Political issues tend to trend in the music and fashion worlds and then disappear, but Honduran-American musician Lorely Rodriguez (Empress Of) and streetwear upstarts Kids of Immigrants, founded by first generation Americans Daniel Buezo and Weleh Dennis, are artists for whom immigrant justice is a pressing, permanent issue (as it should be).
Rodriguez and KOI have teamed up to raise money for Border Angels, a San Diego-based non-profit that works to prevent migrant deaths on the Californian border through water drops and rescue stations, as well as providing legal consultation and education services.
All proceeds from the KOI x Border Angels "Love Has No Borders" sweatshirt, a simple heather grey hoodie poignantly printed with non-profit's URL, will benefit the building and expansion of a Borders Angels shelter in Tijuana, Mexico. The brand has a goal of raising $8,500, via the sweatshirts as well a GoFundMe page — enough to complete the addition of full new wing at the Tijuana shelter, which houses migrants from Honduras, El Salvador, Guatemala and other countries.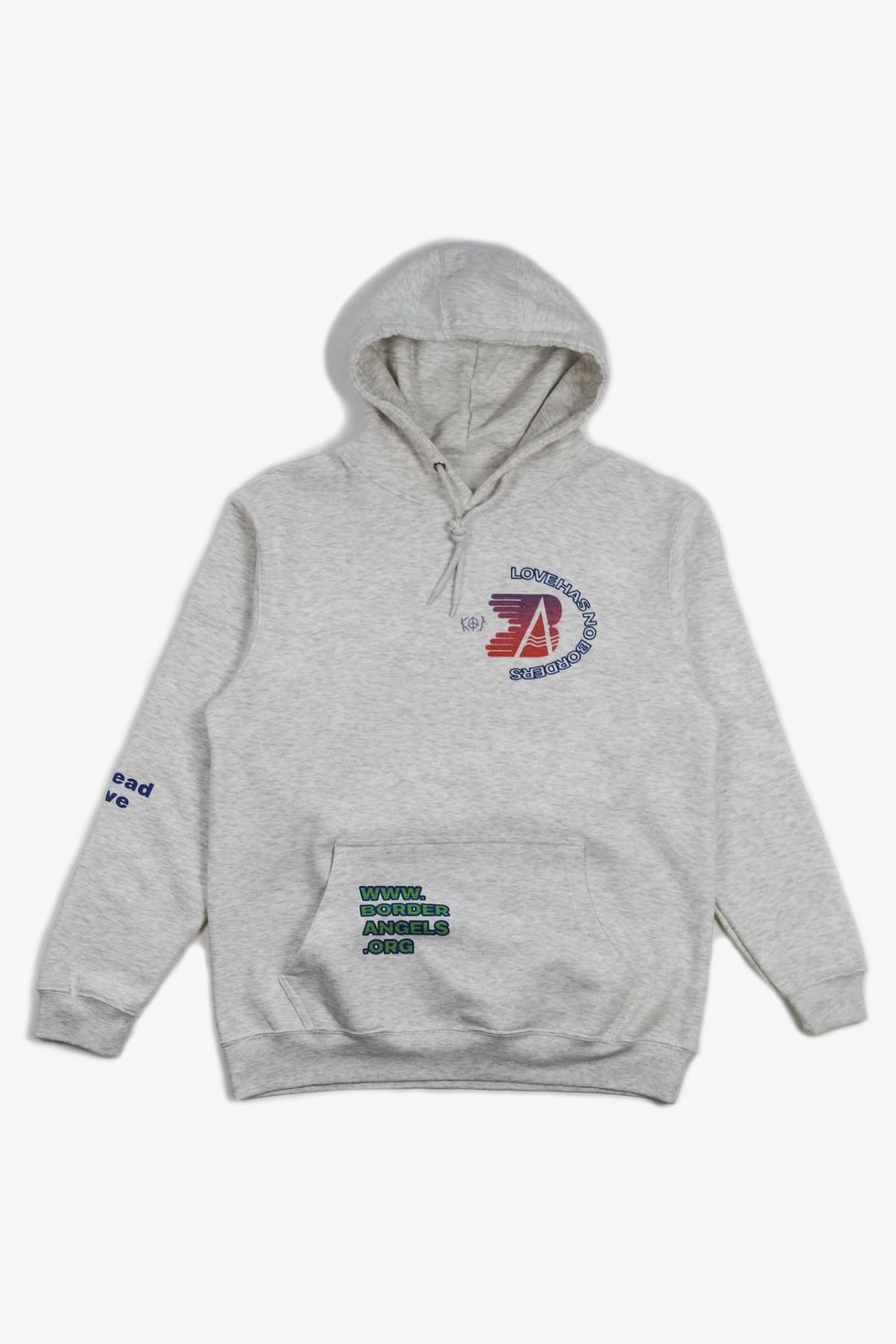 "Being a first generation American, I experienced dual upbringings," Kids of Immigrants' Daniel Buezo told PAPER. "At school I was being educated as an American kid but at home I was being raised as Honduran. I'm in between both worlds and there are many people like myself. We want to be that voice for all of the kids of immigrants."
He continued, "We reached out to Border Angels to volunteer and be a part of their mission. Once we volunteered we knew that this was something we wanted to be a part of and assist in any way possible. Empress Of is a great friend and overall amazing artist. I told her that we were working a benefit collab with Border Angels and she was down! We've always had conversations about doing something special and this was perfect."
Buezo ultimately argues that fashion brands "need to be the leaders that we are waiting for" when it comes to building a dialogue between fashion and politics.

The "Love Has No Borders" sweatshirt is available here for $80 until February 28, or you can donate any amount to the Kids of Immigrant x Border Angels GoFundMe, here.
Photos courtesy of Melchizedek Chan