It's been a little while since rapper Kid Cudi's last drop, a collaborative album called Kids See Ghosts with longtime mentor, Kanye West. Now making his first foray into designing, this month's inaugural drop in collaboration with French brand A.P.C. is putting some of Cudi's hidden talents in plain sight.
Remixing 10 select pieces from the spring 2019 collection, the Ohio rapper's eclectic point-of-view comes across on brand staples that include white sneakers branded "Cudder," denim overalls, and a red leather jacket. The appropriately titled "Interaction # 1" range is a fresh take on the minimal basics the French fashion house is known for.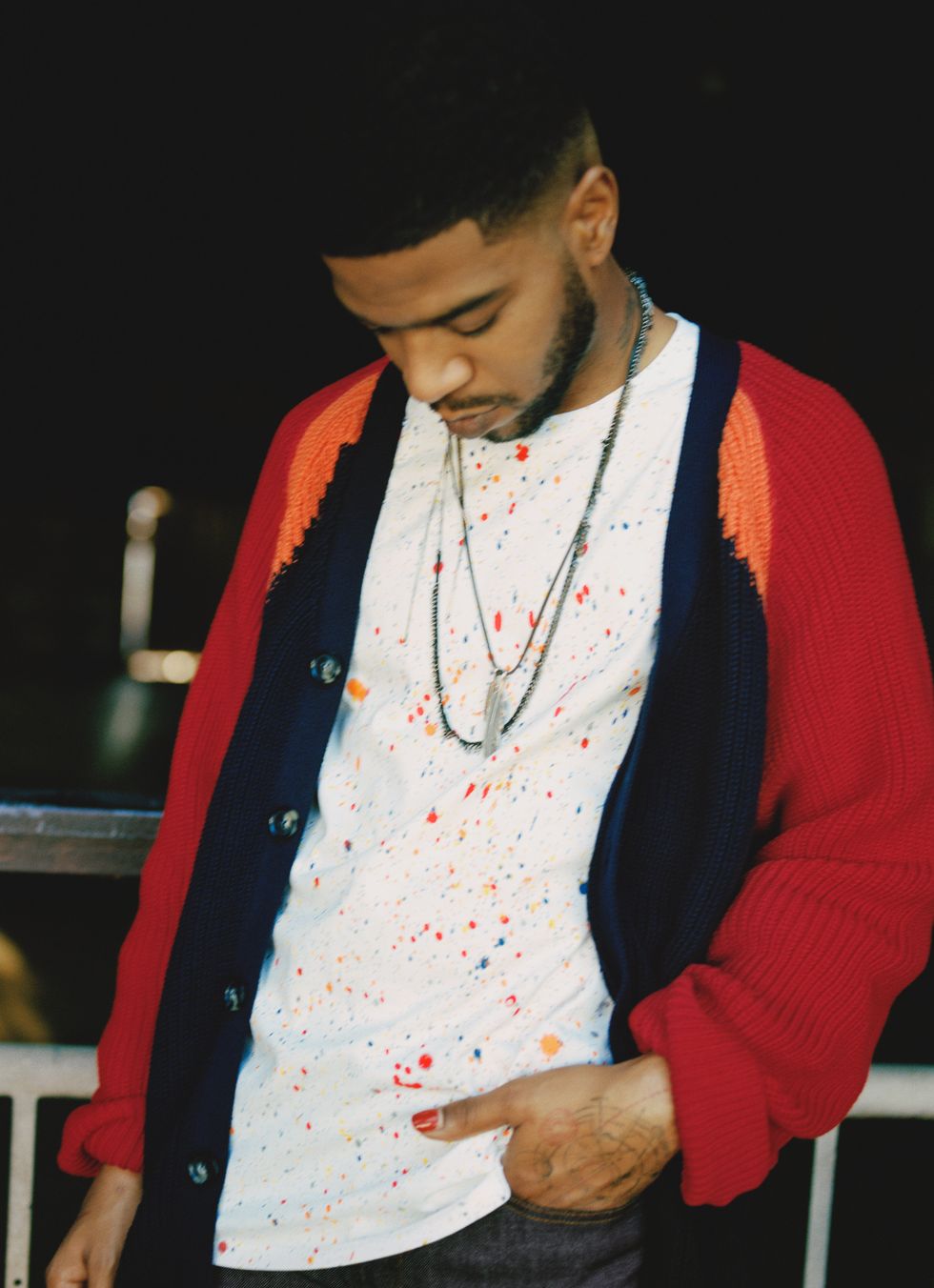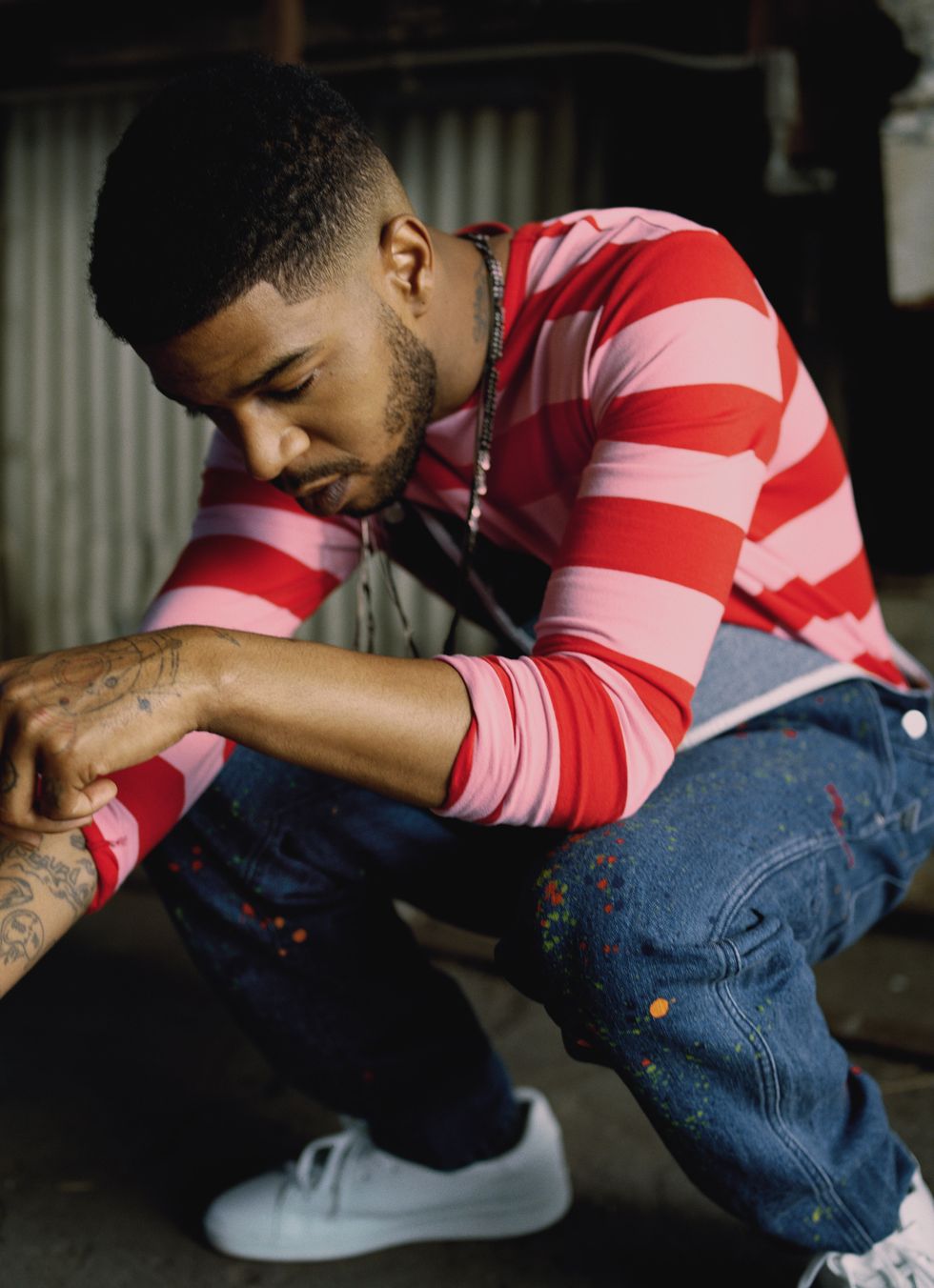 Reworking the petit new standard and petit standard jeans with the words "Dream On" embroidered under the left pocket, Cudi designed a cardigan with the same message in a multi-colored knit. Emphasizing color, the paint-splattered tees and denim overalls are another focal point of the collaboration, which is the first in a forthcoming series of capsules being made with other creatives from across industries.
"When reading my mother's cookbook, what I've always found funny is that after giving instructions for a certain recipe, she would write 'have someone taste it,'" said A.P.C. founder Jean Touitou. "I thought of applying the same principle to what we do. When we design, after a long and demanding process, we achieve what we call The Collection. Proud of our accomplishment, we (the creative board) can then sit back and watch it sell. I've always felt the urge to ask people on the outside for their take on our work. I remembered my mom's advice: 'have someone taste it.' The first one to do so is Kid Cudi."
The colorful new collection is available at A.P.C's online store and select locations nationwide including its Mercer street shop in New York.
Stream Kids See Ghosts by Kid Cudi and Kanye West, below.
Photos courtesy of A.P.C.