A Stateside Debut
French heritage brand Longchamp is getting up there — they're celebrating a 70th anniversary. But with a birthday comes new beginnings, and so the label, which is primarily known for accessories and leather goods, went for two big changes: they crossed the Atlantic for a show in New York (the World Trade Center, to be specific), and said show was their first runway presentation ever.
California Girls
Kendall Jenner, the face of Longchamp's fall campaign, sat front row, wearing the brand's purple suede Western-style dress. Kaia Gerber walked the runway in a look that would do a cowboy proud. Kate Moss and Priyanka Chopra also sat front and center.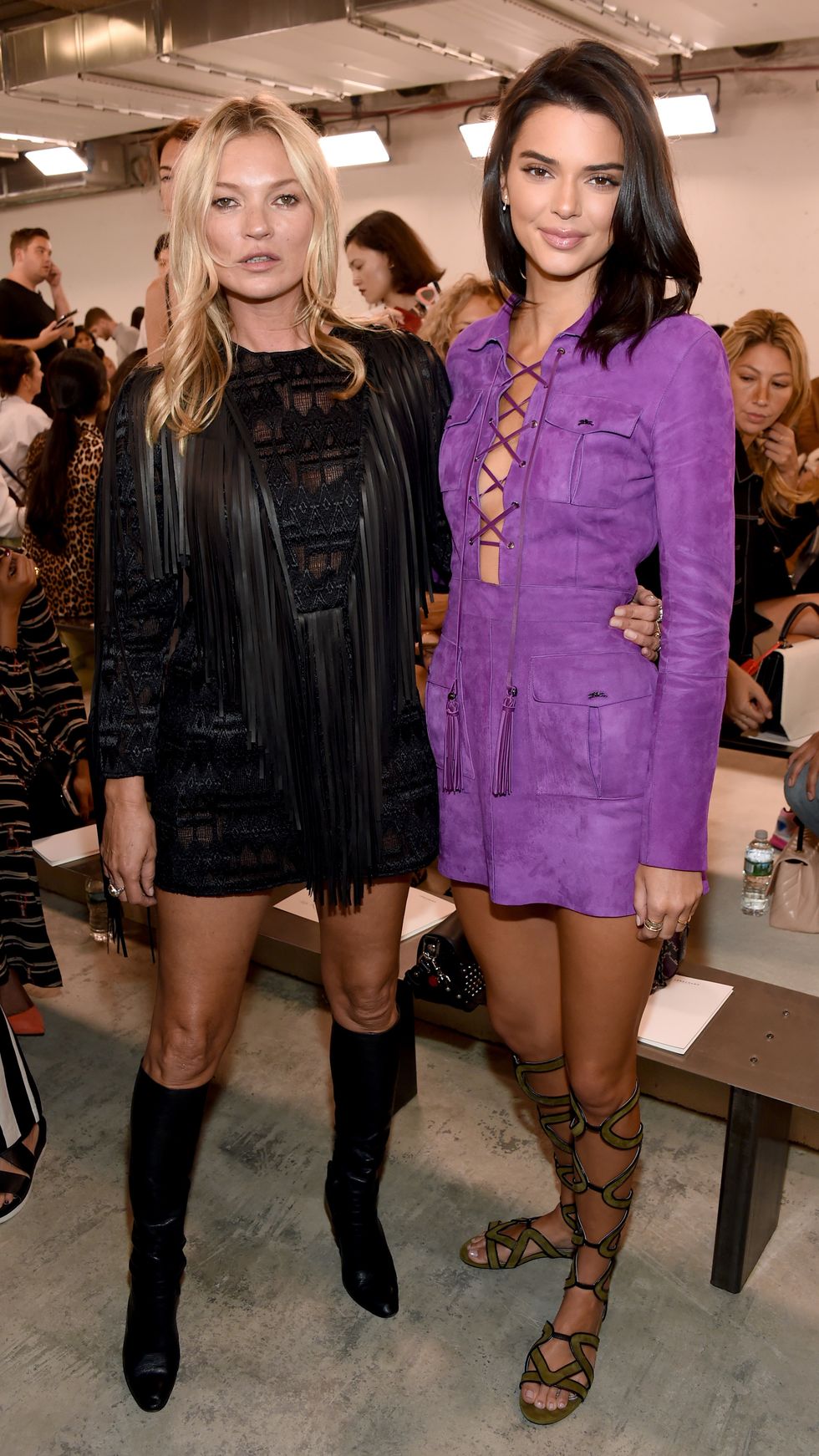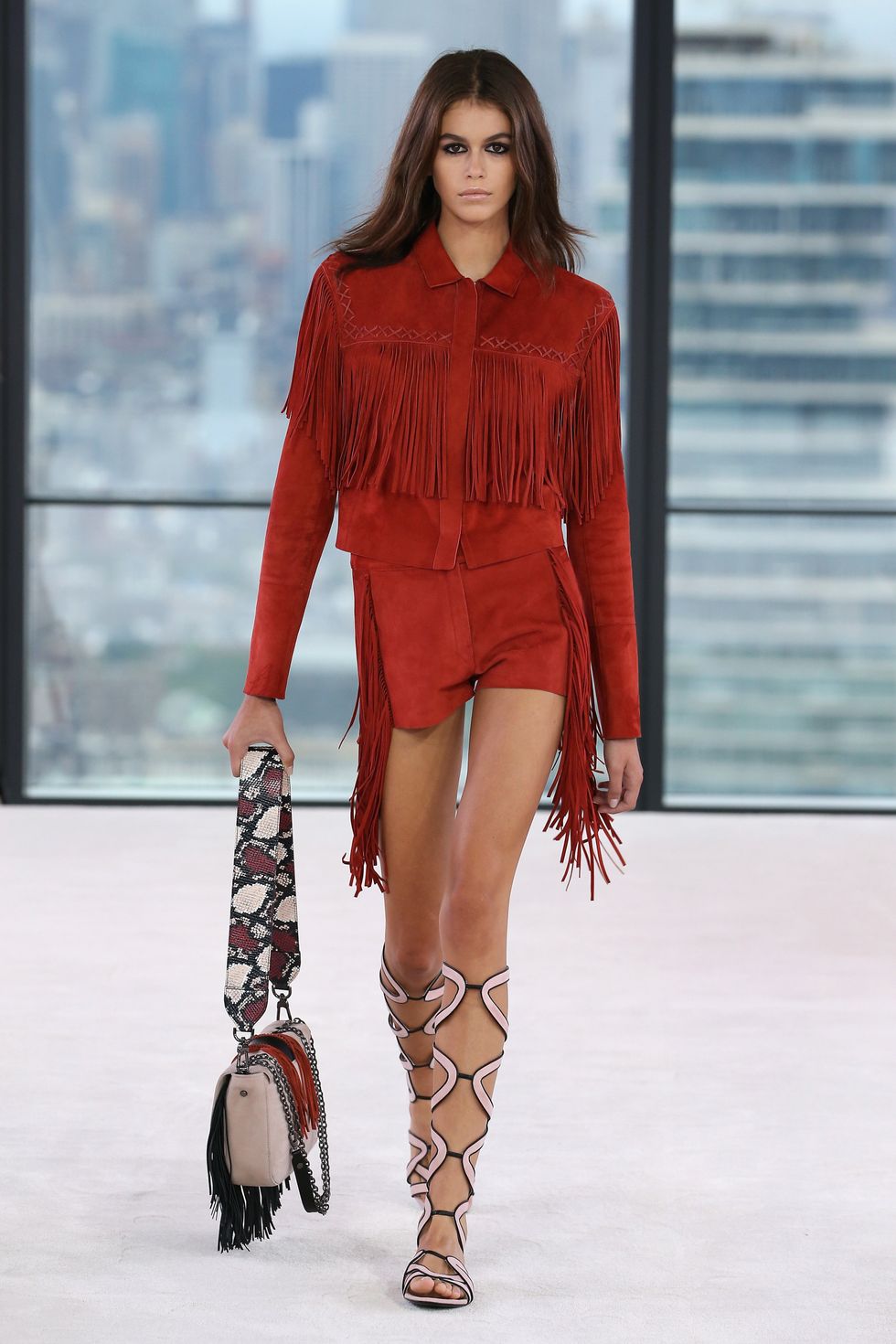 Hollywood Nights
Longchamp creative director Sophie Delafontaine said she wanted to evoke "dreamy desert drives" and Los Angeles parties. The collection was very California. Looks were covered in fringe, fringe, fringe, and a number of outfits brough early Stevie Nicks to mind. You could see the Longchamp girl in the '60s on Sunset Boulevard, hitchhiking with a guitar (and hopefully avoiding the Manson family).
Photo via Getty / Runway images via Imaxtree.