Indulging With Kae Couture
Growing up in the mountainous Caribbean island Dominica, Kae Couture spent most of his time outside. Then, one day, music sequencer program FL Studio came up in conversation at school.
"I asked some questions, but my friends kind of just looked at me because I was a soccer kid and they knew I had no business dealing with music," he tells PAPER . Still, he asked his friend [Die Mercer] to let him hop on a beat after school, he said yes, and the rest is history. The two have been making music together ever since, including the new single, "Crutch London 2015," which premieres today on PAPER .
In the music video, the mysterious 23-year-old rapper sits with a female friend, discussing feeling empty and needing some sort of release, before heading into a dark basement and getting a pentagram-like figure razorbladed onto his back. "I'd rather let the viewer take away their own experience and interpretation, but to me it's about indulgences and fulfillment," he says of the raw, if not slightly gory, visual.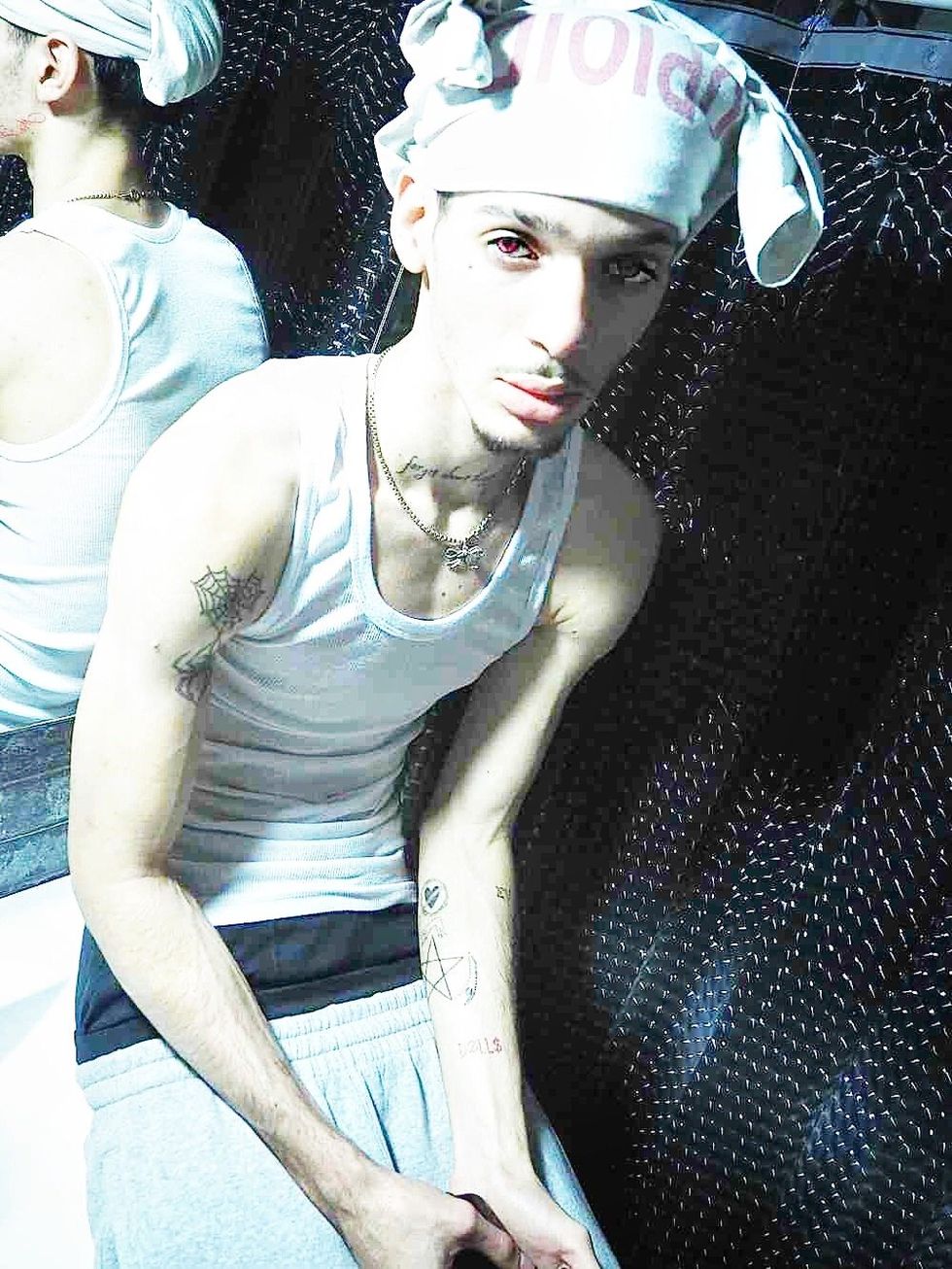 Having moved to New York City four years ago, Couture has dropped a steady stream of dark trap endeavors. "Crutch London 2015," though, serves as a proper introduction to Couture as a front-and-center artist, the lead single off his brand new album, entitled Greed Hate & Ghetto Fashion .
"Compared to my other videos, I think it's more mature and you can see that I'm more comfortable in my skin," he says. Clearly shy on camera but with a striking look that could put him in some twisted version of HBO's Euphoria , Couture has a background in modeling, having worked with buzzy downtown brands like Anna Bolina .
With this new project, he is more ready than ever to step into the spotlight as a musician. "I fuck with things that create feelings the most," he says of his inspirations, both sonically and aesthetically. "If something can bring out a feeling that didn't exist in you at the time, that's powerful."
In terms of how he hopes to be remembered in the music world? "Loved or hated, but obviously genius. Obviously timeless. Obviously undeniable."
Watch "Crutch London 2015," directed by Nowell Englund, and stream Greed Hate & Ghetto Fashion , below.

Photos courtesy of Kae Couture
Related Articles Around the Web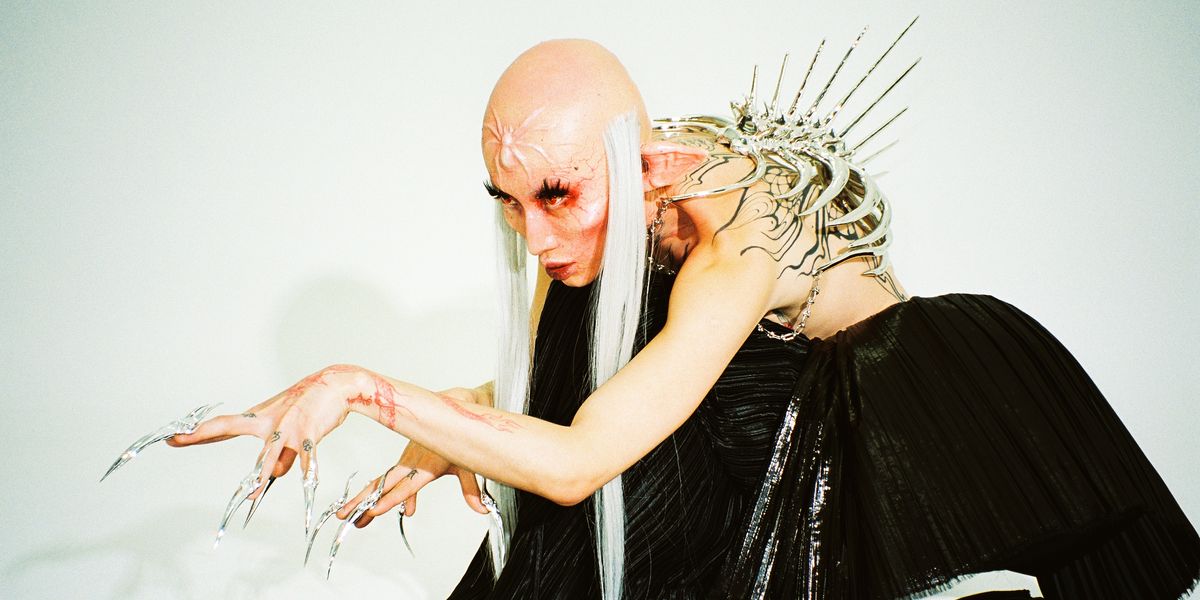 Beauty
Story by Andrew Nguyen / Photography by Sarah Pardini / Styling by Marta Del Rio / Makeup by Kelton Ching
Story by Andrew Nguyen / Photography by Sarah Pardini / Styling by Marta Del Rio / Makeup by Kelton Ching
28 November