Legendary actress and activist Jane Fonda doesn't mind being arrested if it's the consequence for fighting for the greater good. Last week, the 81-year-old was charged with "unlawful demonstration" after being caught outside of the U.S. Capitol as part of a group protesting climate change. This week, on October 18, she did it again — marking the second Friday in a row that she's gone head-to-head with the police.
This time around, Fonda definitely won't be lonesome in the slammer as she was in the company of her Grace and Frankie co-star Sam Waterston. Eva Malecki, spokeswoman for the Capitol police told The Hollywood Reporter that the two were "among 17 individuals taken into custody by Capitol police for allegedly unlawfully demonstrating." But all of them were charged for "crowding and obstructing or incommoding."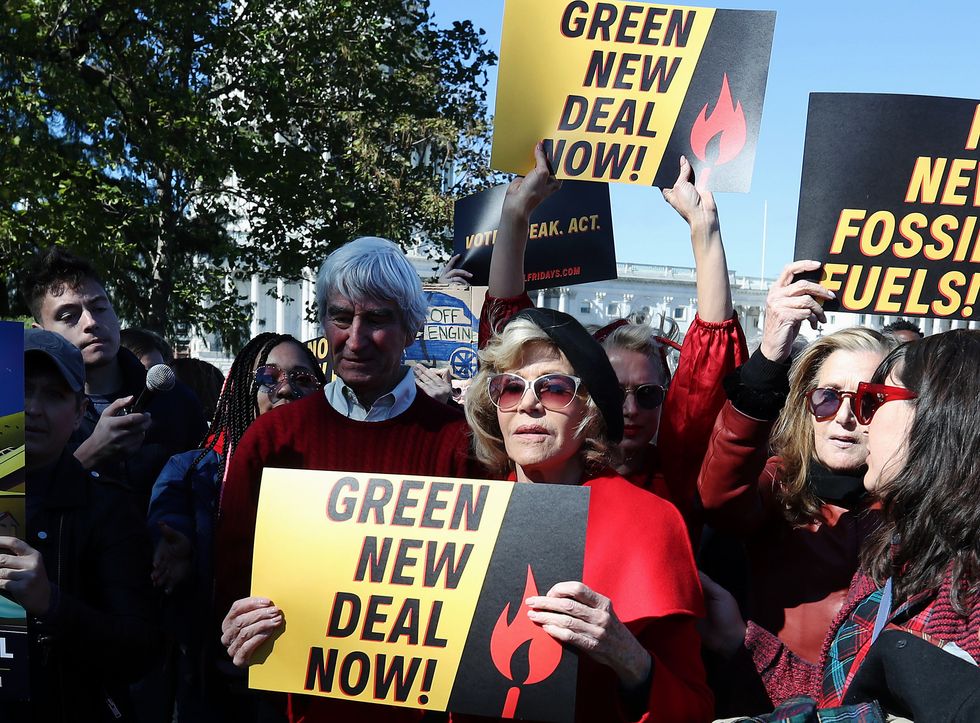 Fonda is fearless when it comes to demanding that the government push for the Green New Deal, and has gone as far as moving to Washington, D.C. from California to prove a point and take action.
"I wasn't doing enough. I drive an electric car. I recycle. I've gotten rid of plastics. But that's a good starting place. It's not a good finishing place. This collective crisis requires collective action so I decided to use my celebrity to try and raise the sense of urgency," Fonda told CNN in an interview. "And I moved to Washington, and I'm gonna get arrested every Friday."
"You can go to our website, Firedrillfridays.com or follow our Thursday teach-ins on Facebook at 7pm EST. @firedrillfriday. This will be live-streamed with the celebs, scientists and folks most impacted by climate change who live in frontline communities," she wrote. "We will discuss in more depth the issues we will focus on the next Friday morning and take your questions. I really hope you join us for these teach-ins. The issues are complex and we all need to understand them better…I know I do.."
Learn more about how you can participate in Fire Drill Fridays and fight for the good of the environment alongside Fonda here. Read more about the Green New Deal here.
Sign Up for the Morning PAPER
Music
Story by Justin Moran / Photography by Joaquin Castillo / Makeup by Alex Levy / Hair by Sergio Estrada / Styling by Carma Flores