How do you send the message that you are really too good for a particular event and no one deserves your time? Sunglasses in a space where the sun can't permeate because, of course, you're inside.
Sunglasses inside, largely considered the height of both rudeness and coolness, was the name of the game at the 2018 Grammys, with many, many stars (including queen Bey) donning shades in Madison Square Garden. The question as to what exactly they were protecting themselves from, however, remains. Was it the Recording Academy's overt misogyny? Perhaps they wished to put a barrier between themselves and the Grammys misjudgment of what constitutes a great artist/record/album? Maybe the sunnies came in use to disguise their wincing at James Corden's watery anecdotes? Who can tell.
Either way, there were many, many stars who slithered into sunglasses last night — making them the must-have accessory.
Here's Bruno Mars, who probably wished to shade himself from the glare of all that gold.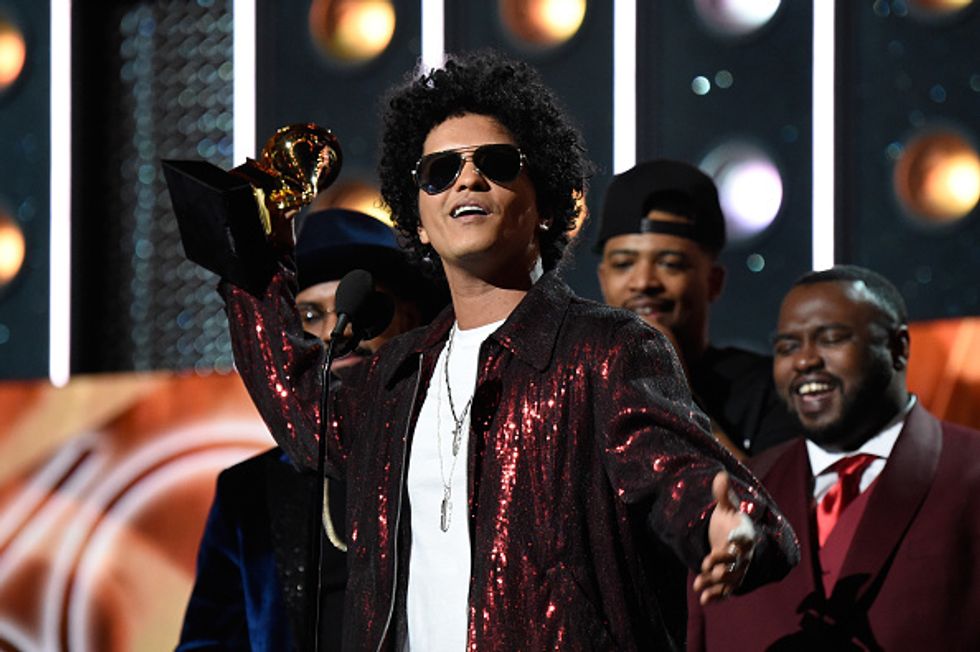 And, of course, Diddy/Sean Combs/Love etc.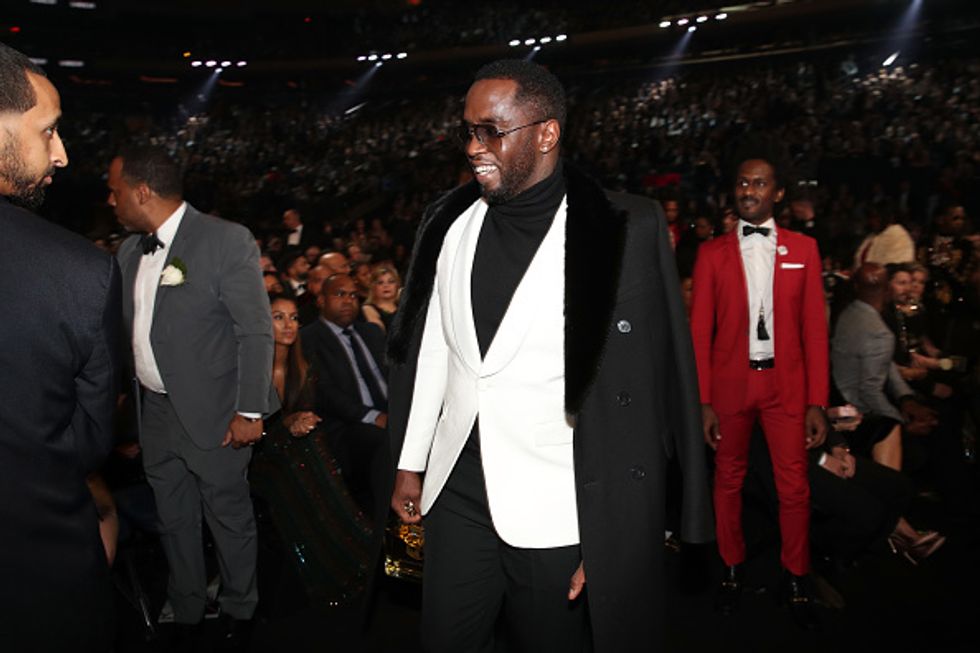 Here's Takeoff, whose glasses scream, "I definitely WAS NOT left off 'Bad & Boujee.'"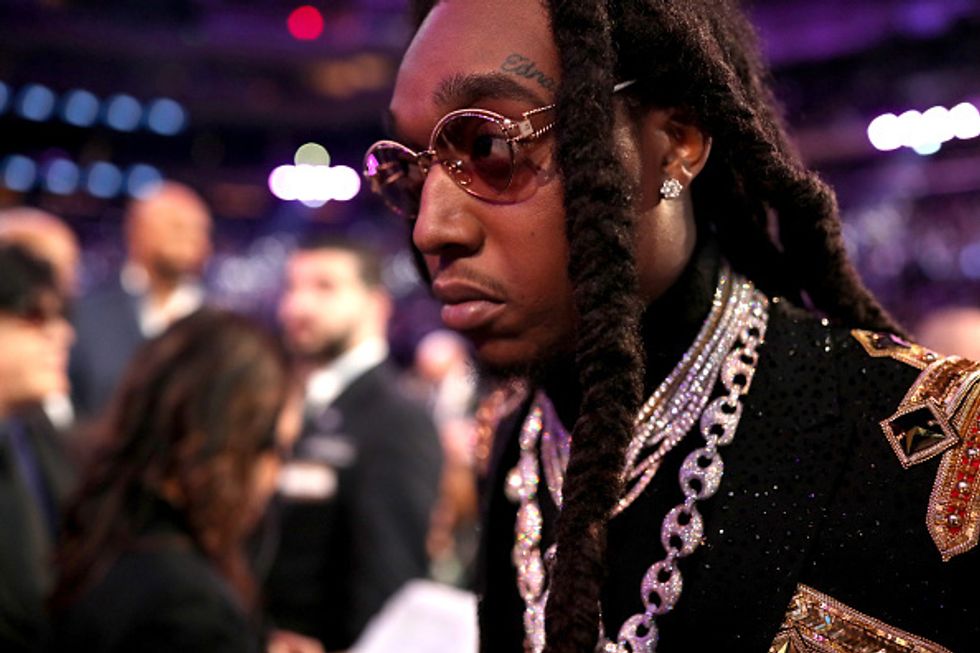 And the rest of Migos, sporting frames likely designed by gay men.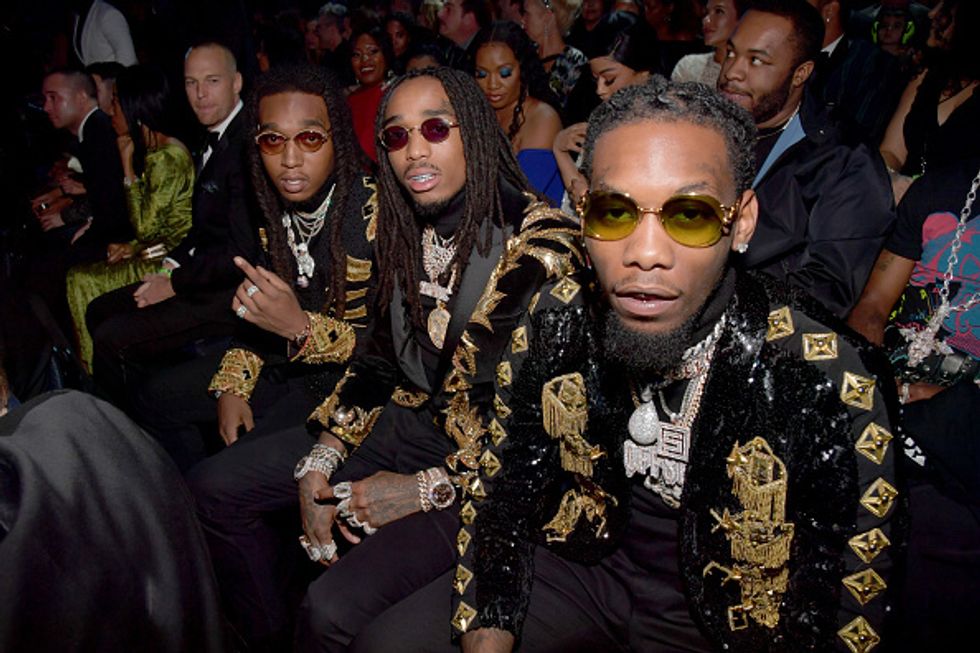 Mike Will, a true angel in shearling, a pink beanie, and alien shades.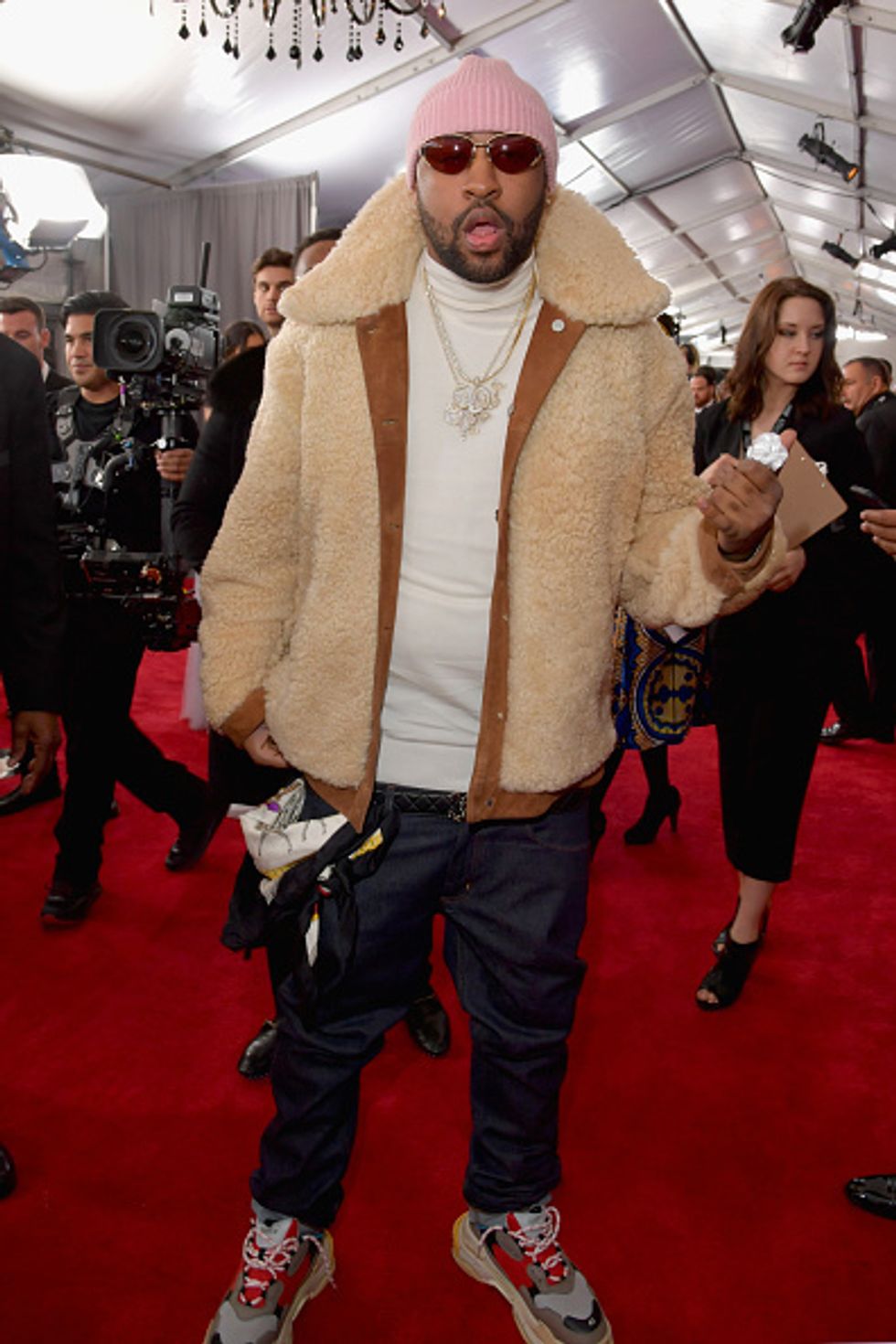 Bey could care absolutely less and you're lucky she's even showing 3/4 of her face.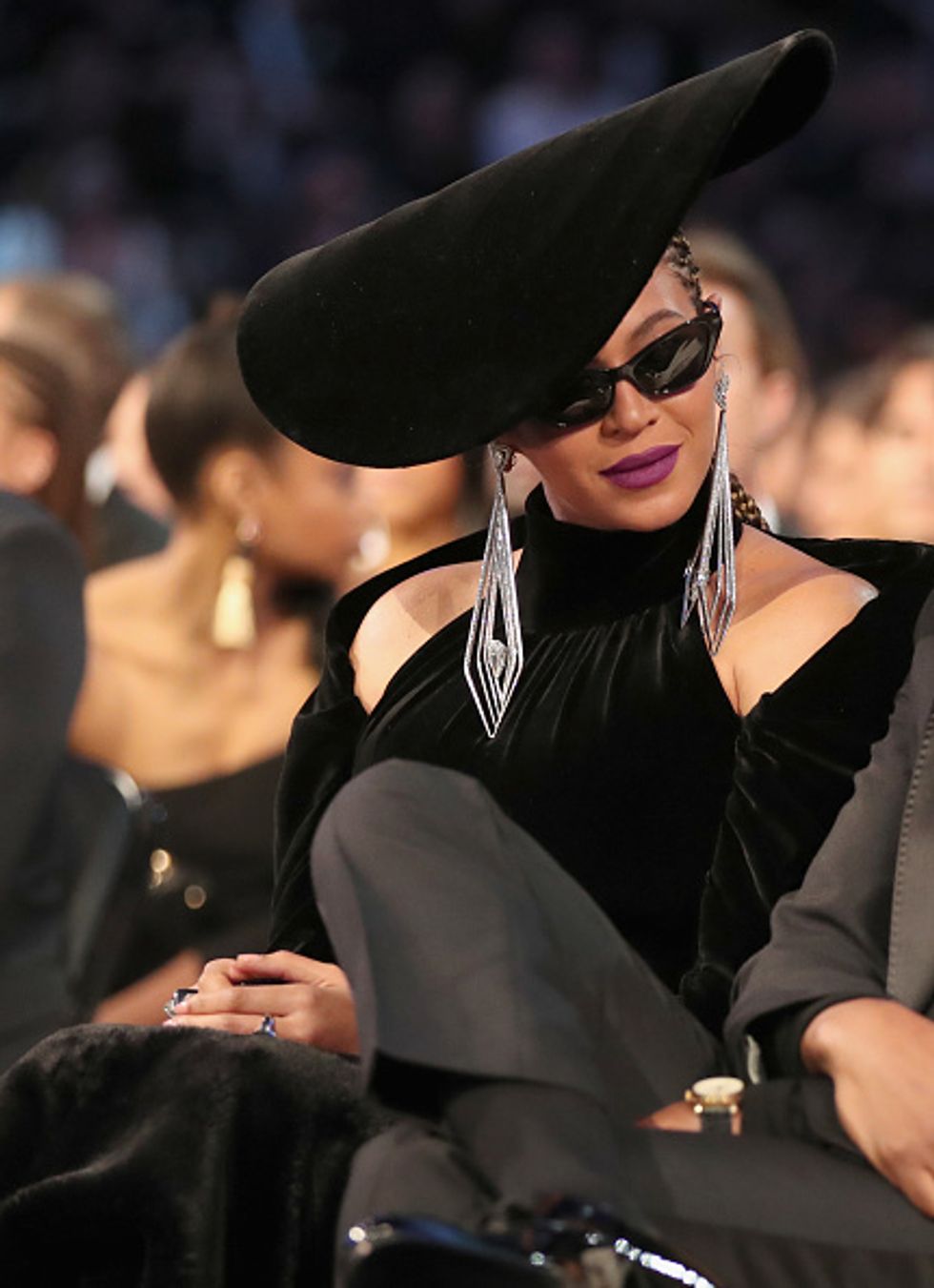 Elton, sweet queen with the midnight blue glitter.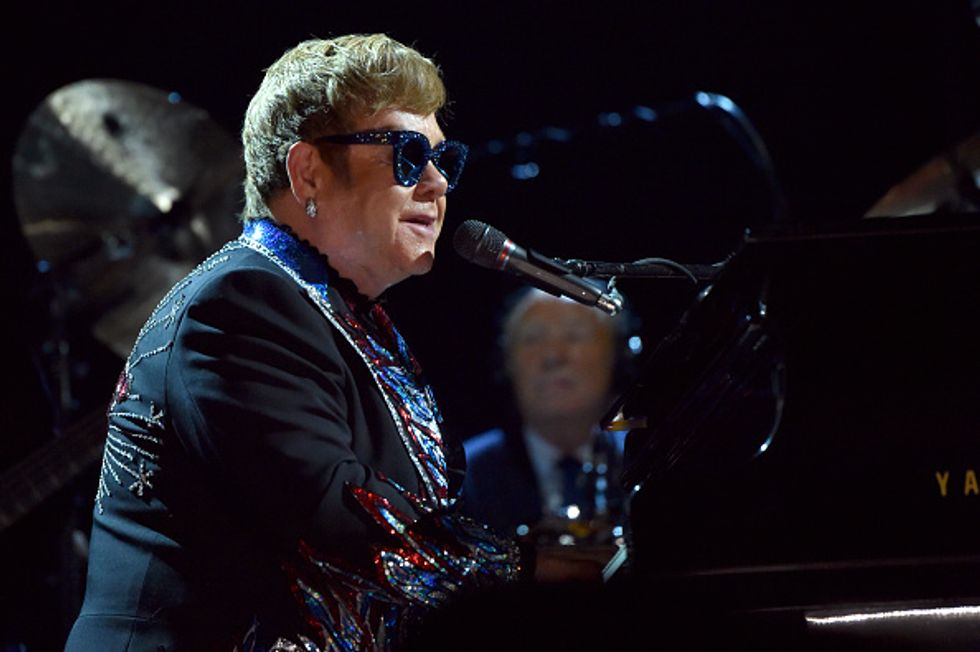 Dave Chapelle is really done with everybody and has been that way for a long, long time.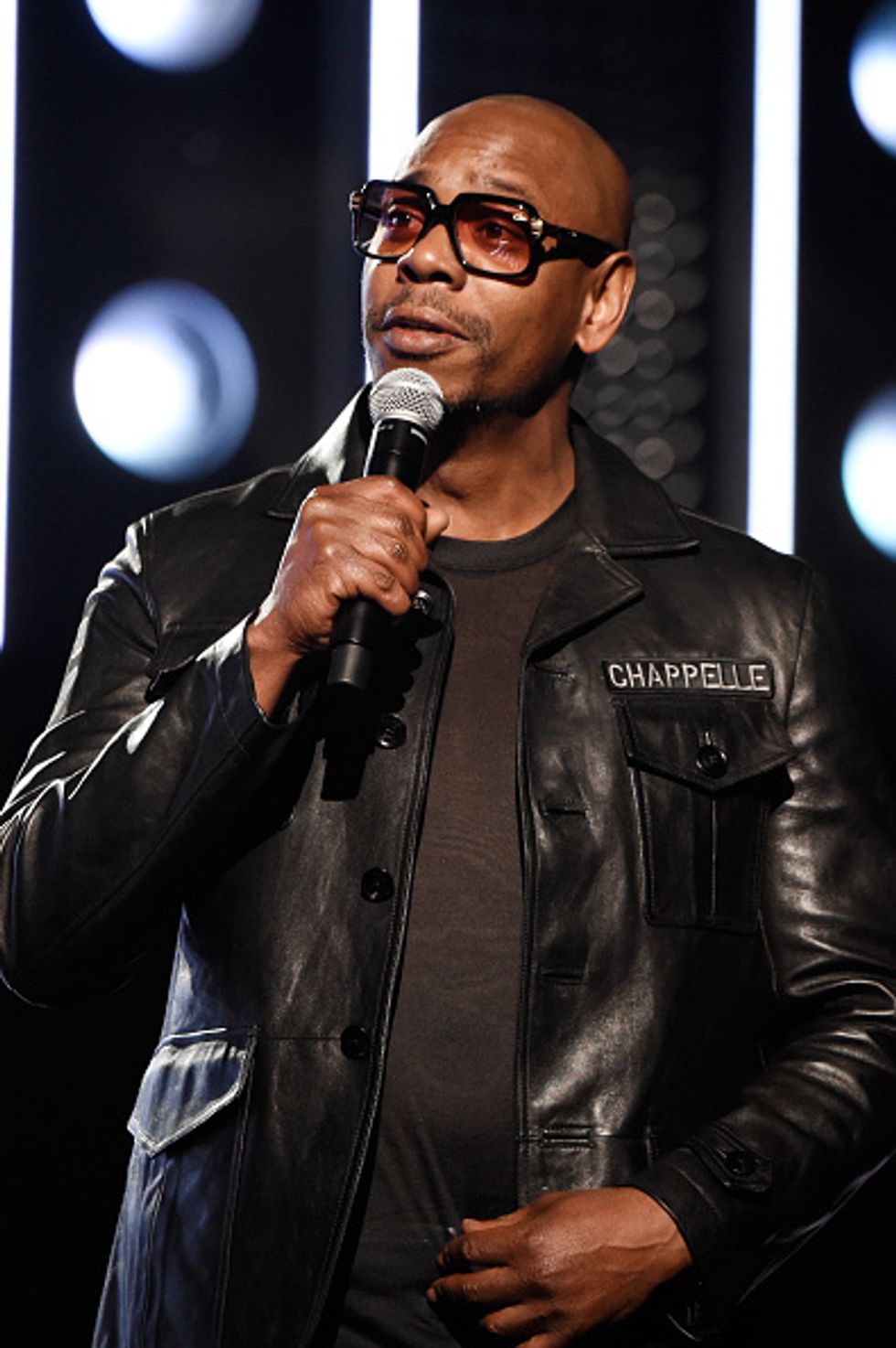 Looking at life through Rozay-tinted glasses.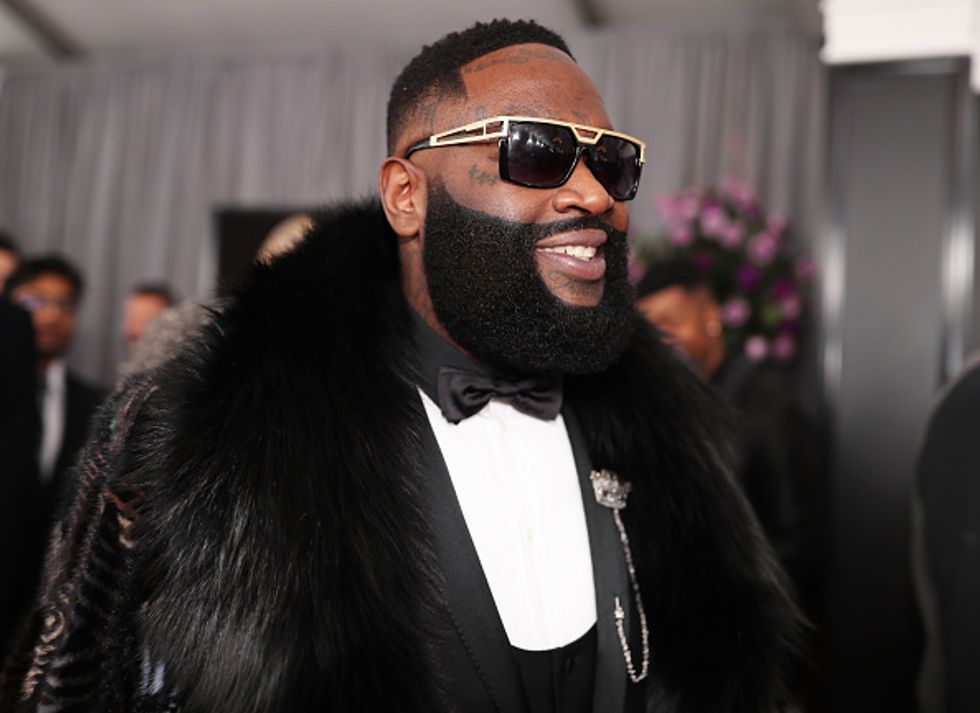 Oh Nas, baby, you're a lot and you know it. I applaud you.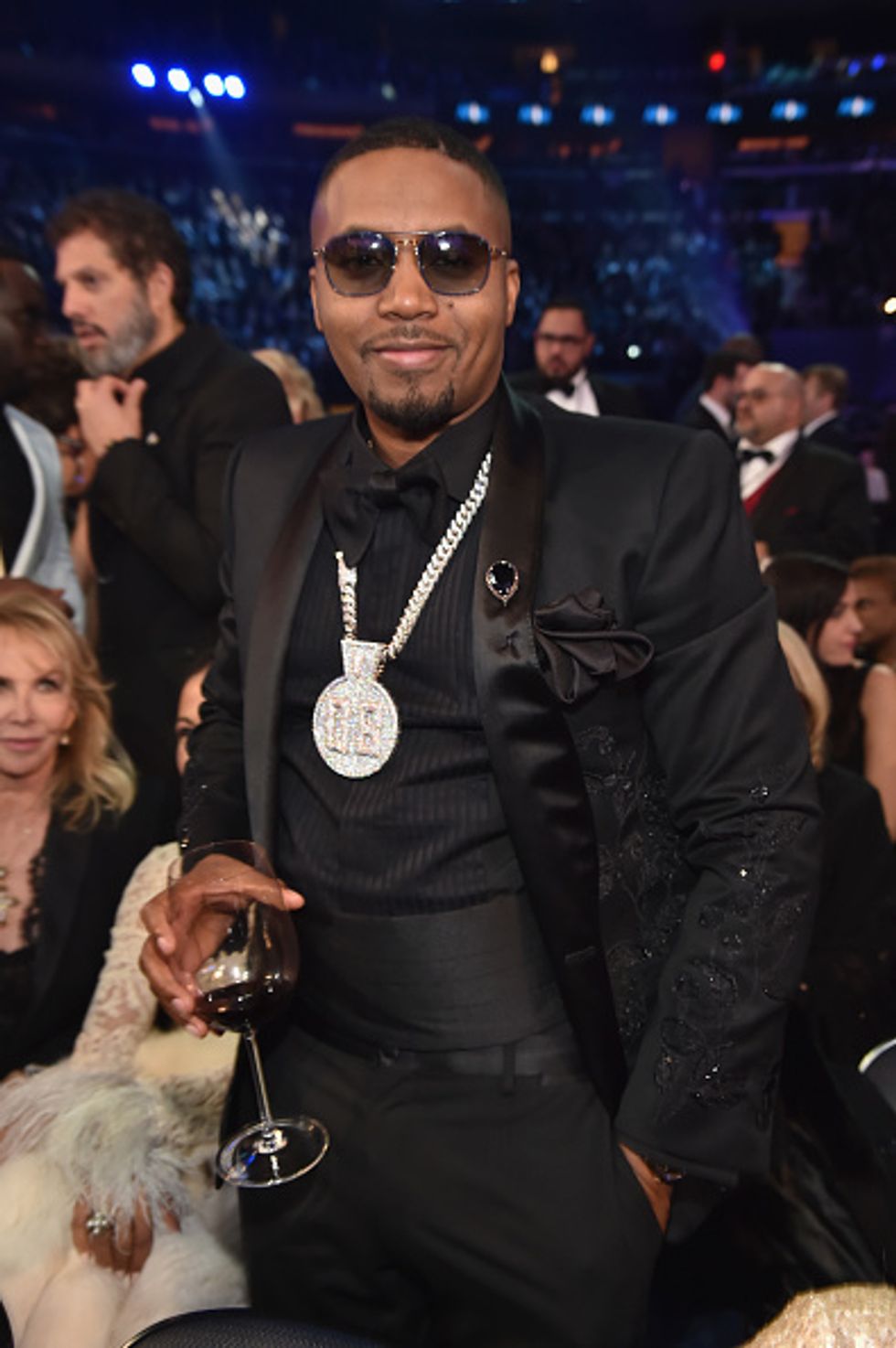 Shy Glizzy tried it.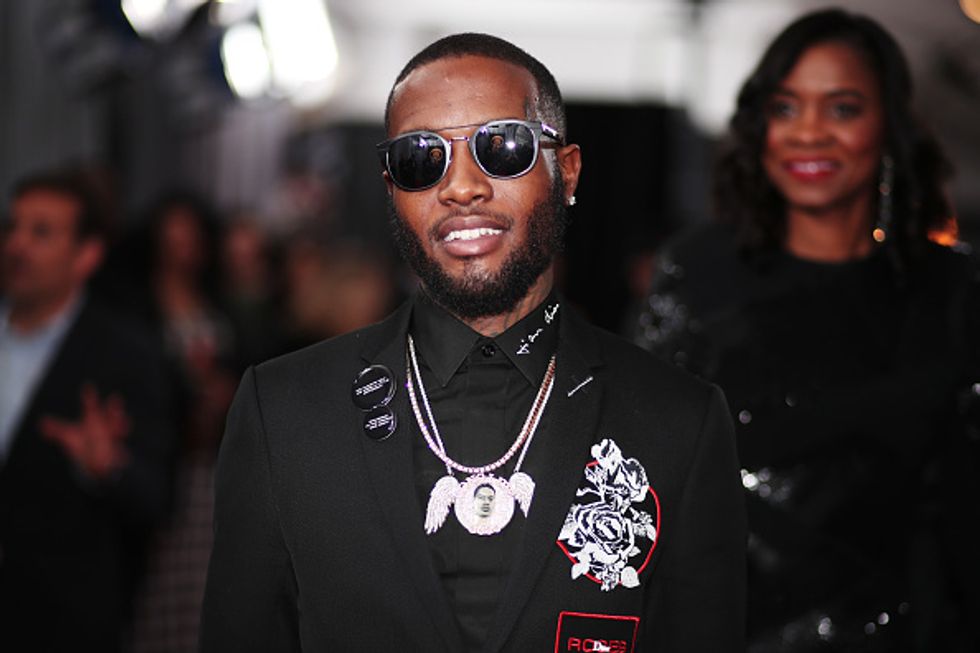 Forever screaming at Shaggy.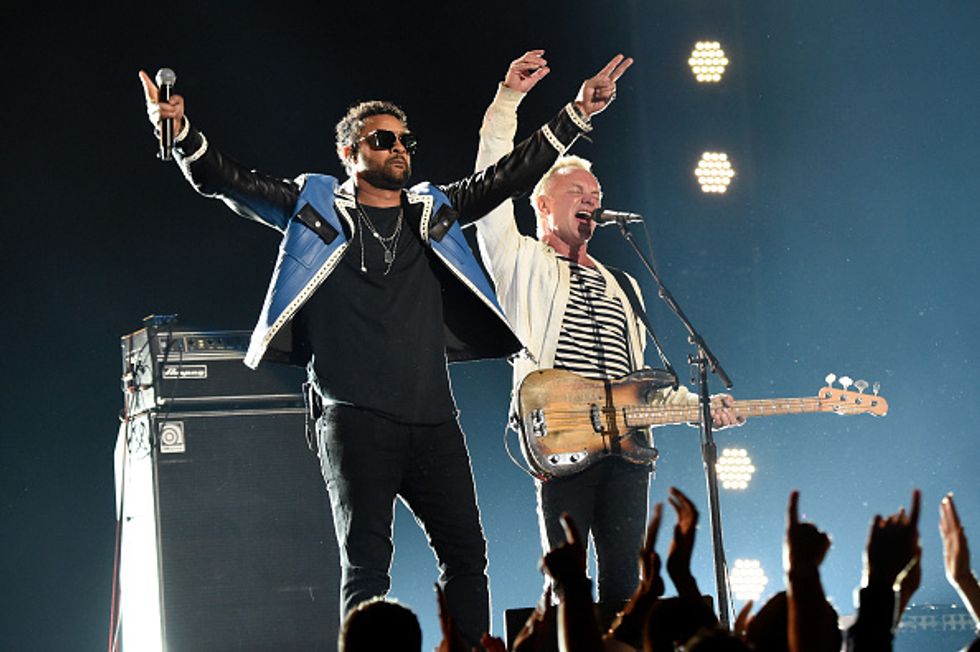 Finally, Bono who is still kicking on behind questionable grey-blue lenses.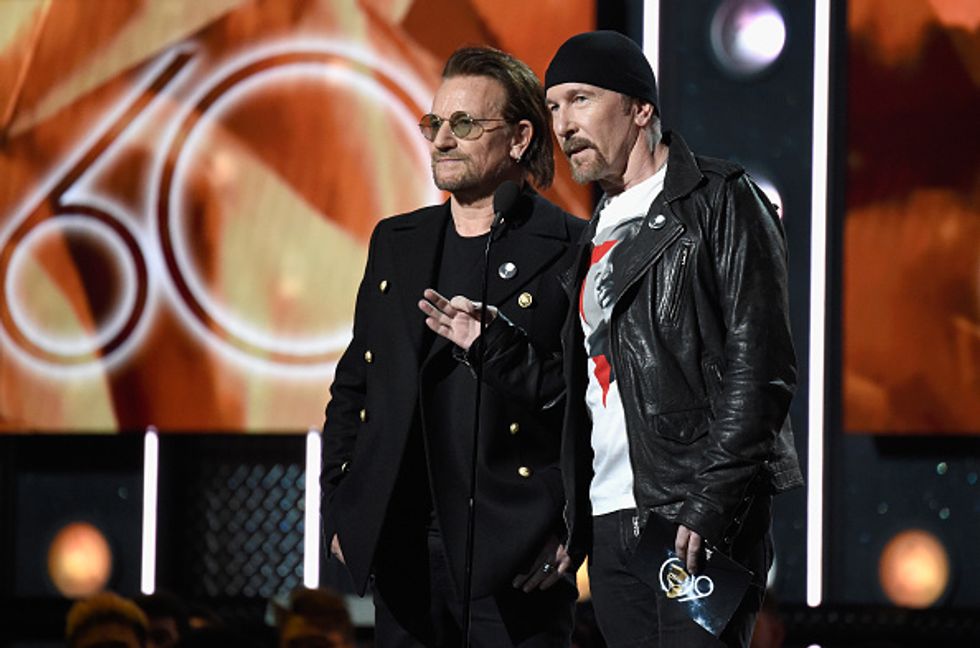 Good times all-round! Hoping that all these artists had a nice, dark night.
Images via Getty