Givenchy has a It-bag, and it's named after Kendall Jenner.
Creative director Matthew M. Williams presents the Kenny handbag, a day-to-night bourse-style bag with intricate hardware and G-Cube chain straps. Made from soft calf leather, the Kenny is "inspired by [Givenchy's] couture heritage and the fresh momentum" that Williams has brought to the Parisian house, according to a press release.
The now-iconic Givenchy padlock is constructed on the bag's rounded shape, alongside a calf leather shoulder piece and magnetic closure. Short straps make the petite bag a perfect wrist-accessory, as lensed in Givenchy's Spring 2022 campaign by Heji Shin.
An alternative design featured in the Spring 2022 show in October follows the traditions of Givenchy's couture craftsmanship, using organza instead of calf leather. Also seen in the Spring 2022 campaign is a third Kenny variation: a fully-embroidered mother-of-pearl bag, putting a feminine spin on Williams' love of hardware.
The Kenny bag wholly combines two of Williams' core inspirations for Givenchy: a tradition of practical luxury, and an ode to Kendall Jenner. The dynamic duo has woven their friendship into the tapestry of Givenchy's new era; Kendall modeled for Williams' first Givenchy collection in 2020, and was the face of the label's Spring 2021 campaign.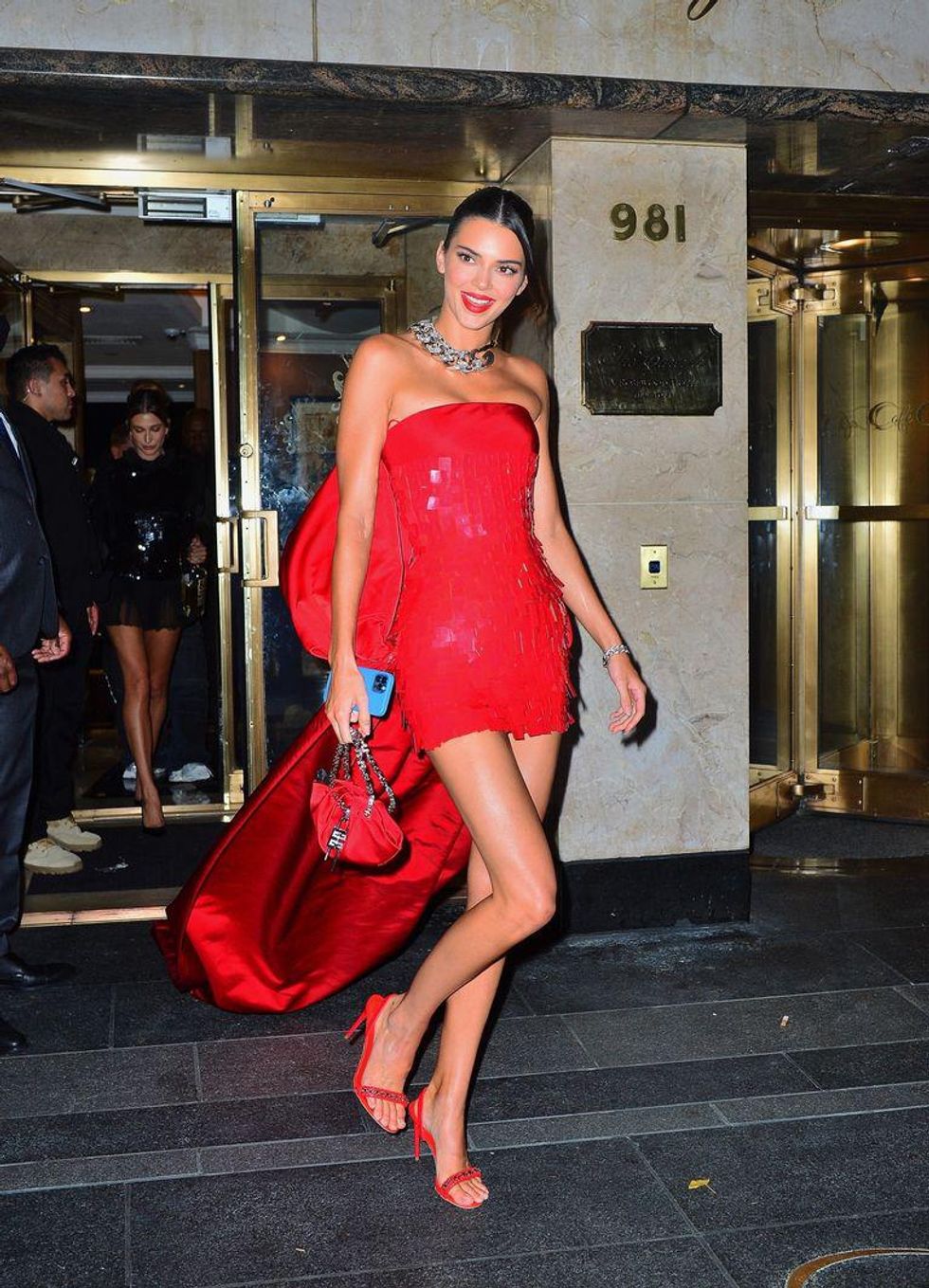 Photo via Getty
Named for the model-turned-Givenchy-muse herself, the Kenny made its first public appearance after the Met Gala — where she also wore a custom, embellished Givenchy gown that went viral — last year. Wearing a mini red Givenchy dress to Justin Bieber's afterparty, Jenner stepped out with a matching satin version of the Kenny, a month before it launched on the runway for Spring 2022.
The Kenny is available now at Givenchy boutiques and online at Givenchy.com.