Brazilian model Valentina Sampaio will be featured on Vogue Paris's March issue, making her the title's first transgender cover star. The historic occasion is marked not just by Sampaio's presence--the issue will focus on changing standards of beauty, as noted by the cover line "Transgender Beauty: How they're shaking up the world."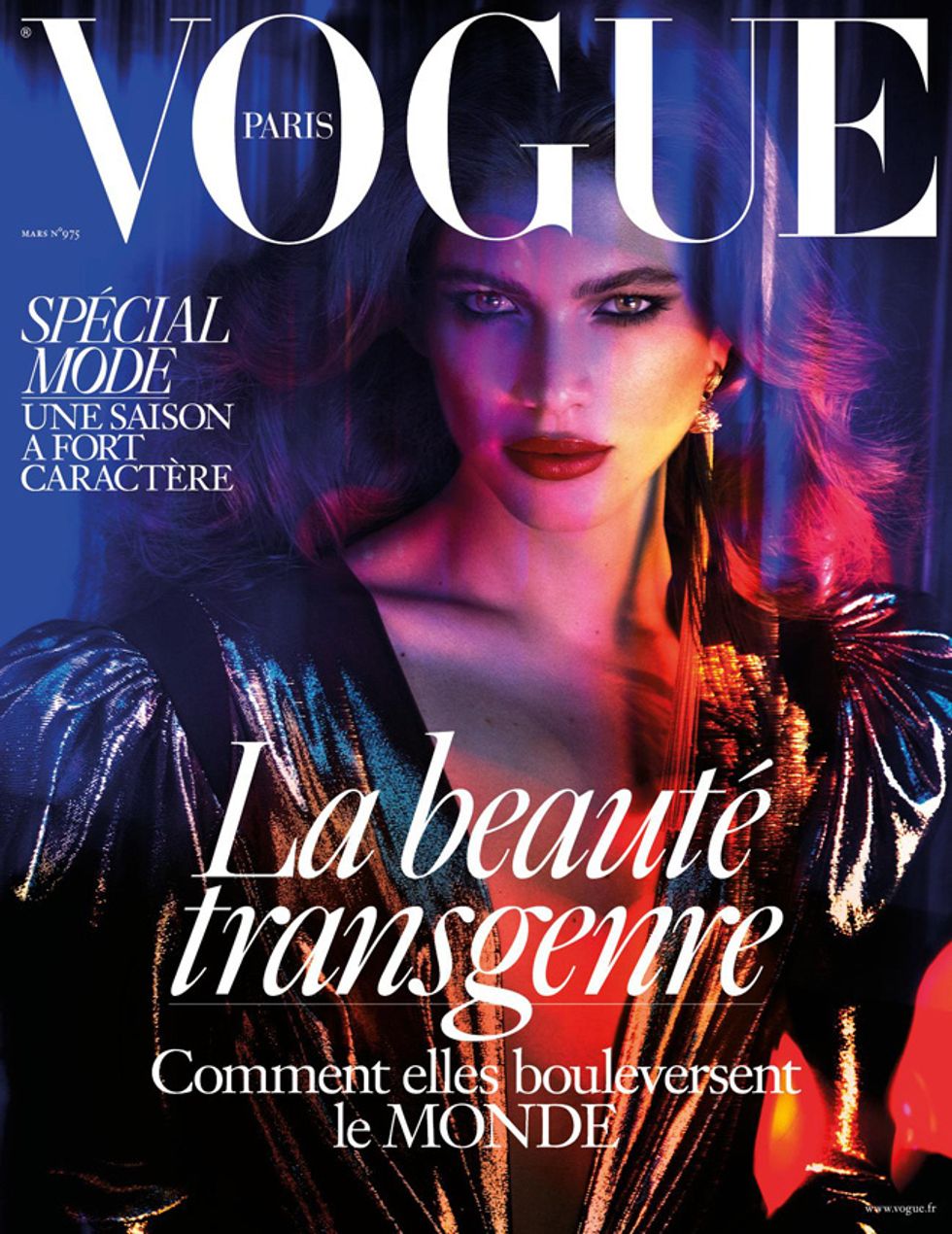 Courtesy Vogue Paris
According to editor-in-chief Emmanuelle Alt the plan was always to feature a transgender model. She settled on Sampaio after browsing through her Instagram. Making this cover even more of a statement, March issues for fashion mags are the second-most important issue of the year (behind the huge September bibles).
"We are living in a world at the moment, what is happening right now, we are stepping back," Alt told American Vogue in an interview about the issue. "Instead of being in a constant evolution, which is what should happen, human rights . . . they're not going in a good direction. This cover is about the importance of those rights, and that we still need to make progress on an awful lot of stuff."
This is not Sampaio's first cover (nor, given how glam she looks in Mert and Marcus's shots, will it be her last). Last fall she graced on the cover of Elle Brazil's November mag.
[h/t Jezebel]
Splash photo via Vogue Paris
Sign Up For The Morning PAPER