First-Timers
Among the roster of high fashion designers at Milan Fashion Week, seeing Fila on the list feels at first like a typo. But the Italian heritage brand, known internationally for their red, blue, and white logo-filled footwear, aren't here by accident. Led by their new creative directors, Josef Graesel and Antonino Ingrasciotta, Fila staged the first ever runway show to coincide with an exhibition at the Triennale Museum celebrating 107 years of history (yes, Fila is 107 years old). It was a bold move yet, given high fashion's descent into streetwear and embrace of sneakers, you can't say it wasn't logical.
A Good Sport
Across menswear and womenswear, the fashion house stayed largely in its very profitable lane with a sporty range of garments. Quilted zip track jackets, "Fila Milano" embossed tees, and jumpsuits came in stark shades of red, white, black, and blue as nearly every piece found a way to incorporate the famous Fila logo. Our favorite? A very Royal Tenenbaums inspired series of tennis outfits.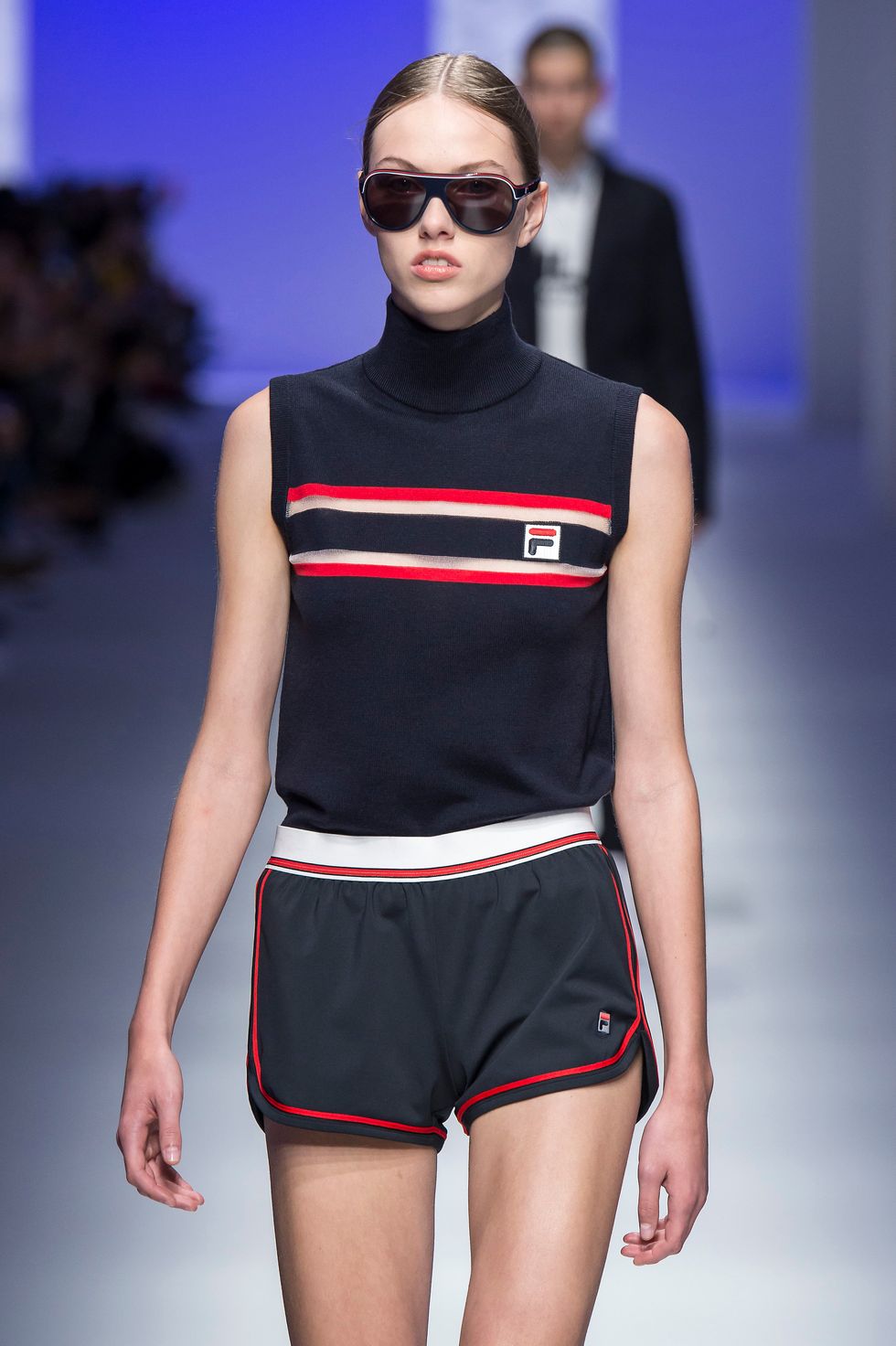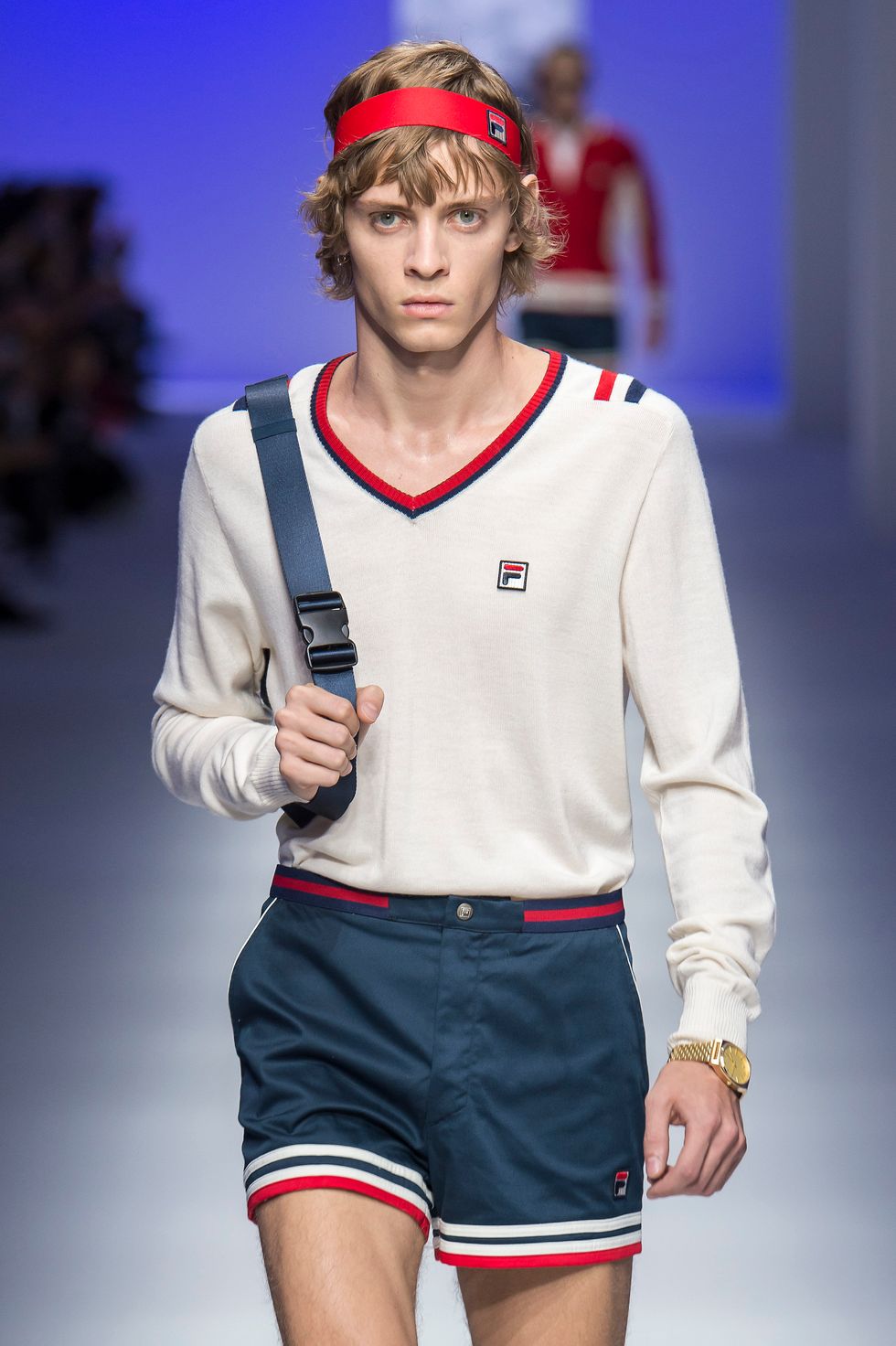 Fila Around My Neck
While Fila certainly incorporated Ikea-sized shoulder bags for a maximalist edge, it was the slim fanny packs and even slimmer passport-sized bags that caught our attention. Hung straight center over streamlined jackets, the minimalist pack may not fit much more than your phone, but it sure was stylish.
American Psycho
Draped over a one shouldered swimsuit and topped with a vizor, Fila's clear plastic poncho was impossible to disassociate from the blood spattered iteration in American Psycho. Try getting a reservation at Dorsia now.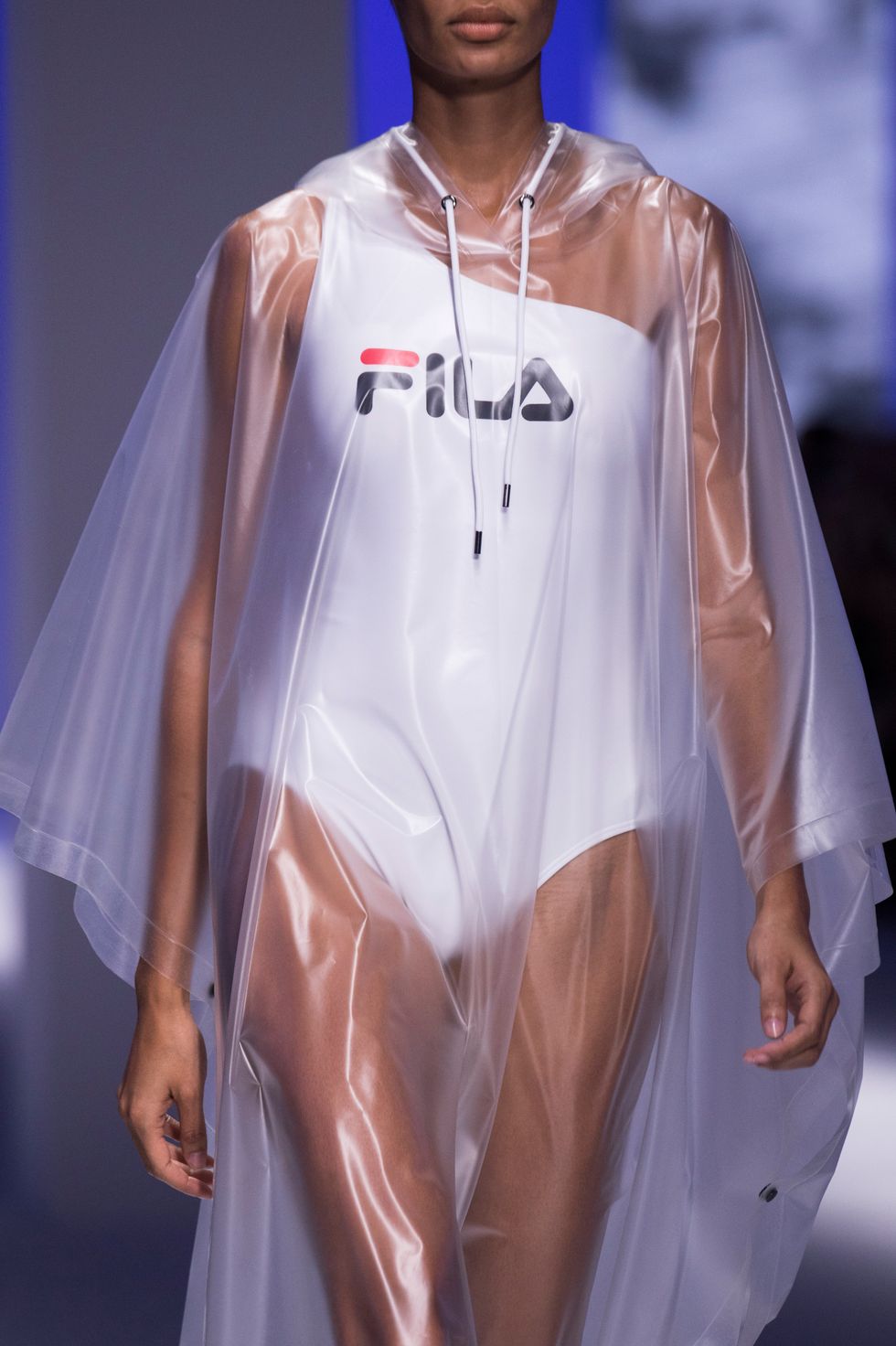 Shimmering Sequins
The designer's final three looks of the show incorporated shimmering sequins in black and silver. For the crowd that doesn't play sports but likes to look good (see "Mariah Carey first pitch" for reference), Fila's flashy tanktop, t-shirt mini dress, and long jersey had you covered.