Pride, with its day-long parades and all-night dance parties, is here—but how do you keep your energy going 24-hours a day for weeks to come?
Luckily for us, Fab.com has created a one-stop shop that will give you LIFE. From phone chargers to adult-toy-inspired jewelry, Fab.com has all the essentials (and some pretty fantastic superfluous accessories) you need for June's sexiest, silliest, rainbow-iest times.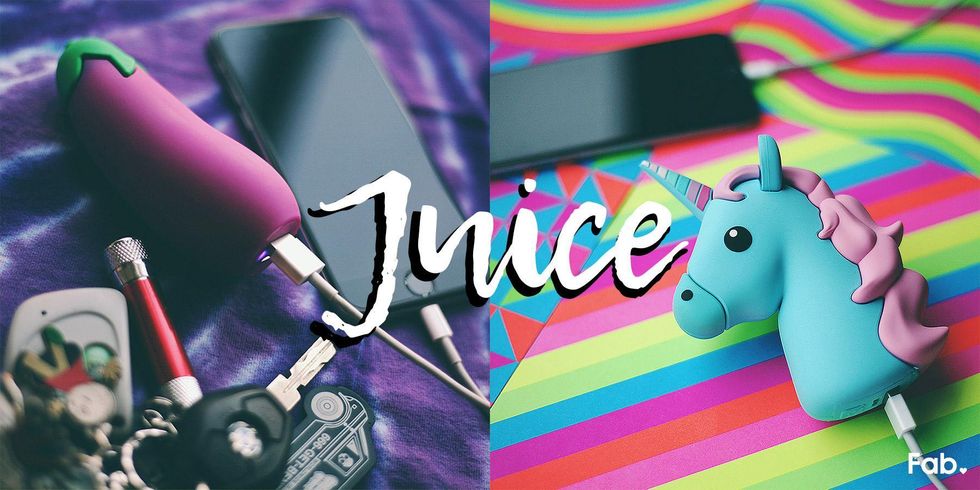 Whether it be your phone, vape pen or speaker, make sure your devices keep their charge all weekend long with these festive emoji-shaped portable chargers. Whether you're more a unicorn or an eggplant, these chargers will keep you up and online for every 'grammable moment.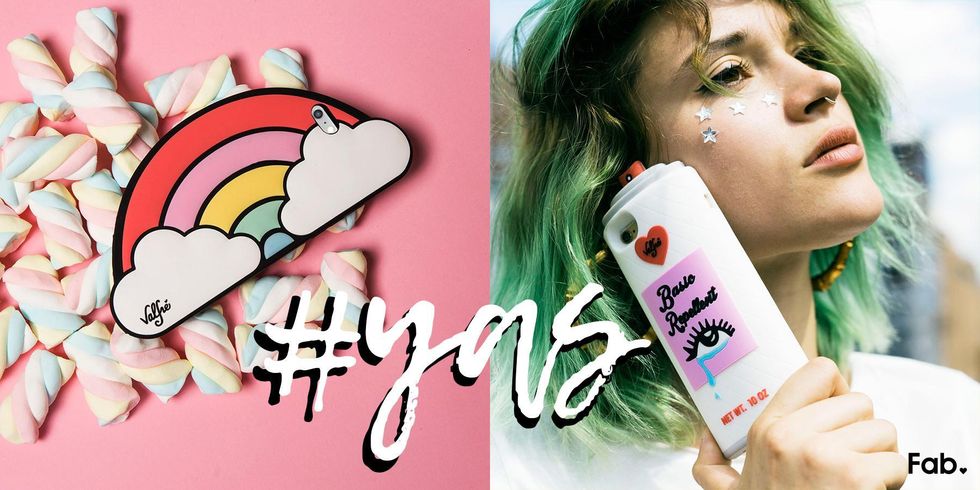 Now your phone will stay charged, but make sure it also stands out. These 3D iPhone cases from Valfre will transform your phone from NOT to HOT in a matter of seconds. Grab a classic 3D rainbow case or warn all those basic bitches that you're not here for them with the "Basic Repellant can" case.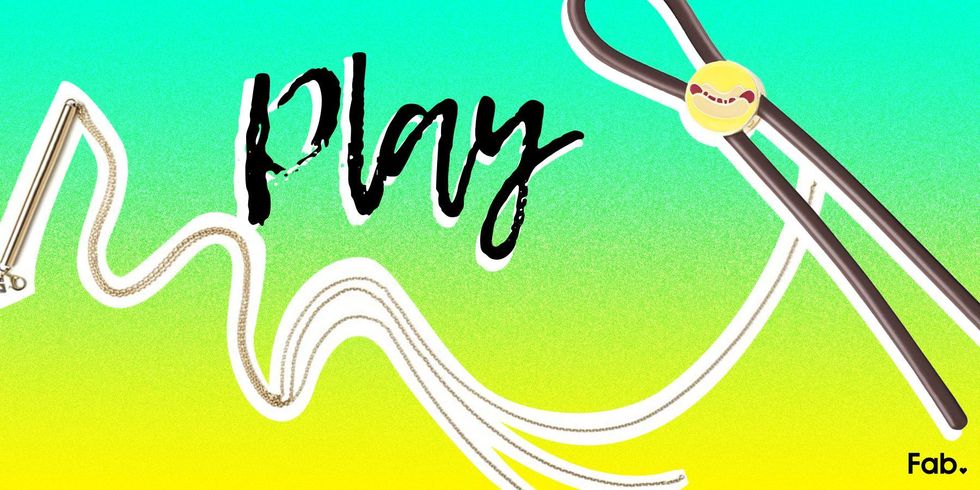 If chains and whips excite you, you're in for a treat. Unbound has come up with sizzling hot, adult jewelry that lets you add a little subtle BDSM vibe to your outfit. With the Twiggy whip chain necklace and cock ring bracelet you'll look fab—not to mention stunning and subversive to those who recognize your accessories.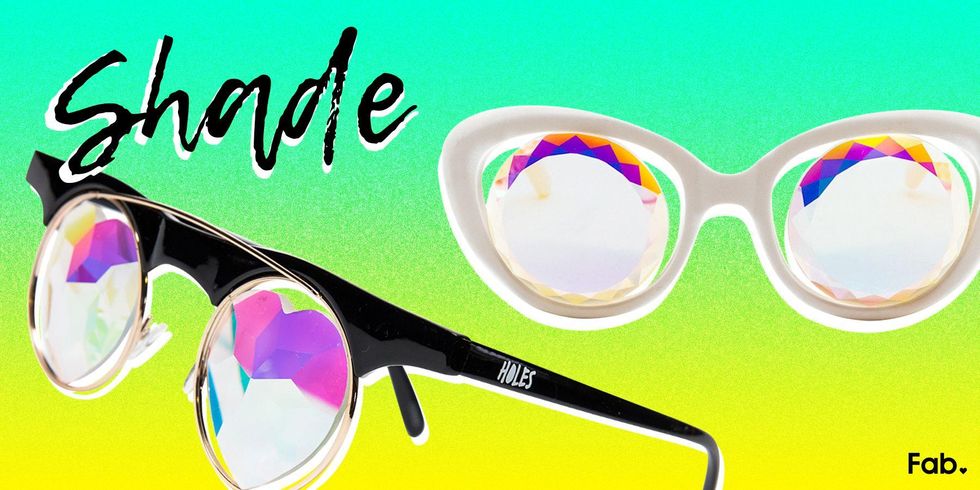 These chicadelic, kaleidoscope glasses from h0les are perfect for pride, transforming your vision into a rainbow-warped universe. Coming in both cat eye and circle frames, these diamond-faceted stunners work with all face types and add the perfect finishing touches to any outfit.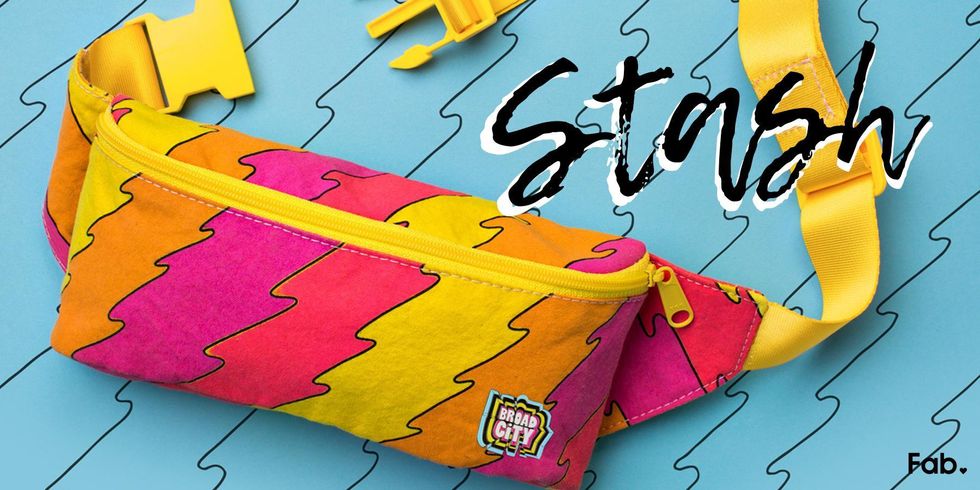 Between Spandex and shirtlessness, Pride is not necessarily peak time for pockets. So where to stash your cash and cards while you party without suffering under the tyranny of pants? This fanny pack--a collab with Broad City's Mike Perry--is perfect for making sure your essentials are close and secure and adds a vibrant pop of color.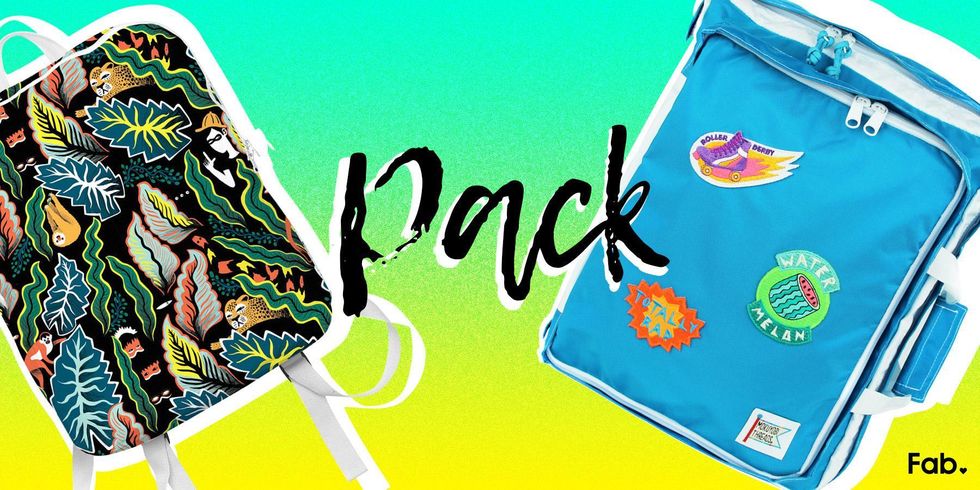 If you're the mom of the group, you definitely need a bag that can store not only your Pride survival essentials, but also your squad's. The Amazonas backpack by Marcos Navaro and the Bedford bag in blue by Mokuyobi Threads both pair maximum packing functionality with style. Both bags feature poppy, jubilant colors and have tons of pockets so you have everything you need on hand.
Happy Pride!