Milan Fashion Week — especially its most high profile shows — is widely covered by media around the world. But since Dolce & Gabbana's came out with their disastrously racist ad back in November 2018, they've strained their relationship with China. This led to a cancelled show in Shanghai, and most recently Chinese media has chosen to boycott Dolce's show in Milan.
According to the South China Morning Post, the Asian media section at the show venue was "less than a third of its usual size." And while there's no confirmation of just how many seats were occupied by Chinese news media, the publication conducted a survey that revealed than only a handful of major editors were in attendance This includes editors from Marie Claire China and Harper's Bazaar China. Angelica Cheung, the editor-in-chief of Vogue China, was noticeably absent.
An editor from Marie Claire told SCMP that she attended only to support D&G's public relations team, and not the brand itself. Five other editors said they had no intention to cover the show for their publications, or even on social media.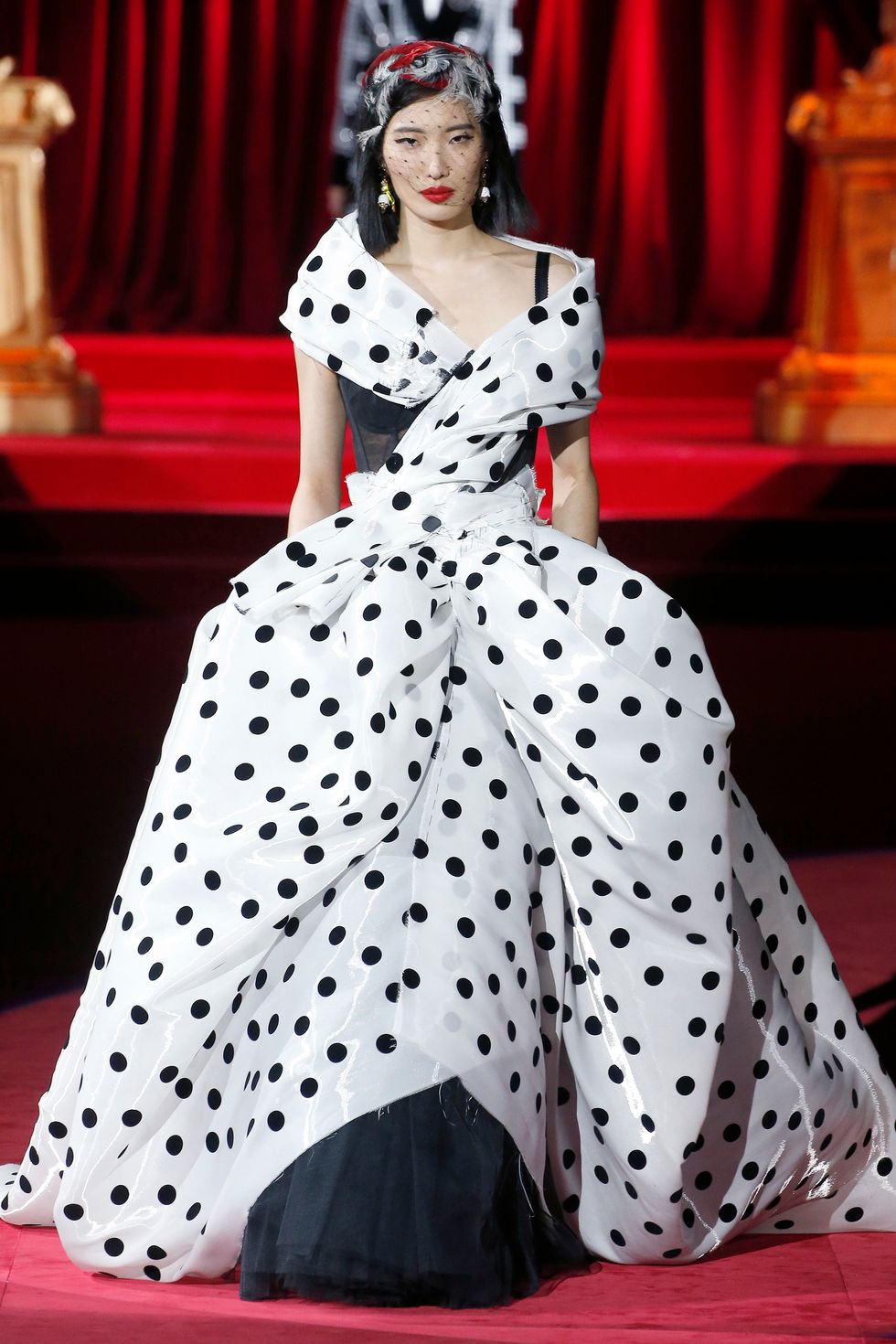 The South China Morning Post also points out that there were no Chinese influencers in the audience, and only five Asian models walked the runway, "a far cry from the usually high number of Asian models at the brand's shows." There were also no high-profile models who walked the show.
It seems that many are still wary of associating themselves with the Italian luxury label after so much controversy, not only relating to their branding, but also co-founder and designer Stefano Gabbana's racist comments on social media. Diet Prada spilled the tea with supposed screenshot receipts. Gabbana supposedly said, "My office is stupid as the superiority of the Chinese," and called China the "country of 💩💩💩💩💩."
There's no telling when D&G may recover from this nightmare, and what the long-term effects will be with their growth in the Chinese market. The brand opened its first store in the country back in 2005, and it now has a total of 44 boutiques.