Texas is fast becoming a hotbed of vintage fashion activity. Everyone from college students in Houston to twenty-somethings in Austin are buying and selling vintage clothing at a rapid pace (with many of them making it their full-time job outright) through the growing marketplace app Depop.
The London-based shopping platform is quickly becoming popular with Gen Z (about 90% of its active users are under 26) and many people can't get enough of its easy peer-to-peer business model. After New York and L.A., Texas is the app's third largest market in U.S. Houston, Dallas, and Austin in particular are all home to some of the top Depop sellers. To mark Depop's growing presence in Texas, the company launched a dedicated campaign to highlight some of these young creatives.
Musicians, business owners, LGBTQIA+ advocates, students are all among the Texan personalities with a strong grasp on Depop, with everything from streetwear to luxury on offer. Here are the nine Depop sellers making waves in vintage fashion across the Lone Star State, many of whom count each other as friends.
Corey Campbell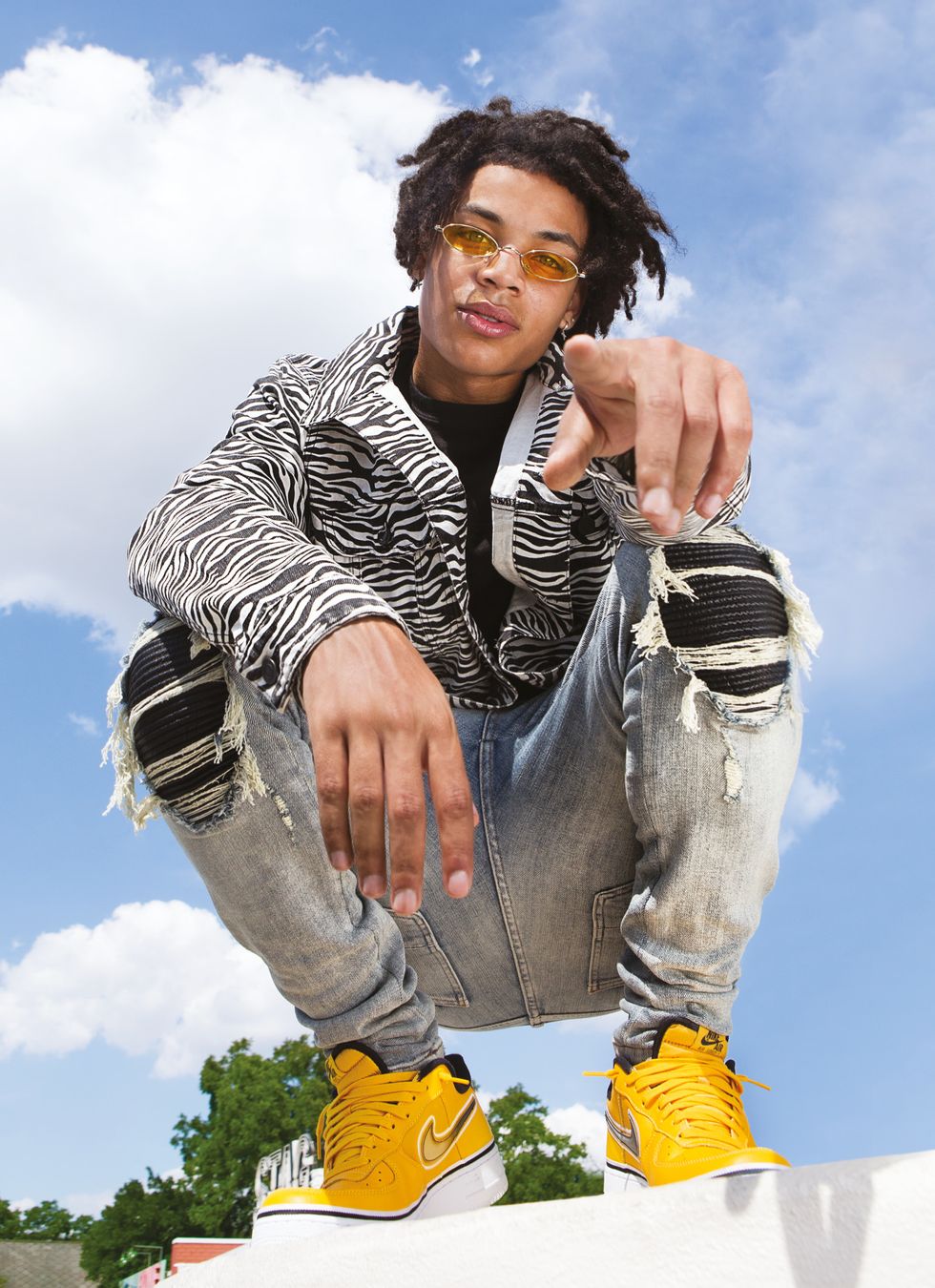 City: Dallas

Depop:ImCoreyCampbell
Instagram:@imcoreycampbell
Cory spends a lot of time flying between L.A. and Texas for modeling jobs and creating TikTok content. The aspiring musician is engaged to fellow campaign star Cat Conley.
Cat Conley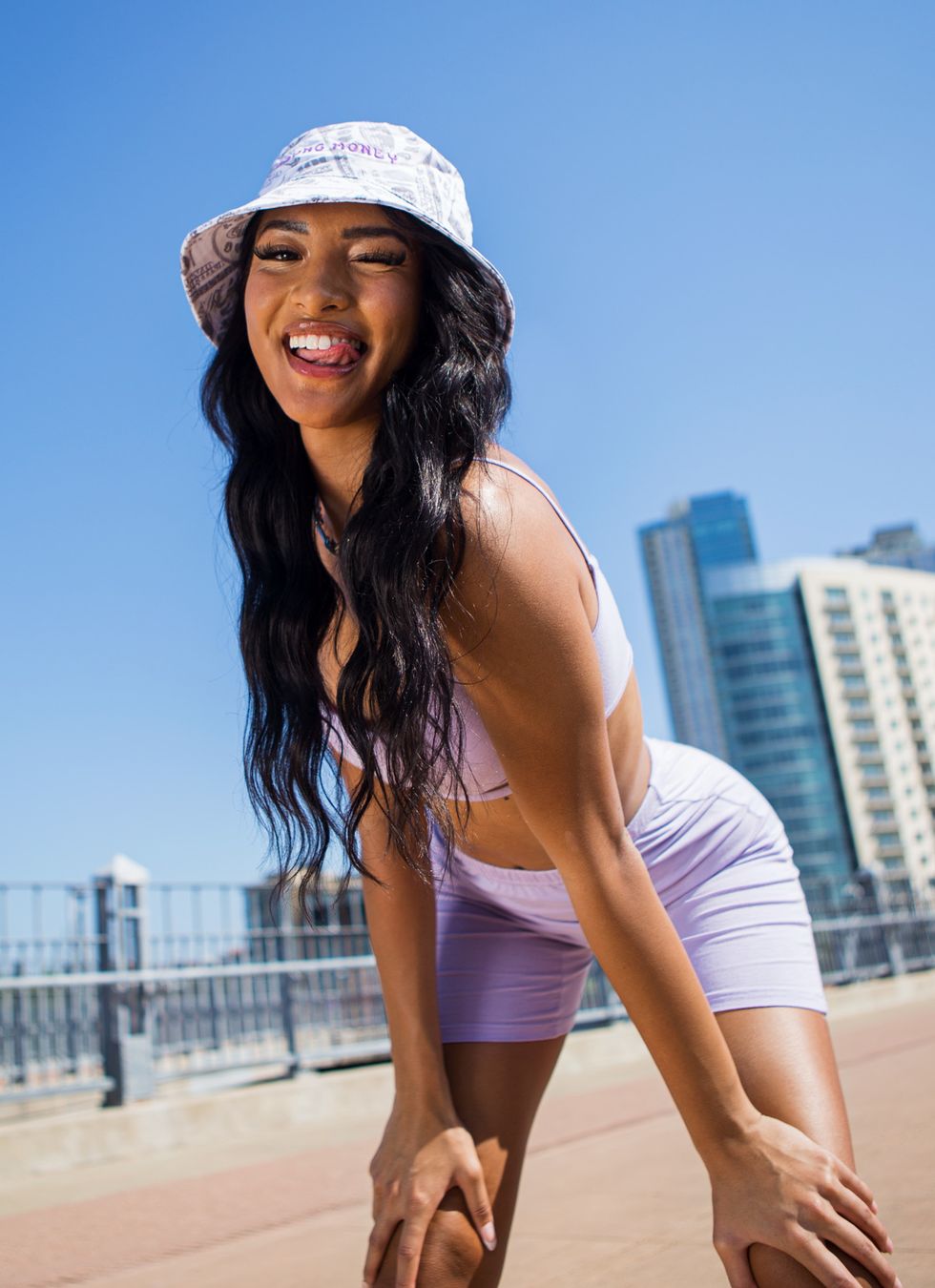 City: Houston

Depop: CatConley
IG:@cat.conley
The high school senior, YouTuber, and aspiring model has over 200k followers on Instagram. She's also engaged to fellow campaign star Corey Campbell.
Erica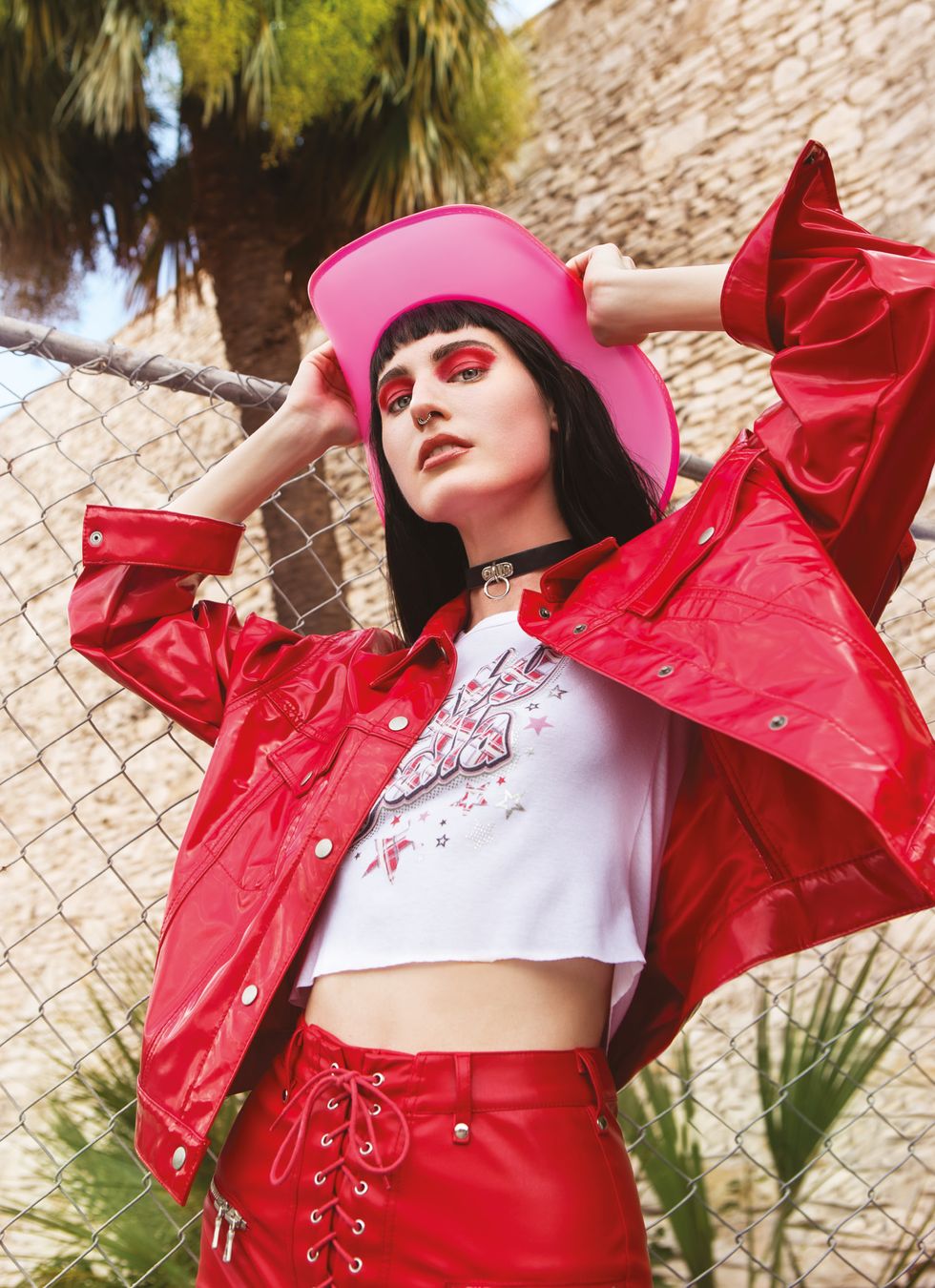 City: Austin
Depop:TheGothicSprite
Instagram:@thegothicsprite
Erica is a full-time seller on Depop and has been on the app since 2015. Her shop features tons of classic thifty pieces from the early 2000s like spaghetti straps, babydoll silhouettes, lace-up corsets, gothic tees and flared jeans.
Olivia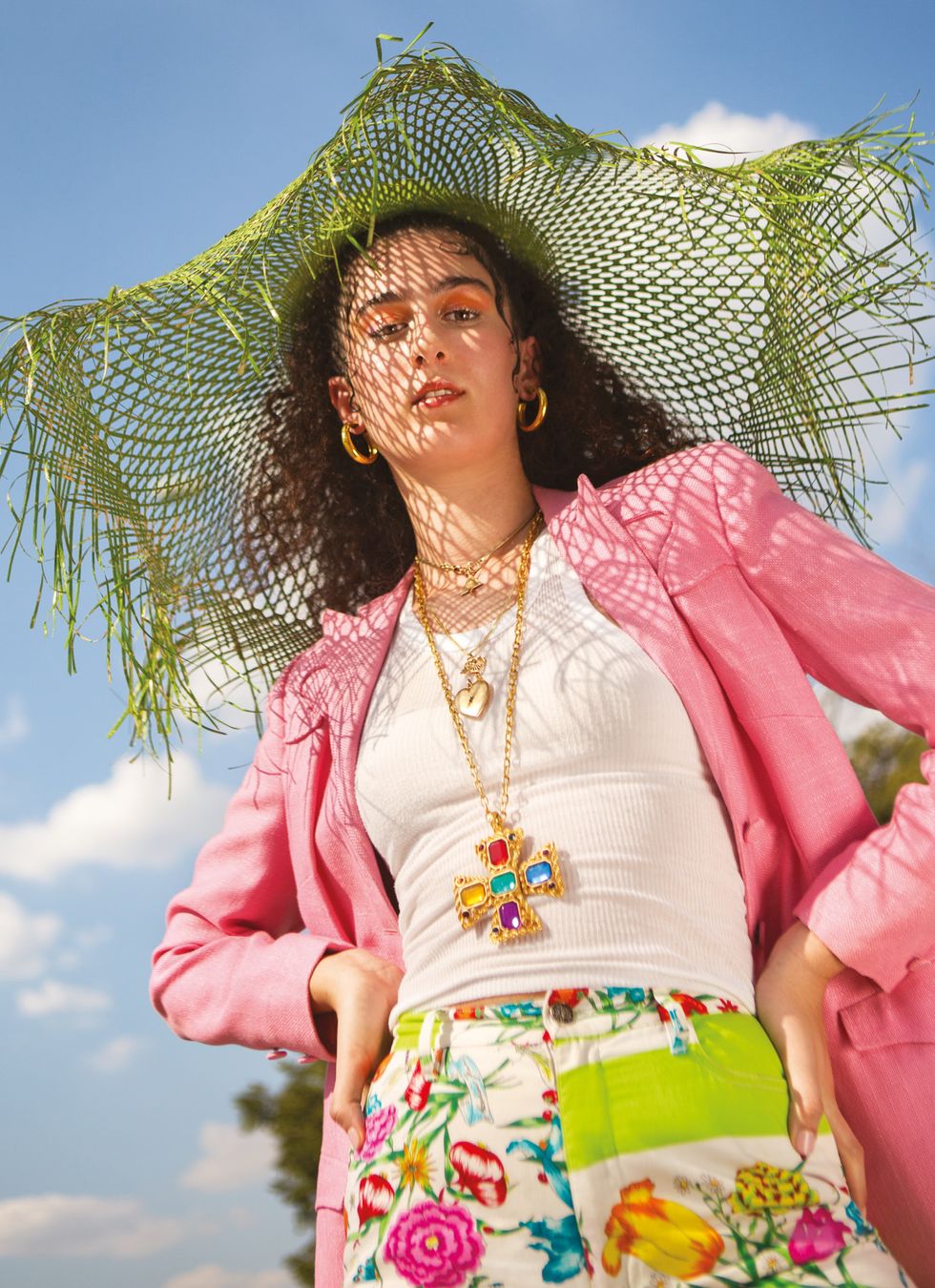 City: Houston
Depop:RealLifeAsLiv
Instagram:@shop_reallifeasliv
A senior at University of Houston, Olivia has vintage running through the family. Her mother collected vintage items throughout the '70s and '80s, and handed down these pieces to her daughter. Olivia's focus is on designer vintage: think, Chanel moto jackets and Moschino jeans from the '90s.
Jesse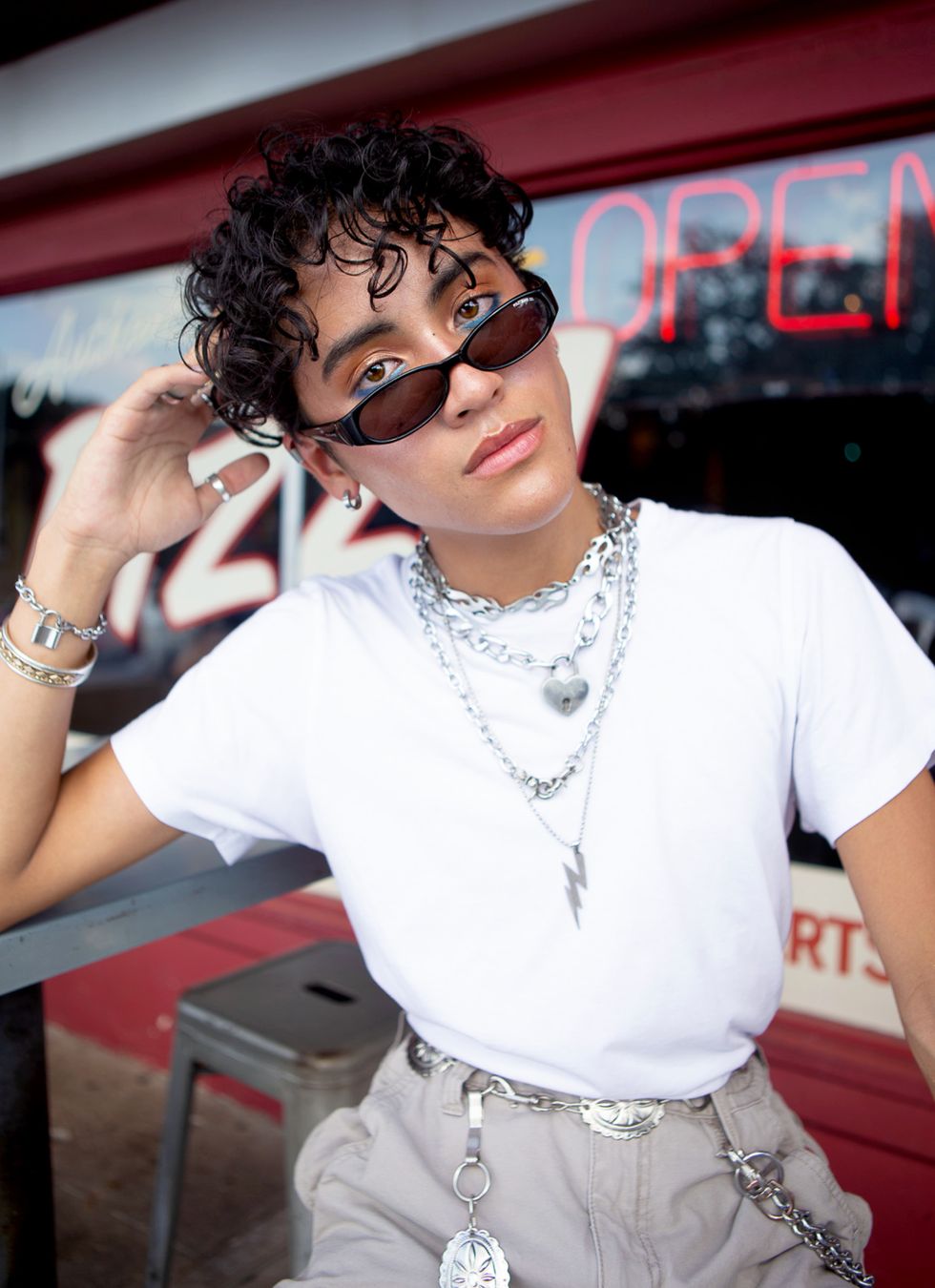 City: Houston
Depop: JjesseCook
Instagram:@jessecookk
Jesse is a senior in high school who loves thrifting and accessories. (Brands like InternetGirl often send him jewelry for him to promote on his Instagram account.) He plans to major in business and minor in graphic design in college.
Sara King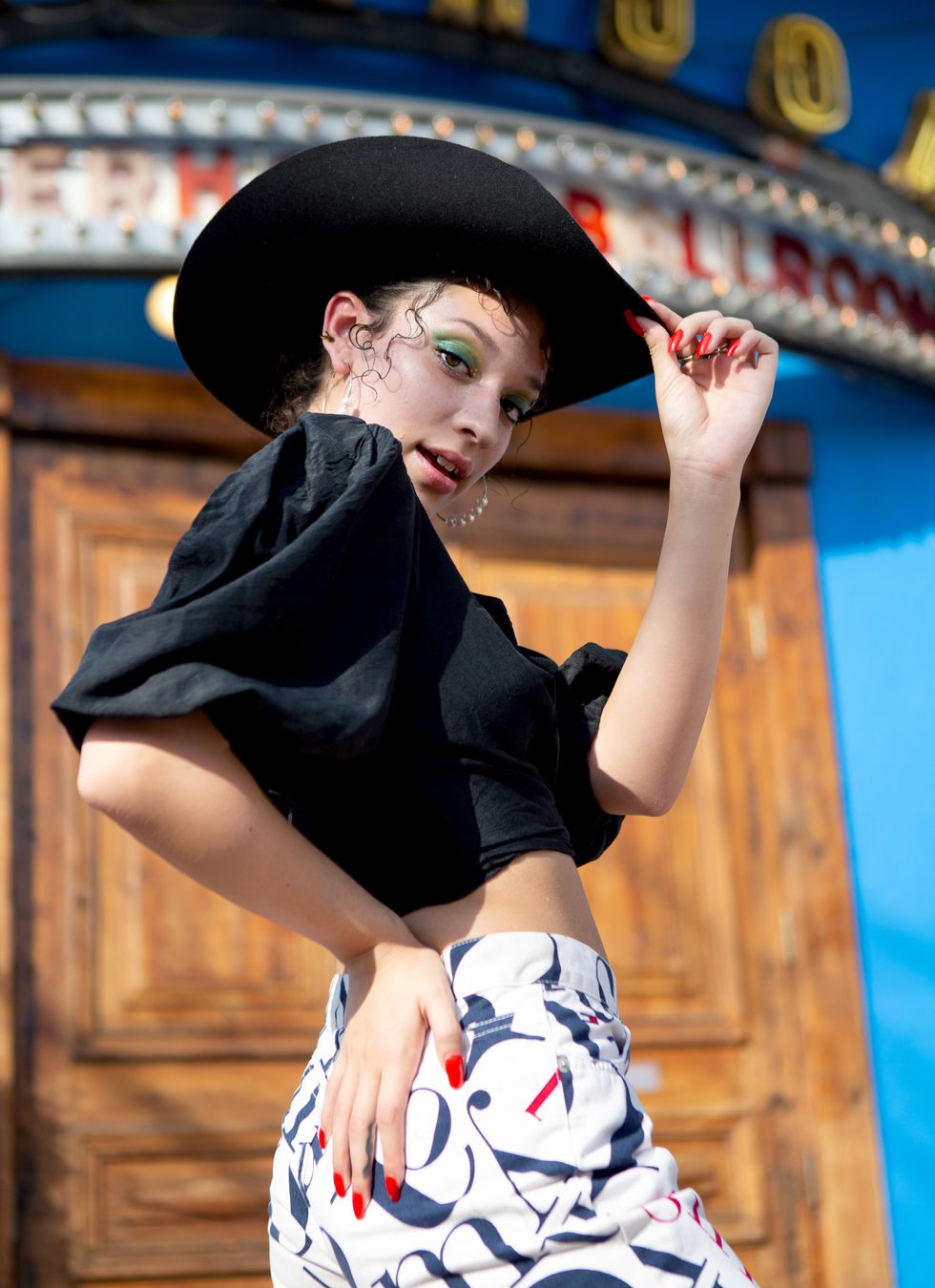 City: Dallas
Depop: SaraKing
Instagram:@saraxking
For Sara, entertaining and performing runs in the family (her mother was a Dallas Cowboys cheerleader). After starting out by holding small performances for friends and family, she's headlining her own shows as she pursues her music career.
Belladonna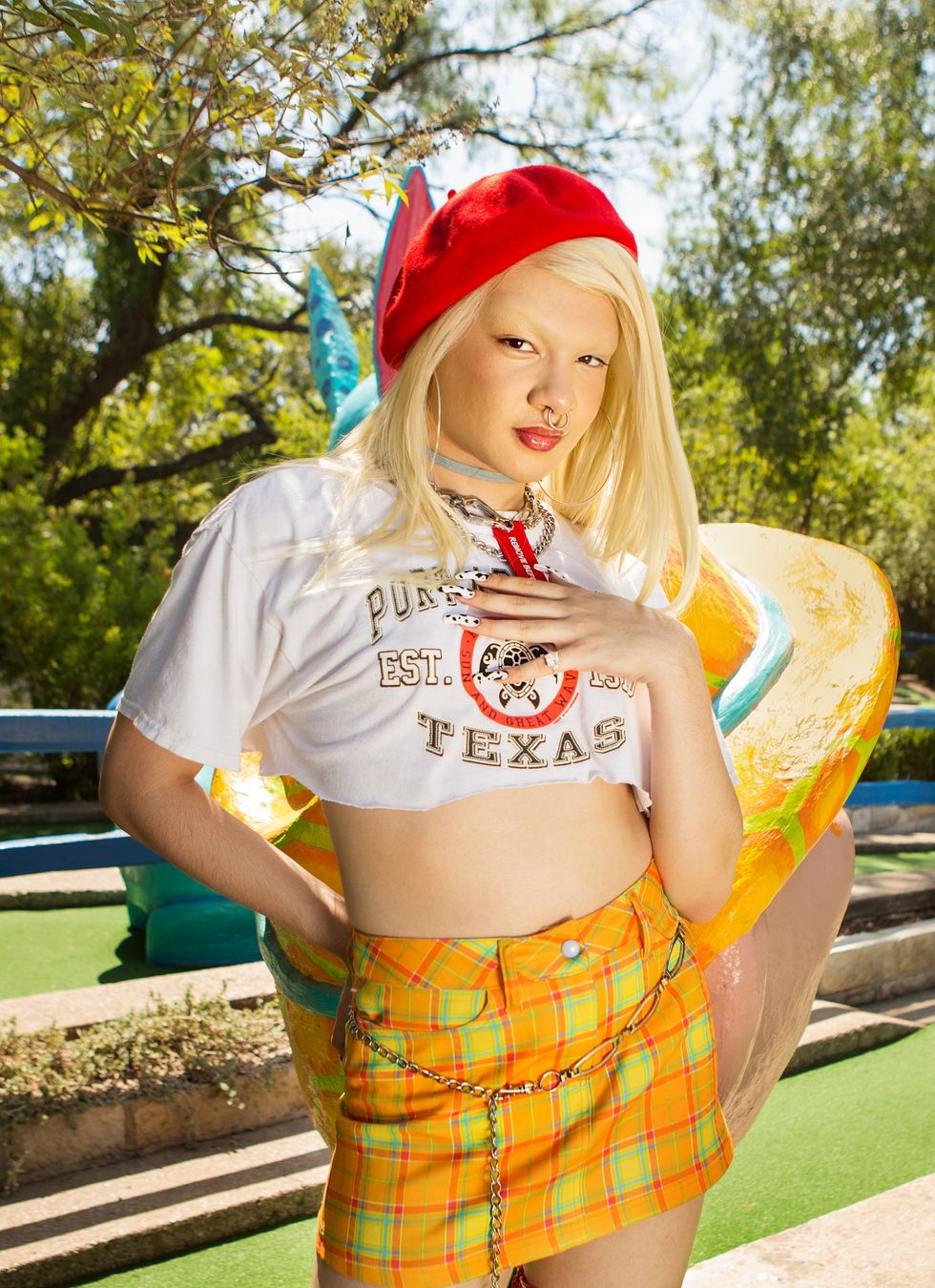 City: Austin
Depop:Belladonnaxoxo
Instagram:@belladonna.bitch
Performance artist Donabella counts fellow campaign star Troy as her best friend. The two share a closet with each other, go thrifting together, and do each other's makeup. She also walks in Troy's fashion shows.
Troy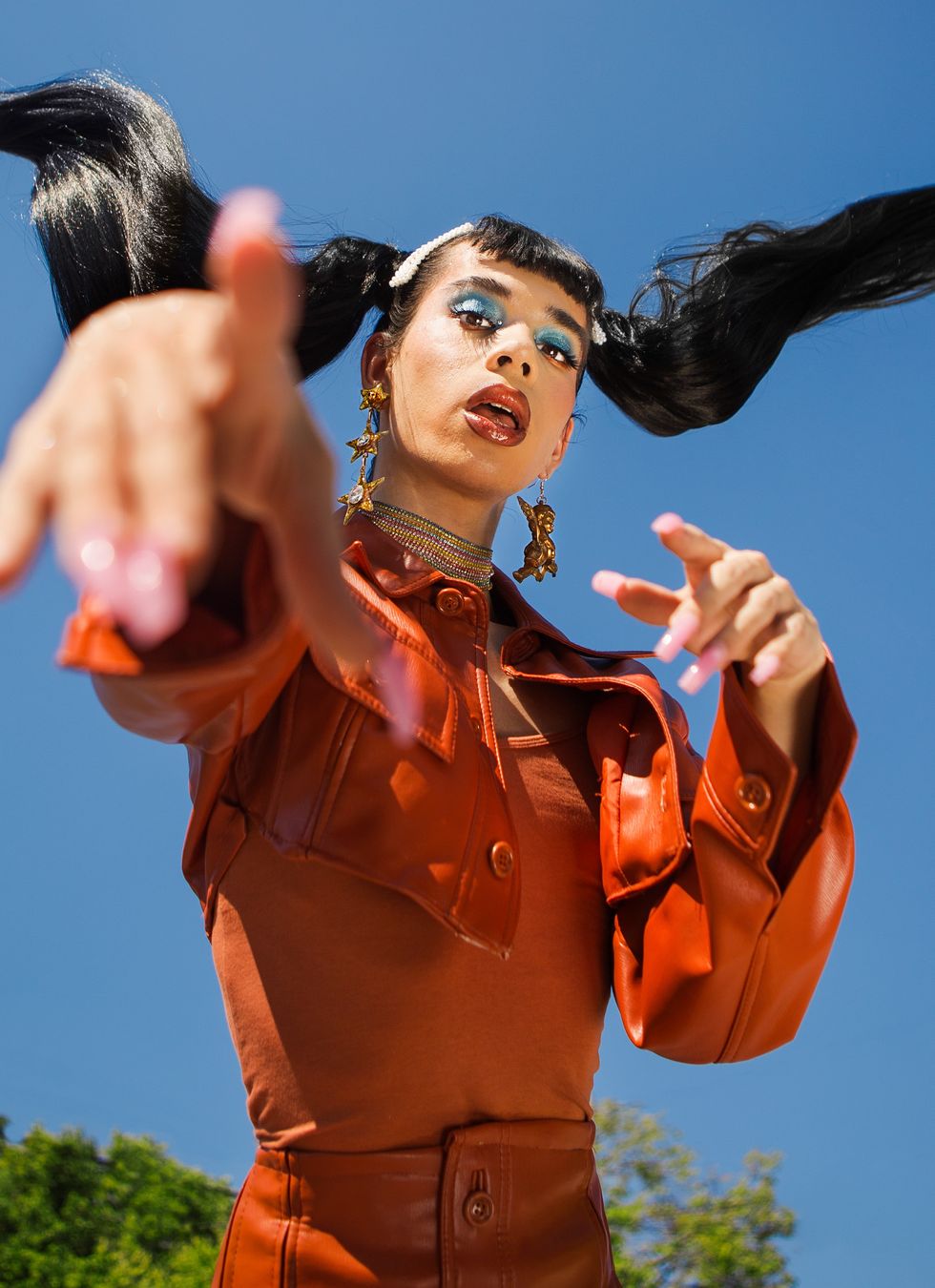 City: Austin
Depop:ParkAvenuePuta
Instagram:@parkavenueputa
Troy is an Austin-based LGBTQIA+ icon, designer, and 3D artist who also hosts drag shows. She uses thrifted fabrics and reworks them to make new items like tiny glasses pierced with belly buttons rings and upcycled corsets. She frequently goes thrifting with fellow campaign star and best friend Belladonna, whom she also shares a closet with.
Drew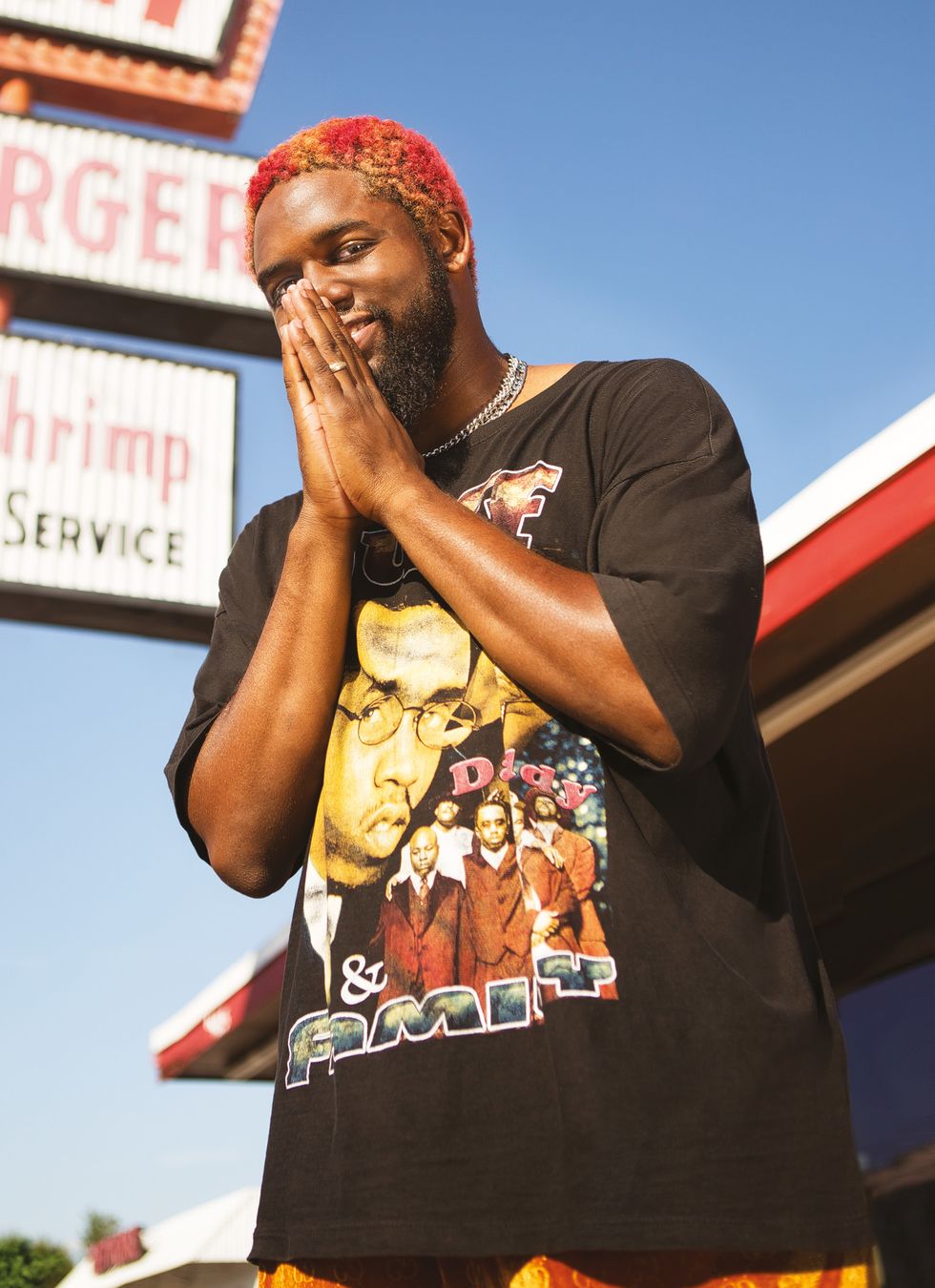 City: Houston
Depop:ImperialxEmpire
Instagram: @imperialxempire
Drew runs his vintage store Imperial with his wife, which attracts the likes of Travis Scott and musicians from his label Cactus Jack Records. Pop-ups, listening parties and in-store panels are some of the activations Drew likes to host. He's currently thinking about opening an Austin location.
The marketing campaign will be featured on billboards, wildposting, and bus wraps across Dallas, Houston, and Austin, as well as through digital channels. wildposting, bus wraps and through digital, starting this month.