In 1967, Louis Armstrong warbled "What a Wonderful World" into the night and honestly, right at this moment, nothing could summarize my sentiments upon discovering crotchless, legless jeans, more accurately.
You read correctly, Unravel Projects has created a pair of jeans that has no pants and no crotch and no, it's not a skirt. It more so resembles a belt, if belts were thick, with a button and a zip and didn't really hold anything up. Let's actually just call it a super mini, mini-skirt, that you will need to wear other bottoms with or you will be arrested.
Here it is, in all it's glory: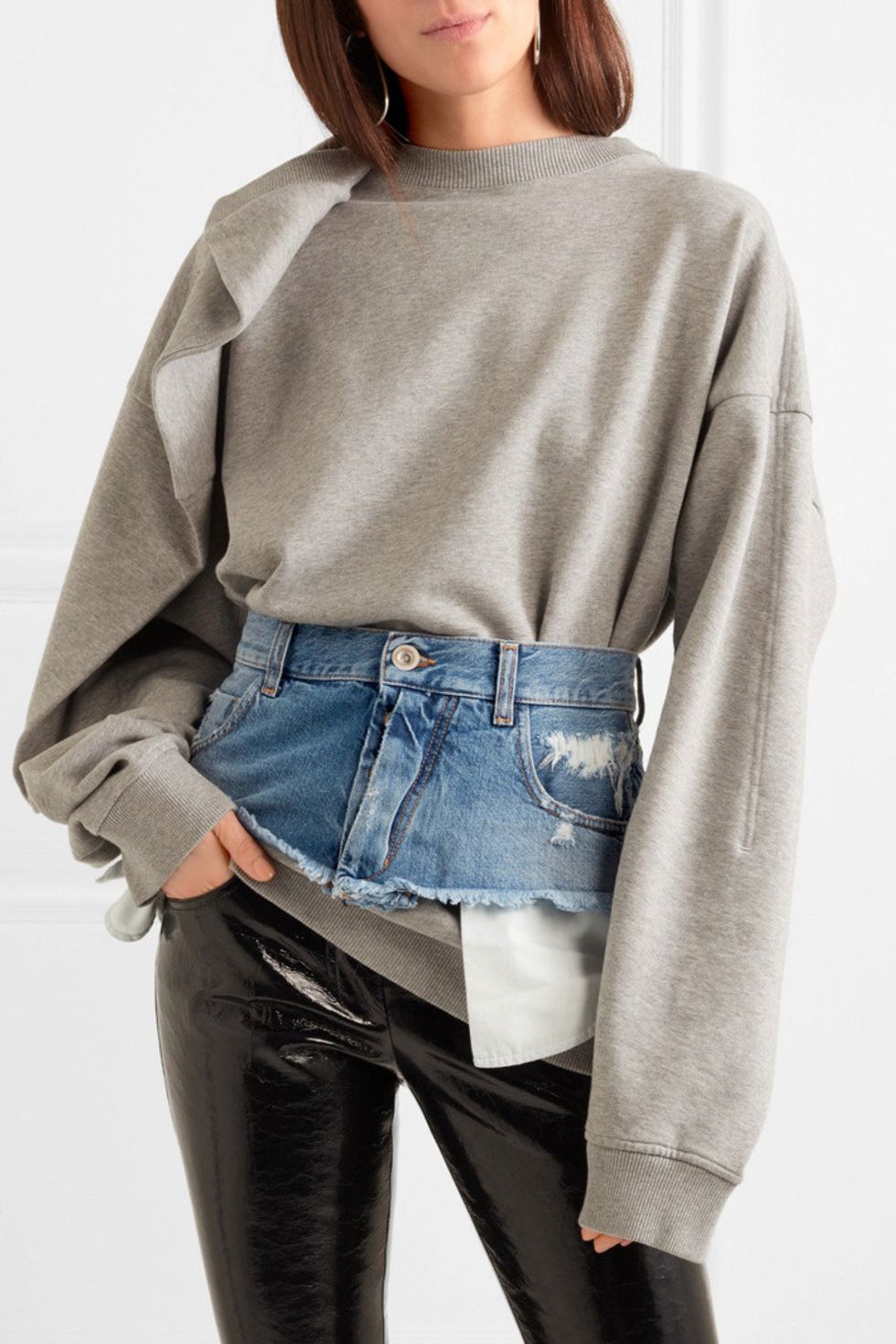 It is described on Net-a-Porter like so:
In the Resort '18 presentation, Unravel Project used denim belts to nip in the waist of its slouchy and oversized pieces. Designed to appear like it's been sliced from the top of your favorite jeans, this faded blue version has frayed edges and exposed pockets. It looks even cooler with a slim leather strap over the top.
Nice!
Oh, and just so you know, these bad boys retail for a cool $405. For some that may be a steal, but for those living in the real world who are somehow intoxicated by this ~look~ I say, go to Goodwill, then pull out a pair of scissors.
Image courtesy.