DeepFaith Begs for 'DADDY'
The "Daddy" has been a consistent symbol throughout pop culture, representing sex and power — and either the aspiration to claim his dominance or the repression that results when made victim to his authority. Arguably most of our behaviors can be traced back to some "Daddy" along the way, whether that be the presence or the absence of his complicated affection.
"Daddy, why can't you love me?" sings Byron Spencer (one-half of the Australian duo DeepFaith) on their new release, "DADDY," that explores his father's impact from a young, queer perspective. He and bandmate Daniel Stricker have assembled a heady, psychedelic space-rock single, and accompanying music video that rolls out like an AI reimagination of Sin City (2005).
"'DADDY' places a unique emphasis on a boy's journey into manhood, and his relationship with love and the father figure," DeepFaith tells PAPER, taking this universal experience and adding visual layers of what they call "techno mutation" that clashes our real, human emotions with dizzying technological developments.
Spencer is shown between chaotic AI-generated cuts of alien sightings, religious symbols, political propaganda and more. Childhood home videos add to the delirious, dream-like state of DeepFaith's "DADDY." They refer to this sensation as "hyper nostalgia: growing up in a religious world; growing up into an iPhone; fake news, deepfakes" — an experience that can feel as empty and confusing as any father-son relationship.
"In the context of a queer journey, 'DADDY' assumes the roles of caregiver and mentor for a younger male," DeepFaith continues. "In today's modern society, boys face considerable pressure to conform to traditional masculinity, potentially stifling their ability to embrace vulnerability. Regardless of gender, the father figure provides a source of guidance and someone to look up to. Ultimately, the boy simply yearns for love; he longs for his DADDY."
DeepFaith's "DADDY," in its expansive dissection of the archetype, follows a long lineage of "Daddy" anthems that wrestle with similar subversions. Slayyyter's "Daddy AF" immediately comes to mind, where the pop star positions herself as a sexed up man in complete control; Demi Lovato's "Daddy Issues" more literally dives into the trope, poking fun at her problems and reclaiming them as something to be desired by a lover; On "Alfa Romeo," jazz singer Niia makes the ultimate declaration, "I'm my own daddy/ I'm the father and the son."
Fresh off a US tour with Genesis Owusu, DeepFaith is gearing up to release even more music in 2024 that builds upon their practice of "transcendental techno utopianism." Watch the "DADDY" music video and stream DeepFaith's new single, below.
Photos courtesy of DeepFaith
From Your Site Articles
Related Articles Around the Web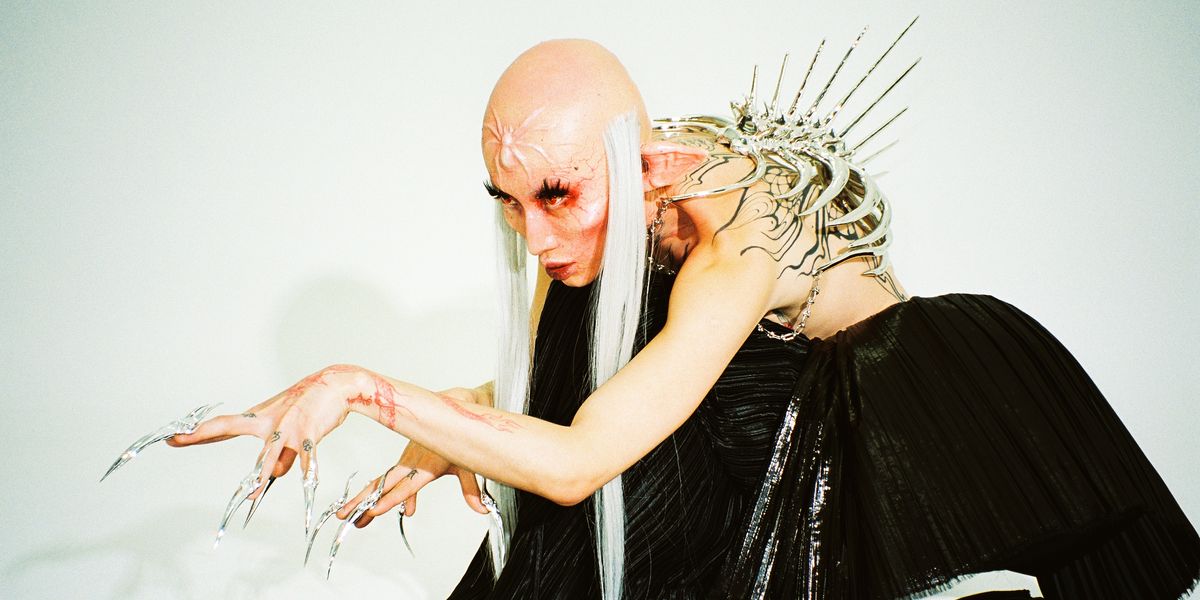 Beauty
Story by Andrew Nguyen / Photography by Sarah Pardini / Styling by Marta Del Rio / Makeup by Kelton Ching
Story by Andrew Nguyen / Photography by Sarah Pardini / Styling by Marta Del Rio / Makeup by Kelton Ching
28 November