The internet was perhaps understandably incensed yesterday when images from Dakota Fanning's upcoming movie Sweetness in the Belly appeared to show her playing an Ethiopian Muslim refugee. The actress was accused of "whitewashing," a word that has risen to prominence with actors like Scarlett Johansson willingly signing on to portray characters of color.
On her Instagram story, Fanning responded to the whitewashing claims and clarified that she isn't trying to portray another ethnicity. Adapted from the fictional bestseller of the same name, Sweetness in the Belly tells the story of Lilly, the daughter of white British parents who abandon her in Ethiopia as a young child. She eventually flees to the United Kingdom as a refugee during Ethiopia's civil war. The novel is written by Camilla Gibb, who is white and British, but Fanning noted the movie adaptation will be directed by Zee Mehari, who is Ethiopian.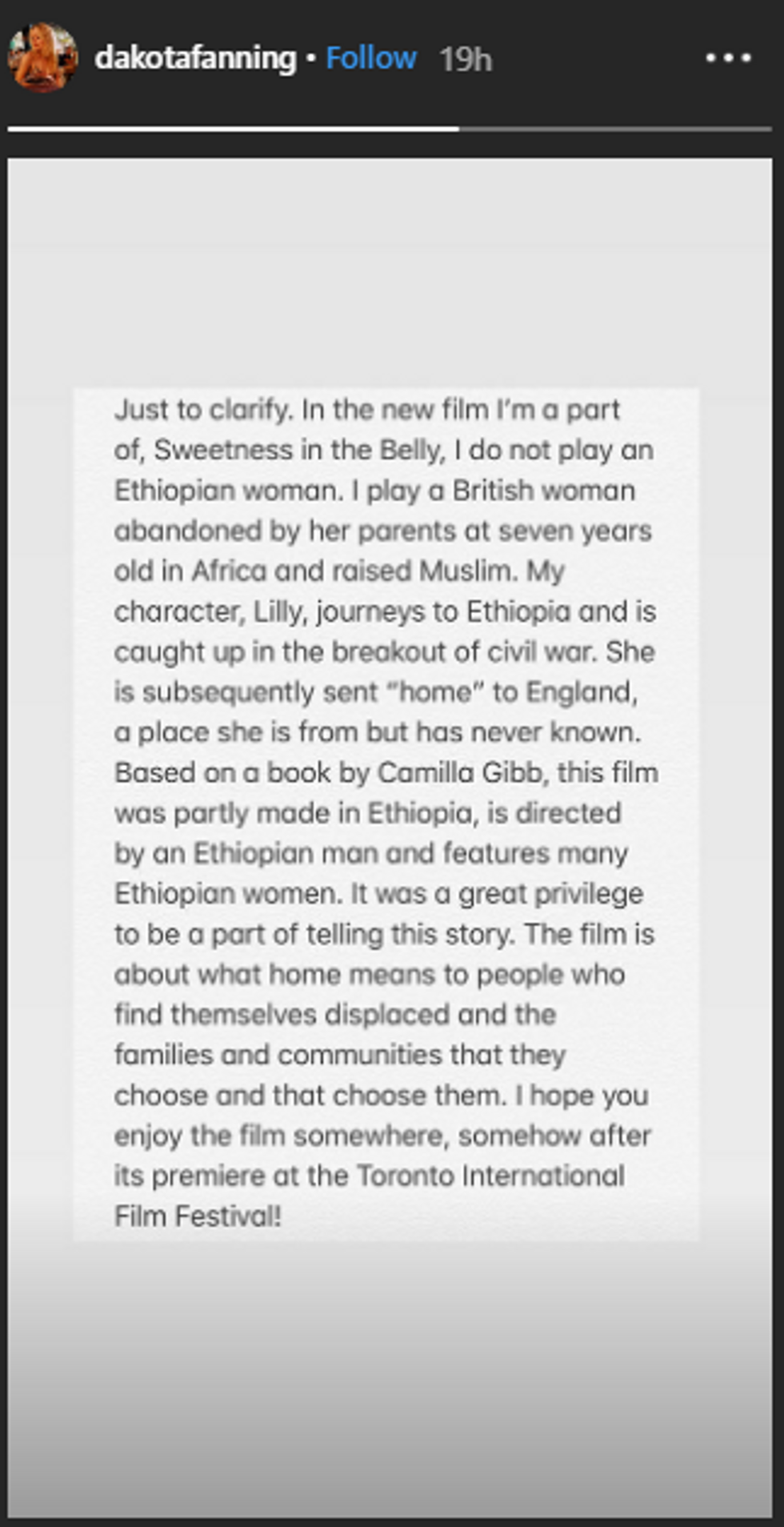 "It was a great privilege to be a part of telling this story," she added. "The film is about what home means to people who find themselves displaced and the families and communities that they choose and that choose them."
Deadline shared the first clip of Fanning wearing a headscarf, and while that initial news article did explain the movie's plot, many people didn't look past "white Ethiopian Muslim" as a headline. Even with Fanning's clarification, you have to admit that centering a refugee story on a white British woman is a provocative move in 2019.

Sweetness in the Belly premieres at TIFF on September 7.