The term power dressing has largely gone unchanged since it was first used to describe working women in the '80s, who wanted to be taken seriously in the boardroom by their male counterparts. But for Christian Cowan, power has a new meaning when it comes to getting dressed.
This much rings true when looking at his Fall 2020 collection, which showed last night at Spring Studios in front of a crowd that included some very dynamic women including Tinashe, Lion Babe, Brooke Candy and Lisa Rinna. Cowan approached power this season through three different areas that somehow connected: Fireworks, animals prints and sports cars.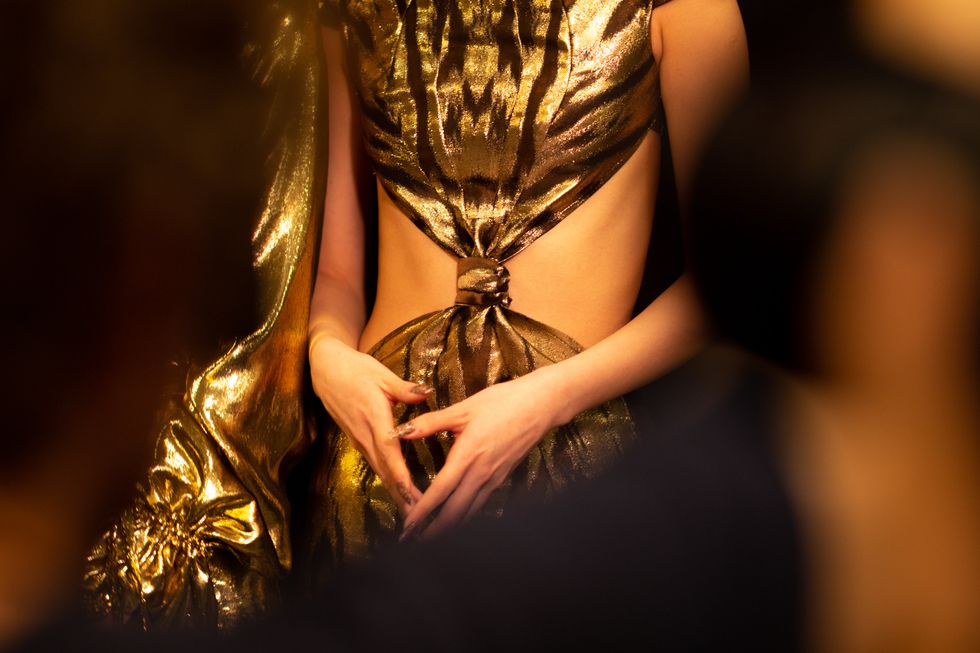 The result was a mashup of Cowan's signature sense of bold glam with a focus on luxe materials that incorporated the three aforementioned elements. His clothes are hardly designed for a wallflower — they're meant to be worn and to be seen in such as the finale minidress with a giant bow affixed on the back.
If the vibrant hues and stimulating color palettes from past seasons may have taken a backseat this time around, the collection shone through with a closer attention to detail in the textures, prints and materials used, particularly the resplendent gold ornamentation. Just goes to show that power is truly in the eye of the beholder.
See more backstage photos from Christian Cowan Fall 2020 below.
Sign Up For The Morning PAPER