Over the past few years, Pabllo Vittar — Brazilian icon, drag performer, and incredible singer — has become nearly ubiquitous on the world stage. After a string of high-profile musical and visual collaborations, including marquee acts like Charli XCX, Diplo, and Sofi Tukker, to name a few, Vittar's engagement and popularity is at an all-time high.
The star remains a highly visible voice for the LGBTQ community in her home country, and currently has more than seven million followers on Instagram, and combined video views totaling one billion and counting. And Vittar's luminous, unmistakable presence has gotten the music industry to take notice: "Sua Cara," featuring Anitta, from Vittar's blockbuster debut album, 2017's Vai Passar Mal, was nominated for a Latin Grammy Award this year. This makes Vittar the first Grammy-nominated drag queen, which alone is opening doors in the fight for more widespread inclusion of marginalized communities
None of this is lost on Vittar, whose pronouns are interchangeable. "I love being part of anything that changes things from the way they were before," she tells PAPER. And Vittar shows no signs of slowing down, keeping the momentum surrounding her successful career going with Não Para Não, which was released just last week. The album finds our beloved performer in her most powerful state yet, and is her second full-length in two years.
In songs like "Seu Crime" and "Disk Me," Vittar sings passionately about heartbreak over robust arrangements that feel decidedly more melancholy than those on her debut. A few lines in the latter single don't mince words, roughly translating from Vittar's native Portuguese to: "Our connection lost the signal/ You used me/ And left me." Not to mention, Vittar is sharing the limelight more often this time around with diverse talents, while paying respect to her homeland: Los Angeles-based gender-fluid musician Urias, Brazilian samba artist Dilsinho, and Brazilian singer-songwriter Ludmilla.
What can you tell us about your new video with Lali for "Caliente?"

It's going to be pretty cool. Lali's bringing the Latino side, and I'm bringing out the Brazilian side to mix it up. There will be a lot of scenes at the beach, sun, our favorite places here in Rio. It's going to be this mix of Latin and Brazilian fun.

So the Latin Grammy nomination is a really big deal. How are you feeling about that? What does it feel like to have that validation from the industry?

I'm very happy, because first of all, I didn't know I was the first drag queen to be nominated, but I am most happy about being able to express myself to other LGBT people, so that they might be able to dream about it. So if I can do it, other LGBT people can do it, too. Why not?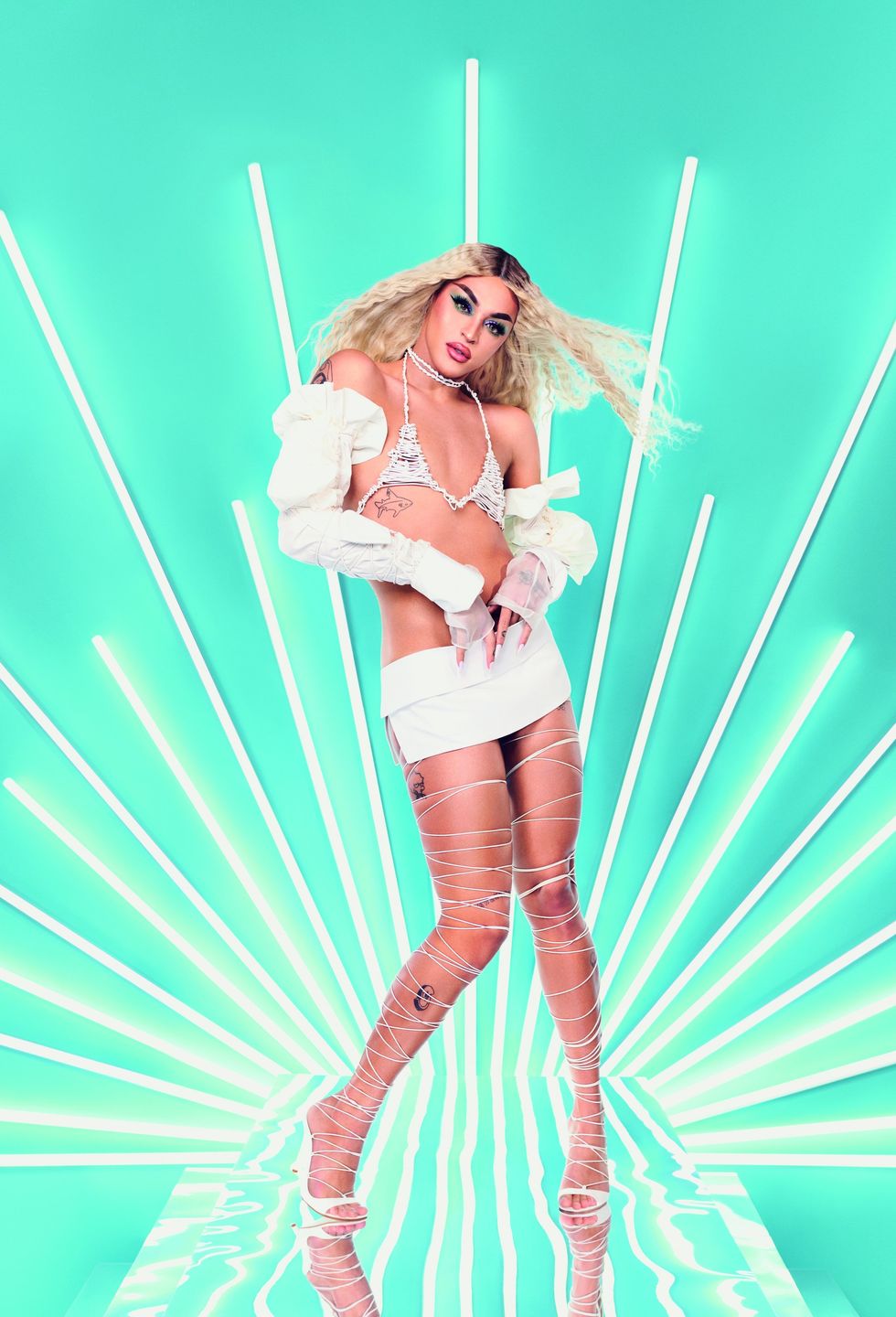 It's not only paving the way for Brazilian LGBTQ artists, but artists all over the world. How does it feel to be in that position?
I'm very, very happy; I'm honored. Especially to live in a moment of history where people are coming out and telling their truth, and being able to be diverse and bring diversity to the world. I love being part of anything that changes things from the way they were before. Even though the world is hard, it feels like in some ways other things [like people living their truth] are getting better. I love thriving and see other people in my community thrive, in this moment of the world.
I feel like you are becoming more and more known for her amazing collaborations, everyone from Charli XCX to recently, Sofi Tukker. You are in Sofi Tukker's new remix and video for "Energia (Parte 2)."

I've been a fan of their work since last year. I was in love with their EP Soft Animals [from 2016], and working with them was a dream come true. I never thought I would actually do it, and then when I was introduced to them, I freaked out. They are really sweet, they are really good people, and were very fun to work with. The only thing is, [co-lead] Tucker [Halpern] is really much taller than me. I'm already tall as is, so that was funny. But when we shot the video for "Energia," it was like we've known each other for a very long time, and it was so much fun.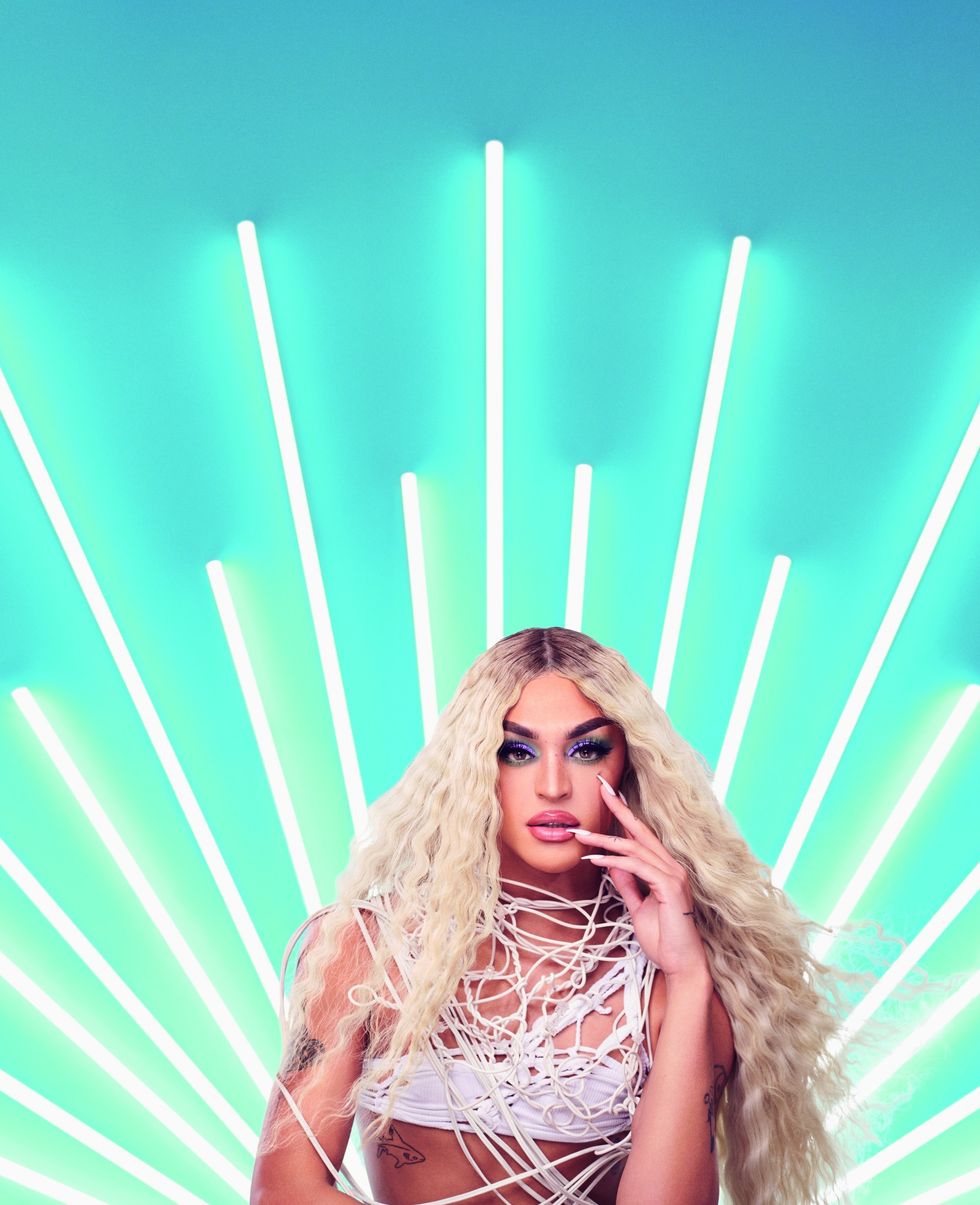 Do you know Liniker? She is another example of Brazilian stars being powerful voices within the LGBTQ community. However, it is incredibly difficult for many people in Brazil still. Do you have thoughts about how people can overcome homophobic or transphobic environments?
I know of Liniker, yes. I know that it's very difficult to be outspoken and openly trans in Brazil. It's very hard, because for example, some brands are all about promoting LGBT [causes and people]; they are LGBT friendly for the public, but when it comes to actions, they are not actually about it. That's really hard nowadays to work with. No matter what, with all the effort the LGBT community makes, it's important to put your head up high and just do your best to beat a challenge every day.
"I've always wanted someone to look after, to be a role model that I could identify with, and now I feel like I am that person."
It seems safe to say that you are Brazil's most famous pop star. America doesn't have anything like that right now in terms of someone who is extremely famous and extremely visible. What does that feel like, having so much exposure and having it happen so quickly?

I feel very blessed to be able to be a voice for the people, for the community. I feel like I've worked very hard, so it wasn't that fast, but I know that for the public it may seem to be the case. So yes, it's been a lot of work, and I continue to work very hard for what I have. Also, I've always wanted someone to look after, to be a role model that I could identify with, and now I feel like I am that person, which is pretty cool, too. I'm very happy and blessed.
Last time we talked with you and Charli XCX, you admitted to having a crush on Diplo, and that his lips reminded you of jambo, when you got to kiss him on the set of your video for "Então Vai." Have you seen or spoken to him since that moment?

[Laughs] Yes, we do talk. We're friends, and we talk on Instagram. We exchange messages, and I still have a crush on Diplo. Who knows if I'll finally tell him face to face when I see him next. But, I don't know, we'll cross that bridge when we get there.
Sign Up For The Morning PAPER