I have long had my reservations about Cardi B and Offset. It seems unfair that one of the defining musical artists of our time must devote any energy at all to a cheating husband with a tendency to piggyback off his wife's many career successes — literally appearing on stage with her to accept a Grammy for Best Hip-Hop Album, for example, then later that night announcing his own debut solo LP.
However. However. The on-off couple, who announced divorce plans late last year, have been making a big effort to patch things up lately. And the look of love Offset is currently giving Cardi on her Instagram story is pretty damn convincing. As she directs the phone camera his way we see that they're dining on a decadent lobster dinner (when she's not eating cereal, Cardi has a well-documented weakness for crustacean), while "Wonderwall" by Oasis plays in the background. Wait, is "Wonderwall"... their song? Somehow that would explain a lot.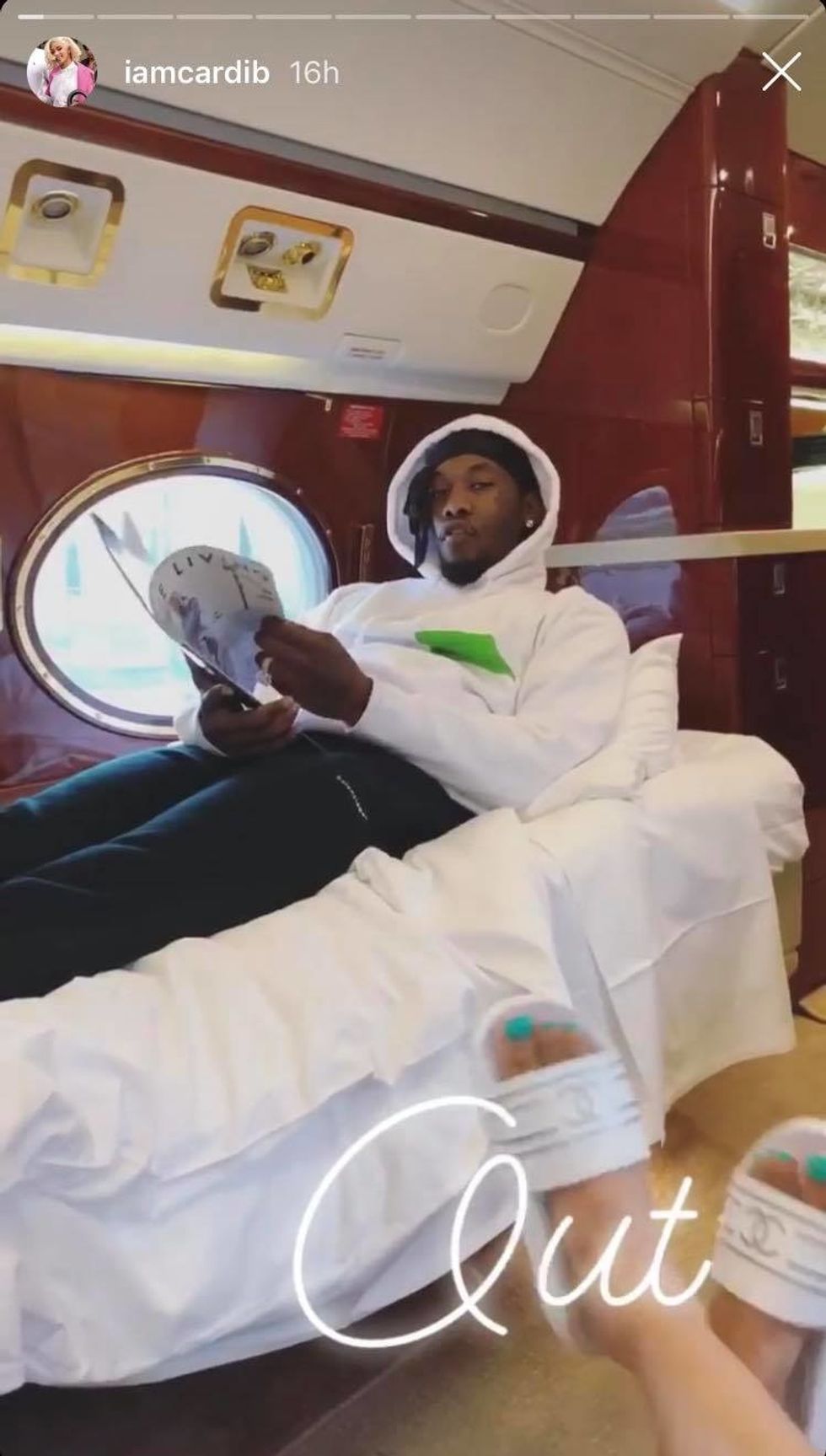 Cardi and Offset are reportedly on vacation in Mexico, and elsewhere in the video we see them recline in a private jet together, then arrive at what's presumably the honeymoon suite of a five-star hotel. Rose petals trail towards a luxurious looking four poster bed. There's a cheese platter. Candles. A bathtub with one of those fancy teak trays lying across it. Basically, as we might have guessed from all that red carpet PDA, the marriage is very much back on.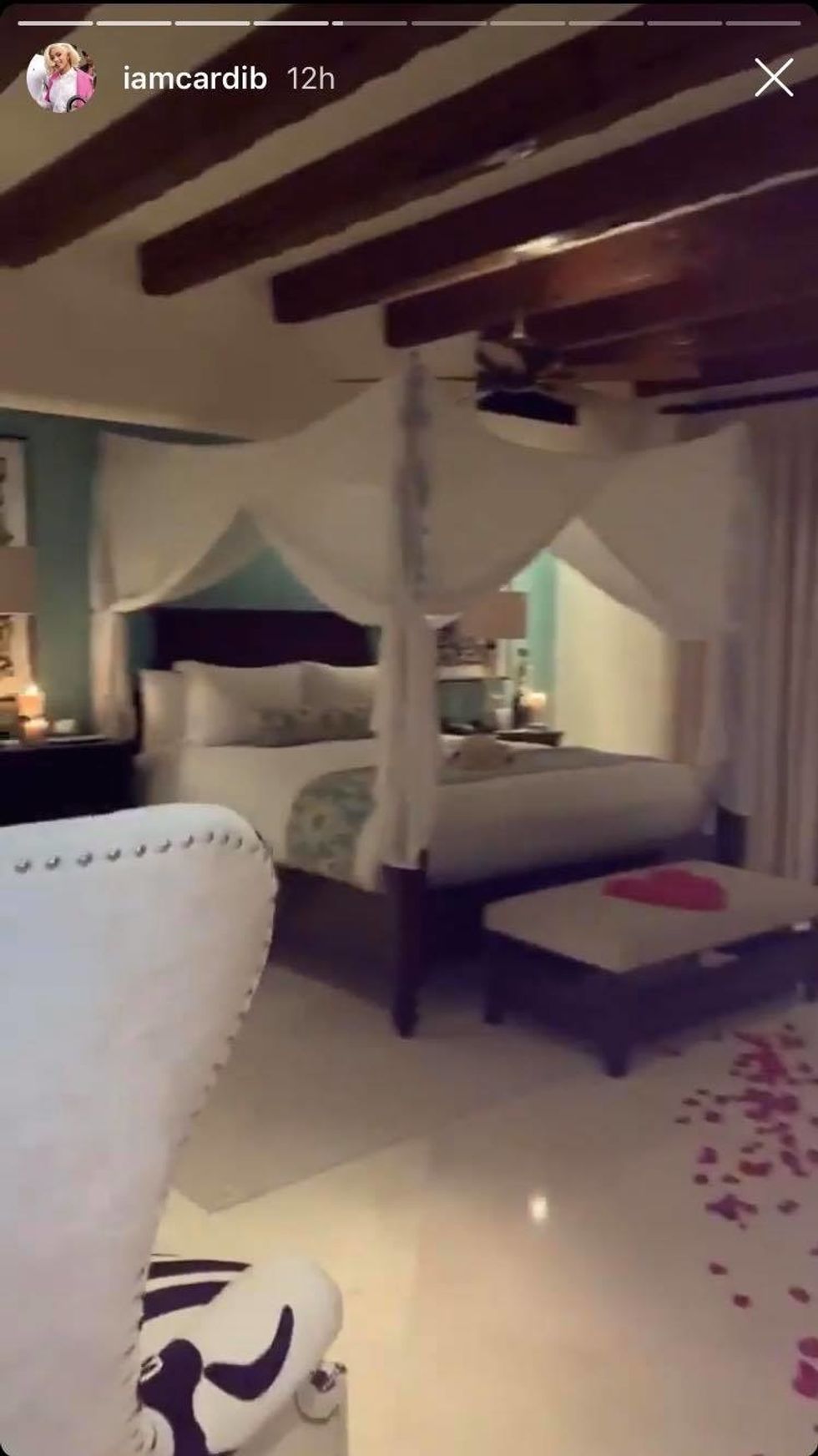 To paraphrase the Gallagher brothers, there are many things about the nature of this relationship that I would like to say to you, Cardi. But I don't know how. Offset, watch yourself!
Photo via Getty, screencaps via Instagram