Brooke Candy has released yet another music video for a song off SEXORCISM. This time, it's for "Nymph," the album's opening track and the fifth single to receive a visual treatment, following "Freak Like Me" with TOOPOOR, "FMU" with Rico Nasty, "Drip" with Real Housewives star Erika Jayne and "XXXTC" withCharli XCX andMaliibu Miitch.
In an interview with Billboard, Candy said "Nymph" is her favorite track on SEXORCISM and that she made the song during a time "when [she] was completely, completely sober." She continued, "I was just trying to be the best version of myself, while simultaneously still being obsessed with fairies and fairytale creatures and still having promiscuous, crazy sex. So I made the song inspired by a sex-crazed fairy or elf, which is essentially what I am."
True to the song's title and her vision, Candy gives us fairytale fantasy in the visuals. The music video features Candy and friends frolicking as freaky, cute and mystical nymphs in the forest. Everything starts out deceptively soft with Candy perched in nature and cuddling a chihuahua, just like how the song starts with a bubblegum pop melody and the lyrics, "When I was a little girl/ All I needed was love."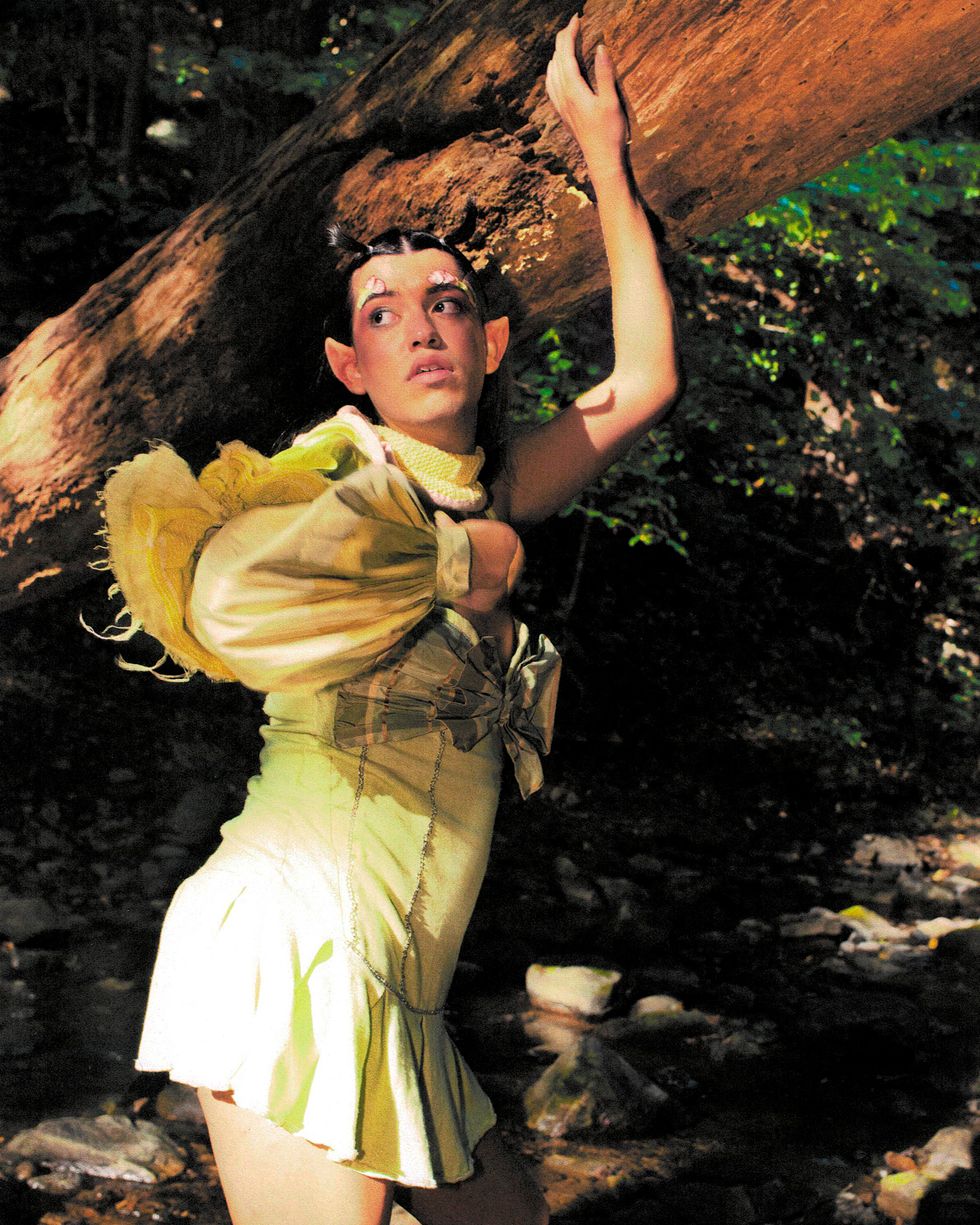 But Candy adds an edge immediately when the opening chorus is over. She raps over a trap beat, "Girls, they call me lil' quim fort/ Tongue so good, I'm sinful/ You could have my info, 1-800-NYMPHO." The nymphs too have an unconventional sort of beauty, with hair twisted to resemble devil horns and flower petals replacing eyebrows.
Candy said the duality of innocence and hyper-sexuality in the song's lyrics, sound and visuals is intentional. "This song combines two sides of my personality: the whimsical, innocent little girl and the confident, hyper-sexualized woman," she told Billboard.
"Nymph" and SEXORCISM are all part of Candy's ongoing war against shame, as she told PAPER earlier this year. She ultimately wants to "rip the taboo from everything that's fucking taboo."
Stream Brooke Candy's SEXORCISM, below.
Photography: Cameron Tidball-Sciullo