Brooke Candy is, perhaps above all else, a shapeshifter, an icon of the queer music world capable of filling just about any shoes. Her hands touch so many industries it's difficult to keep track of her, at times — tattooing, fashion and art are just the opening bullet points on her resume.
Since releasing her debut album Sexorcism in 2019, Candy has spent much of her time working on visual art and tattooing, but her return to music is very much here. "Flip Phone," the first single from her new project — which has the working title Freaky Princess — was released last September along with a music video produced by PAPER in collaboration with Gentle Monster. "Yoga," a collaboration with Croatian DJ Only Fire, was released in October.
Now, Candy returns with "Juicy Fruit" and an accompanying music video. The single was co-written with Jesse Saint John, Nick Weiss and Cecile Believe; Candy co-produced the track alongside Weiss and Believe as well.
"'Juicy Fruit' is like me going into a time capsule and exploring a time with fantasy, glamor and camp," Candy says of the video. "I wanted to embody the light-hearted glamor and sexiness of the '80s video vixen. My looks in this video are inspired by Cher, Pete Burns, milk maiden porn stars and Robert Palmer. The song is a nod to the early 2000s electro/rock. Very Peaches, one of my favorite musicians and artists. At the end of the day, all I want is to create something that makes you laugh and smile."
Below, check out the video for "Juicy Fruit" and PAPER exclusive behind-the-scenes photos from the video shoot.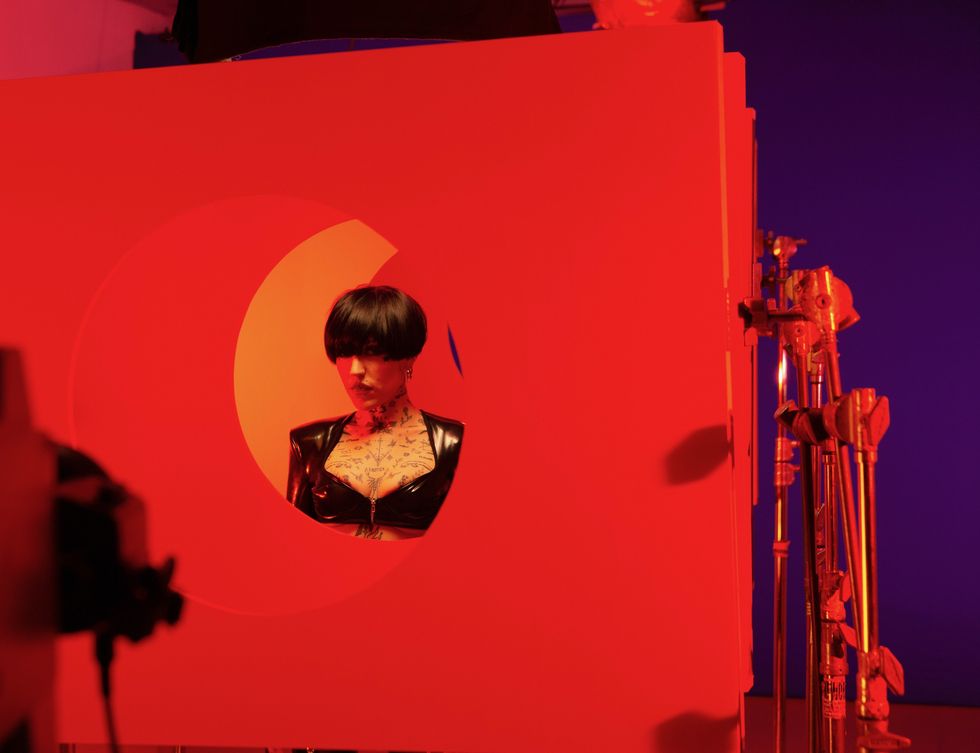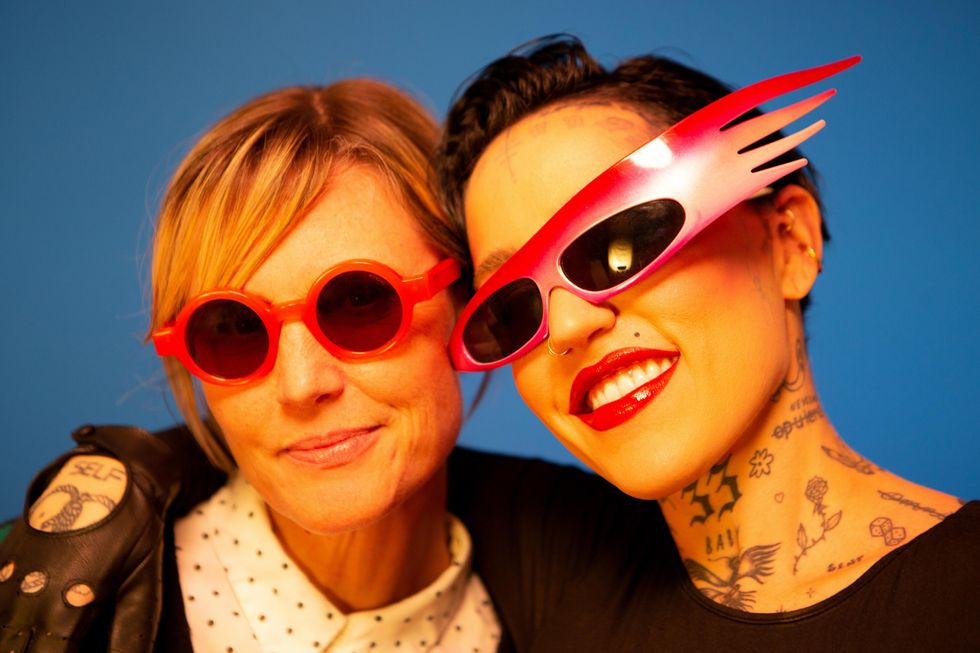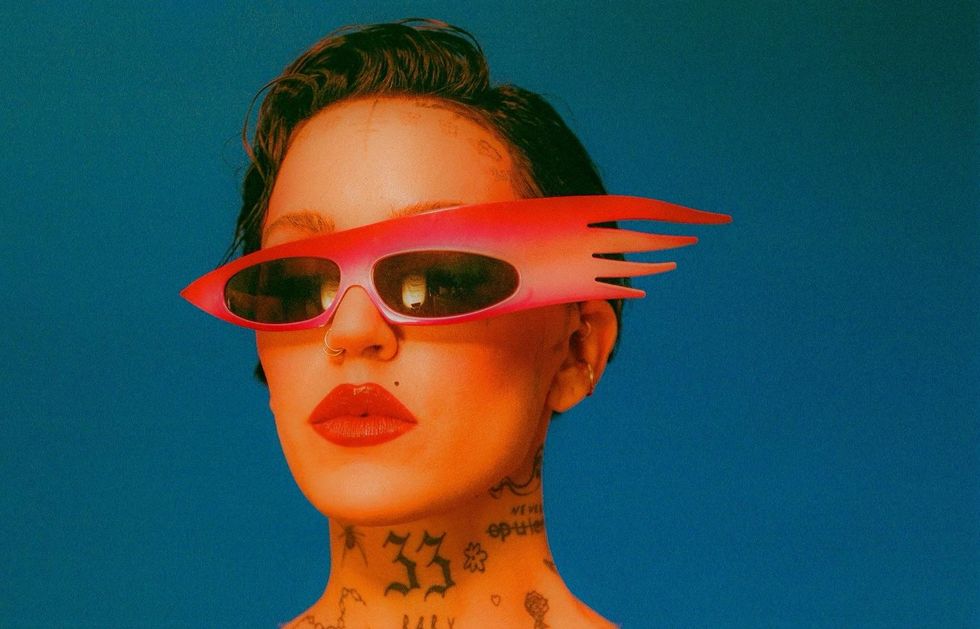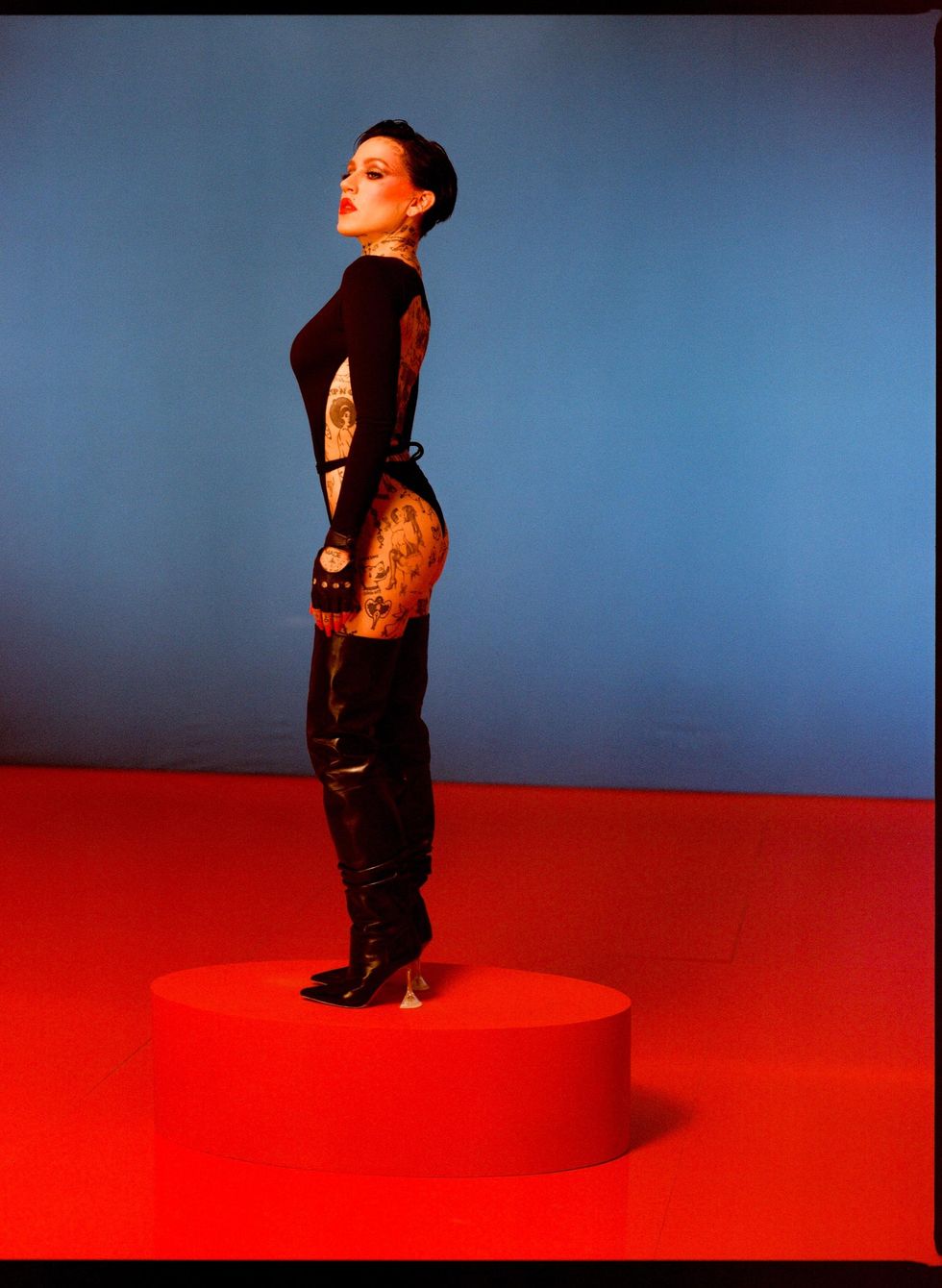 Photography: Simone Niamani
Styling: Brooke Candy (in custom Seth Pratt)
Hair: Gregory Russel
Makeup: Anthony Nguyen
Clothing: Custom Seth Pratt