In a twist on their Buzzsaw collection, jewelry and accessories brand BOND Hardware, has launched their latest lookbook, featuring an update on the classic model. The classic, by the way, is a series of metallic buzzsaw-shaped bangles with a high-polish finish, for a look that combines quintessential downtown New York cool with just the right amount of don't-fuck-with-me severity.
Introducing the Buzzsaw Prototype collection, a savvy reinvention of the original that was crafted through a winning combination of ingenuity and science. The 3D-printed resin used for the line, for you science junkies out there, is a heat-resistant material that can within up to 176°F heat exposure. Then, the next step in the process involves the resin being deposited into molten plastic, heated by a UV lamp. Then, the product is cooled in an oil ultrasonic bath, and water bath before it is hand-polished to completion.
Related | Alexis Jae and Her Mom Love These Edgy Accessories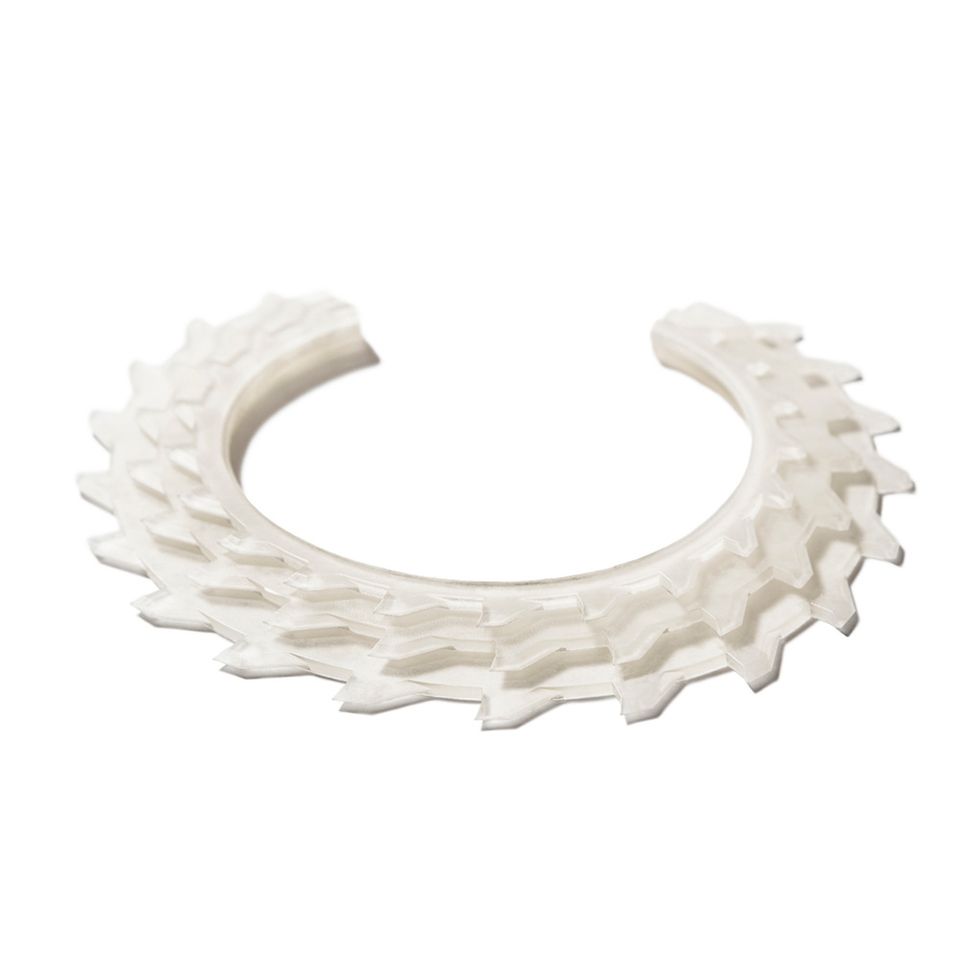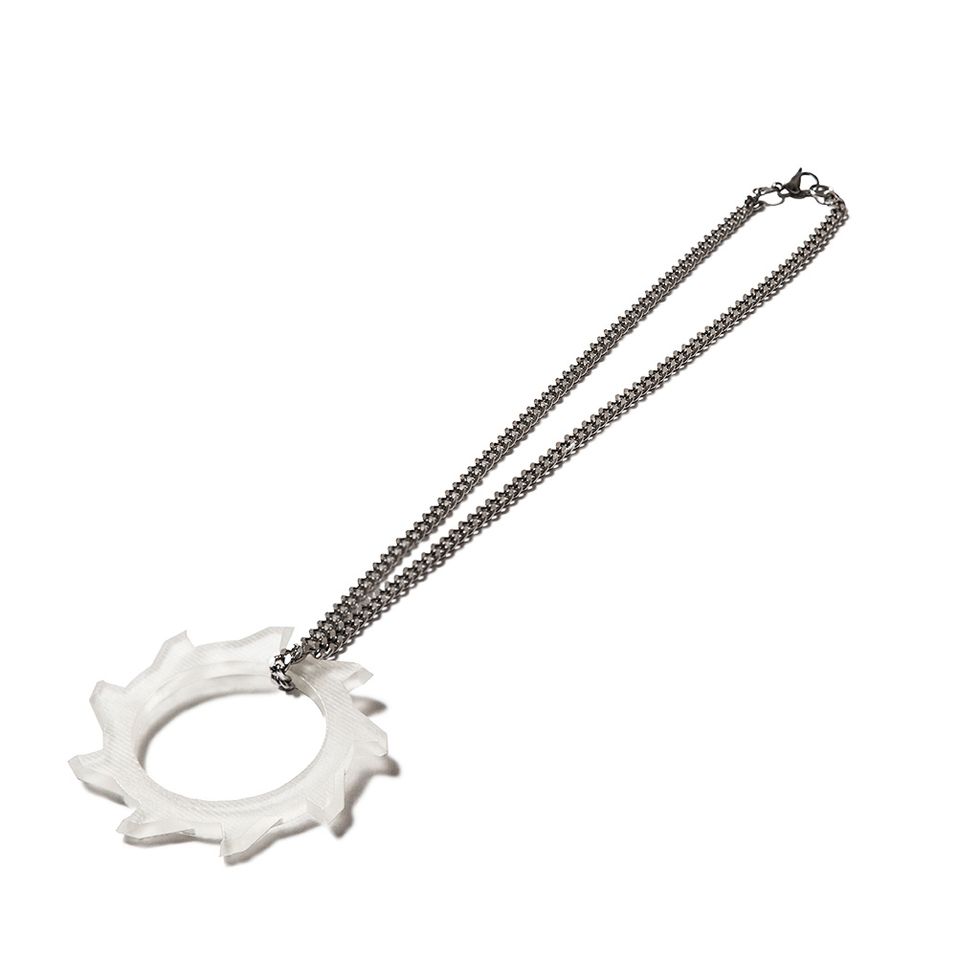 The final product is a look that is semi-translucent with a matte finish, and is considerably lighter in overall aesthetic than the original Buzzsaw collection. Model, artist, and DJ Gia Garison stars as the perfect choice for the new campaign, adding a touch of ultra-chic gothic punk glamour and looking flawless in a cream slip and minimal make-up, in case you need outfit inspiration.
Below, peruse an exclusive first look at Garison rocking the collection, shot in-house at BOND Studios. The Buzzsaw Protoype collection features chokers, pendants, bangles, cuffs, and rings ranging in size and, considering all that goes into making these one-of-a-kind pieces, very reasonably priced from $30 to $120. Visit the Buzzsaw Prototype website here for more info.
Creative Direction & Styling: Dana Hurwitz
Photography: Mariah Pershadsingh
Model: Gia Garison
Make-up: Mao Uga