Get ready to empty out your wallets: Beyoncé's spring 2018 merch collection has landed and you're going to want everything. In her new gear, Yoncé pays homage to Nefertiti, the ancient Egyptian queen who lived in 1300 B.C. She wears a bejeweled headpiece reminiscent of Nefertiti's famous flared crown, and works her most royal poses. The collection includes short-sleeved shirts, crop tops, and a black hooded sweatshirt, with prices ranging from $35 for a t-shirt to $60 for the hoodie. The white crop top features an image of Queen Bey in full color, while the other tops are emblazoned with black and white contact sheet images.
Nefertiti, of course, was the wife of Pharaoh Akhenaten. Egyptian art depicted her as possessing goddess-level fertility and beauty; her full name means "a beautiful woman has come." But this queen wasn't just a lovely face: she's also depicted riding chariots and ruling alongside her Pharaoh husband. She eventually gave birth to Tutankhamen, who would eventually become the next Pharoah of Egypt. The famous bust of Nefertiti was discovered in 1913, and today can be seen at Berlin's Neues Museum. But despite her royal status and popularity, Nefertiti's burial tomb has never been discovered.
There is only one woman living today who could hold a candle to Nefertiti's grandeur, and obviously it Beyoncé. Are we so obsessed? Yes. Are we buying up the entire collection, even though rent is due on the 1st? Duh. Peep the collection. below.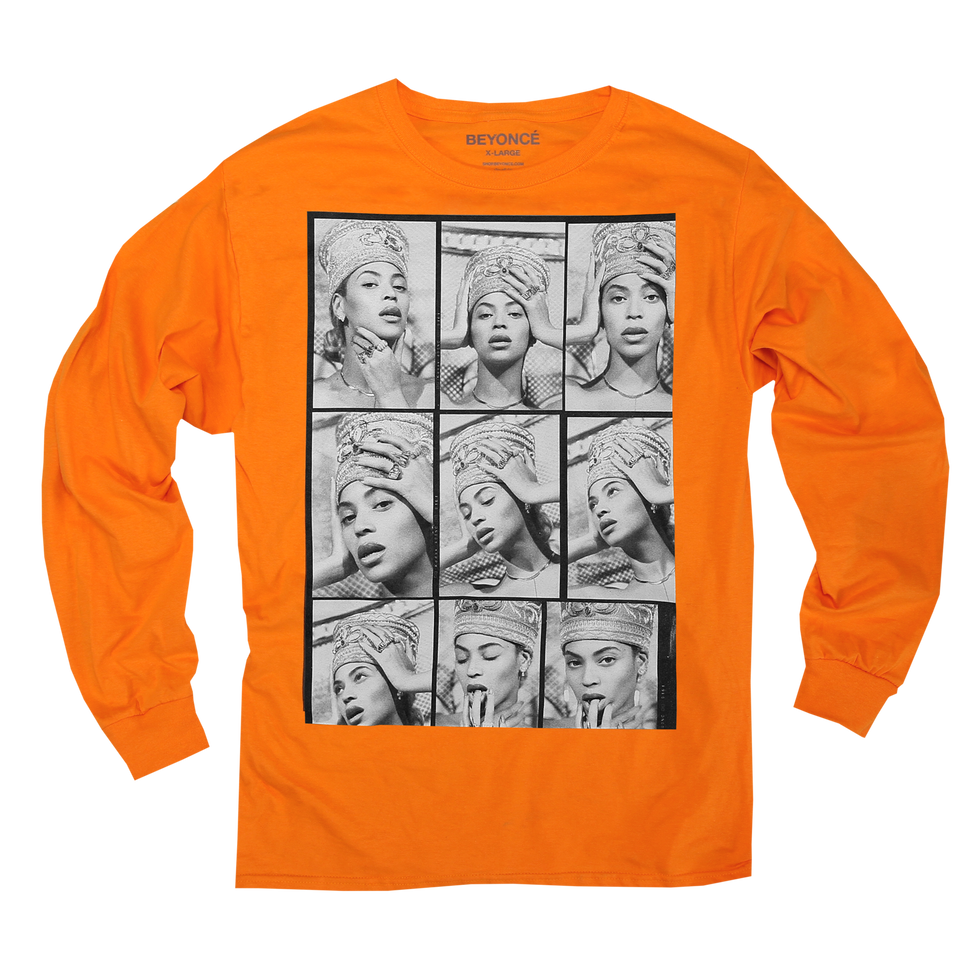 Orange longsleeve, $45.
Photo: shop.beyonce.com.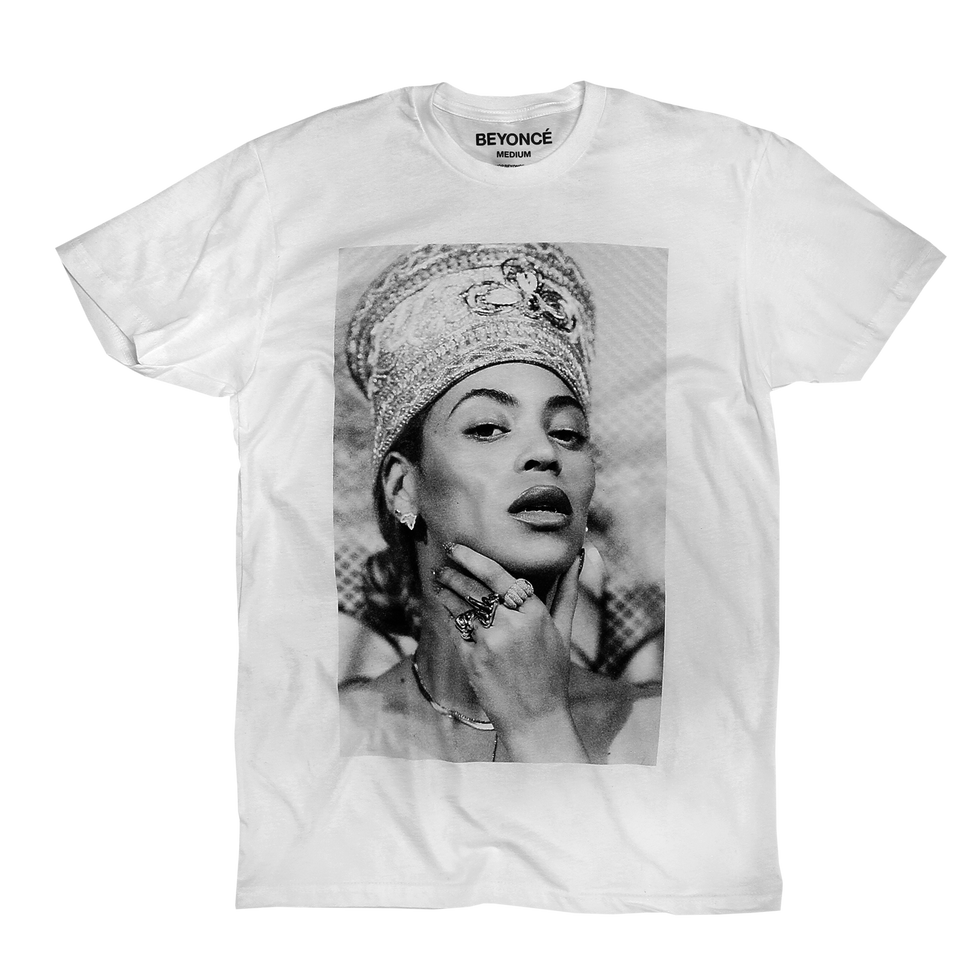 White t-shirt, $35.
Photo: shop.beyonce.com.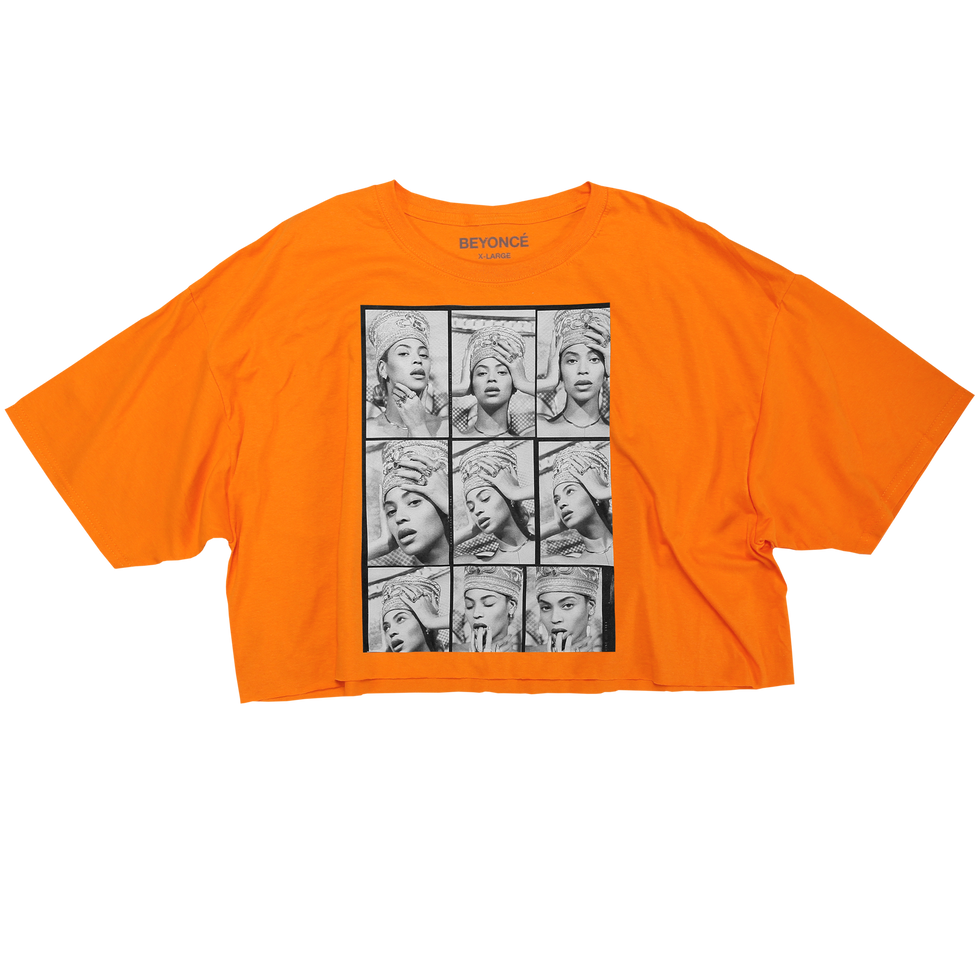 Orange crop tee, $40.
Photo: shop.beyonce.com.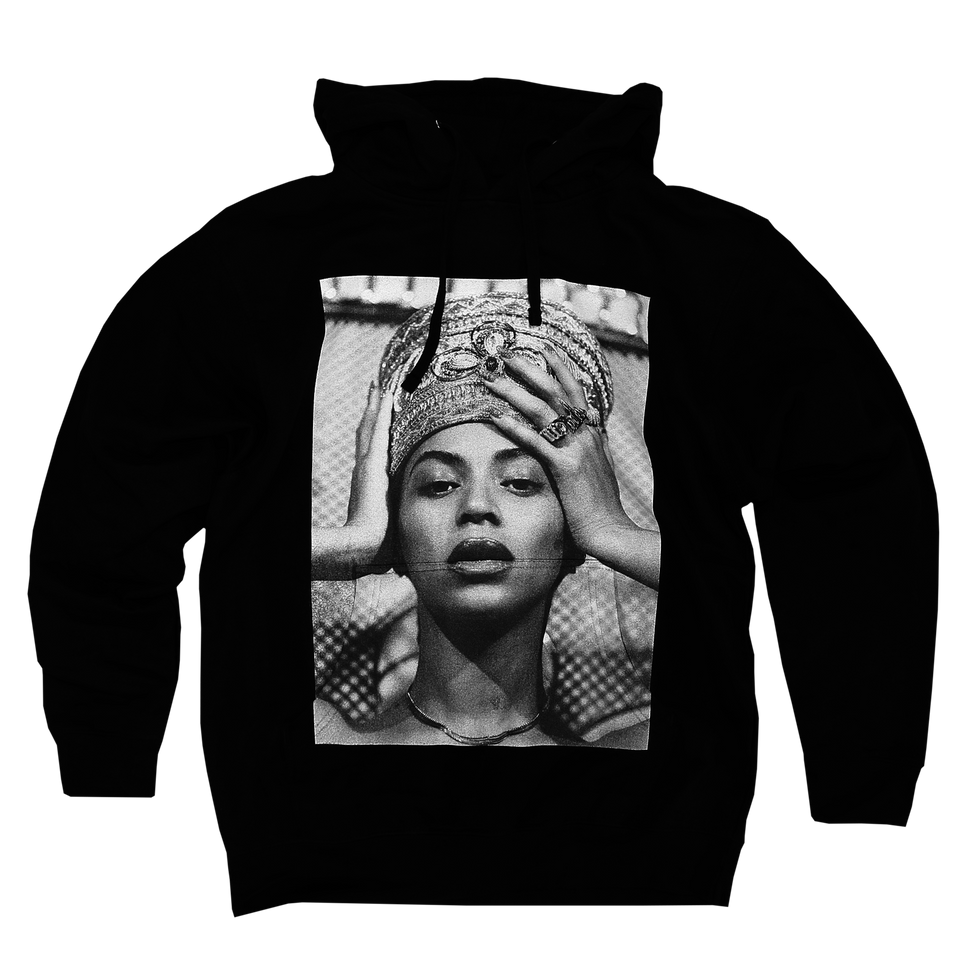 Black hooded sweatshirt, $60.
Photo: shop.beyonce.com.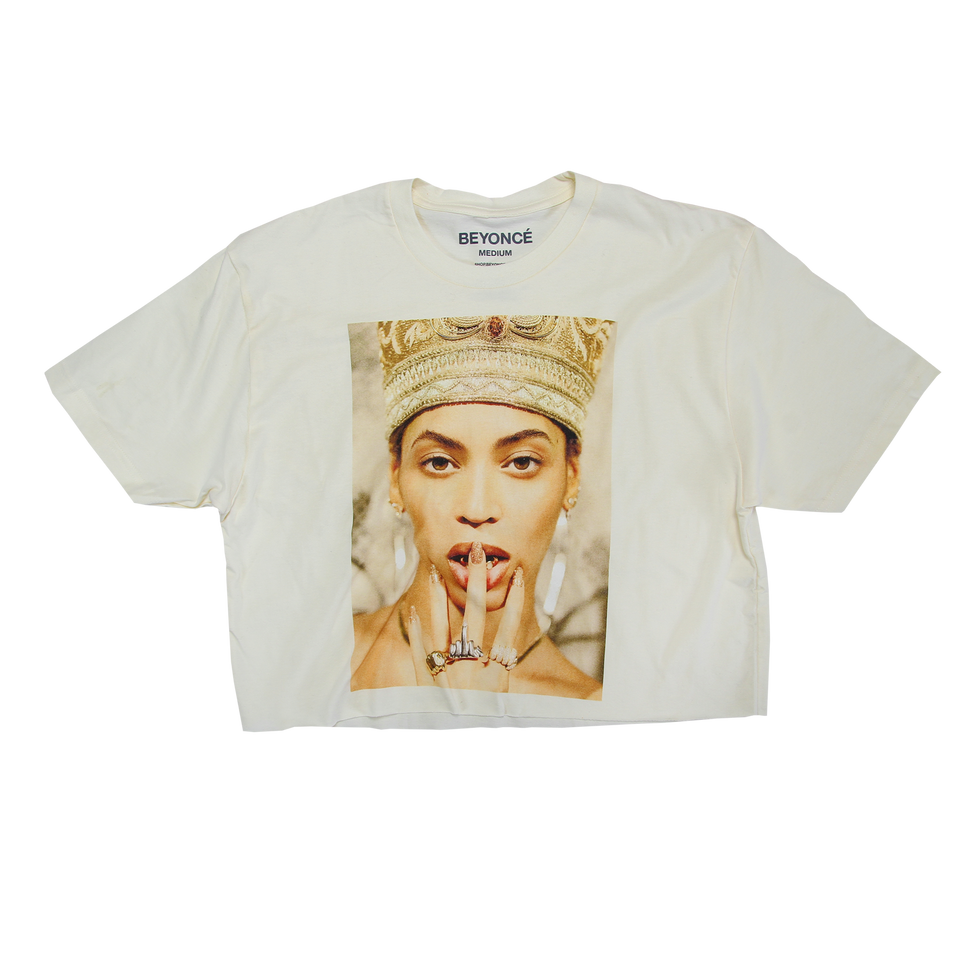 White cropped tee, $40.
Photo: shop.beyonce.com.