Ayla D'Lyla knows what men want and the lengths they'll go to get it. She also understands how they view women in their pursuits for pleasure, reducing everyone to one cruel stereotype that's amplified on her new single, "Money," out now. "You're so insecure and that's why we know we'll always get more," the born and raised Manhattan singer teases, positioning herself as a sugar baby in control that demands mommy's pearls. "Money, I just want your money..."
As her first official single of 2022, "Money" ushers in a cinematic chapter of "feminine pain and glamour," according to D'Lyla, who delivers the track's lyrics with intentional boredom. "This song is exactly what you'd think it's about. Many of the women in my life, including myself, seem to constantly feel emotionally unfulfilled by their relationships with men. Quite frankly, we just want your money."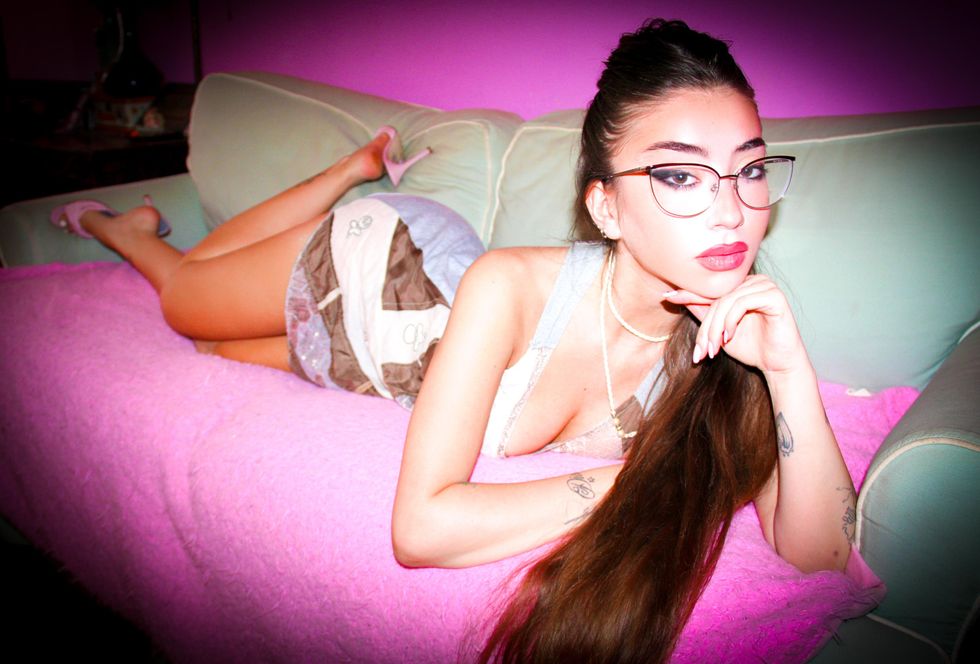 Emotionless yet powerful, D'Lyla's "Money" music video embodies all these themes "in a poetic way," she says. "In the video, we see a glammed up pop star singing to an empty audience," inside a wooden chapel with backup girls in '60s bouffant wigs and vampy lingerie. "Singing to an empty audience is a metaphor for the money and fame," with showers of cash offering a more literal display of those ideas.
This is the follow-up to last fall's "Burning Perception," as D'Lyla continues to build momentum in New York's underground alt-pop community (She previously collaborated with PAPER favorite Miss Madeline on the saccharine, synth-pop highlight, "Life Could Be Sweet"). Growing up with German and Palestinian roots, she's been a studied pupil of German pop music and pulls inspiration from legends like Nancy Sinatra, whose impact can be heard all over "Money."
Watch the PAPER premiere of "Money" by Ayla D'Lyla and take in its indie sleaze single art, which adds even more depth to "Money" with her micro-mini, Playboy bunny tattoo and bloody coke nose.
Photos courtesy of Malina Weissman
Sign Up For The Morning PAPER