Since Alexander Wang first emerged on the scene, his post-show afterparties have become a NYFW ritual. Standouts like his infamous gas station takeover and the Dunkin Donuts shrine at #WangFest produced some of the most memorable outings on the fashion calendar. So for his brand's 15th anniversary next year, the designer is naturally planning to pull out all the stops.
Although most details are being kept under wraps, Wang decided to skip his December runway show in order to focus all of his company's resources on celebrating its upcoming 15th anniversary. "It was really thinking about: How can we dedicate and really focus our resources where we felt it was necessary?" Wang told Vogue. "For us that was the 15th anniversary. A show in December felt like it maybe wasn't the best place to put our focus.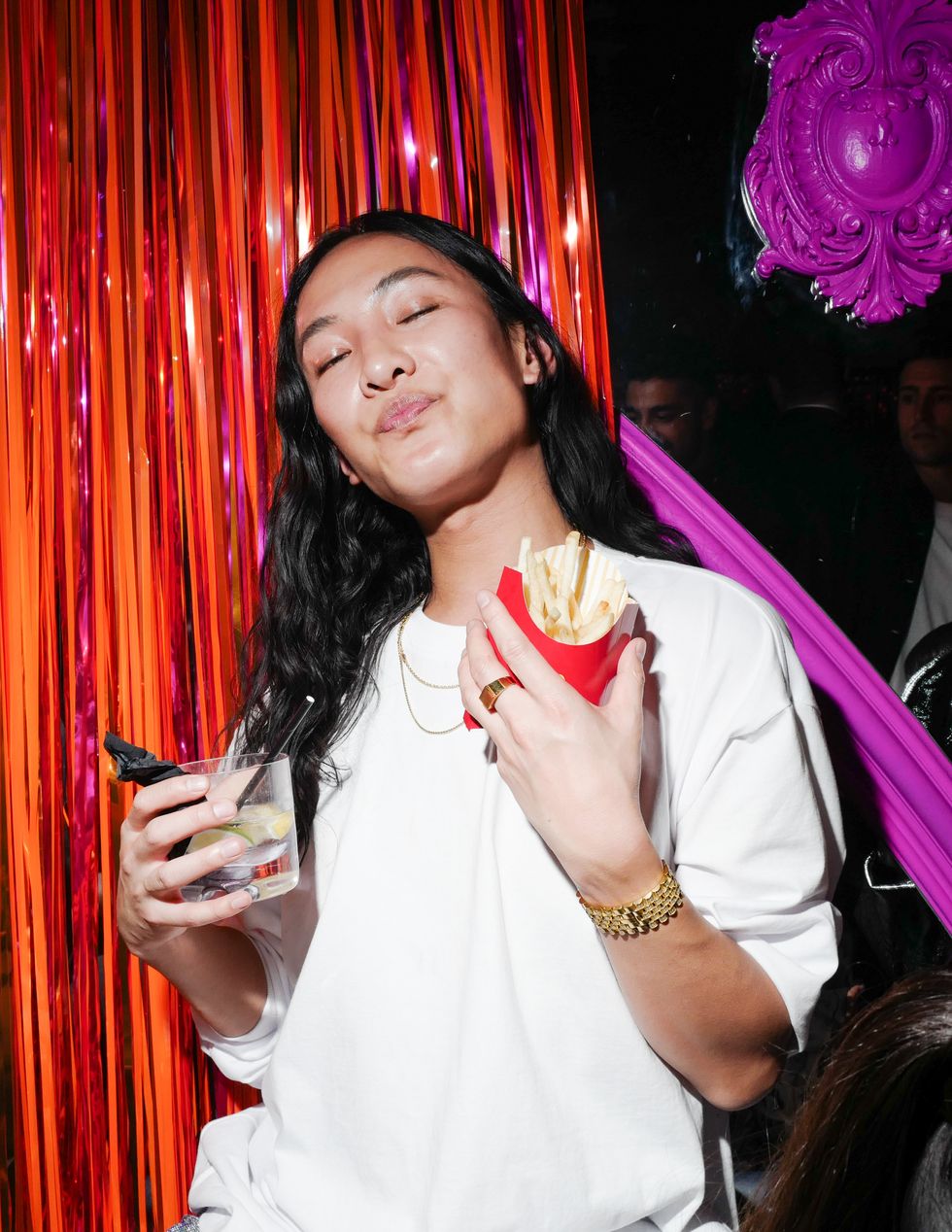 Wang has not shown on the traditional fashion week schedule since 2017, when he switched to a June-December format. The decision was made in part to generate more attention with less competition while aligning more closely with retailer's buying seasons on the pre-collection schedule, where the majority of orders are placed. And for his 2020 extravaganza, he plans to go even bigger.
"When we look at some of our most memorable shows, I think the things that we remember and the things that resonate with our audience have always been about more than just the clothes: It's the entire experience," he said. "It was the story, it was the location, it was the concept. It was always more than just a fashion show. We want to be able to look at this from a different point of view that will allow us to be a little more experimental. That's really where the intention to do something bigger next year came from."