For 18-year old indie-pop artist Aidan Alexander, it's all about poetry. Growing up in the suburbs of Idaho, Alexander often spent his nights journaling, carefully crafting sentences out of mismatched syllables and vowels. He's the first to admit that he's almost always "had too many ideas in his head." He recounts, "My first memory as a kid was filling these flimsy and stabled paper books with my words and ideas. I've just always had so much to express inside of me."
Now based in Los Angeles, with a rising music career and a Golden Globe-nominated film under his belt (he starred alongside Bill Paxton in 2013's Red Wing), Alexander is transitioning his childhood hobby into a more serious craft. "I kind of wish more people knew this about me," he says over-the-phone from the confines of what he describes as his "more adult" bedroom in California. "I'm super creative and emotional, and all my art is really all about my writing. I'm a poet at the heart of it, and the rest sort of comes after."
This passion for storytelling is evident through his forthcoming EP, which features newly released singles "I Don't Love You" and "Yours." His soft beats, packaged by dreamy visuals, are grounded by poignant lyrics. Alexander introduces himself by saying that he just recently turned 18 — a legal adult — then interjects that he still often thinks about his youth. Listening to the artist vividly describe the vast Idaho landscape which inspired him throughout his upbringing, it becomes clear that these nostalgic stories are integral to who he is as an artist today.
What was your life like growing up, and how has it influenced your art today?
I'm originally from the suburbs in Idaho, where my life looked and felt very different than it does today. I lived there until I moved to Los Angeles at the age of 15. I had a lonely childhood in the suburbs, filled with so much alone time. My journal today is still filled with all the feelings that came along with growing up there. It wasn't really until I moved to Los Angeles that I started to see how important my writing was to my own becoming. My love for words has strengthened as I've grown into myself. I really have so much to say to the world, and I'm excited that my art can be a vehicle for me to communicate all of my many thoughts.
What is your creative process like?

Everything about my creative process comes from me. I write and write and write until it starts to turn into something. I'm very visual, so when I make anything I think about it as a visceral experience. Whether it's acting, songwriting, or even producing content, it all comes back to my ability to articulate my feelings in words. I love exploring myself and experimenting with styles, and I think that's pretty clear in everything I create. All of my art is colorful, expressive, and super lyrically driven.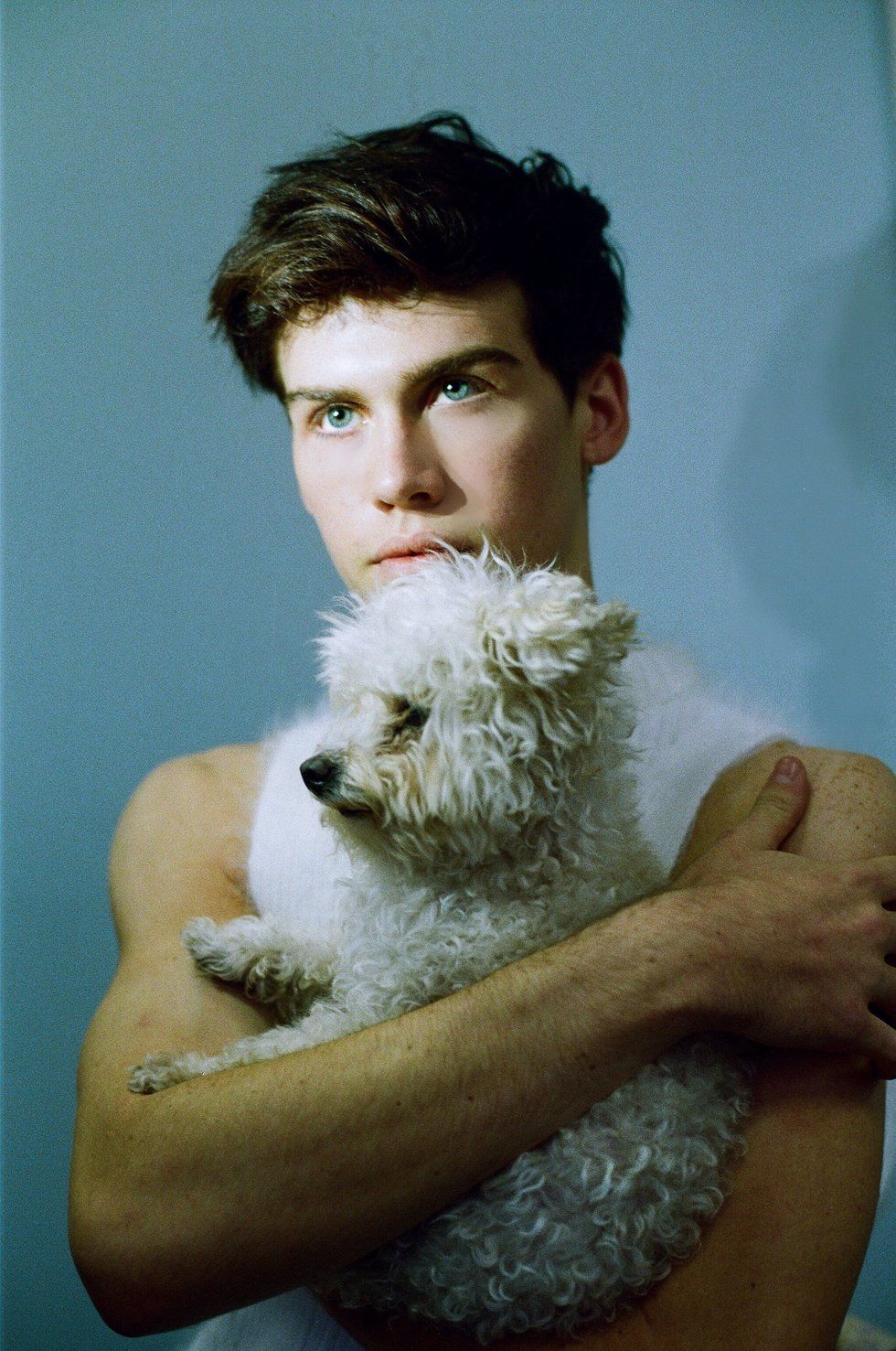 Tell me about some of the exciting projects you're working on!

I like to describe my new EP as youthful, but edgy. It's super dreamy, and takes you through the narrative of my becoming. It's not always super cheerful, but there is something child-like about the noise I create. This EP specifically is about me turning 18 in Los Angeles, while not quite letting go of my upbringing in Idaho. It's so surreal that it's finally coming out. I've spent the past year pouring myself into it, and I'm finally getting to share it with the world. I'm really excited about it, and all the shows and tours that are to come, as well.
"I don't really know what I'm doing, but I'm just going for it."
Who are your biggest inspirations?
Someone recently sent me this quote that was like, "Everything has already been done and said, but people don't listen so we say it again," and I think about this quote almost every day now. It takes the pressure off of me to feel like I have to create something new all the time, and instead sheds light on the idea that there is so much already out in the world to absorb. There is so much beautiful art that has already happened, and so much to learn from the past. Never forget that. Right now, my biggest inspirations are Stevie Nicks, Sylvia Plath, and Lorde. They're really special to me, and I feel so lucky every day to have the opportunity to learn from them.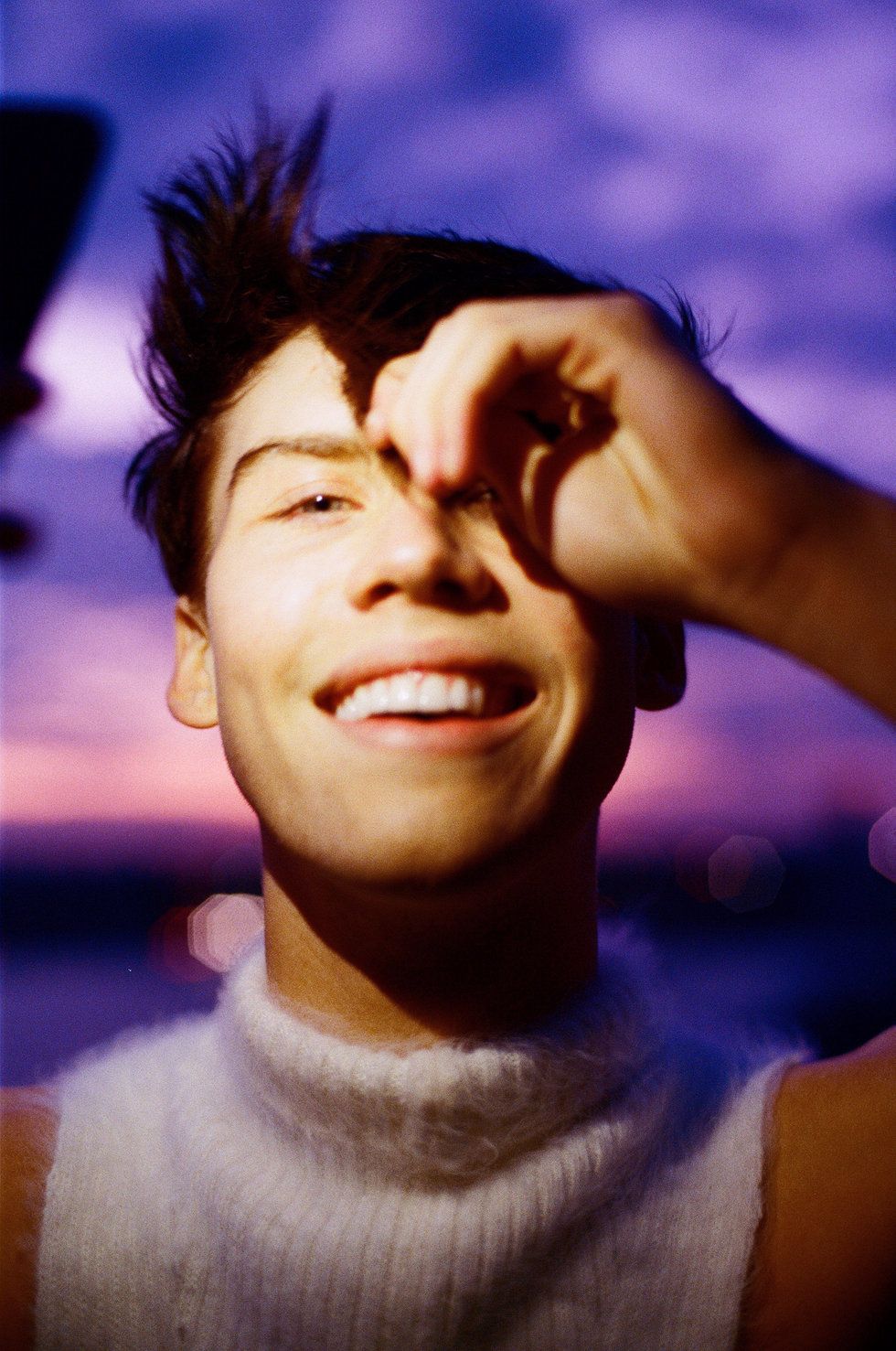 What will your future look like?

To be honest, I don't really know what I'm doing, but I'm just going for it. I hope that if nothing else this EP is about not holding back, and being yourself even when you're afraid. I at least right now, aim to find comfort in the uncomfortable. and I've challenged myself so much this year and I'm really proud of that. I think if there is anything I've learned as an artist, it's that the best art is made when you're most vulnerable. So that's what I'm doing. I'm going to keep writing and creating and see where it takes me. I hope my art right now is a glimpse into my process of becoming.
Photography: Jasper Soloff
Photo Assistant: Emilie Fong
Styling: Alexandra Dorschner
Fashion: Daniel Cloke