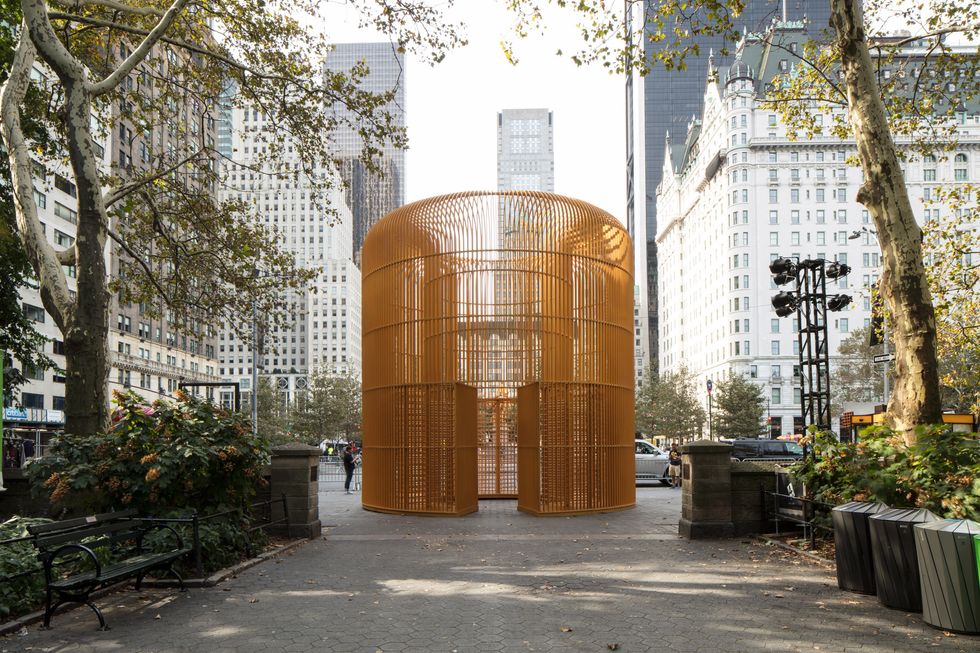 Photo by Jason Wyche via Public Art Fund
Ai Weiwei's city-wide exhibition, "Good Fences Make Good Neighbors," is on view from October 12 to February 11, 2018, in over 300 NYC locations. This is the acclaimed artist's multi-media response to the global migration crisis — via everything from site-specific works (Washington Square Arch and the Unisphere in Flushing, Queens) to bus shelter interventions and banners on hundreds of lampposts. It is his largest public art exhibition, and also marks the 40th anniversary of New York's Public Art Fund.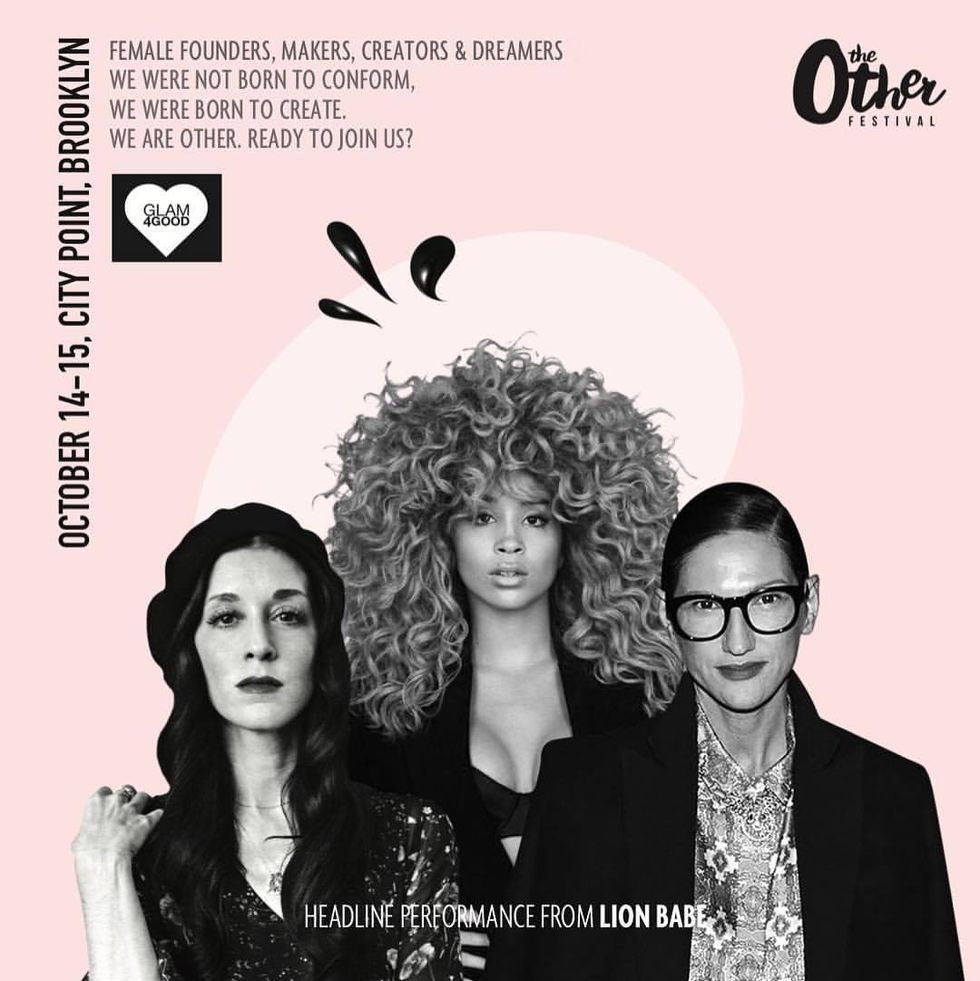 via Glam4Good
The second annual Other Festival is coming to downtown Brooklyn's City Point (445 Albee Square) on Saturday and Sunday, October 14 and 15. The all-female lineup of speakers and panels includes over 70 "makers, creators, doers and dreamers" like Sarah Sophie Flicker, Jenna Lyons, Marilyn Minter, Bethann Hardison and Samantha Ronson — plus there's evening performances by DJs and bands including Lion Babe. Also look for a hand-picked selection of shops/makers like K/ller Collection, Violets + Vinyl, Glam4Good and Sanaia Applesauce who'll be selling their work. Tickets are HERE. (http://www.theotherfestival.co/)
Check out 10 works by 10 artists at "Landing," an exhibition on the fifth floor of a former Catholic convent in Hell's Kitchen at 419 West 33rd Street — with each work on view alone in a former bedroom. The opening is Thursday, October 12, 7 to 10 p.m., and the artists are: Kate Gilmore, Willie Stewart, Andrew Jilka, Delano Dunn, Sophie Parker, Avner Chaim, Lili Jamail, Clayton Skidmore, Naudline Pierre and Nick Doyle. Up until October 21.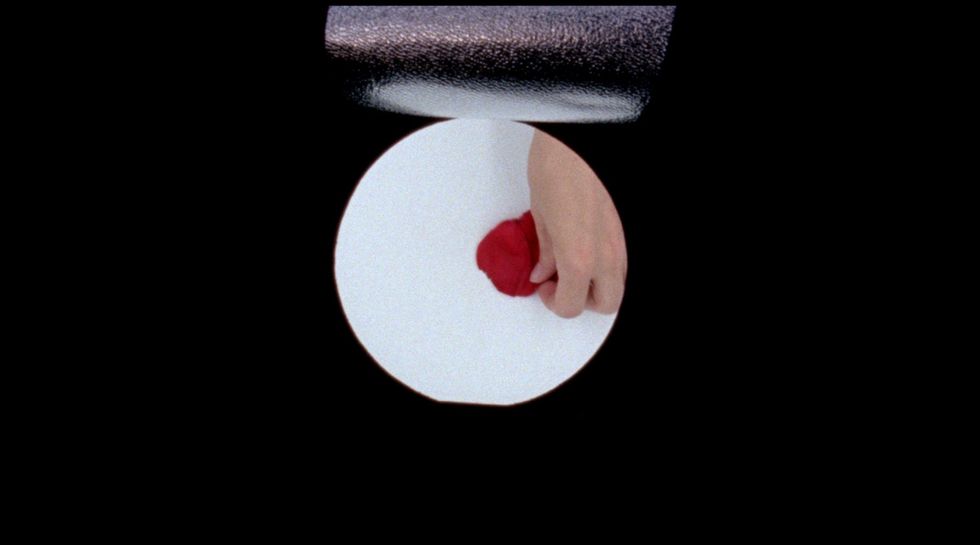 Sarah Meyohas via Red Bull Arts
Red Bull Arts New York (220 West 18th Street) opens a two-floor exhibition and virtual-reality experience by the New York-based artist Sarah Meyohas on October 12. "Cloud of Petals" features a mosaic of 3,289 "preserved" rose petals — along with film, sculpture, photography and "artificial intelligence." The artist will lead a tour of the show on Saturday, November 11, 2 p.m. RSVP to redbullartsny@us.redbull.com. On view to December 10.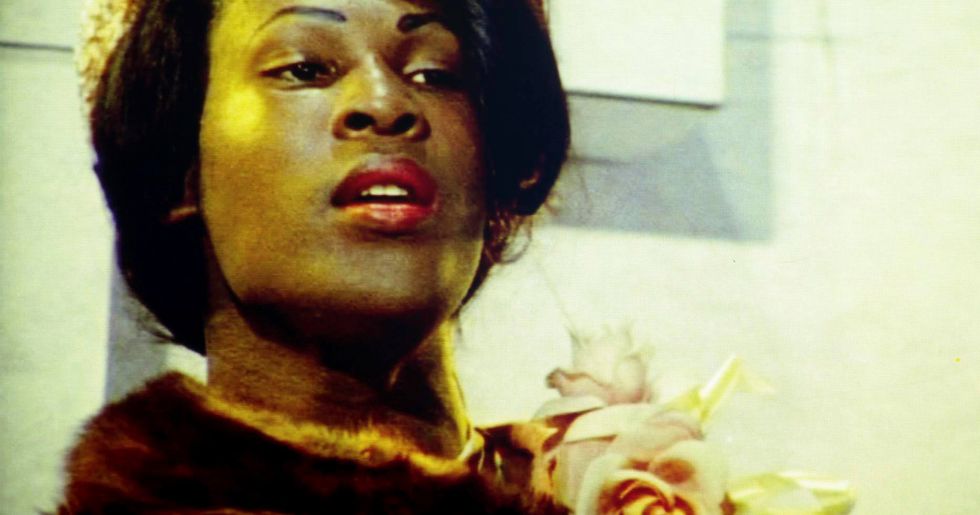 via TC Facebook
Triple Canopy (264 Canal Street, 3W) hosts a screening of the Cockettes 1971 film "Tricia's Wedding" on October 12, 7 p.m. Following the screening, there's a talk with artist and writer Malik Gaines and MoMA curator of media and performance art Thomas J. Lax. The 33-minute color film directed by Milton Miron is a satire of the marriage of Richard Nixon's daughter to Edward Cox. It's FREE for TC members or a $7 suggested donation for others.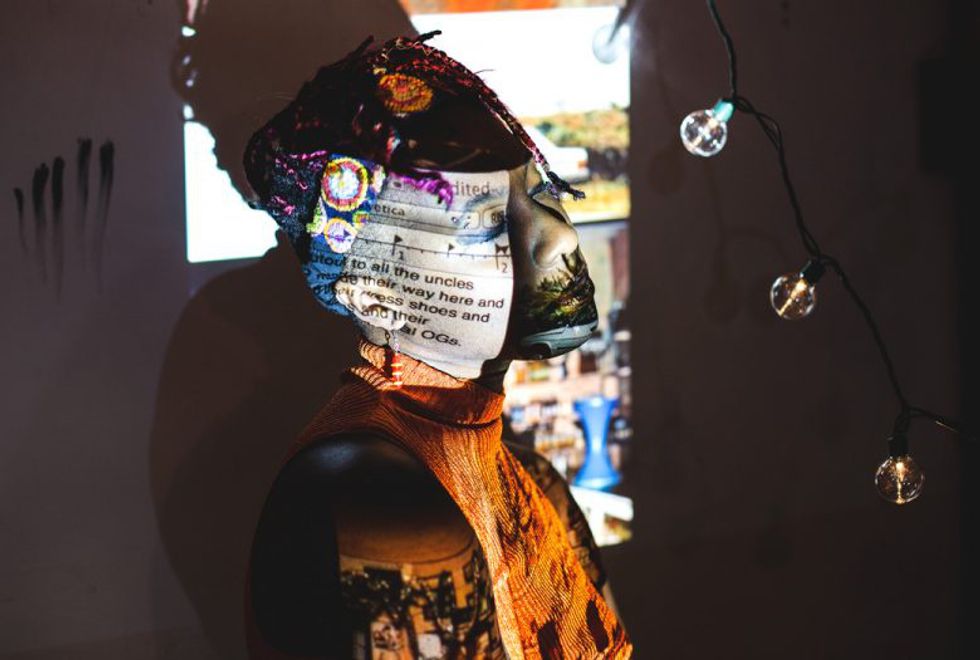 via Moving Sounds Festival
The annual "Moving Sounds" festival of electronic music and visual media is Sunday, October 15, 8 p.m., at Roulette (509 Atlantic Avenue, Brooklyn). This year's headliners are BR-Laser, a visual sound artist from Vienna; the art collective MSHR, featuring Birch Cooper and Brenna Murphy; and the Houston-born, Brooklyn-based artist YATTA. The event is sponsored by the Austrian Cultural Forum New York and is co-curated by Ars Electronica and Eyebeam. Tickets are HERE.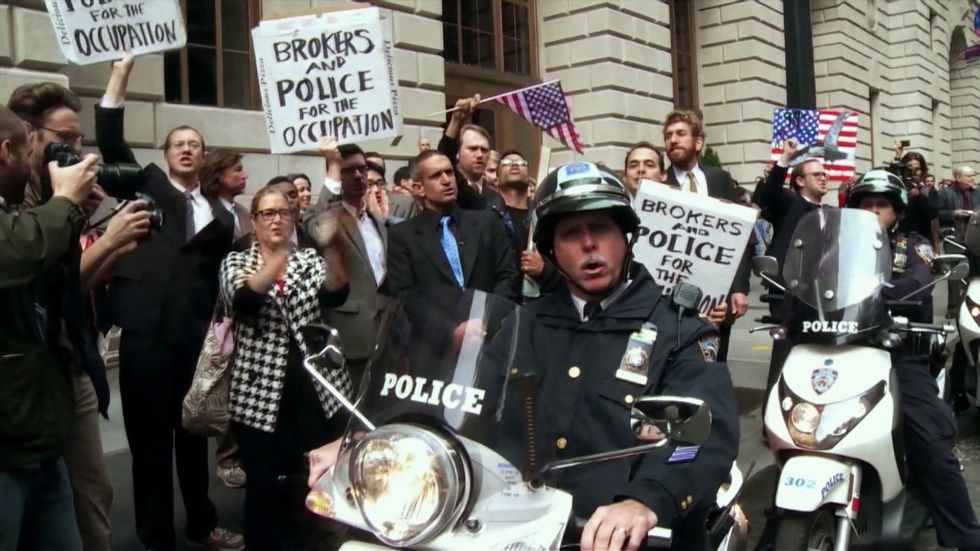 via Pioneer Works
Pioneer Works, Creative Time and the Yes Men host a nine-hour open forum called "WTF Do We Do Now?" on Sunday, October 15, 10 a.m. to 7 p.m. The day will focus on "urgent political topics" via town hall meetings, small-group dialogues and guest speakers including Francis Fox Piven, Avram Finkelstein and Molly Crabapple. Admission is FREE, but you need to register HERE.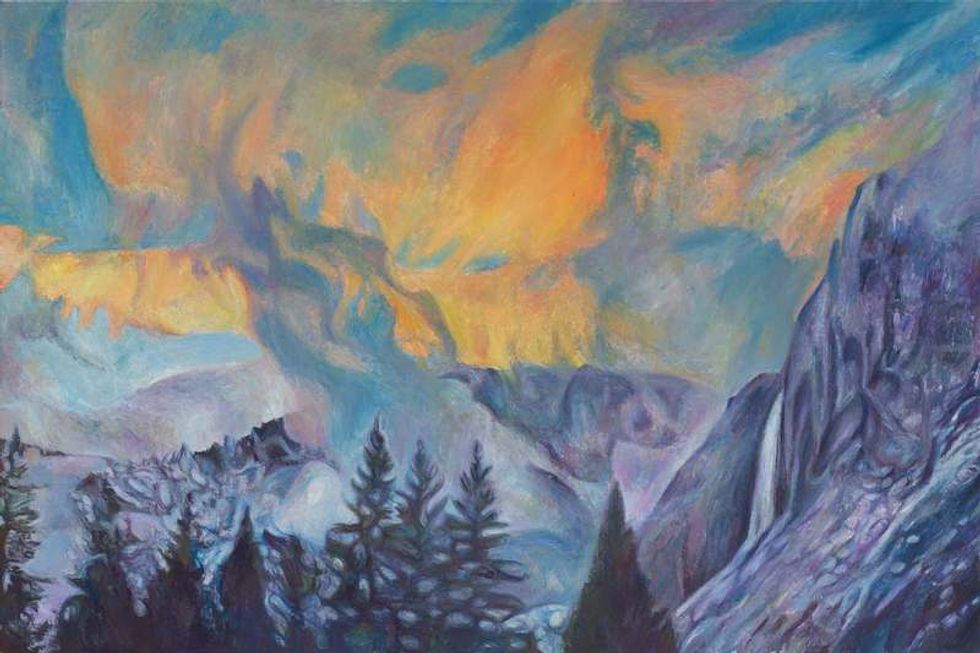 "Yosemite Sunset" by Keith Mayerson, 2017
Marlborough Contemporary (545 West 25th Street) opens their second solo show with California-based artist Keith Mayerson on Thursday, October 12, 6 to 8 p.m. The show's title, "My American Dream: Mystery Train (in loving memory of Daniel Tinker Knapp)" references the Junior Parker song and also honors the artist's late friend, Daniel Knapp. Knapp helped Mayerson move to California on a "photographic journey" that inspired the 16 new paintings in this exhibition. On view through November 11.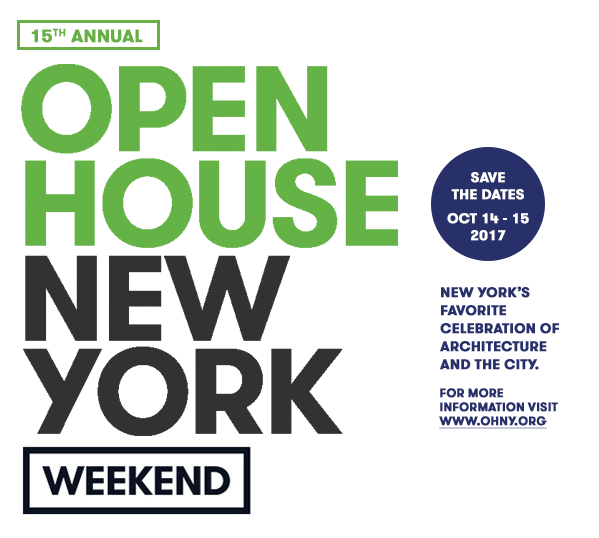 Over 70 artist studios will be open to the public in the Brooklyn Army Terminal (140 58th Street, Brooklyn) during Open House New York, Saturday and Sunday, October 14 and 15, noon to 5 p.m. daily. These are spaces provided by the non-profit org ChaShaMa to give artists "affordable space to create."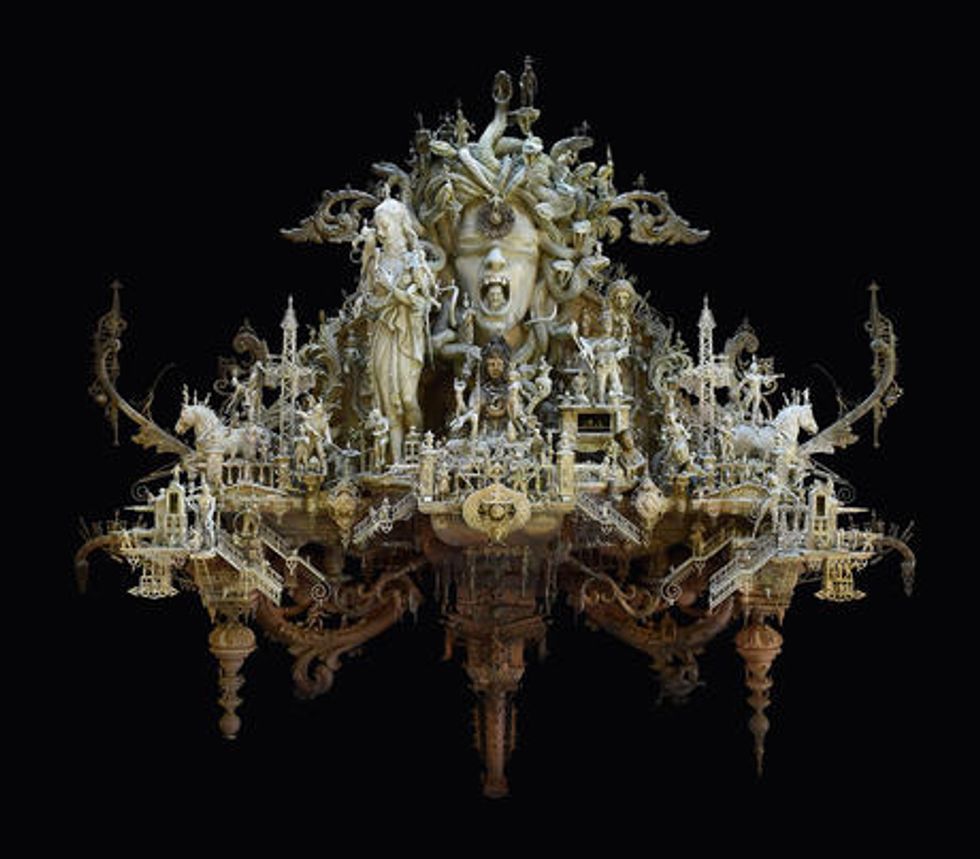 Victory of Perseus by Kris Kuksi, 2017. Via Joshua Liner Gallery
Kansas-based artist Kris Kuksi's new exhibition, "Hallucinatory Enhancements," opens on October 12, 6 to 8 p.m., at Joshua Liner Gallery (540 West 28th Street) and is up until November 11. The title refers to the way we perceive the work, which Kuski equates to a "hallucinatory journey." The show coincides with the release of a 192-page monograph, "Conquest," published by Rizzoli.
ONGOING and worth checking out:
Robert Longo's largest public artwork, "American Bridge Project," is on view now in the Hunter College sky bridges that cross Lexington Avenue at 68th Street. The third floor image is a portrayal of the hand-written First Amendment and the seventh floor is a cropped image of the American flag. You can see them from the street (or inside the bridges) through December 1.
Tibor de Nagy Gallery (15 Rivington Street) has a big, Larry Rivers survey called "(RE)APPROPRIATIONS)" covering five decades of the artist's work up through October 29. The gallery moved from uptown to Rivington Street in June.
This month's Midnight Moment on the electronic Billboards in Times Square is "Voir la mer" by French artist Sophie Calle. The work is a video portrait of five landbound individual's reaction to seeing the sea for the first time. On view daily from 11:57 p.m. to midnight.
Splash image by Jason Wyche via Public Art Fund