Hungarian-born actress and socialite Zsa Zsa Gabor, who died in 2016 at the age of 99, was known for her glamorous lifestyle, over-the-top antics, witty quips ("Diamonds are a girl's best friend and dogs are a man's best friend — now you know which sex has more sense"), expensive tastes and many (nine) husbands. Now, you can own a piece of her iconic life through the purchase of over 400 items from her estate stale. The lots — 425 in total, to be exact — will be auctioned off on April 14 at her historic Bel Air, California home, which was once owned by Elvis Presley and designed by Howard Hughes (online bids are also being taken).
Gabor's designer clothes, costume jewelry, 18th and 19th century French furniture, decorative arts, personal doodles and mementos, fine arts and silver will all be on sale.
Below, the top five items from Gabor's auction you should definitely consider bidding on:
1. "Accidentally" pull out your iconic Zsa Zsa driver's license when you get carded at the club next time (note: this was the license she was not carrying when she famously slapped a police officer).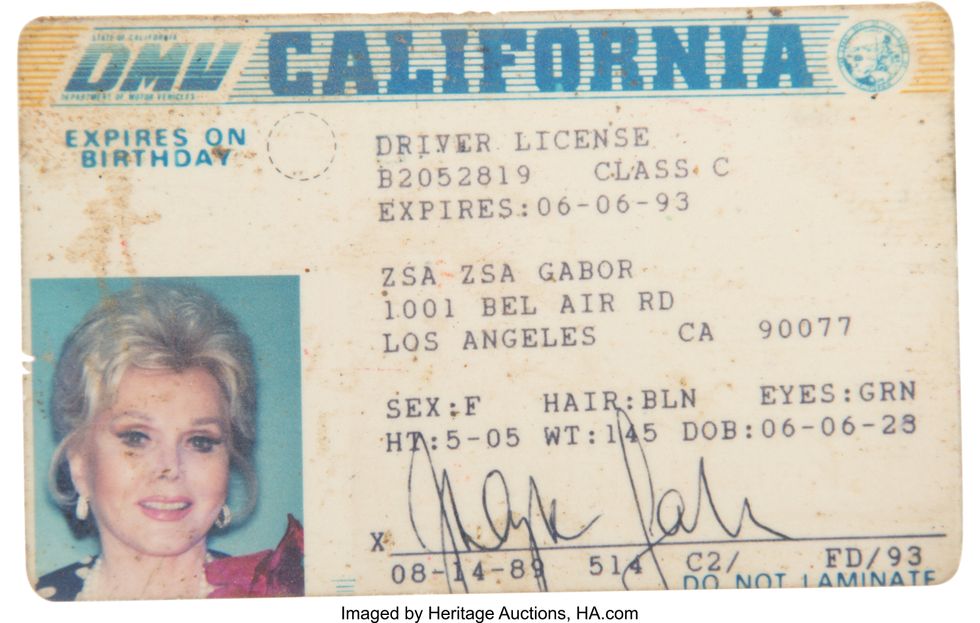 2. No one can sleep on you if you have this very Louis V-vibes, wood-carved, four poster canopy bed that Gabor shared with husbands six through nine.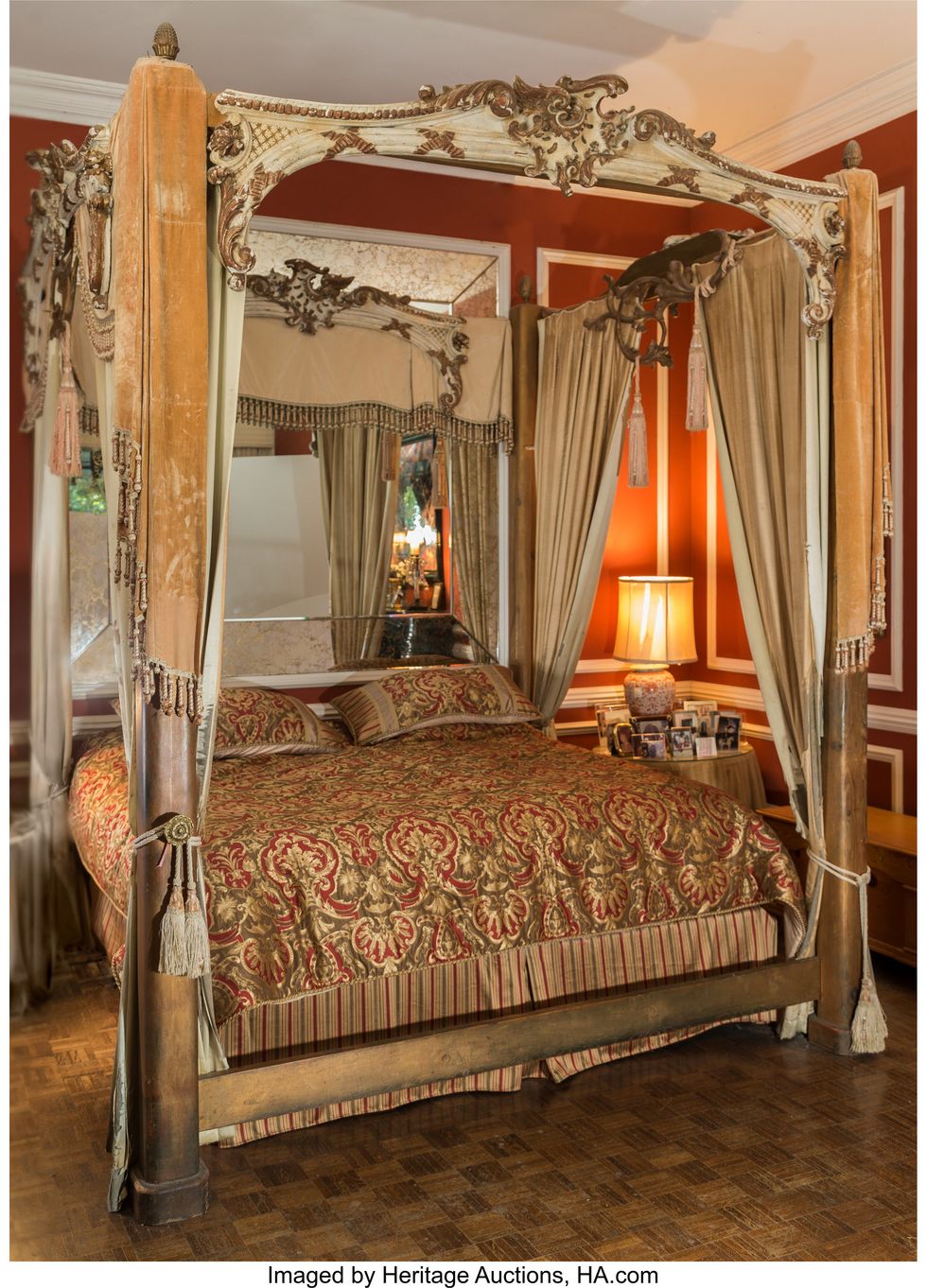 3. What's more fabulous than trotting a pile of Louis Vuitton luggage with you around the world in First Class? Trotting a pile of vintage Louis Vuitton luggage, carried around the world by Zsa Zsa Gabor, on your travels in First Class.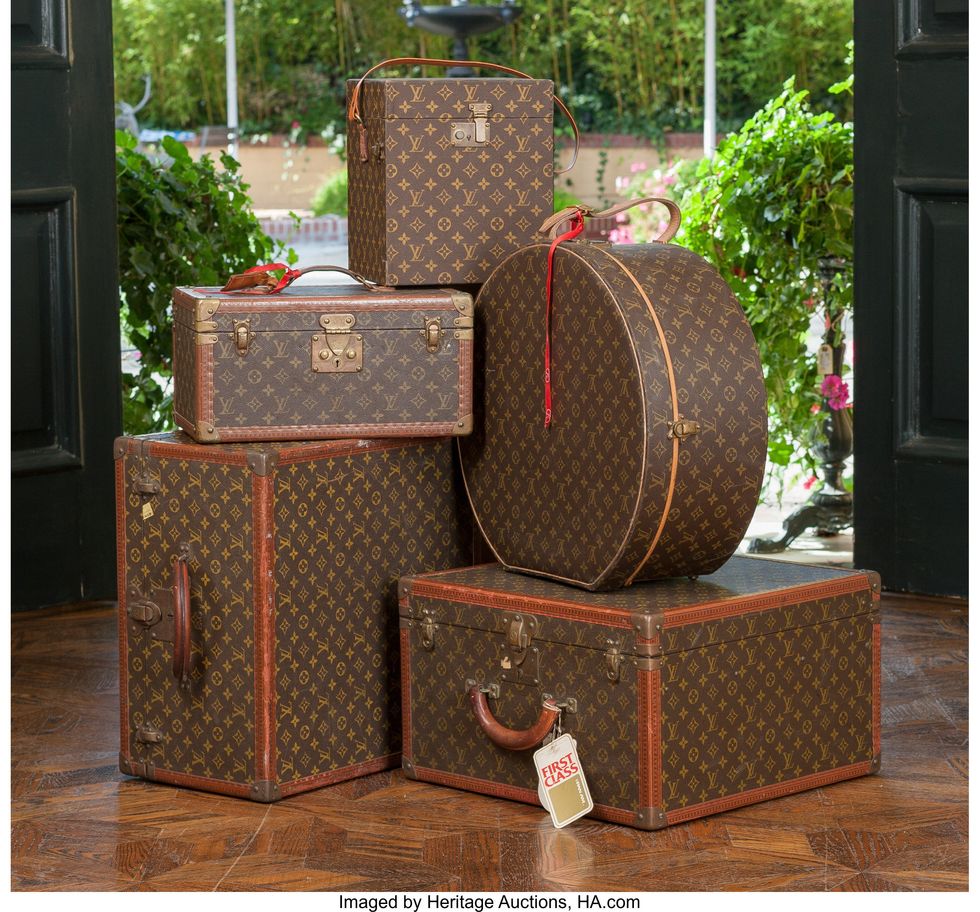 4. Your apartment may not have any closets and your kitchen may be in your living room, but you definitely need to make room for this gilded Steinway piano previously owned by Gabor's third husband, actor George Sanders. "They painted it gold after he won the Academy Award [in 1951 for "All About Eve"] and she got possession of it again after he passed away," Heritage Auctions director Carolyn Mani said.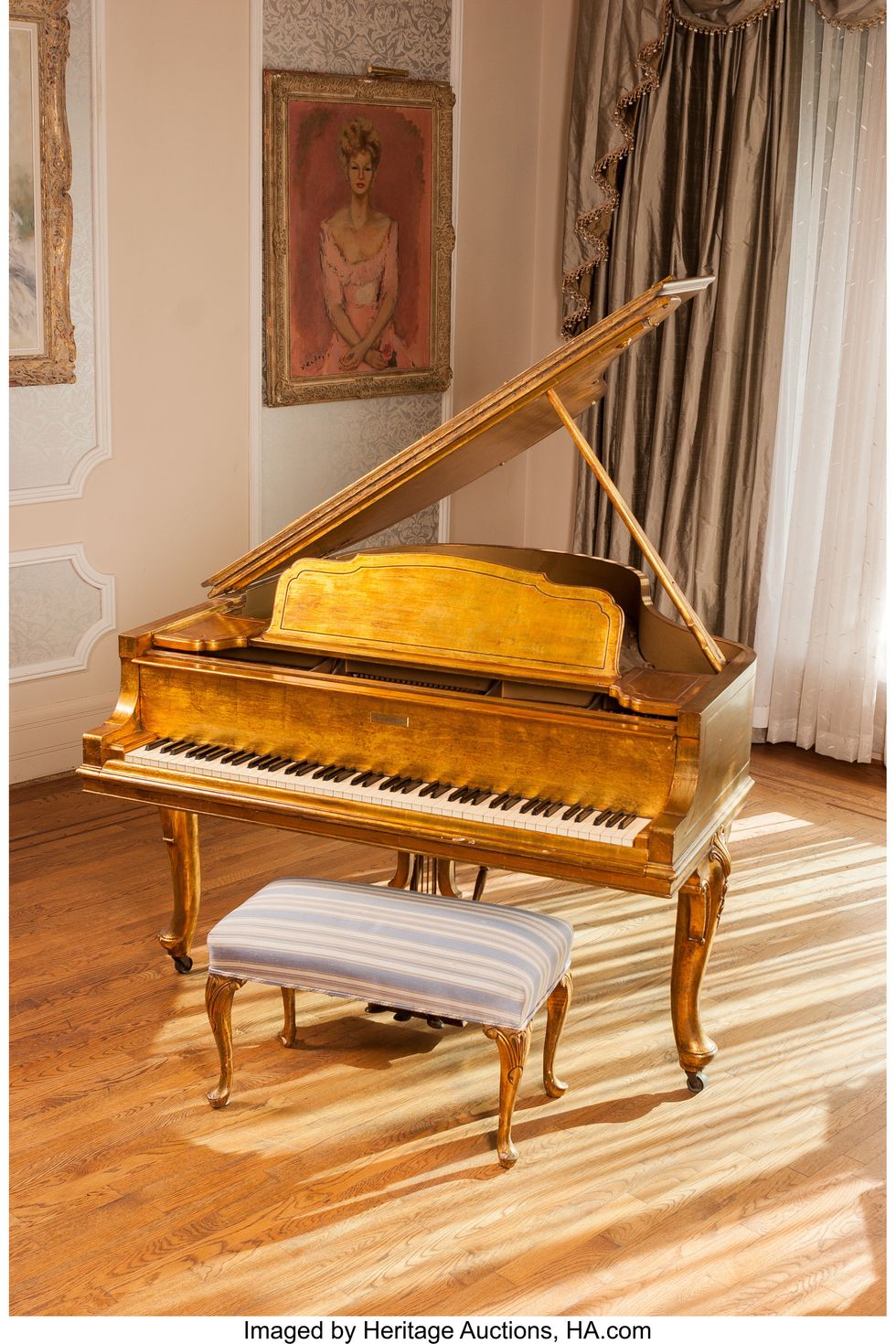 5. Forget layered gold medallions and simple black chokers. You simply need this rhinestone necklace featuring the OG socialite's catch phrase, dah-ling.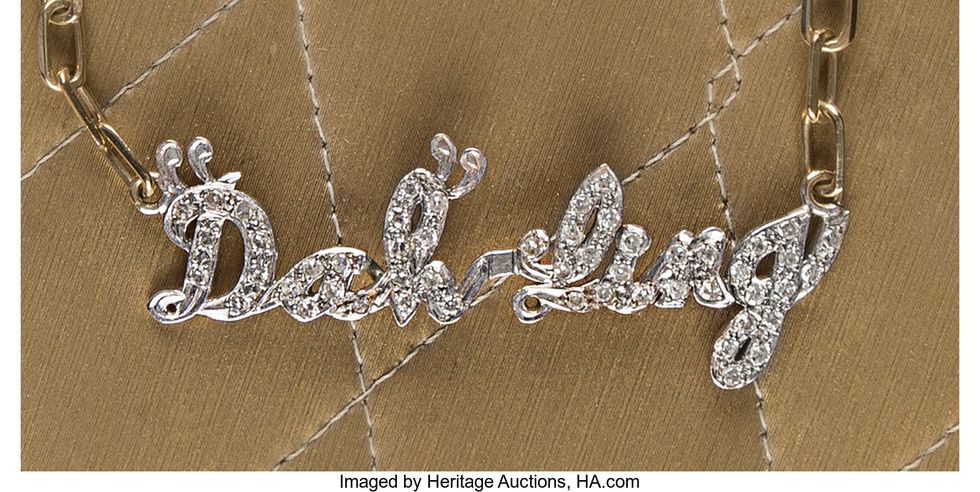 So there you have it. Peruse the other 420 lots (totaling roughly 1,000 individual items) in the sale for which bids start at just $1 on April 14 $1 on April 14. As Gabor herself said, "There's no better money to spend than your own."

Image via Getty