Singer-rapper Brooke Candy's been a lot of things—stripper, Hustler employee, major label pop star, Grimes video vixen. But right now, she just wants to be Brooke Candy. After recording a power-pop record with Sia at Sony and getting off drugs, our favorite freaky princess has returned to her DIY rap roots. With an independent EP on the way, Candy has released a new single and guerrilla music video, featuring bondage, metal angel wings and Larry Flynt. Fusing techno club hooks with the rapper's signature hyper-sexual flow, "Volcano" takes us back to the original ghetto grandeur of tracks like "Opulence" and "Das Me." But it also shows a more evolved Candy, confident in her voice and herself. Now, free from Sony, Candy's determined to stick with her vision at any cost: "I'd choose my creative process over a big budget any day of the week."
[youtube https://www.youtube.com/watch?v=zhagirtBr8M&feature=youtu.be expand=1]
We caught up with the rapper to talk "Volcano" (which you can watch above and see BTS images from in the slideshow below) her new EP and getting back to rap.
Tell me about the "Volcano" video. What was the idea behind it?
The "Volcano" video is a return to the freaky shit I used to do—kind of a going home. I just really needed to return visually and creatively to the place I operated from before money became a component and ruined it all.
Why did you decide to include Larry Flynt?
Including Larry in the reintroduction of this character is kind of hilarious—I mean, he is a part of my story, as is Hustler magazine, and I've always claimed to be authentic to my story. So, why not? I never take anything too seriously.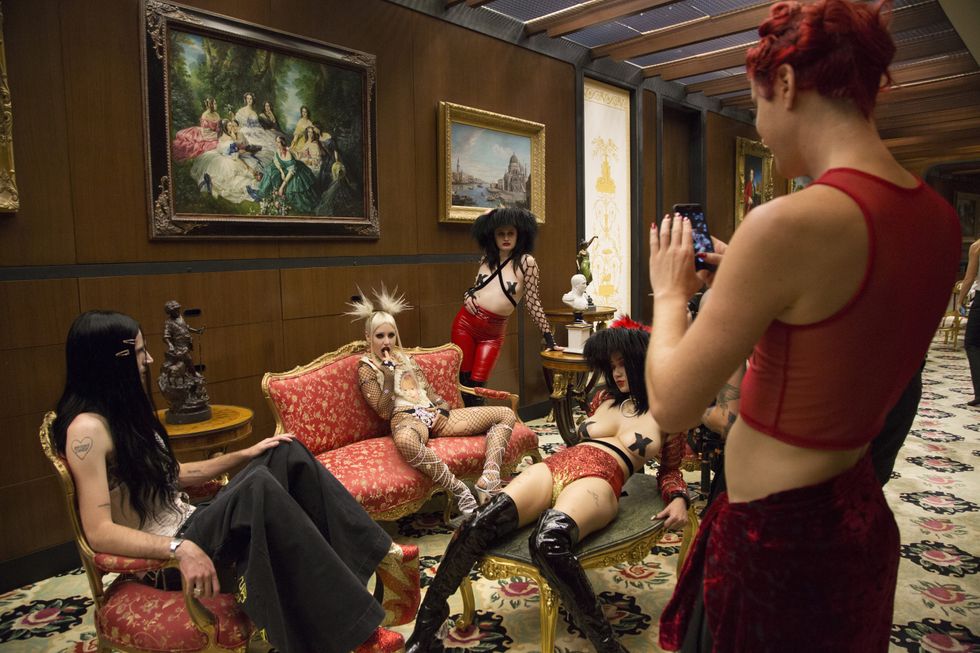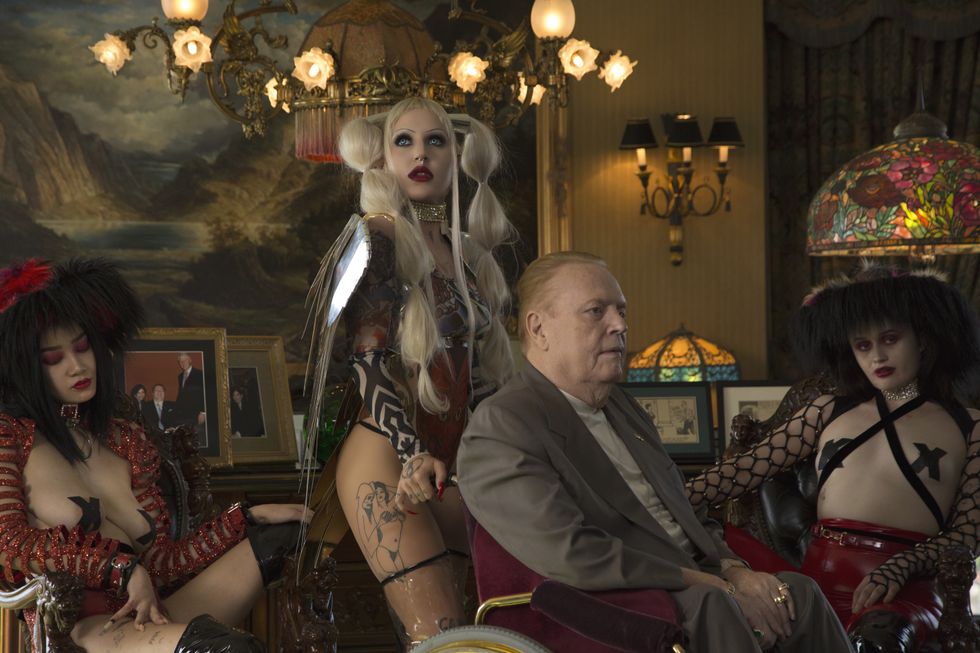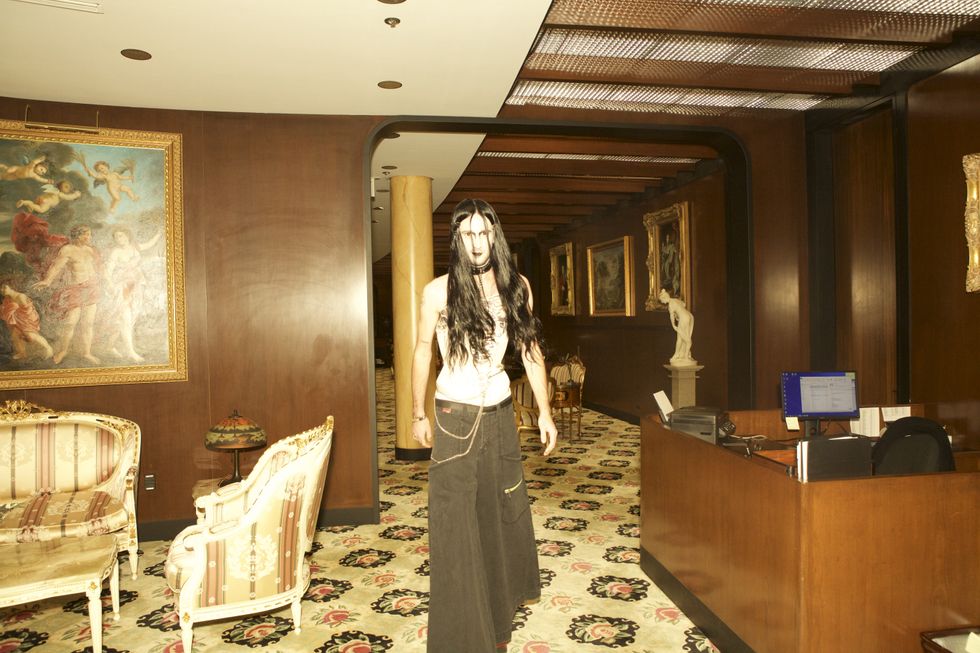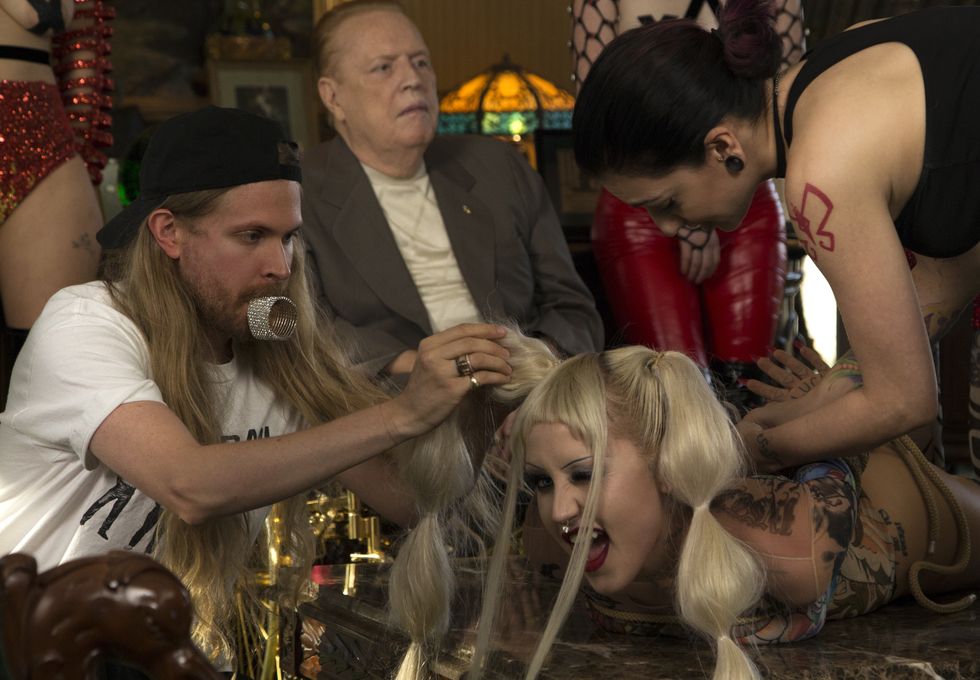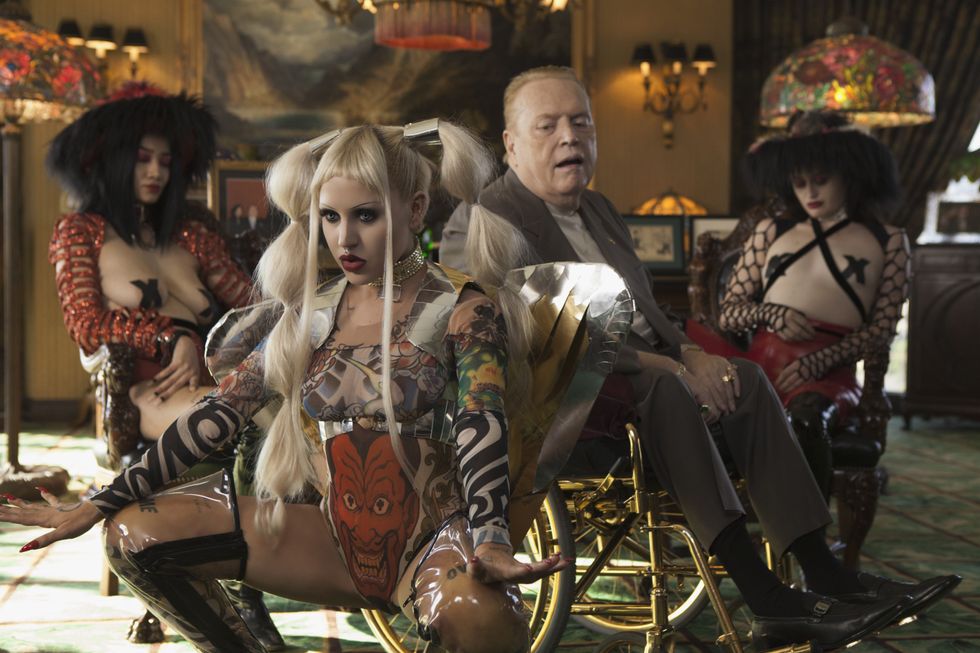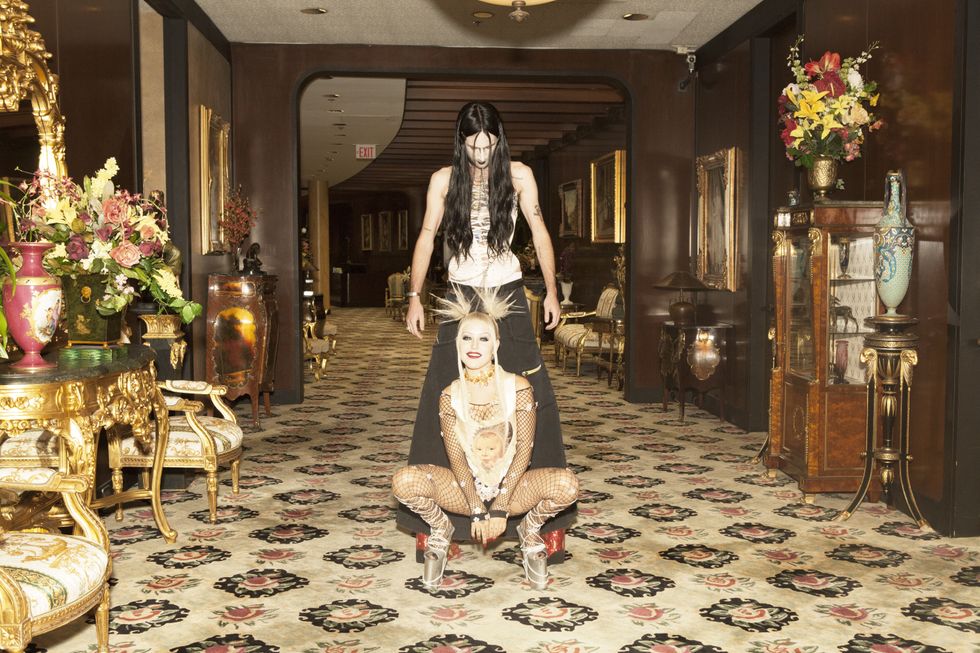 What about the song? What inspired it?
The song was inspired by fun, underground sexy gay rave spotlight. I just wanted to make a song and video that looked and sounded like Fire Island.
This is off your new EP. What's the record like?
I'm wrapping up a second EP now. It's filled with bangers, fun gay club songs and a couple of rough rap tracks. The sound is raw but odd—everything is polished but totally weird. It's my favorite music I've made in my life.
How was it getting back to rap?
Going back to rap was something I always wanted to do, but [when I was with Sony] I had a lot of people involved in the creative decision making, so it was always hard to achieve. Now, I'm free of the major label machine and can make the art I freely want to make.
Was it cathartic making a DIY video after everything with Sony?
Going back in to make this video with no money and the same group of friends I made my earlier stuff with was just the best and exactly what I've been needing creatively. Following my creativity is always going to be more important than chasing money—always.
Sign Up For The Morning PAPER