Looking for hot, single Trump supporters in your area? Trump.dating will "find you the America first partner of your dreams," as long as you are a straight, cisgender male or female. Maybe you're in the mood to troll some alt-right buffoons? Trump.dating can help with that, too. My first encounter with Trump.dating took place a few days ago, when the welcome page featured these beaming chums.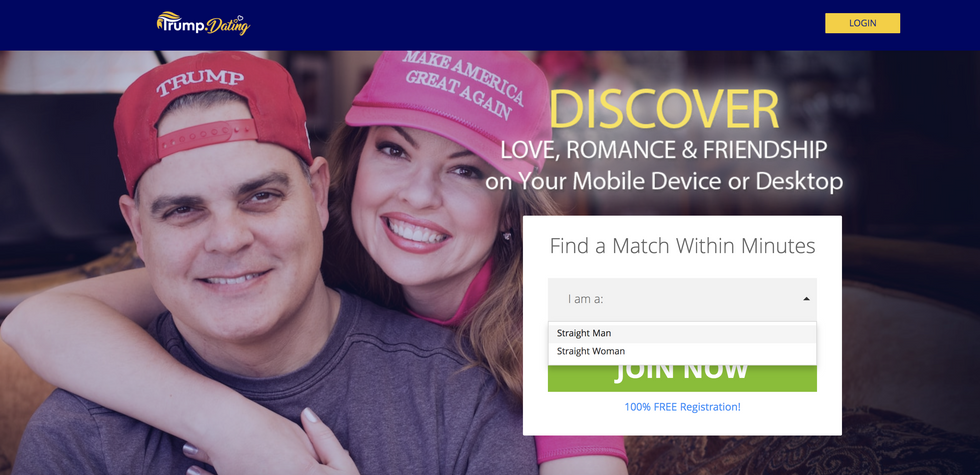 Today, however, we are greeted by a different white heterosexual couple. Why? Trump.dating's original cover boy, sporting a red Trump hat in the above image, has been convicted of child sex. This horror serves as an apt introduction to the shit-storm that is Trump.dating. Upon creating my profile, I was prompted to describe my body type. I suppose this is standard for dating websites, but the options seemed particularly MAGA-friendly — Petite, Tight & Toned, Muscular, Average, Few Extra Pounds, Plus Size/Curvy, Big & Beautiful, Big & Handsome — the eight body shapes looking for love in middle America.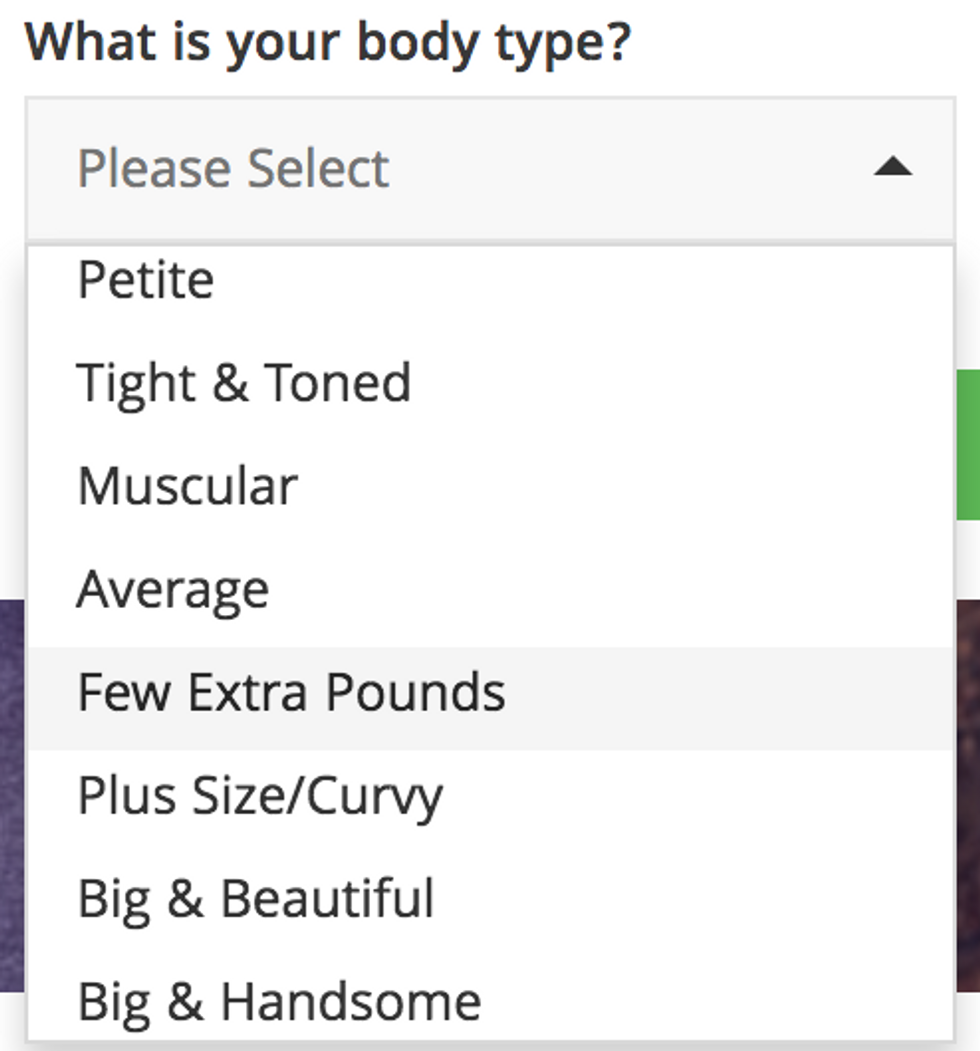 I chose the username Snowflakecrushr because I like fitting in. My headline read, "Nothing but love and respect for my President," for the same reason. Unfortunately, you need a paid membership to chat with users, and I am not willing to pay $24.99 a month to troll. But lucky for me, I was able to browse their colorful selection of eligible bachelors and bachelorettes. Users like littlekidlover3 (presumably, hopefully, a tasteless troll), shadowloard, hot4ivanka, and wallofdeath filled my discover page. Some profiles were obviously fake, others were all too real.
Take bigharvey, for instance. I couldn't help but pity the "Big & Handsome" divorcee "looking for [his] little princess tulip." MrCantalopes just wants a "woman who's a little trashy and wants to steal a little piece of [his] sausage." Thisismycountry simply states, "We are the future, hilary in prison TRUMP TRUMPTTRUMP." Although I hoped that usernames like BossyBottom and lolimgay might've belonged to people who share my morbid curiosity of a Trump dating website.
The service wouldn't let me continue viewing profiles without completing my own. To do so, it asked what my favorite sports were. Since I have none, this was the end of my foray with Trump.dating. No amount of money is worth supporting Trump supporters.