Actor Tommy Dorfman has captured fans and attention not just for his work on the breakout series 13 Reasons Why, but also for his outspoken activism for LGBTQ causes. So it's of little surprise that Dorfman was approached by ASOS and GLAAD to be the face of their latest collaboration, which brings a retail dimension to GLAAD's Together Movement campaign. Aiming to unite all marginalized groups, from LGTBQ communities to immigrants to Muslism, and speed the pace of equality for all, Together Movement partnered with ASOS to create a line of eight pieces featuring the movement's "&" symbol.
Earlier this month, Dorfman hosted a dinner to celebrate the collaboration at an intimate dinner. A slew of young LGBTQ icons joined him, including Munroe Bergdorf, Trace Lysette, Brad Goreski, Nikita Dragun, and more. As the Together Movement implies, we have more in common than things which divide. As dinner commenced and conversation began to flow around the room, it quickly became clear we are one. We chatted with Dorfman about the collaboration and the meaning of being a role model.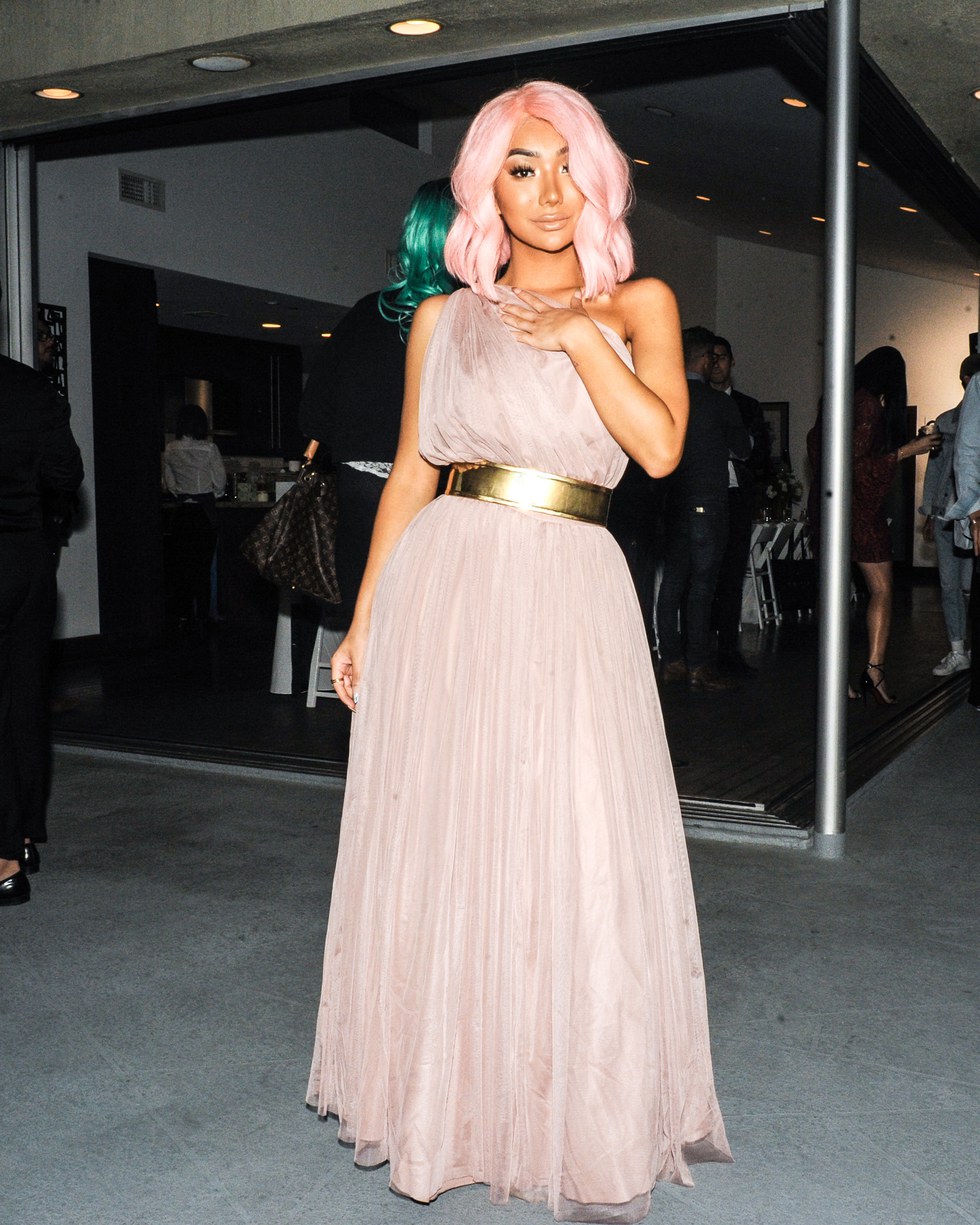 Nikita Dragun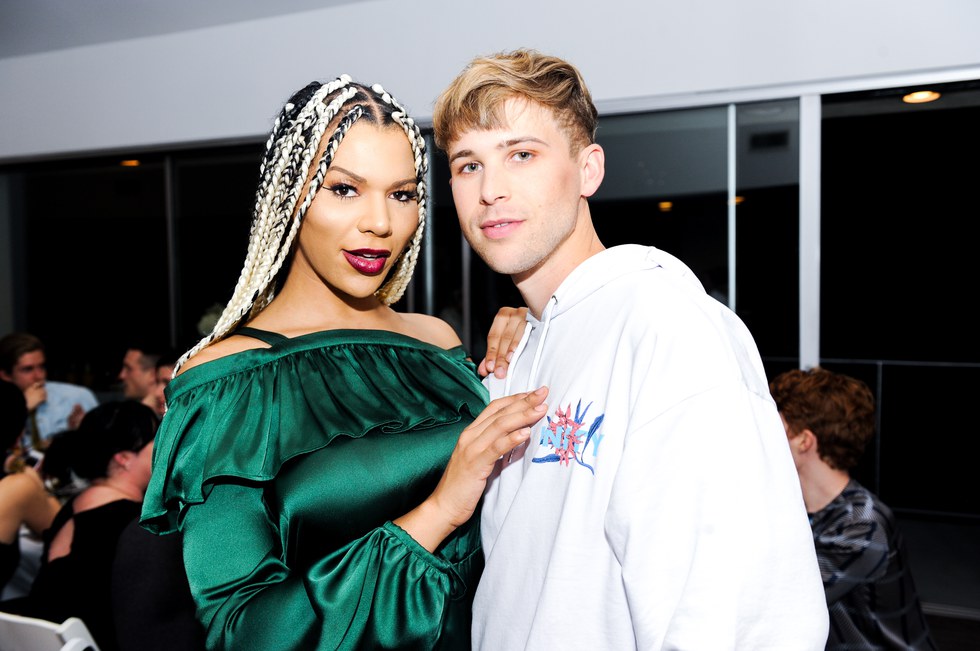 Munroe Bergdorf and Tommy Dorfman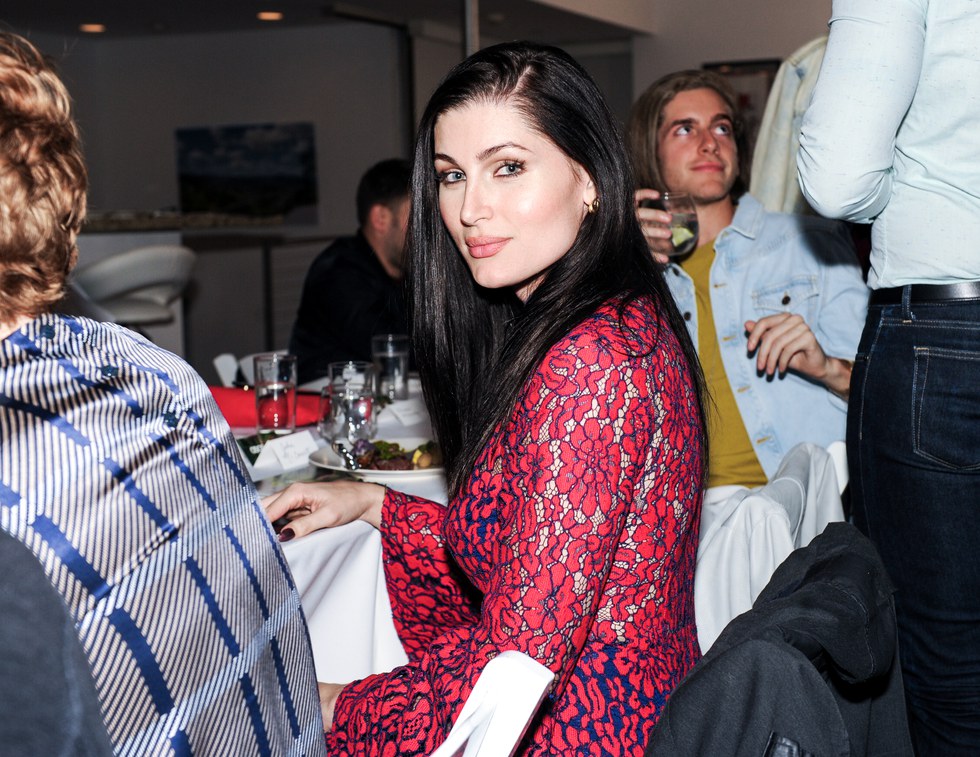 Trace Lysette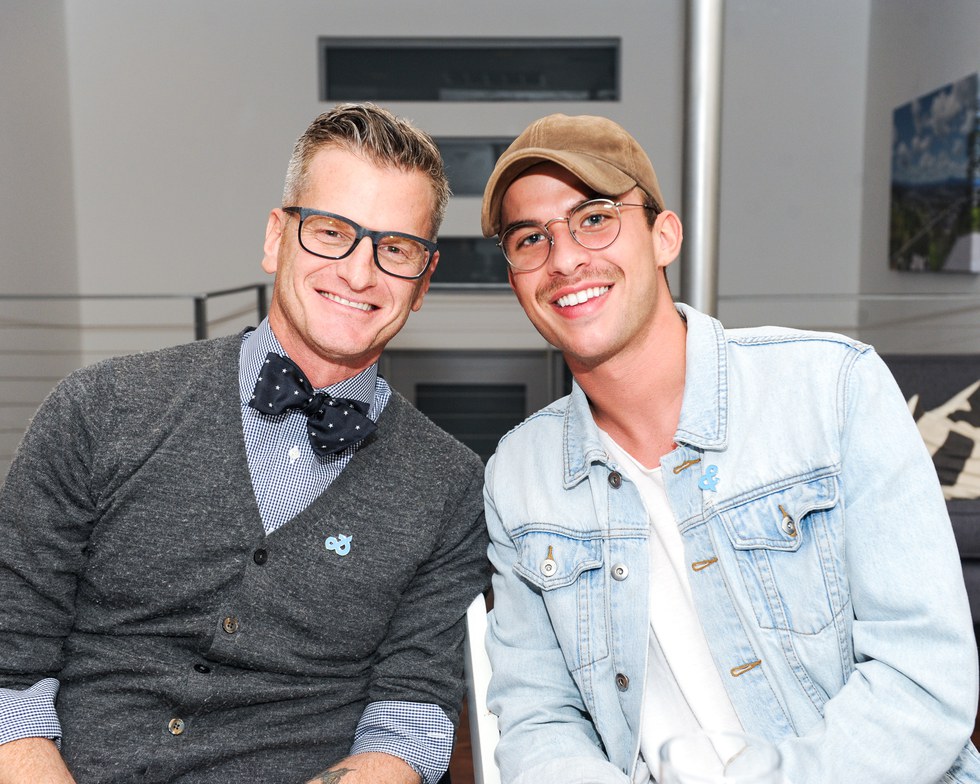 Marc Malkin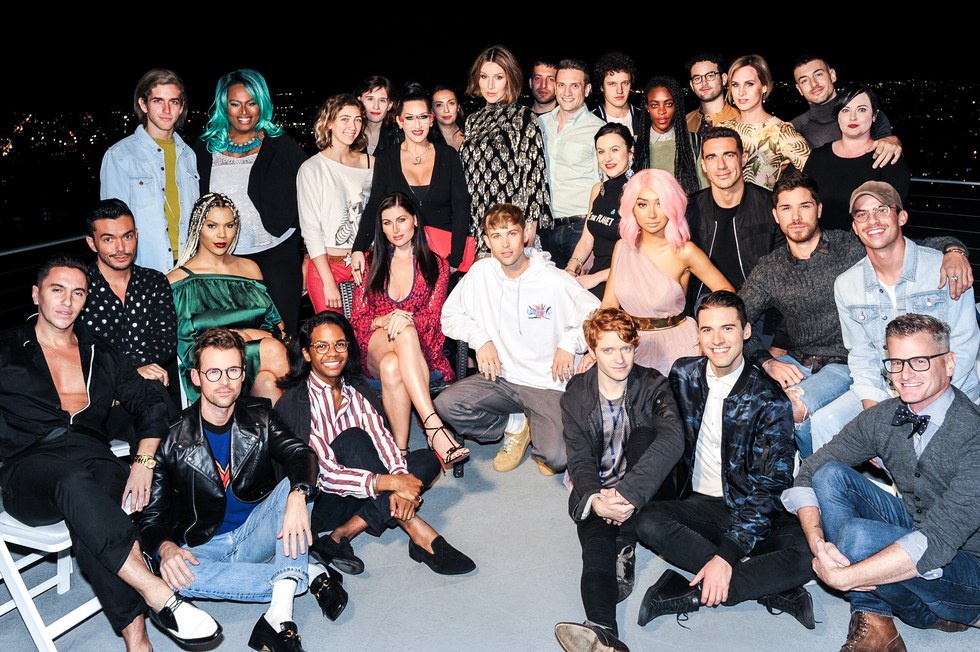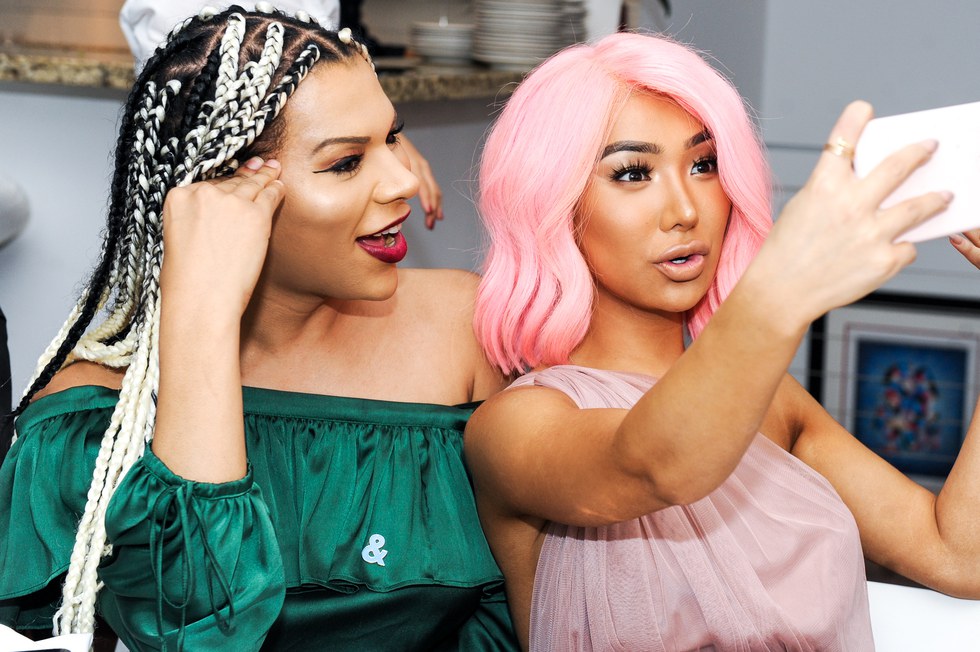 Munroe Bergdorf and Nikita Dragun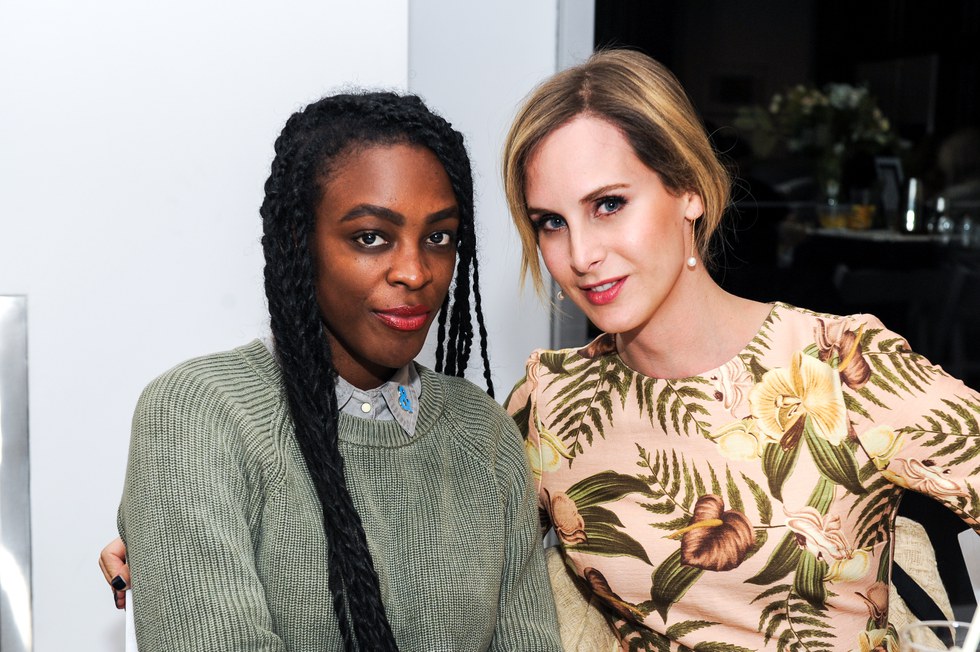 Myrlaun Walker, Zachary Drucker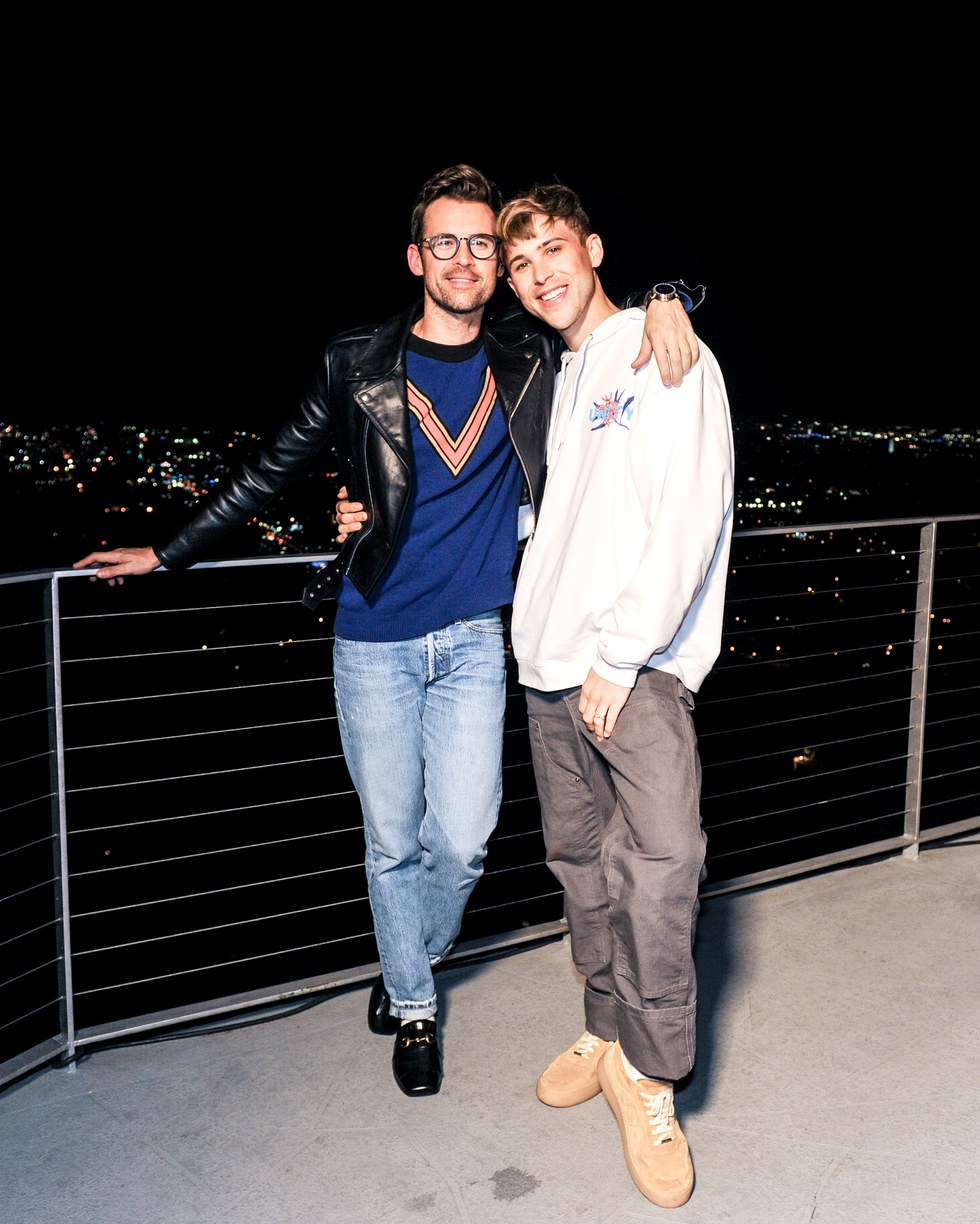 Brad Goreski and Tommy Dorfman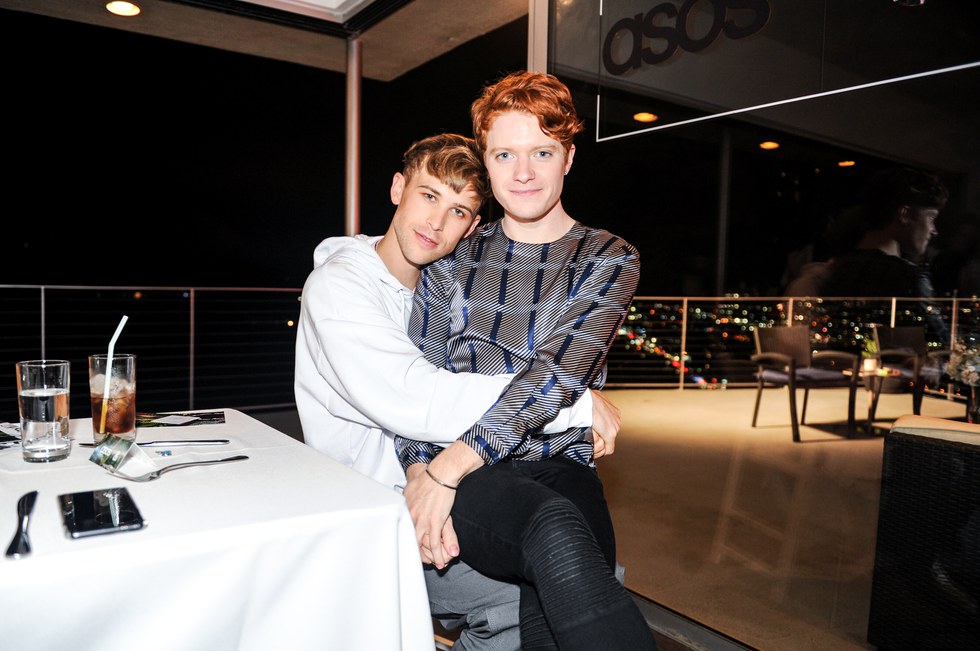 Tommy Dorfman and Brendan Scannell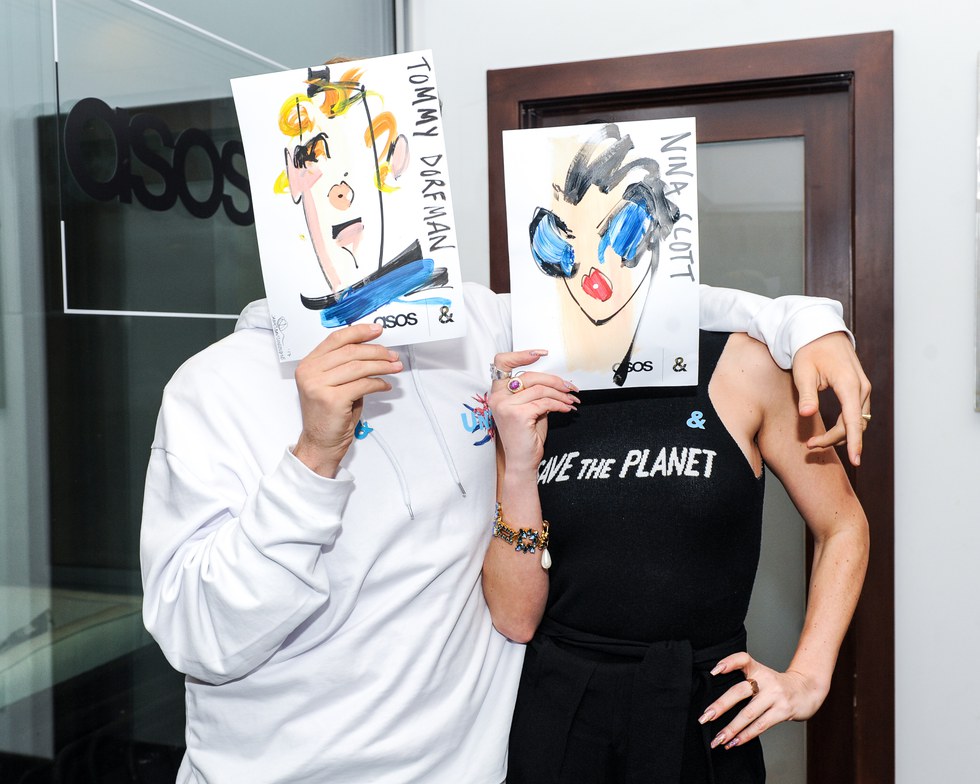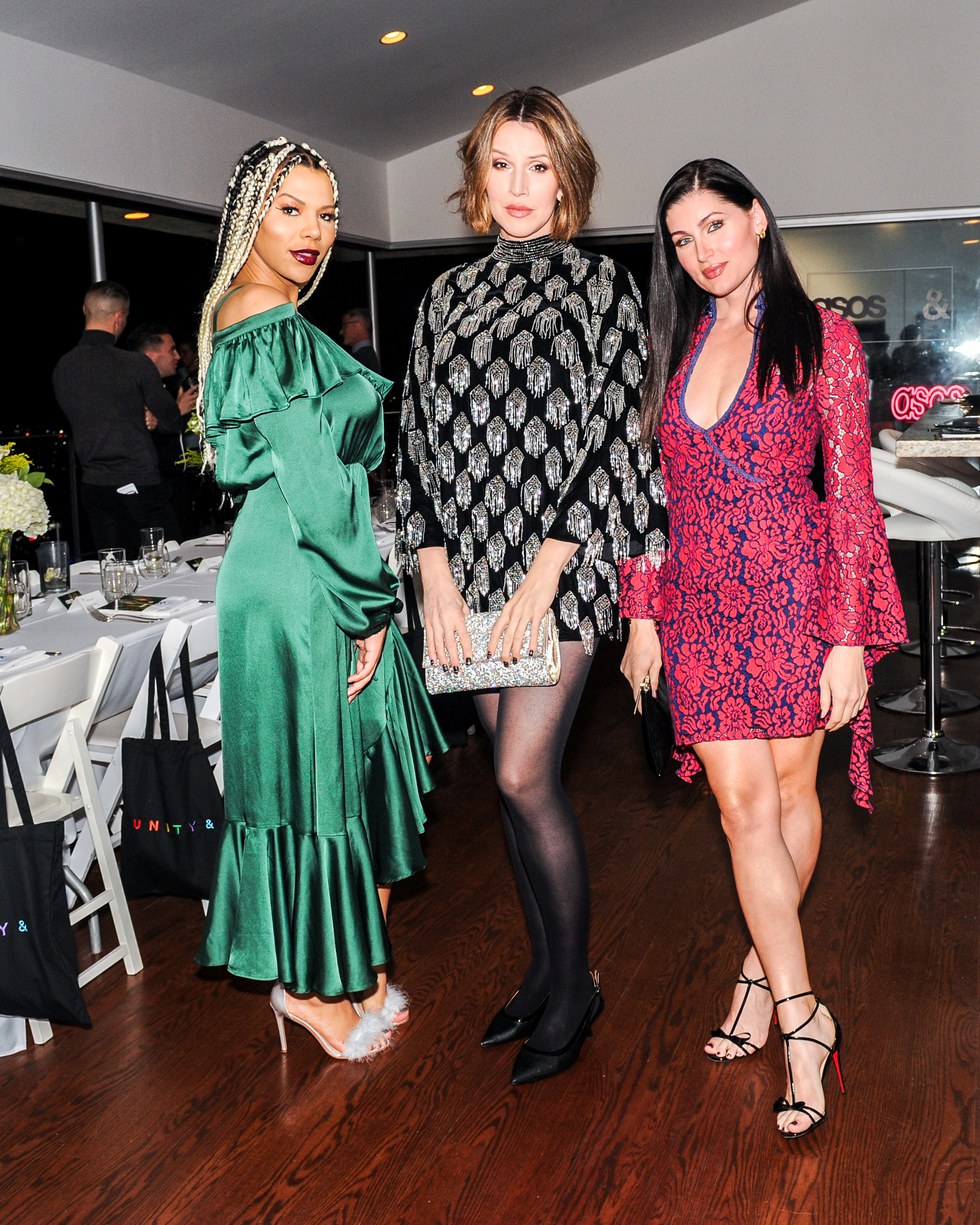 Munroe Bergdorf, Our Lady J, and Trace Lysette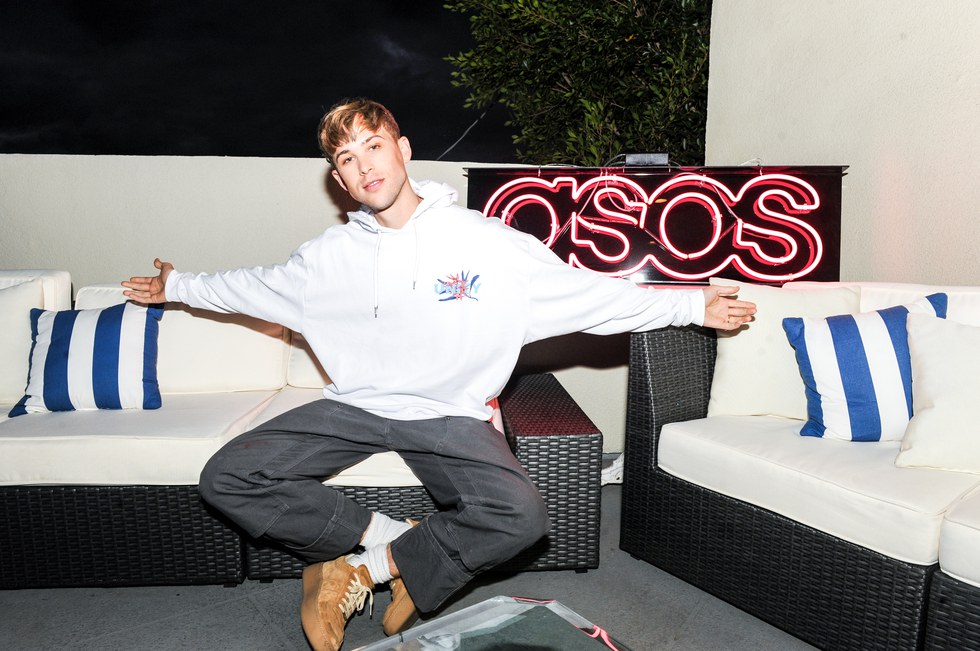 Tommy Dorfman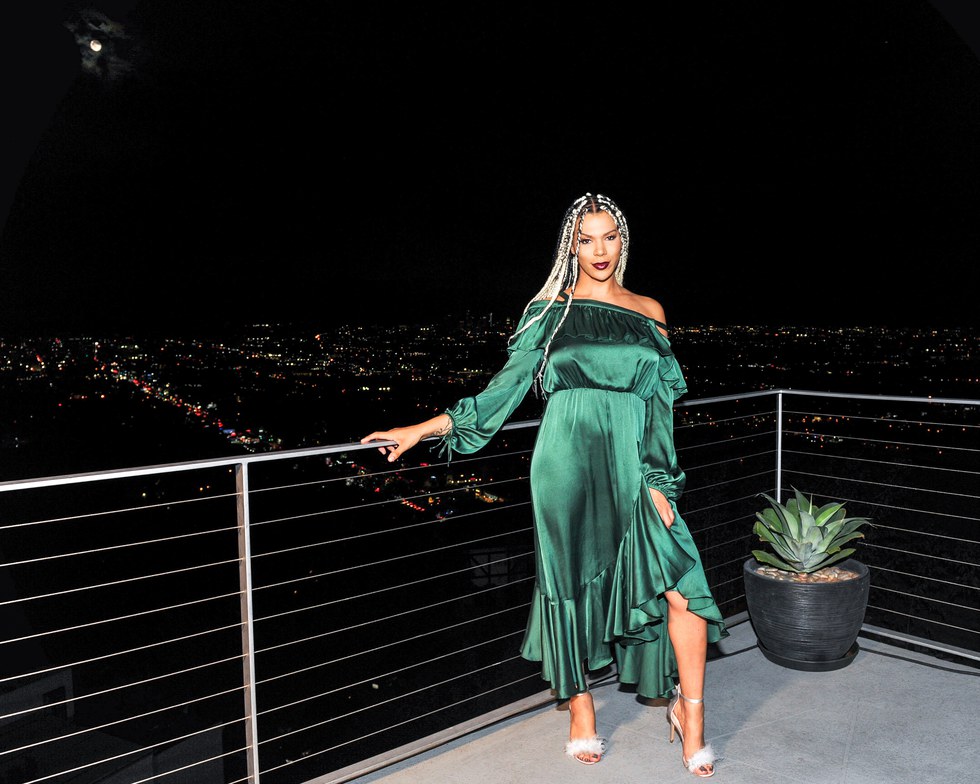 Munroe Bergdorf
The dinner you hosted in the Hollywood Hills with GLAAD and ASOS was incredible. How did the collaboration come about?
ASOS is a brand that really prides itself on diversity, inclusivity and sharing stories (they've had their magazine for a while that's attached to the brand) and GLAAD is obviously an organization that's sole purpose is to help one control the narrative for LGBTQ people and anyone who's in a marginalized group.
So I think it was a perfect union.
As far as my involvement and my face sort of being the face of this campaign, I had been doing work with GLAAD for a while and they recently gave me the award, I guess for my advocacy, and I also did some press for ASOS so I guess it just kind of fit. They both kind of came at me at the same time, for this thing.
What's the meaning behind the merchandise collaboration?
Togetherness, unity, and this idea that no one is left behind - we are stronger together. I love that they are using the rainbow to represent this because, it is sort of inherent to the LGBTQ community, but it sort of speaks for everyone in that sense. And the ampersand has become this sort of safety pin that GLAAD has created to promote on a global level to become this symbol of unity and togetherness and acceptance. I think it's important to find as many allies as you can -- and just as important to have conversations with people who oppose your opinions and ideas. It's just as important to continue to grow within your community and expand. With something like merch, it can help you sort of recognize those people from afar.
ASOS is a champion of diversity, with one of their brand pillars being "Fashion for Everyone" was it a natural inclination for you to want to work with them?
As a brand who includes plus sizing in their clothing and includes extremely diverse casting and who has a team entirely devoted to diversity and inclusivity - it's clearly what their clients want. We want to be seen and we want to be appreciated and we want to be able to express that through our clothing. I think for ASOS they have a perfect balance of affordable pricing and great brand integrity.
GLAAD is all about encouraging people to end discrimination. When was the first time you felt discrimination and how did you react?
Gosh … Probably kindergarten…maybe earlier. I have a lot of privilege because of my whiteness, and my cis-passing -- so maleness, in that sense. Also sort of this microcosm which I grew up with my family, but going outside of that into like a public school, in the south, as a kid who -- my parents always let me wear girls clothes when I was younger because it was what I wanted to wear. I'm so grateful for that, but it was met with immediate resistance from peers. So for the first chunk of my youth I fought against it and continued to wear girls' clothes without even knowing I was basically advocating for something. Eventually the pressure got too much and I kind of withdrew until a little bit later in high school when I kind of reconnected with that part of myself. I wish I had a collection like this that was promoting that when I was a kid.
As a member of the LGBTQ community, what are some of the issues you feel are the most important?
Trans Rights. Right now, feels like the most pertinent in our country. Fighting to keep the rights that we have historically fought so hard to get that are trying to be stripped away. Protecting and advocating for youth within our community and I think suicide in the LGBTQ community is obviously at the highest rate and that needs to change. That can only change through advocacy and I think really putting our focus on not marginalizing kids because they are younger and really just supporting them.
The character you play in 13 Reasons Why, Ryan Shaver, subjects someone's personal feelings to public ridicule. Can you relate to him in any way?
Doing that to someone? Well, I'm sure all the time! Without even knowing it! I can definitely relate to having that done to me. The character actually outs a lot of people frequently in the show which I think is so disgraceful, which I definitely relate to someone doing to me.