Oluwaseun Babalola—or 'Seun, for short—is a Sierra Leonean-Nigerian America (her mother is from Freetown, Sierra Leone; father is from Lagos, Nigeria) who grew up and is based in New York City.
As an African who grew up in America, Babalola was exposed to more than her share of all-too-common Westernized misconceptions about her homeland. Stateside, and even worldwide, views on Africa remain decidedly misleading, mostly perpetuated by Western media and trickling down to "everyone else." Mostly, there are rare spotlights of the continent's 54 sovereign states, countries, and territories, instead media often focuses on Africa as a monolith.
Elsewhere, economic outlooks remain focused solely on its overall third-world poverty despite its abundance of natural resources and rise of developing cities within the continent's larger countries, from Nigeria and Kenya to Egypt and South Africa. Not to mention, the Western cultural gaze on Africa hardly recognizes subcultures within the continent, focusing mostly on what "we" end up perceiving as a total lack of freedom. How would our perceptions of Africa change if we were aware of female surfers in Sierra Leone, or the rising tech and death metal scenes in Botswana, or the prevalence of queer activists in Nigeria?
This is where Babalola comes in. As the founder and executive producer of Do Global Productions, Babalola has created a dynamic documentary-style series called ṢOJU. As a one-woman, self-produced endeavor, Babalola's series works to shatter unfortunate stereotypes while humanizing diverse people committed to their communities' progress. And it's working: ṢOJU has been featured on Afropunk, has thus far screened at 11 festivals, and was the winner of the last year's prestigious Black World Cinema Afrofuturism Film Competition.
PAPER sat down with Babalola to talk about positive representation, the varied feedback she has received from Americans and Africans alike, and what she's doing to support the creative industry of Nigeria.
How did the idea of the show come about for you?
It happened in phases. I had wanted to do it for a really long time. I was working at a media company where I was an editor, and so I just wanted to branch out into production but I really didn't know how. So, I was like let me just take this leap and try to make this show and see what I can do with it. I also love different styles of music made in Africa, and wanted to incorporate that into the series. I wasn't seeing content that I wanted to see, and I didn't see anyone else sharing it. I bought camera equipment, left, and filmed it.
What were some of the common misconceptions you were hearing about or seeing that kind of motivated you to tell your stories?
Basically, I wanted to share that it's not a country. I would tell people where I'm from and they were like "oh yeah, Africa" and, "Yeah, but you should be specific where you're talking about." That was also another part, I wanted to show that even within a country, you'll have like thirty languages and multiple ethnic groups. So, I wanted to show that but also wanted to show that there's richness, bringing scenes that you can visit and you can visit different parts of Africa and not have to go on safaris. You can talk to people and have things to do and people don't have to be scared.
When I was younger, we didn't really get to travel back because it was very expensive, so I only really got to go when I was older and had my own income. There isn't that much online either about it—I don't even think people know what it looks like. I remember telling a co-worker that I went to Nairobi and showed her pictures and she was like, "Oh, there are tall buildings." I just wanted to contribute something really positive because you don't really get that much positivity in the way that people view the continent.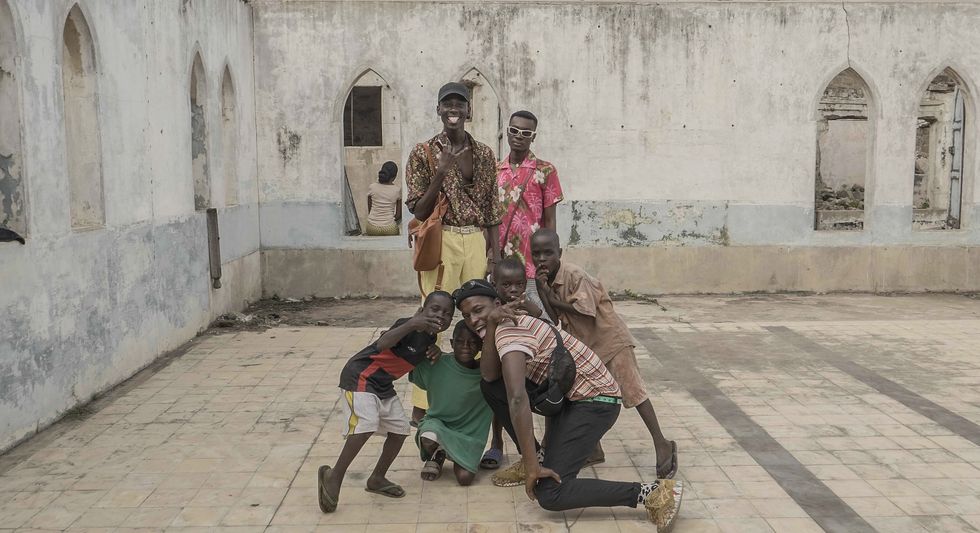 "People in Africa aren't just sitting around waiting for charity—there are people working really hard to progress and move things further."
In one of your videos, you included a clip of a journalist who was standing in front of what looks like a slum village and noting how much poverty is around him. It seems to always goes back to that, especially when white people are controlling the narrative. I found it interesting that you decided to include that clip. It speaks volumes about how public perception of Africa is often shaped.
Yeah, so here's the thing: everywhere has problems: The U.S. has problems, New York has problems, but for some reason, I find that some people only like to focus on the African problems and there are definitely huge problems, there's a lot. But what I think is really important is to show the nuances within that context for the problems. How are they created, for example. More than that, I wanted to show how awesome this place is and the diversity and that there are people making efforts to solve the issues that are there as well. People in Africa aren't just sitting around waiting for charity—there are people working really hard to progress and move things further.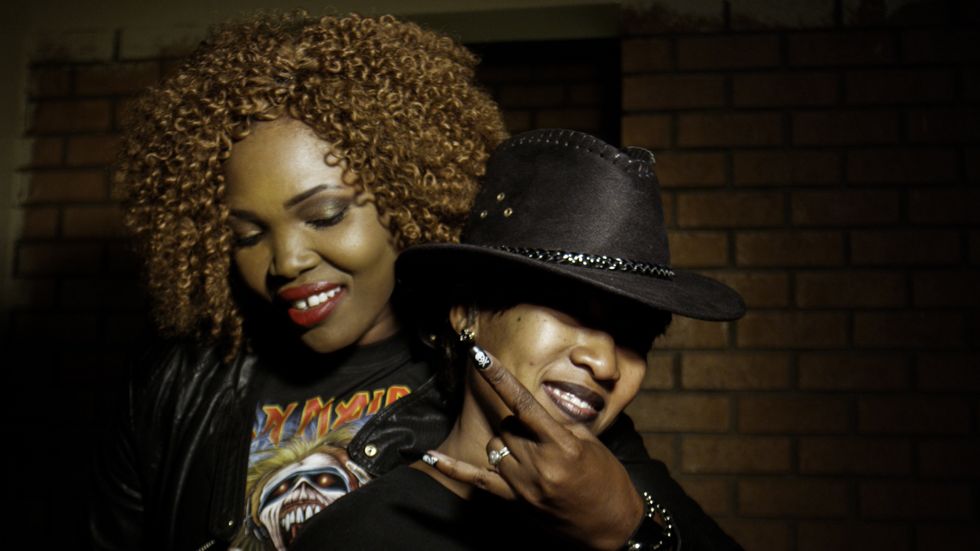 In one of your videos, "Africa's Reimagined Future," the subjects talked about how they felt people perceive them. Does the reaction of surprise shock or offend you, when Americans watch and learn that maybe they've held onto stereotypes of what Africans are?
A large part of it is, I don't really blame people for being surprised because were taught in schools, what we see on TV, we just don't see Africa correctly at all. People on the ground, don't always have the resources to show the problems that they're working on—people need to look more in depth about finding things about these cultures out, which is also something that I am trying to facilitate. Maybe I can be the bridge to show these great platforms that people are working on.
What were some biggest things you learned while on the ground and filming?
Many things. I think my approach has shifted, I learned that when I wasn't going to big cities, I was going to remote towns and I realized that the stereotype of the videographer coming to do a documentary exists and they are aware of it as well. There's a consciousness that I didn't want to be exploited and I didn't want them to view me in the same way. So, I had to do a lot of convincing to be like, "I know, I'm American. But guess what? I'm African too," so I'm not here to exploit you.
There was a woman who was just like, "I don't want to take part, you are going to show me like I am a monkey." I was like, "Wow this is really terrible." Also, along with that, being a woman behind a camera caught a lot of people by surprise. They were like, "Where's your crew?" And I was like, "They're not coming." I've been to seven countries so far, and I'm learning the differences in temperament and mannerisms, just like everyday culture. I'm loving that I am able to notice that now.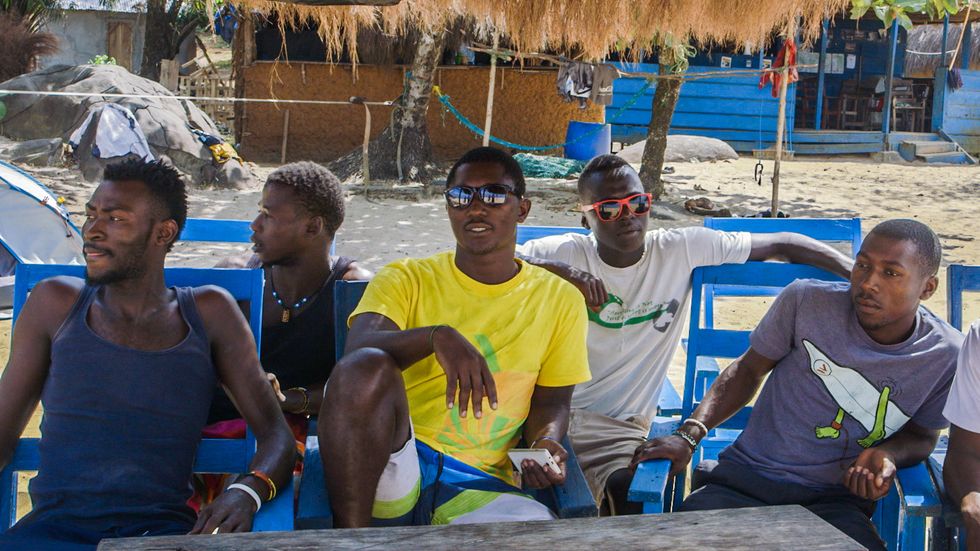 How do you feel people have been responding to it?
This past June, I screened it in Nigeria and Ghana because it's for Africans, so I wanted to see what they thought about it. I am getting pretty positive responses and it's really exciting for me because people are like, "Hey, I've had this idea that I wanted to do like this too with my hometown, you showed me that can be done." In Ghana, I loved the reaction because it was the first time within Africans that I got a lot of pushback, not that it was super negative, it was more like, 'Why aren't you showing all of our clubs and skyscrapers? Why are you showing these remote towns?' and I was like, "Because this is Africa. Africa is skyscrapers and remote villages and we should be proud of all of that." I think some of the students were kind of just conscious of the stereotype and only wanted to show that part. Like you can have the mud hut and the traditional jewelry but listen if you want to go to the club, you can. That's how the culture is. It was a super interesting discourse to have and it was like, 'Why would you leave America to do this?'
You're not going there with a voyeuristic, "us vs. them" agenda, which I think is a wrong approach others have utilized over and over again.
I really didn't want it to feel like it was coming from a third person or a person looking in. I wanted it to feel like it was coming from an African, looking at ourselves, talking to each other and showcasing what we want out there because these are our stories—not overly optimistic or pessimistic, just how it is.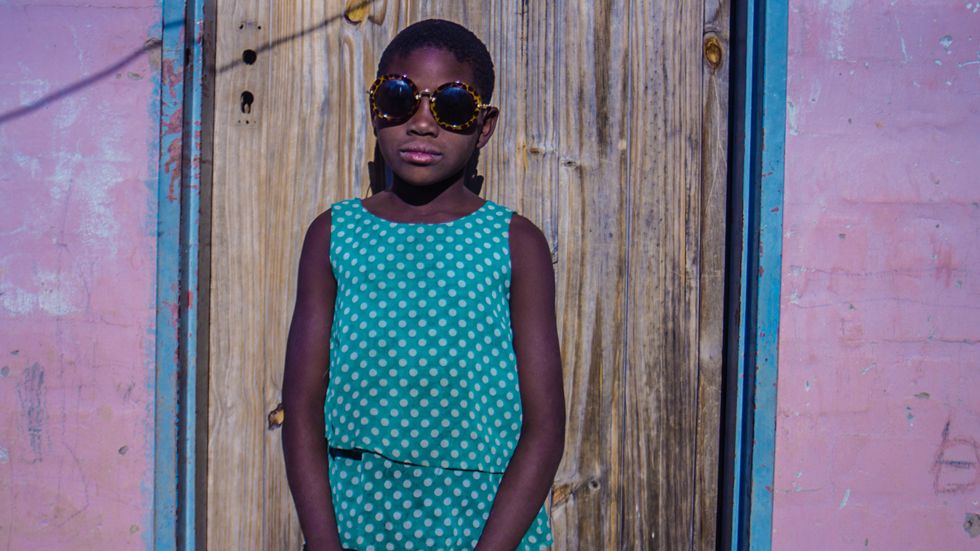 What's your hope for people who are watching?
I learned that people really don't know history and don't know anything about Africa. I'll tell people about it, like when I was shooting, I would tell colleagues and they would be like, "Okay, 'Seun's going to Africa, again." It was a thing and it was very like, "I don't really know what you're doing or what's going to be there or what would be interesting." When I came back to show people what I found, they were like, "Whoa, I never expected that I would see something like this, coming from an African." I really just don't think a lot of people know that Africa has thousands of languages, ethnic groups, cities—really, this evolutionary culture, which is what I am trying to change by calling attention to it all. Otherwise, it's not on a lot of people's radar.
"Ṣoju, [pronounced "show-ju"] means 'represent'...'to cultivate,' which I really thought was awesome because that's what I wanted to do: represent Africa."
Can you tell me where the name "ṢOJU" comes from?
It's pronounced "show-ju," and it's an old-fashioned word, which I like that no one uses it anymore and it means "represent." It also means "to cultivate," which I really thought was awesome because that's what I wanted to do: represent Africa.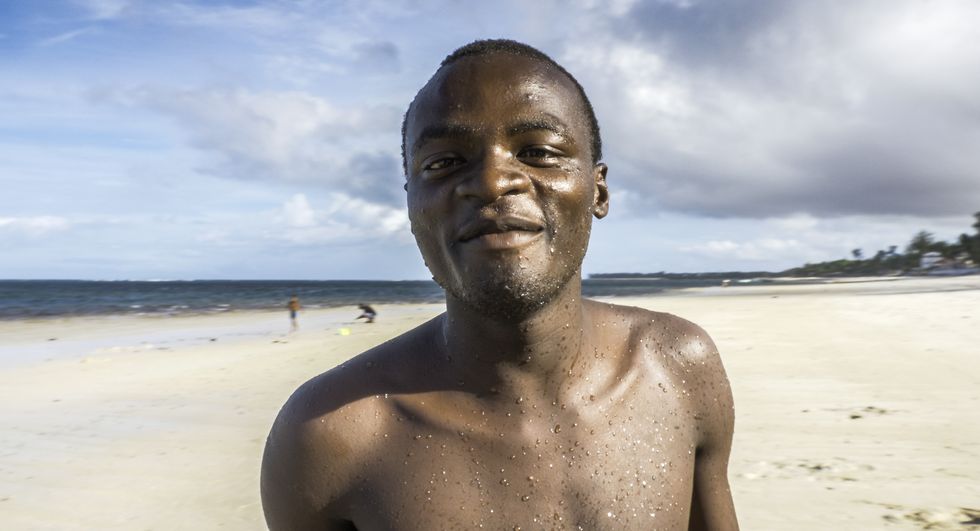 You said you're planning on going to other countries, can you tell me what you're hoping to see and learn about?
There's different facets to it that I am planning. I just got back from filming an episode in Spain and Portugal this summer with some African feminists that are living in Spain. I want to build a community around it, starting with Nigeria this November, I've been planning a separate event apart from ṢOJU called UNICON to support the creative industry in Nigeria but in the sense of business skills and legal foundations because there is not a lot of structure when it comes to distributing and copywriting and owning our content, so that we can export it.
I'm co-hosting with Collective Industry Conventions Africa [CICA], which is a collective of animation and creative publishing houses. What we're trying to do, is use that foundation that has existed for ten years and help them build businesses and introduce them to stakeholders so we can start building more of a creative industry in Nigeria so that people can actually have careers from it. I have so many countries and ideas in my head right now, so I'm looking for funding to do that. But in the meantime, I'm working on the Spain episode and trying to build this platform for creatives in Africa. Which eventually in different countries, we can have a good scene where people can actually see original African content, created by Africans, and the best part: it can be shared with the world.
Learn more about UNICON, a platform Babalola made to build creative and business skills for Nigerians. Their event in Lagos, Nigeria's largest city is on November 17. Learn more about how to register, or even to donate to their fundraiser.
FollowṢOJU @sojuafrica.
Photography: Oluwaseun Babalola