After a mind-numbing summer of comic book-like films aimed at over-caffeinated 15- year-old boys it's a bit of a shock to be confronted with a wild array of sensational, unique, sometimes funny, occasionally confrontational, and poetically personal movies like the wonderful mix at this year's New York Film Festival. Aside from the great ones I've seen already, I'm still looking forward to some I haven't seen yet like Richard Linklater's road movie Last Flag Flying, Greta Gerwig's directorial debut Lady Bird, and the closing night film, Woody Allen's Wonder Wheel set in Coney Island in the 1950s with Kate Winslet and Justin Timberlake. But here are 10 I've seen and love:
Call Me By Your Name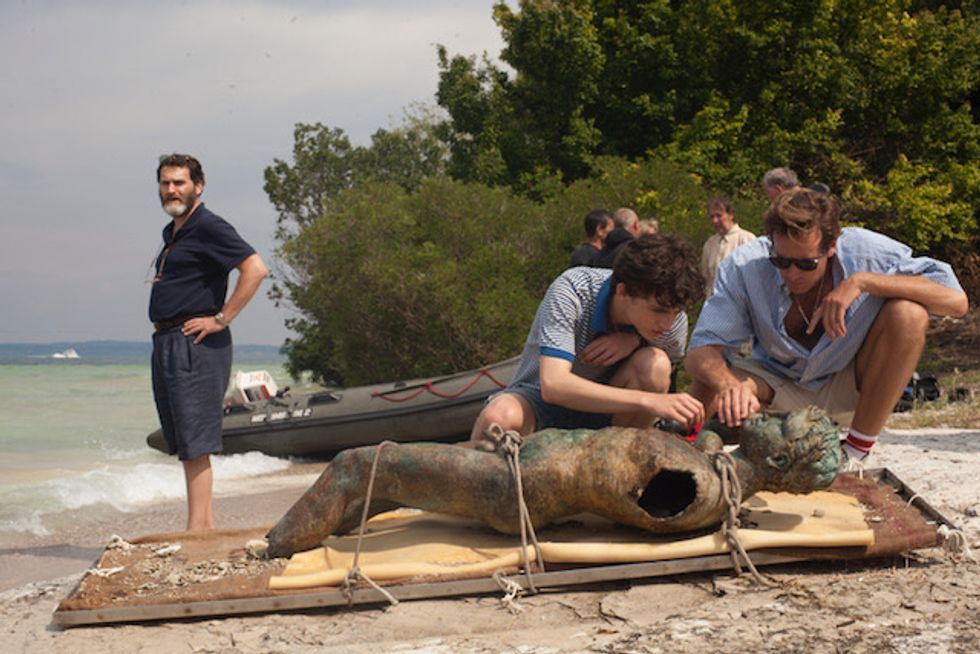 Courtesy Sony Picture Classics/NYFF
Set in the north of Italy in 1983 at a sun-kissed villa, ripe with peach trees and mountain spring filled lakes, a professor (Michael Stuhlbarg) is awaiting his new assistant to help him for the summer. Oliver (a sensational Armie Hammer) arrives -- handsome, brash, smart, confident -- charming men and women alike. The professor's precocious 17-year-old son Elio (Timothee Chalamet) slowly discovers himself hopelessly lusting over him. Director Luca Guadagnino (I Am Love) is great at creating sensual environments to frame his dramas and this setting is romantically sumptuous. Based on a novel by Andre Aciman, it's an extraordinary, gorgeous, heart-shredding film with an astounding, utterly fearless, performance by Timothee Chalamet, whose awkward pangs of love are palpable.
The Other Side Of Hope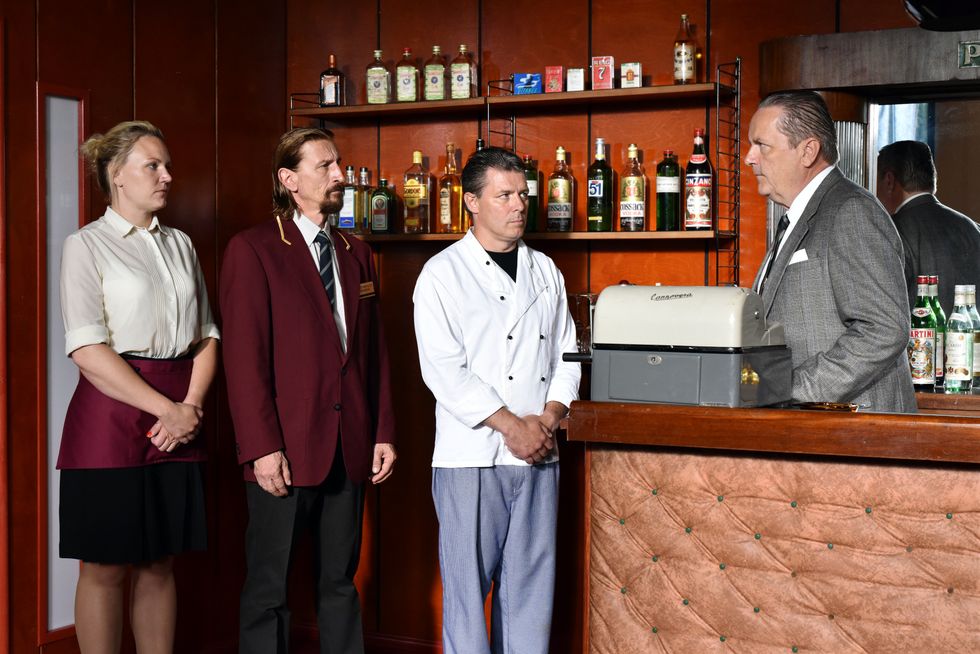 Courtesy Janus Films/NYFF
Director Aki Kaurismaki brings his mordant humor and humanity to this poignant tale of a Syrian refugee who attempts to find sanctuary in Finland. Actually, there are two stories that converge -- one about Khaled (Sherwan Haji) who smuggles himself in a ship's coal bin and then tries to navigate the legal system for asylum. The other story is about Wiksrom (Sakari Kuosmanen), who leaves his wife, sells his shirt business, and then buys a seedy bar/restaurant, inheriting the misfit staff. The small acts of kindness that Khaled encounters in his journey offsets the roving bands of racists that roam the streets menacingly.
The Florida Project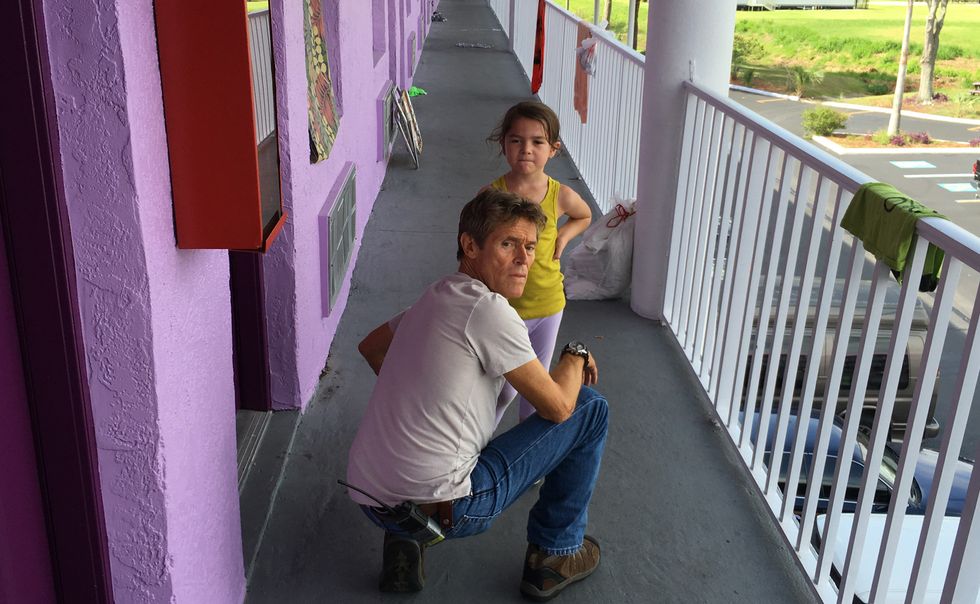 Courtesy Marc Schmidt and A24/NYFF
Director Sean Baker (Tangerine) has a sweet affection for the fringe people and disenfranchised. His new film focuses on the tawdry residents living in a strip of garishly colored motels just outside Disneyworld in Orlando, Florida. But he does so without snark or imperious irony. But this story is really about the kids who have a great time every day around these motels -- exploring the abandoned houses nearby, causing mischief, eating ice cream, running wild. It's the Our Gang for the twenty tens, and you feel the exhilarating anarchy of youth in every frame. Willem Dafoe is just terrific as the stern, watchful-eyed motel manager. And Brooklynn Prince as 6-year-old Moonee is so natural and engaging and hilarious it propels this sensational movie into the stratosphere.
BPM (Beats Per Minute)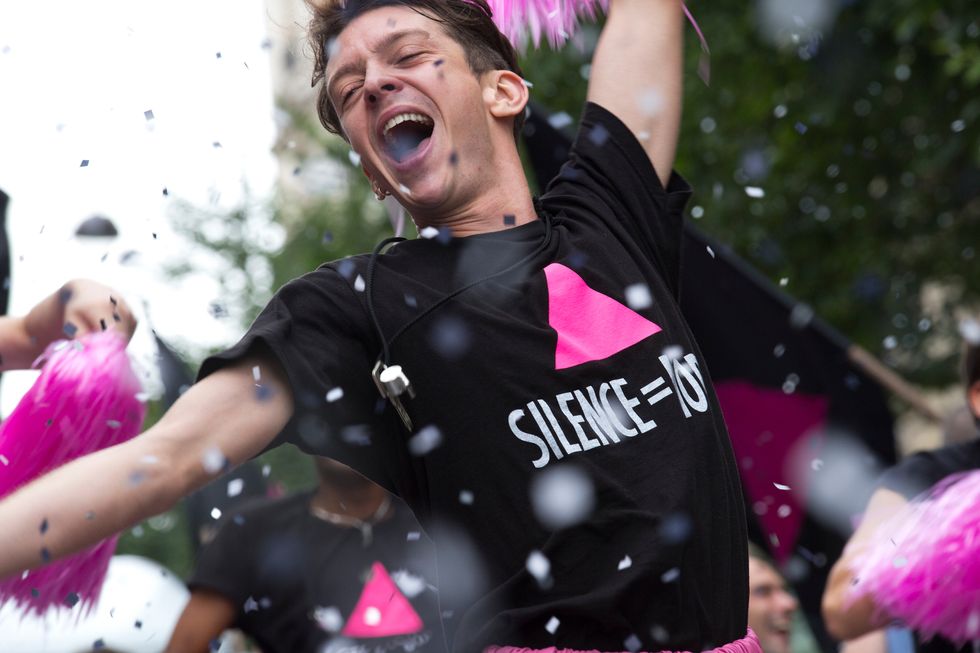 Courtesy The Orchard/NYFF
A devastating, profoundly moving film by Robin Campillo about the French Act-Up faction in Paris, France in the 1990s. In almost documentary style we are plunged into the testy meetings and newsworthy actions they plan to pull off, making sure lawmakers don't forget that people are dying and nothing seems to be getting done. This was right on the cusp of the breakthrough protease inhibitor treatment, but many of the group would tragically not live long enough to see this turning point. Much of the movie is about the new guy in the group Nathan (Arnaud Valois) and his love affair with funny, but very sick, rabble-rouser Sean (an astonishing Nahuel Perez Biscayart). We really feel the camaraderie and passions of this activist group.

Faces Places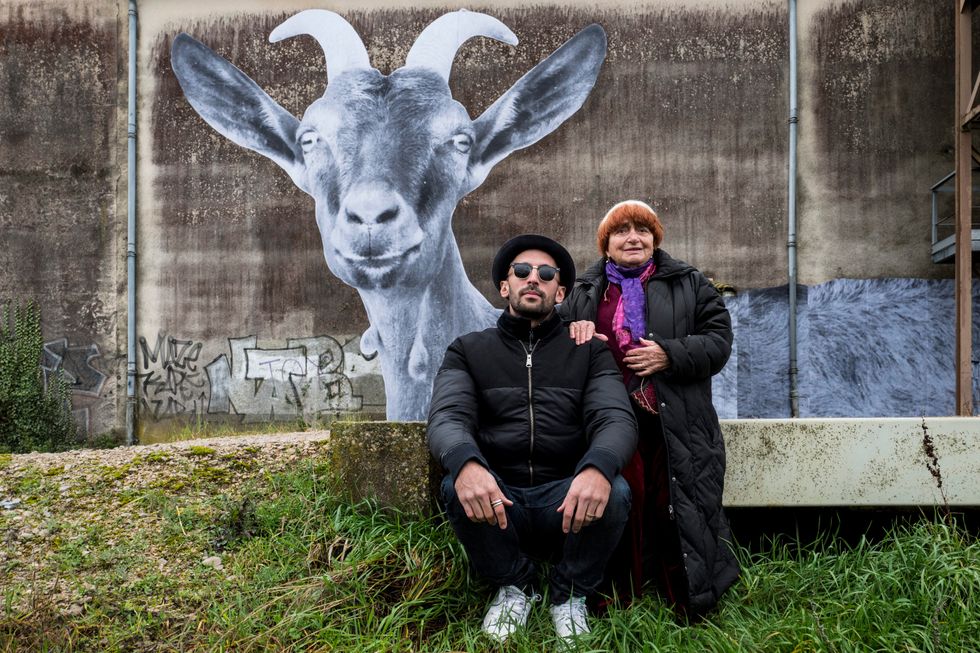 Courtesy Cohen Media Group/NYFF
Famed Belgian director Agnes Varda teams up with JR (photographer/street artist) to travel along the French countryside, stopping along the way to interview and photograph people in a van capable of producing oversized pictures that are pasted onto the sides of buildings. Varda is in her late 80s and with vision problems, but she and the 34-year-old artist JR are like kids when they are together. Not only do they inspire each other and are creatively compatible, they truly enjoy each other's company. Varda also has a way of connecting with all the interesting people they come across. An ill-fated adventure to visit Jean-Luc Godard at the end is quite poignant. A joyous, delightful, experience.
Boom For Real: The Late Teenage Years Of Jean-Michel Basquiat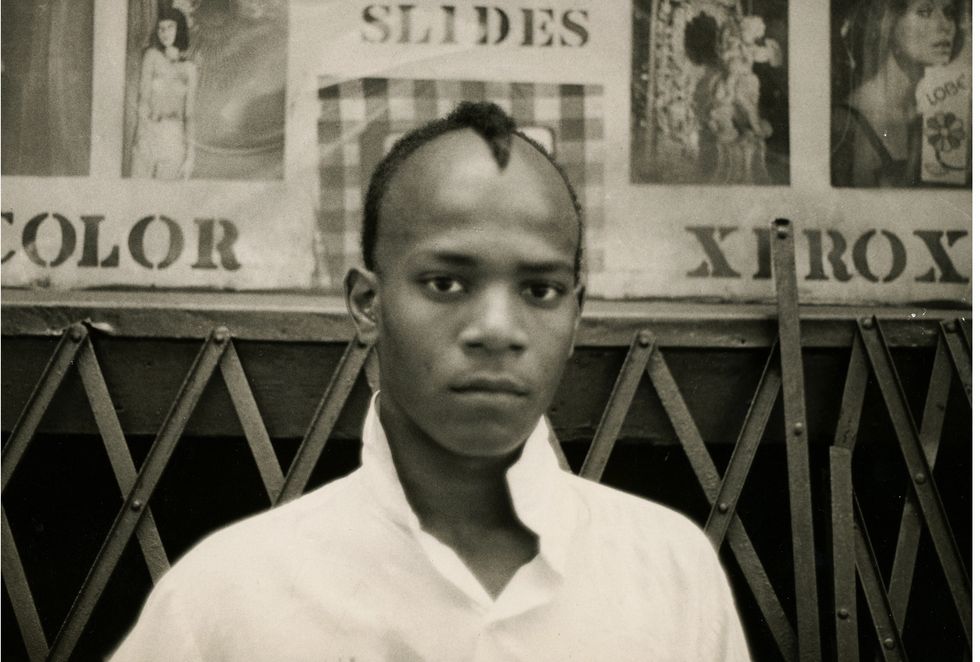 Courtesy Robert Carrithers/NYFF
One of the high points of this year's New York Film Festival is Sara Driver's exhilarating, sensational, documentary about the early years of artist Jean-Michel Basquiat. New York in the '70s was in full economic blight. The Lower East Side looked like a post-war bombed-out cityscape but became a mecca for young artists, writers, musicians, and film makers. Using incredible archival footage and witty interviews with other artists, curators and friends of Basquiat, the film creates a rich portrait of this very young, ambitious, good-looking, practically homeless, but talented artist. From his early graffiti days and how his art evolved and deepened, the film follows his meteoric rise. It's also a loving portrait of those fabulously fucked-up bohemian days in the city.
Wonderstruck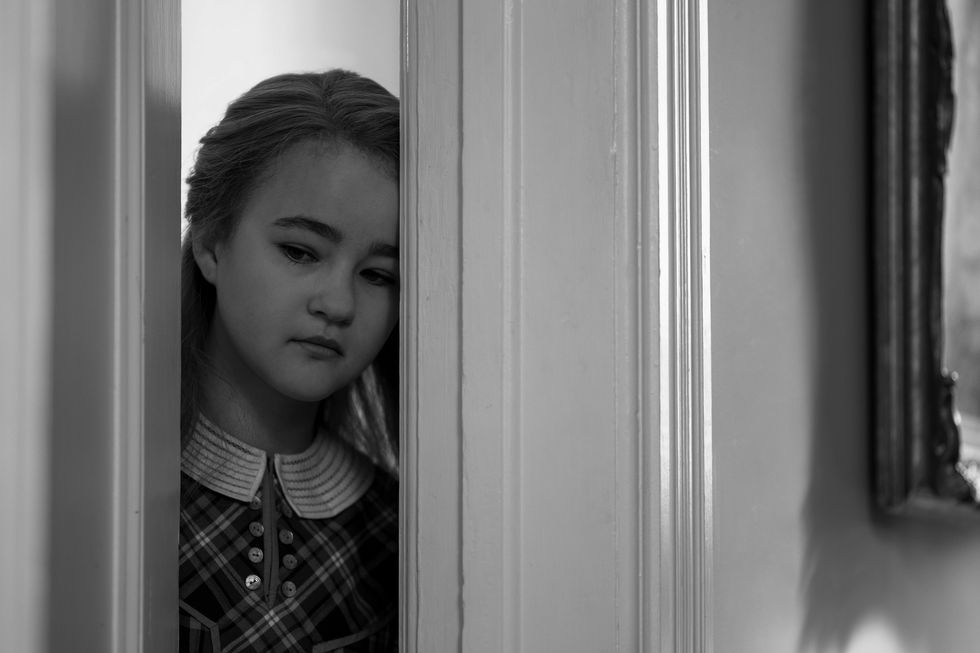 Courtesy Amazon Studios/NYFF
Todd Haynes' transcendently beautiful new film has two storylines. One (shot in black and white) is in the '20s where a young deaf girl named Rose (Millicent Simmonds) runs away to New York City to see a movie star (Julianne Moore) who is performing on stage. The other thread is about a young boy, Ben (Oakes Fegley), in the 1970s who recently lost his mother and had his hearing impaired by a freak accident. He sets off to New York City, also, in search of a father he has never met. Seamlessly these stories eventually converge in a way that left me in quiet awe. A film as mysterious as it magical and infinitely moving.
Thelma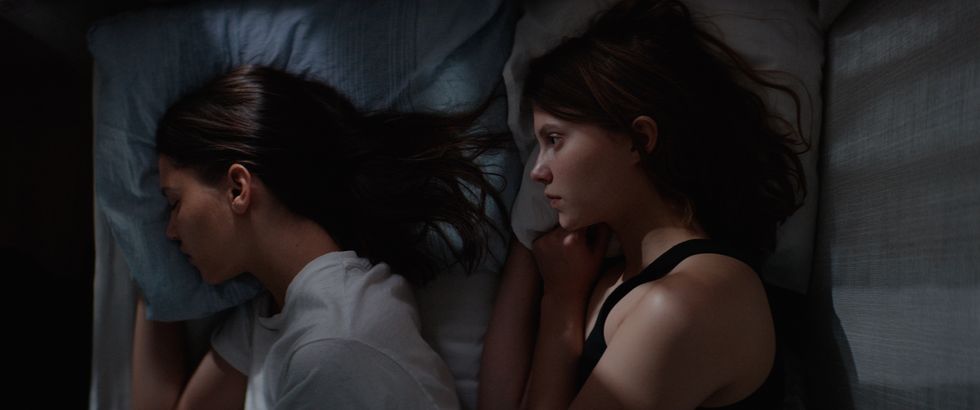 Courtesy The Orchard/NYFF
In Norwegian director Joachim Trier's simmering supernatural psychological drama, Thelma (Eili Harboe) is a lonely student at college in Oslo, raised by devoutly Christian parents, who strikes up a friendship with a fellow student Anja (Kaya Wilkins) and slowly falls in love with her. These powerful, deeply conflicting emotions cause her to have a series of epileptic-like seizures, coinciding with spooky flocks of crows racing towards the windows of her school. As the movie progresses and more secrets from her childhood are revealed, we discover Thelma has certain disturbing powers that have been dormant since she was little and are alarmingly returning with a vengeance.
Voyeur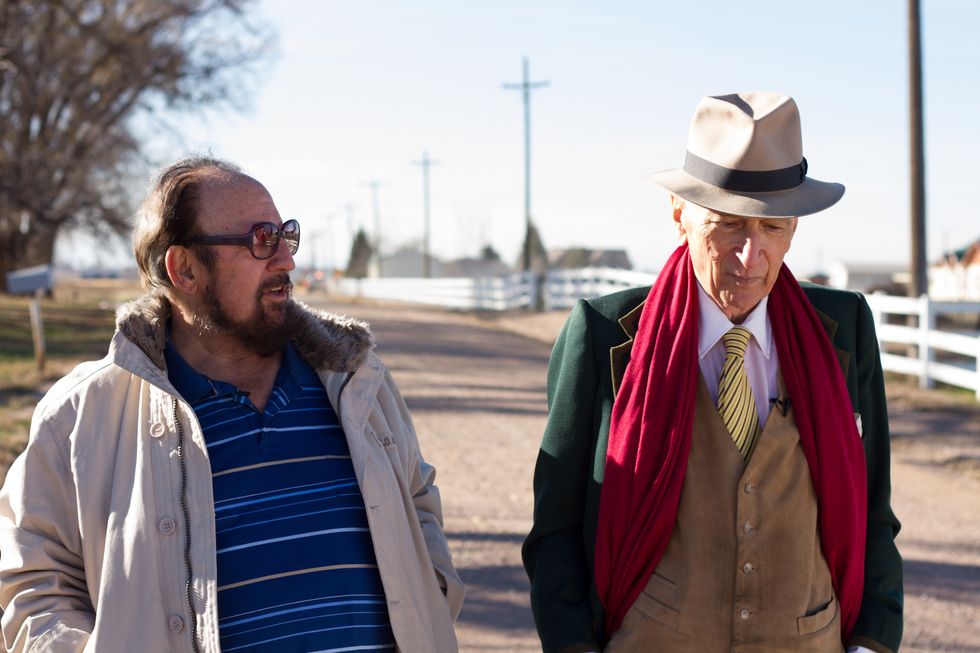 Courtesy Netflix/NYFF
In 1980, respected journalist Gay Talese received an intriguing letter from Gerald Foos, a man who had a motel in Colorado that he had outfitted with hidden ceiling vents so he could spy on the guests. He kept detailed notebooks year after year which he considered his life's "research." Talese traveled to Colorado and, after joining Foos on a voyeuristic view of the motel's customers, decided to make this into a book. This is one of those rare documentary films that is so bizarre, creepy, and fascinating it's utterly riveting.

The Meyerowitz Stories (New And Selected)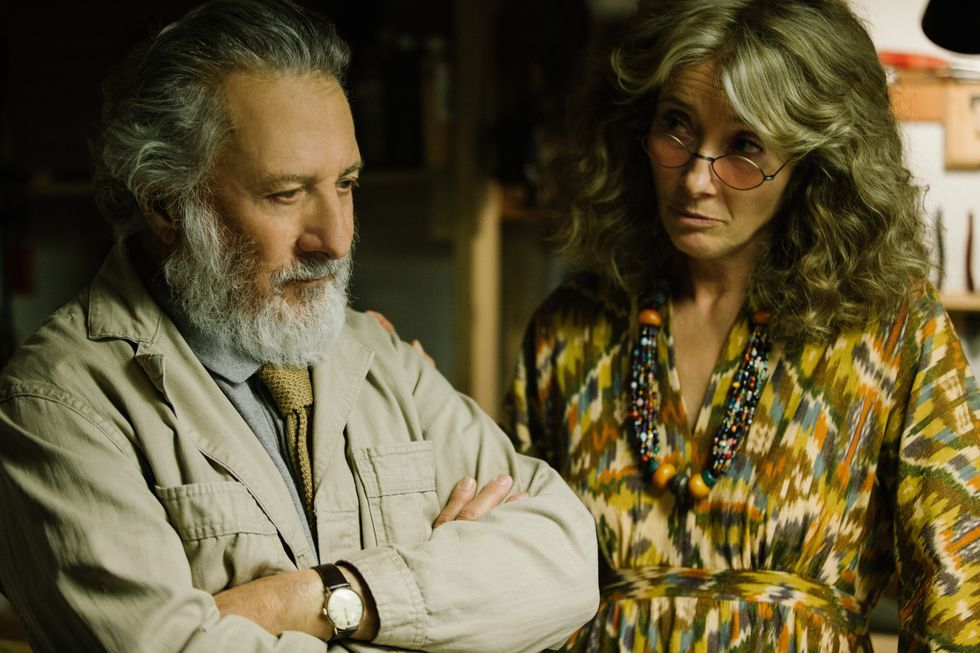 Courtesy Atsushi Nishijima and Netflix/NYFF
Director Noah Baumbach has often told stories about scholarly parents and the emotional havoc they perpetrate on their children, but never as consistently funny or as intently poignant as this film. Dustin Hoffman plays patriarch Harold, a retired art teacher in New York and sculptor of some renown, who has always been rankled by the artistic acclaim his friends have received. His favorite son Matthew (an excellent Ben Stiller) is financially successful but conspicuously lives with his wife and child far away in LA. Danny (Adam Sandler -- never better), who was once musically gifted, has raised his lovely, filmmaker daughter (Grace Van Patten) who is just starting college at Bard. And then there's sadsack sister Jean (a sublime Elizabeth Marvel). Emma Thompson plays Harold's tipsy wife. An illness causes the family to congregate later in the film and all the harbored resentments spill out. But it's always really hilarious -- even the quick-cut editing (interrupting a shout) nails big laughs. But there is a real sting in some of laughter which is often thrillingly affecting. The movie keeps surprising you -- it's just the best.
Splash photo from Thelma courtesy The Orchard/NYFF

Fashion
Story by Andrew Nguyen / Photography by Sarah Pardini / Styling by Marta Del Rio / Makeup by Kelton Ching