Eighteen years after Britney Spears performed "I'm a Slave 4 U" with a seven-foot albino Burmese python draped across her slender shoulders, Tana Mongeau has selected herself to carry Britneys torch into 2019.
The 21-year-old YouTuber snaked on to the MTV VMA's red carpet, wearing a (slightly more compact) pale yellow reptile around her waist, that a frantic animal handler appears to hand to her right.
Wise of Tana to downsize, given that Britney's original snake weighed 20 pounds. She also jettisoned the booty shorts and cleavage jewels from the original look, instead pairing the lengthy, living, breathing pop culture icon with gold patterned mini-dress that it wouldn't be difficult to imagine Britney in, doing a little turn and flip for the mirror on her Instagram. The look is completed with tiny jewel sunnies, thigh-high stilettos, and her and Britney's shared signature: blonde waves.
Dare we ask... who... wore... it better?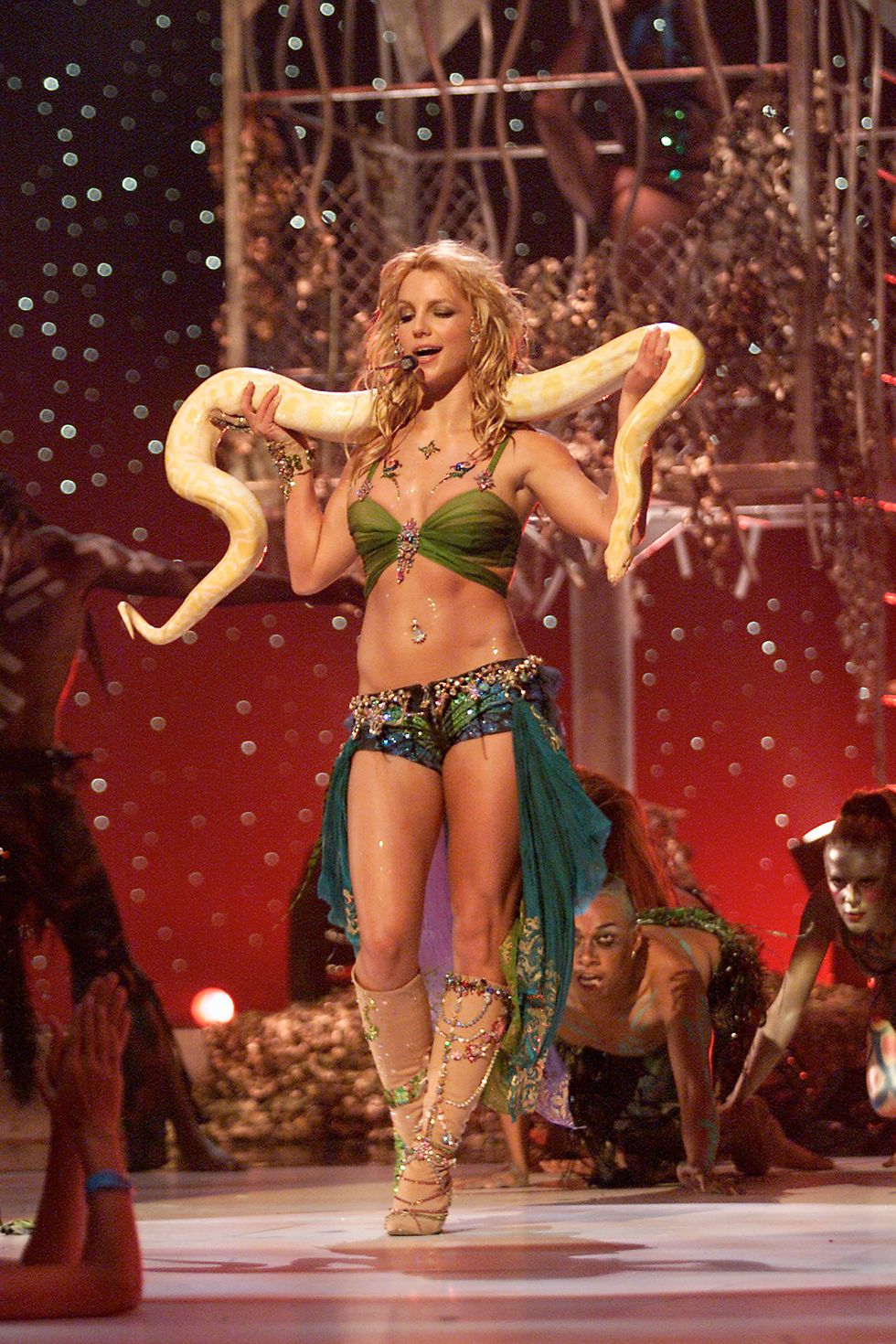 2001 MTV Video Music Awards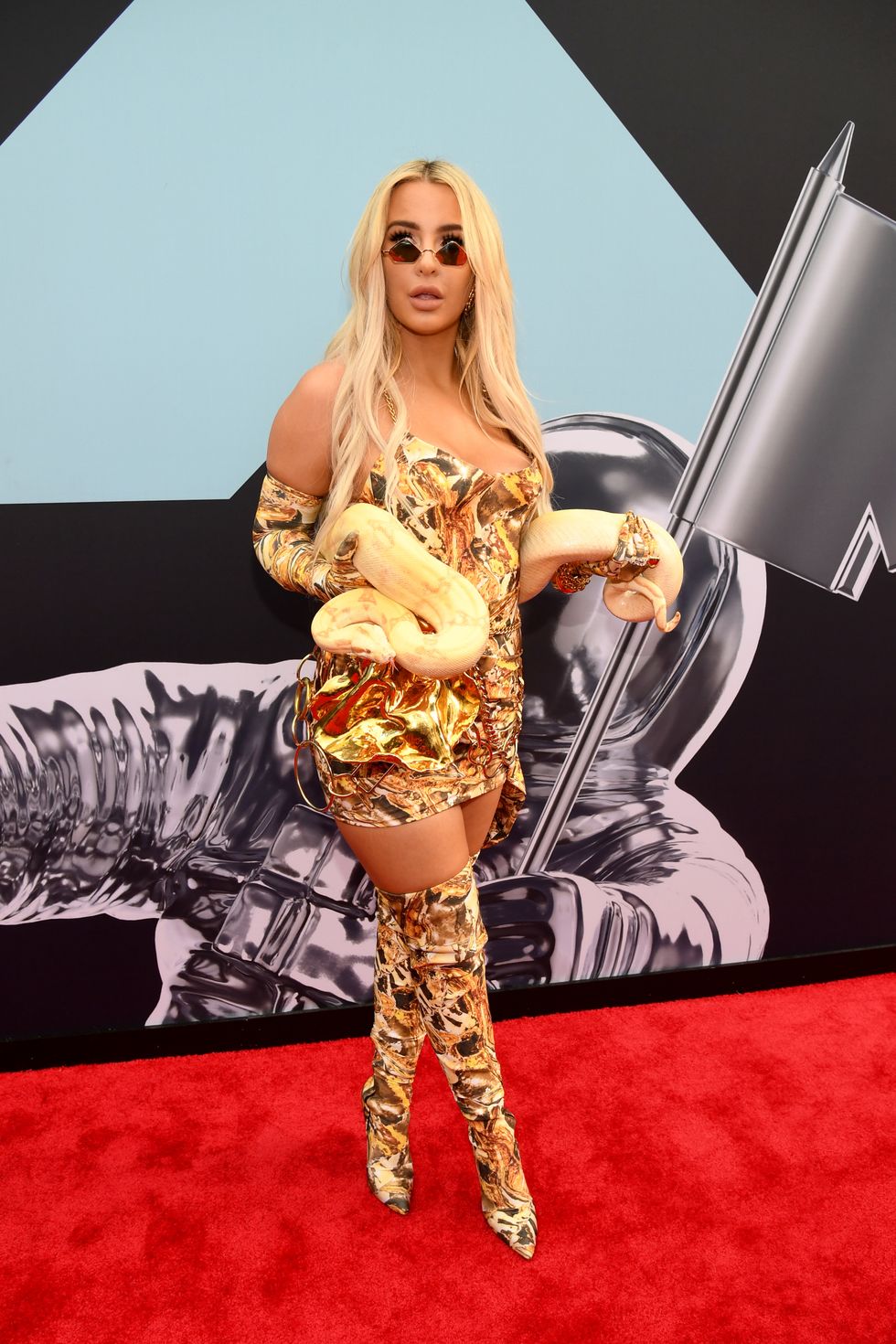 2019 MTV Video Music Awards
Watch Britney Spears' original performance, below.