Lined with palm trees and a picturesque desert mountain backdrop, Palm Springs maintains its longstanding reputation as an idyllic summer vacation destination by hosting an array of special events for first-time and returning visitors.
From June 7-9, Palm Springs welcomes the summer by hosting Splash House, a progressive music festival headlined by an impressive range of dance music's biggest stars at some of the city's most iconic venues. French electronic duo Justice, Jai Wolf, Armand Van Helden, and A-Trak are just a few of the top-tier names set to play in hotels such as The Renaissance, Desert Riviera, and The Saguaro, with a sunset/after-hours dance party going down at the Palm Springs Air Museum.
​According to a press statement, the Splash House experience is defined as one of "forward-thinking music programming, unmatchable poolside settings, and a uniquely convenient party format," where guests and dance music lovers from all over can party "steps away from their hotel, dip in and out of a multitude of pools, catch some hi-jinks from a hotel balcony, or cruise between venues in the now legendary shuttles."
Guests must be over 21, general admission passes for June start at $165; while after-hours tickets start at $45. And if you miss out on this week's festivities, don't worry: the festival hosts a second edition from August 9-11. Find out more about Splash House and see the complete line-up here.
If you happen to be one of the thousands who descend upon the city to attend Splash House, then you'll also enjoy getting in the spirit of things with DJ Sasha Marie, who is set to play the festival as well. Marie, who describes herself as an "audiovisual storyteller" is part of Soulection, an independent, inclusive music label, radio show, and collective of global musicians. As a queer woman, she incorporates elements of queer culture, including music from underground ballroom and vogue scenes, into her work. Marie shares some of her top party-starting picks from pioneering queer artists of color, from Kelela to Big Freedia, exclusively with PAPER. Enjoy below.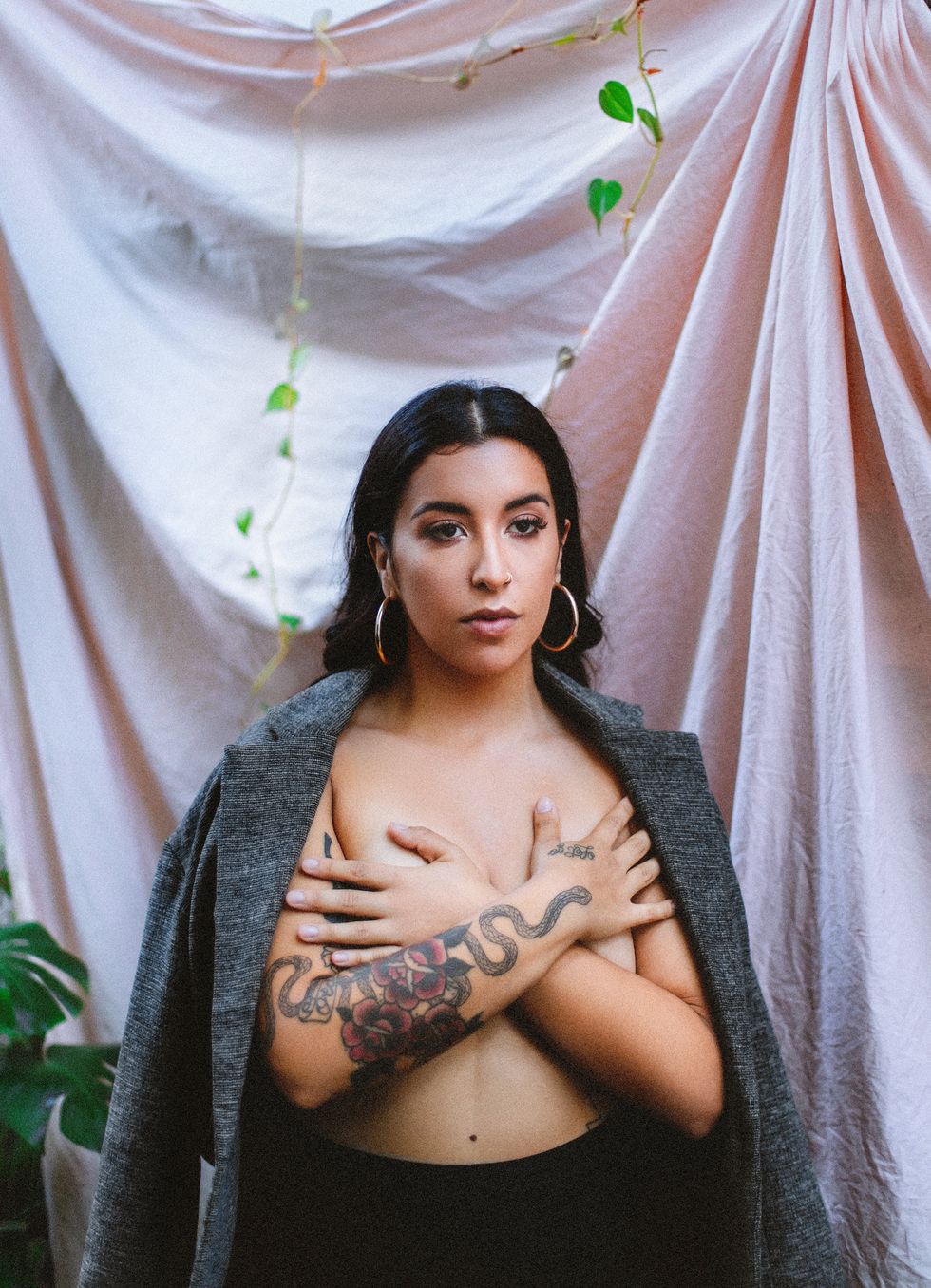 DJ Sasha Marie
Photography: Leslie Colon
Venus X and Asmara, "Putaria Maxima, Volume 1 (Mix)"
Venus X has always been a major inspiration to me both musically and culturally. She's really opened up the platform for various genres in music and fashion, all while staying true to herself. She speaks her mind and carries herself with strength and confidence. Her skills as a DJ are inspiring to me as well. I once saw her play on 4 CDJs and it was amazing. The energy she brings is unmatched.
Yves Tumor, "Noid"
I recently found out about this artist and I absolutely love his sound. This song and "That Feeling When You Walk Away" are two of my favorites by him right now.
Kelela, "Bank Head"
This song brings me back to one of my best friends Andre Power's first mixes where he included this track; it was the first time I had heard anything by Kelela. I love her voice and sound direction, it's so sexy and fun.
ATCQ and Bussabuss, "Oh My God (Kaytranada Club Edit)"
Kaytranada is a legend. If you're a Soulection fan then you're most likely a Kaytra fan too. I don't think there's one bad song that exists of his, he constantly keeps me moving!
Blood Orange, "Jewelry"
Dev Hynes is a musical genius. His music is pretty much fitting for every mood of mine. I recently saw Blood Orange live at Coachella and him and Ian Isiah blew my mind away!
LSDXOXO and Cakes Da Killa, "Frozen Over"
I've seen both of these artists live and let me tell you that I thoroughly enjoyed myself.
Princess Nokia, "Brujas"
Princess Nokia is just an all-around beautiful and intelligent badass. Her music makes me feel so powerful and confident, you can't help but jump up and down when you're reciting her lyrics. Her story of her upbringing is powerful, and I feel that she really harnesses her experiences from her past and tells a story with them through her music. I love artists that are passionate storytellers.
The Internet, "Hold On"
Syd's voice!
Frank Ocean, "Chanel"

Frank Ocean is a whole mood forever.

Big Freedia, "Duffy"

Big Freedia introduced me to the magic that is Nola Bounce music. Seeing her live was nothing short of amazing.
Photos Courtesy of Splash House
Sign Up For The Morning PAPER