When Blac Chyna and Soulja Boy revealed that they were an item just before Valentine's day, we knew it was too good to be true. Now, after just two weeks of their passionate affair — which began at Sean Kingston's L.A. penthouse and allegedly included Soulja dropping $20,000 on Chyna for V-day — according to TMZ, DrakoChyna is no more.
Soulja Boy crushed hopeful shippers, confirming the break-up with an extremely rude, now-deleted retweet of the TMZ announcement, captioned: "I just wanted to see what the pussy felt like."
He later apologized in another deleted tweet: "My apologies to Blac Chyna and my fans for the previous tweet. Blac Chyna and I have a mutual friendship nothing more nothing less."
Now, according to Page Six, he's claiming the pair never even dated, and that he's happily back together with Tiona Fernan.
However, TMZ is reporting that the pair originally coupled for more than just clicks — namely to fuck with Tyga. Tyga is Chyna's ex, and the father of her son King Cairo (she has another daughter Dream, with Rob Kardashian). Soulja is a newfound rival of Tyga, recently cheering on Travis Scott for stealing "Tyga's bitch," in reference to Kylie Jenner. According to TMZ, the pair have been beefing about who had a bigger comeback in 2018. Which begs the question, what has Tyga been up to? Soulja's at least been out here getting ripped off by Ariana Grande. Oof. Dating in music sounds complicated.
Apparently, Chyna and Soulja clashed after beginning to suspect that they were only using each other to get back at Tyga. Why didn't they just keep dating and work together to get collective revenge on Tyga, you may be wondering.
While they agreed about Tyga, according to TMZ, they didn't agree about other aspects of their relationship: Soulja apparently always wanted to party, while Chyna was trying to stay in and chill. Her own Tyga intentions aside, Chyna, apparently, was looking for the real thing and felt that Soulja Boy — despite having grown up into a soulja man — just wasn't ready to commit.
Chyna's kept quiet about the split, but seems to be taking solace in empowering Instagram quotes, and her work repping Fashion Nova and apps that let you hack your boyfriend's phone.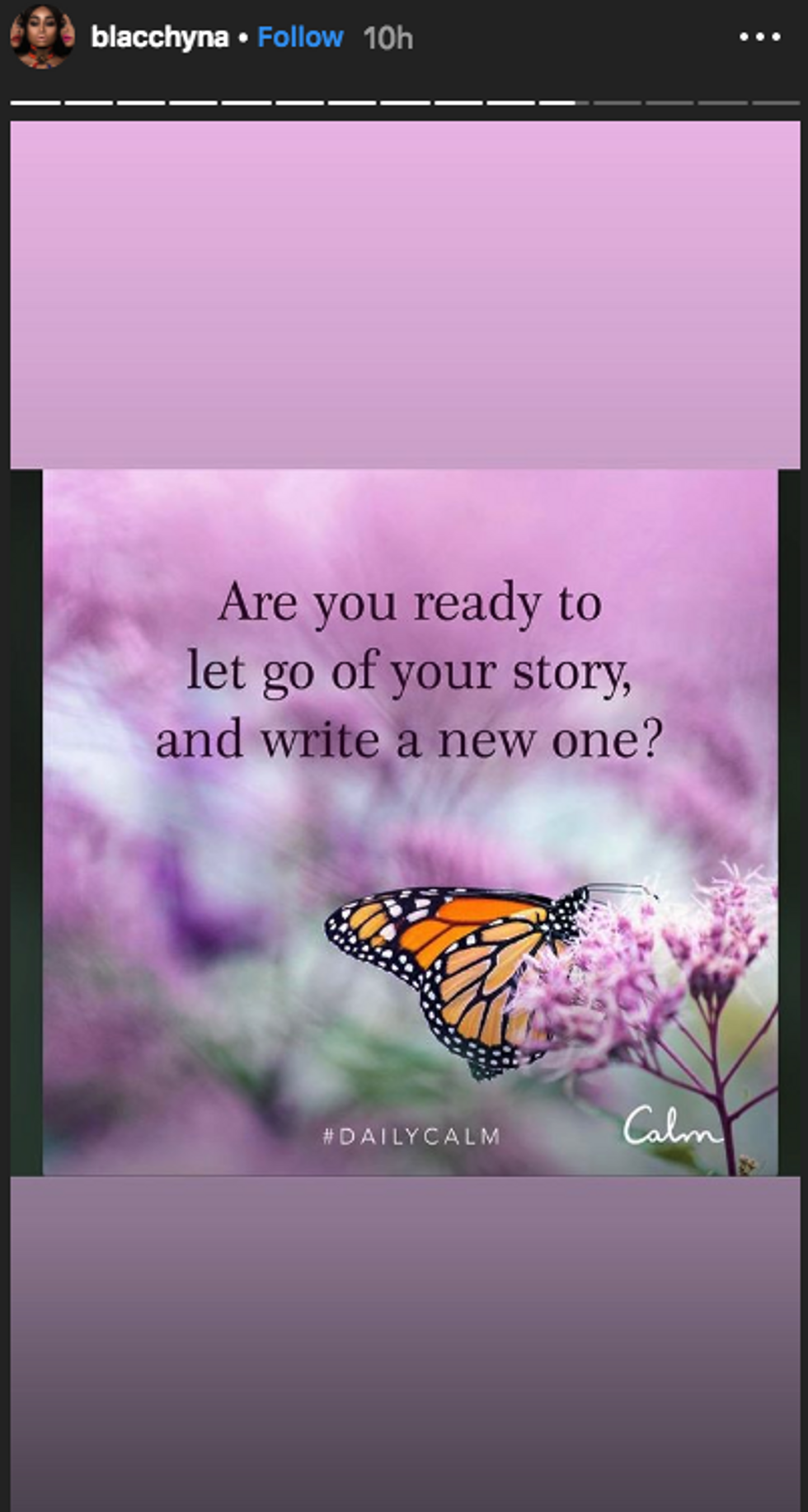 Photo via Instagram