There's no better way to recharge than with fabulous imported skincare, and that's what Charlotte Cho at Soko Glam offered last week with their new SoHo pop-up.
A microcosm of skincare, food, and tutorials, Soko Glam brought an education-heavy experience to time crunched New Yorkers. Whether you're a beauty junkie that lives in Sephora, or someone who pumps four types of lotion into their palm at once, the event had something for everybody.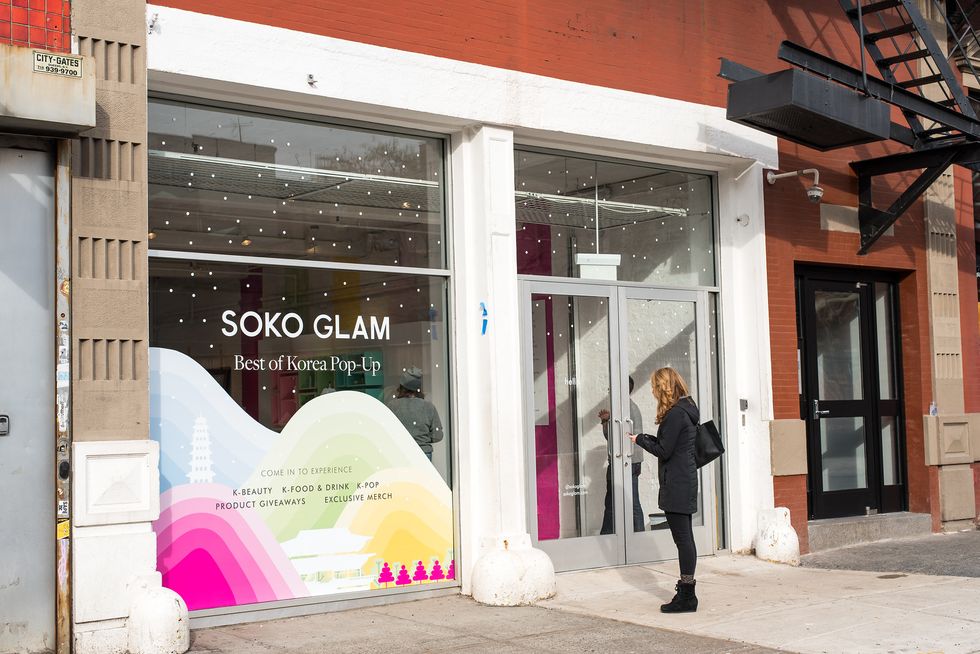 "I think this journey is something very empowering, and it brings confidence to men and women," said Cho, when asked about the philosophy behind Soko Glam. "A lot of people don't talk about skincare, because they think it's boring. But, I love how K-beauty makes [skincare] fun and exciting. We're so focused on education [at Soko Glam], that we even created the Klog, a content site and skincare guide. No other K-beauty skincare focuses so much on education."

With dozens of beauty products launching monthly, it makes sense that Soko Glam wants to keep their consumers in the loop. Throughout the store, there were charts listing proper application techniques, and the purposes for each product. While South Korean beauty product's prices aren't typically sky high, especially at SokoGlam, (Of course there are luxe players like Amore Pacific and Sulhwasoo), it doesn't mean that there isn't money to be made. In fact, Korean beauty has taken the international market by storm.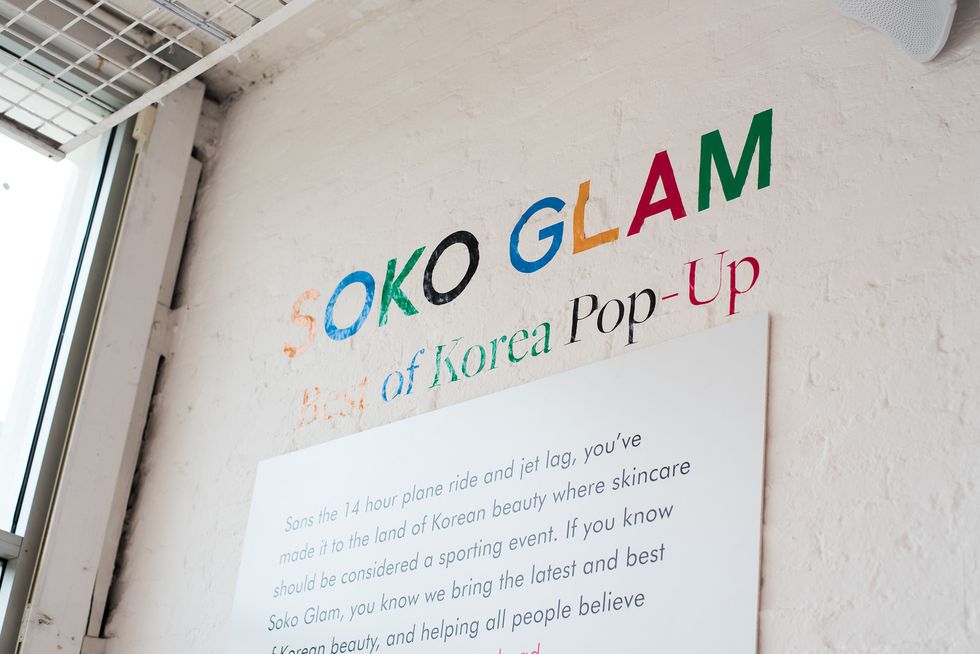 According to export.gov, "South Korea is the 8th largest cosmetics market in the world, representing nearly 3.0% of the global market. In 2016, the market size was estimated to be approximately USD 7.1 billion; the total local production and total exports increased approximately 8.2% and 61.6%, respectively, from the previous year. The market has grown at an annual growth rate of 8.2% for the last five years."

The Wall Street Journal also reported that LVMH purchased in 2016 a stake of Clio Cosmetics Co., a South Korean cosmetics company. When one of the world's largest luxury superpowers takes notice of an industry, it means things are serious.

So whether you're hunting down products for the perfect Instagram selfie, or you're a career junkie plagued by dark under-eye circles, Soko Glam can probably help you. Life in Manhattan is already stressful enough, the least we can do is pamper ourselves.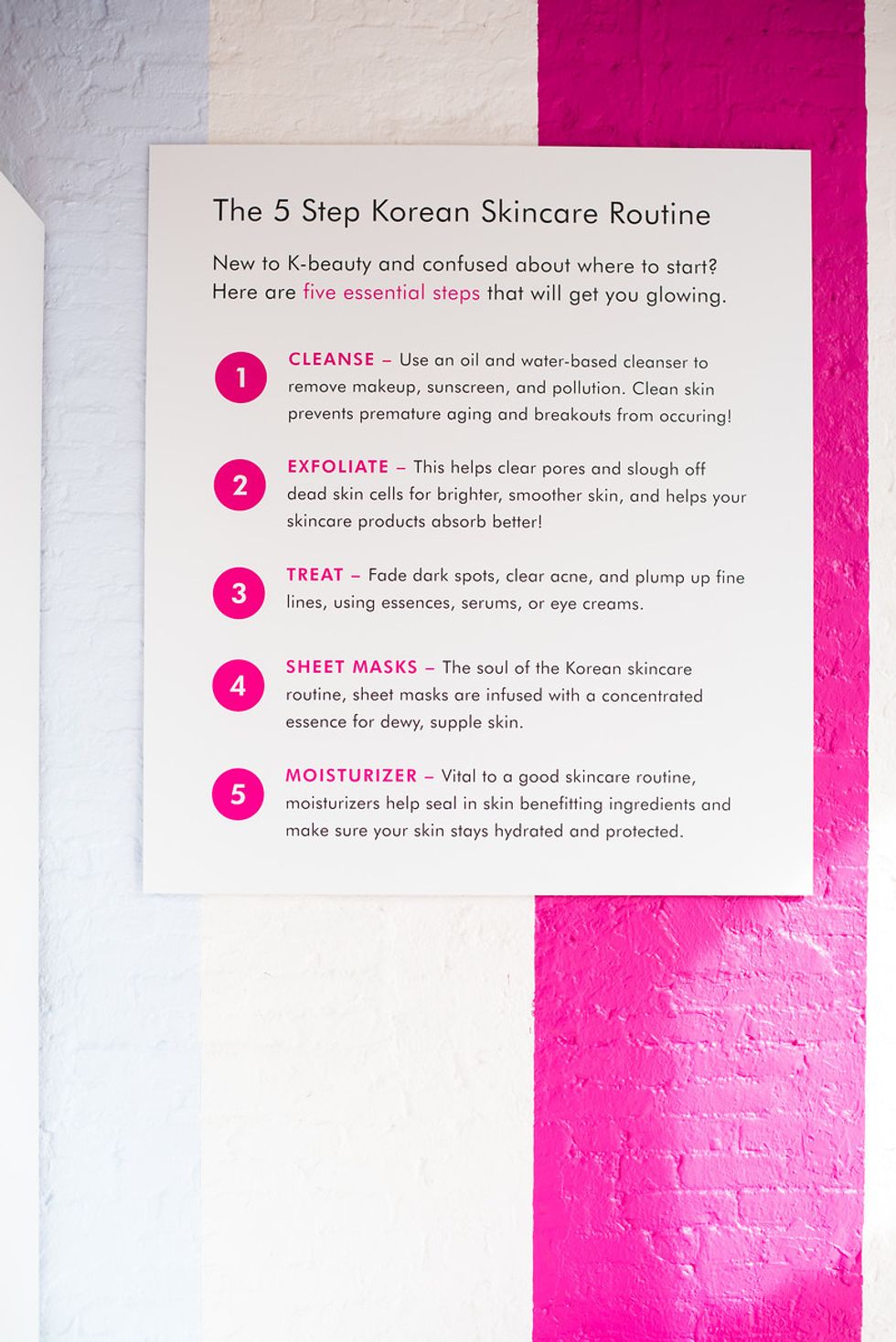 As far as the two cardinal rules of Korean beauty:

1. Double Cleanse! Wash that face of yours twice — once with an oil/balm cleaner, then a water soluble face wash.
2. Use a mask whenever you can. They'll help your skin absorb all the nutrients in the serums because of the fiber design, and it transforms a boring night-in to a spa night.
Photography: Sam Glennon