Sensen Lii's high-impact fusion of dramatic costumes and athleticwear shook up the VFILES show this past September at New York Fashion Week. For his label Windowsen's stateside debut, the Chinese-born designer sent technical fabrics in electrifying neon hues, platform trainers, ostrich feather-festooned track jackets, and bombastic ruffle gowns with utilitarian trimmings down the runway.
Currently in his third year at the Royal Academy of Fine Arts Antwerp, Lii has begun amassing quite the following. Among his fans are Nicopanda creative director Nicola Formichetti and pop star Rita Ora, who recently wore Lii's designs at MTV's Varna Beach music festival.
With performance art garb and sports gear as the tentpoles of his work, Lii's has established a tech-meets-couture aesthetic that's entirely enthralling. The 28-year-old spoke with PAPER about his theater background, genderless approach to design, and the meaning behind his budding label's peculiar moniker.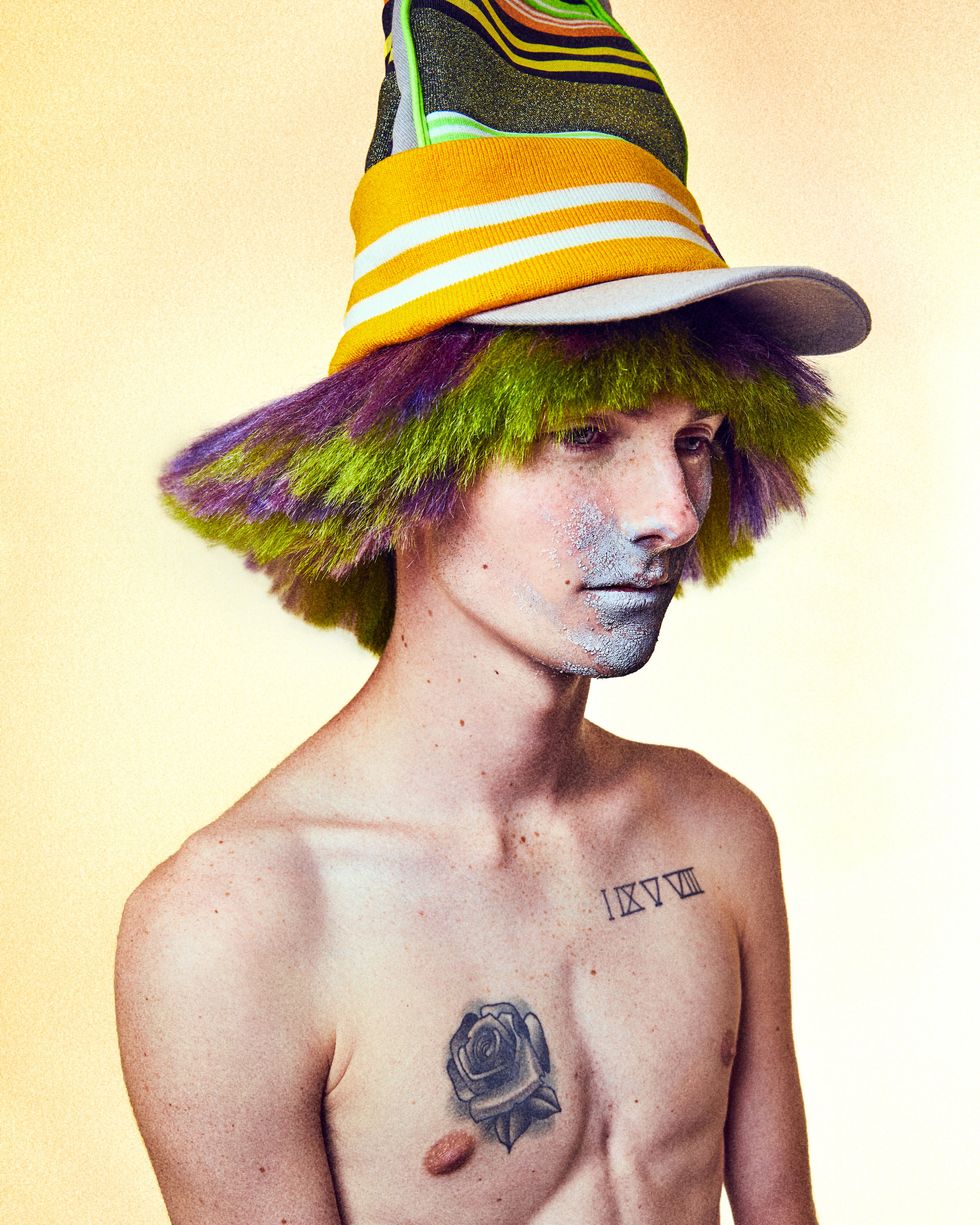 What sparked your interest in fashion design?
I studied musical performances in China before I came to Antwerp Fashion Department. In my last years at college, I interned as an actor in a music troupe. When I was at the backstage, I had chance to see a lot of beautiful costumes. During that time, I was thinking about my future and if I could make beautiful [pieces like that], as well. Those experiences inspired me a lot.

After the internship, I was looking for a job as stylist assistant. I was exposed to a lot of high fashion and interesting jewelry. I learned a lot from that work as well. I then began studying design by myself, but wanted to go to Antwerp Fashion Department. Fortunately, I passed the entrance exam, but had visa issues so that delayed my studies for a year. That didn't stop me though, I got a chance to become a design assistant for the British brand Ground Zero. I am very grateful to the designers Philip and Eri for giving me an internship.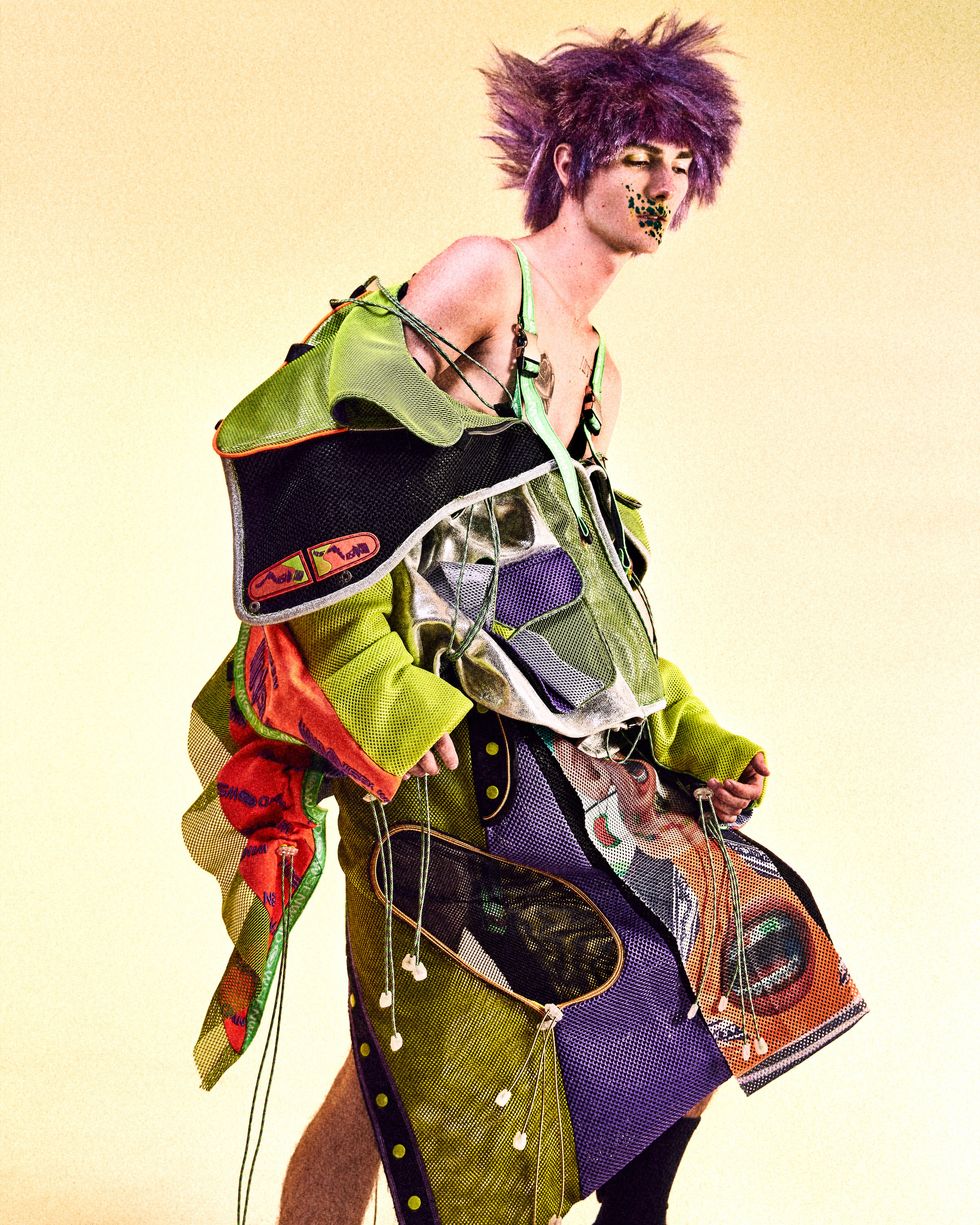 Your work isvery performative and theatrical, but it also takes cues from activewear and utility. How did you decide to fuse these disparate styles?
Traditionally, exaggerated costumes represent women and sportswear represents men. I'm interested in both women's haute couture and men's functional sportswear. I hope to do something new with this integration. For me, clothing is gender-free. I hope that my designs are for individuals with a distinct personality and not too [focused on] gender.
Are there any designers or performers that you look to for inspiration?
My idol has always been Nicola Formichetti, I really love what he did at Mugler. Also, Leigh Bowery [the late Australian performance artist and costume designer] is an important influence in my collection. I am obsessed with his performances, makeup, and dramatic costumes. He is so unique.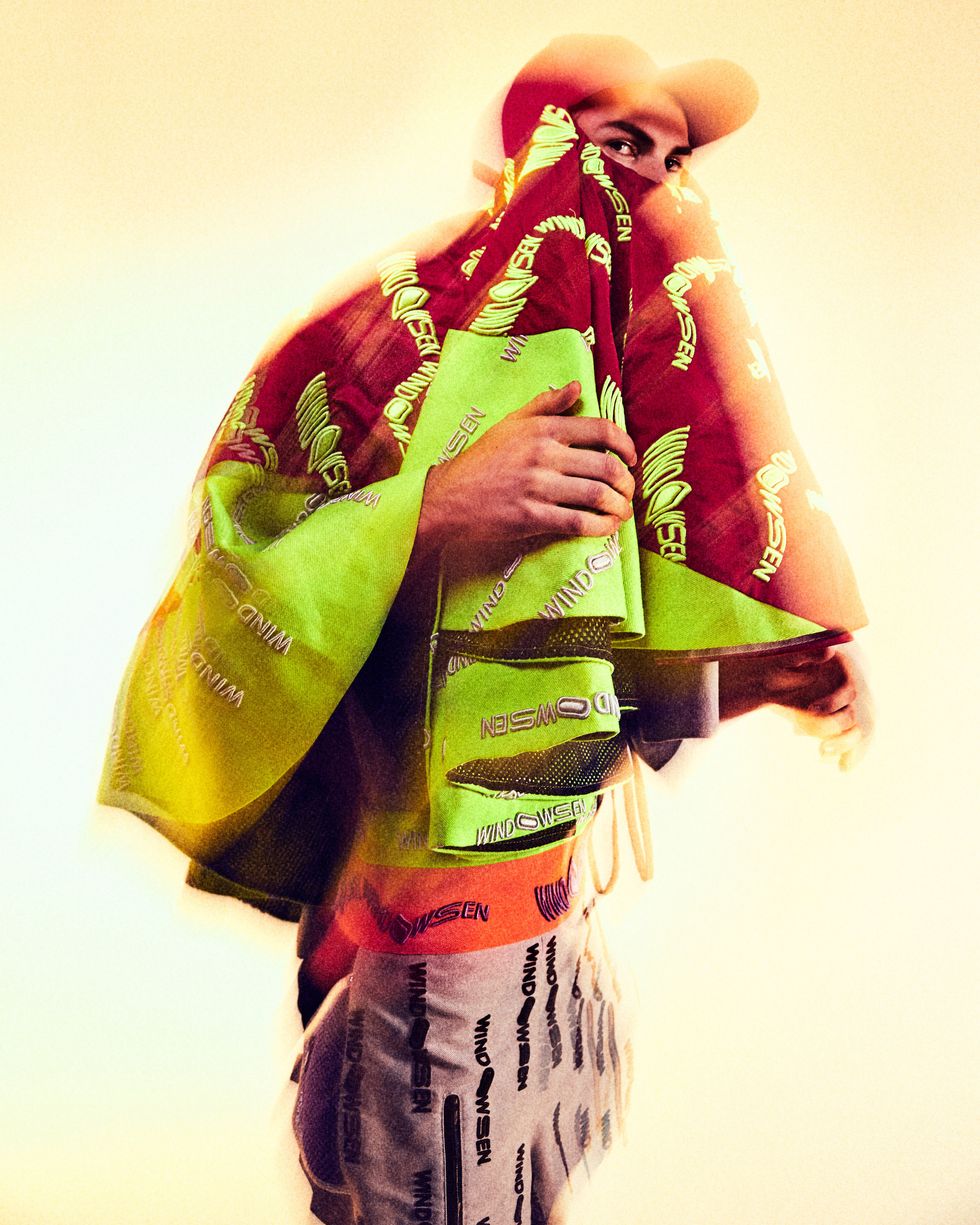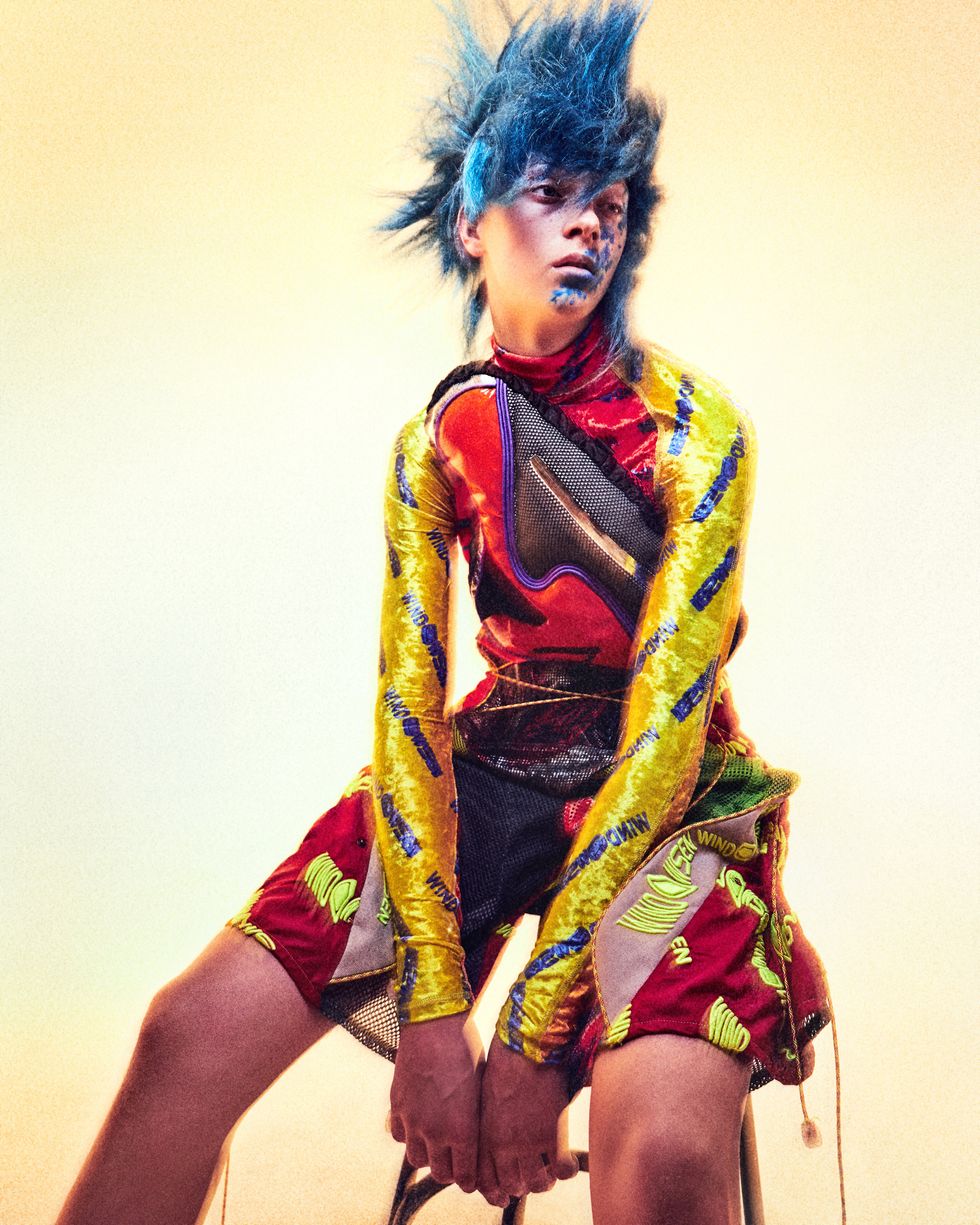 What's one of the key takeaways from being at the Royal Academy of Fine Arts Antwerp?

The impact of Antwerp on me is unprecedented. A lot of ideas became a reality there. The teachers guided me to find my own way, different from others, and create what I want. They give students a lot of space to design what they want. Everyone is very different, and they have a completely different world from you.

What does your label's name, a portmanteau of "window" and your name "Sensen," mean?

Windows has two different meanings. One is an internal window that I wish to open up to show the world who I am, and the other is the Windows [operating] system. That represents a part of my design that references computers and futuristic or scientific [elements].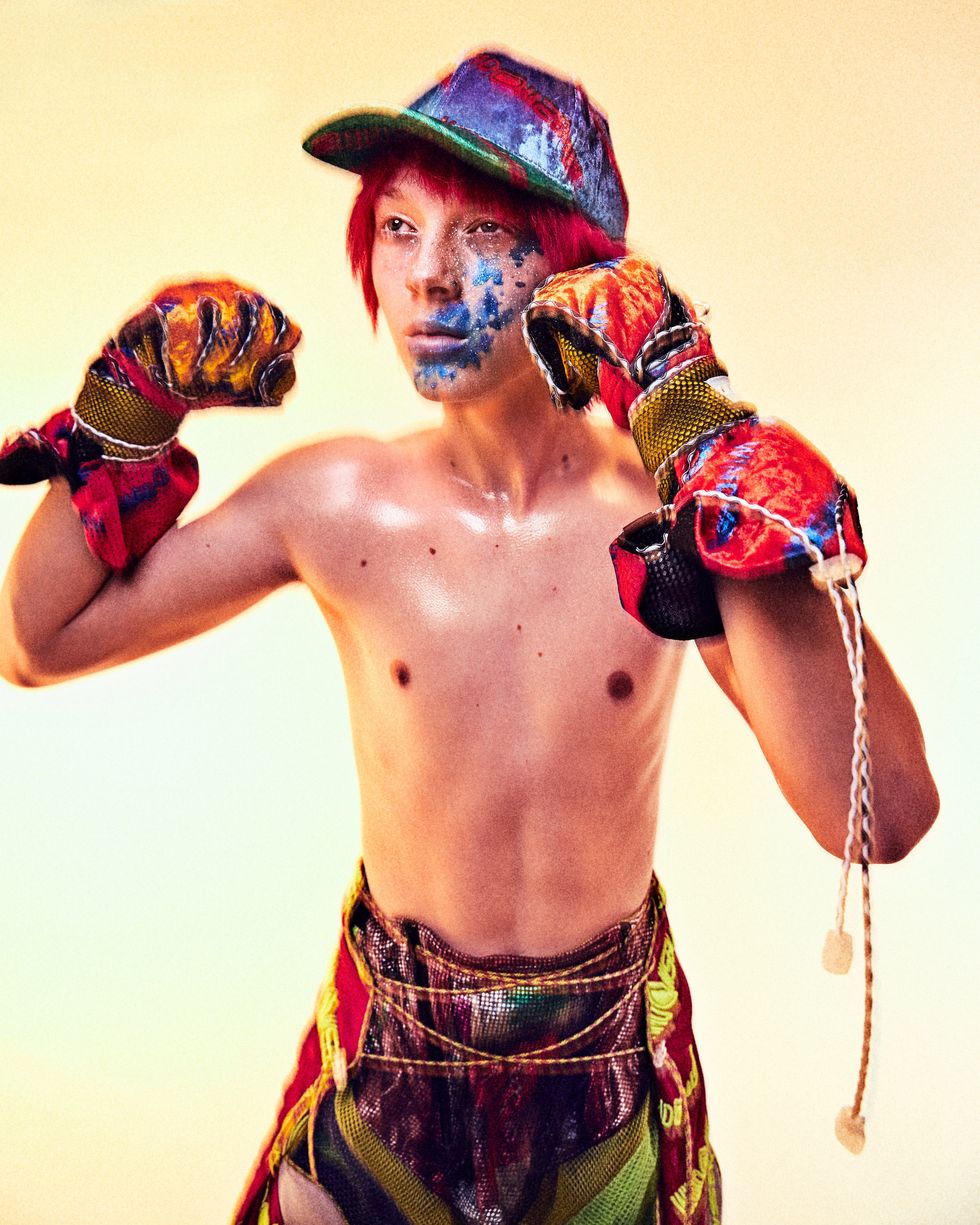 What was it like to have Rita Ora has wear pieces from your collection on stage?

That was amazing experience! Very fortunately, Rita's stylist Karen Clarkson discovered my work through Instagram. I'm so very happy that Rita wore my collection.

Who's another star you're hoping to dress in the future?
Lady Gaga! One hundred percent!