Fashion photographer Sebastian Faena debuted his first short film Fernando at the Cannes Film Festival. The film is a haunting mediation starring model Miles McMillan. It was shot in the countryside near Faena's hometown of Buenos Aires and was inspired by Faena's older brother who drowned as a child before Faena was born. PAPER caught up with the filmmaker after he returned from Cannes.

You told me the film is inspired by your brother?
The film is about something that happened to him, but also it's about how this incident shaped other people's lives.

Is it almost like a ghost story since it's inspired by someone you never really knew?

Yes, only in this short film we are there by the pool at the same time perpetually.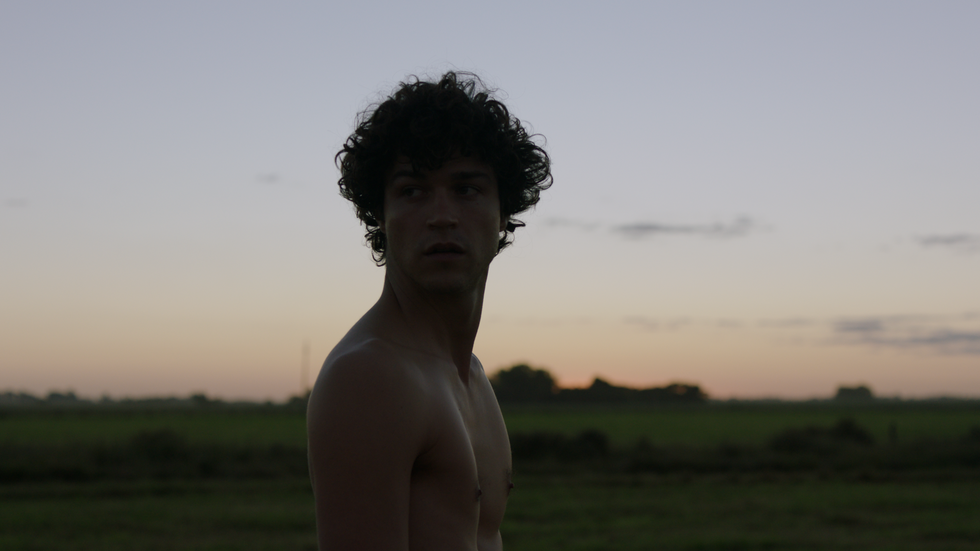 Miles McMillan in 'Fernando'
What made you decide on that topic for your first film?
I don't really know. I can't tell. It was what I needed to talk about then.
How did you choose Miles to star in it?
He's my best friend. We were in Buenos Aires and something electric happened between him and the Argentine country side. It's the first time he had ever acted and he does it all perfectly with such elegance and effortlessness. He does it the smart way, He does not force anything and is very honest in the approach to the work.
What was your experience at Cannes like?
All my friends were there and it was such a joyous week, screening the film for the first time next to them at the Palais des Festivals gave me a comforting sense of validation.
How is making a film different than shooting fashion or portraits?
In every possible sense it's the absolute opposite. Fashion photography is about content, films are about context (it should be at least).
Do you want to make more films?
Yes, I'm writing a script right now. I hope to make films the rest of my life. It's what I started doing, maybe too young and needed a decade of a job that was less demanding, but now I don't think I could be happy doing anything else. So this is what I'm doing.