In the modern age of instant success and ephemeral virality, Rico Nasty's career is an outlier. Rather than garnering an immediate following from the popularity of a few hits, she's cultivated a cult following over the past few years by connecting with, growing with, and consistently releasing music for her fans. Born in Brooklyn but hailing from Prince George's County, Maryland, Rico Nasty first made waves in the hip-hop scene with her early tracks "iCarly" and "Hey Arnold" from her 2016 mixtapes The Rico Story and Sugar Trap, respectively. Last summer, she made her major label debut with Nasty, a project she released via Atlantic Records.
With tracks like "Rage" and "Trust Issues," Nasty featured a continuation of the type of anthemic, in-your-face tracks like "Poppin'" (which fans first heard at the end of an episode of Issa Rae's Insecure) and show off her distinctive nu-metal influenced sound. She's also ferociously confident, willing to take risks and experiment with new sounds, new looks and new beats — all without worrying about criticism. "It's all about not taking criticism the wrong way," as she puts it, and instead "being able to evolve into my BEST self possible" rather than try to chase fads or sounds popular among other artists.
2018 proved to be the biggest year of Rico's career so far but 2019 may be shaping up to be even more important. She's already released two new videos — "Sandy," a Zack Fox-directed clip made purely from memes and shock images, and "Roof," a surreal, futuristic dreamscape — in anticipation of a new recording project out in April, whose release will also coincide with her appearance at Coachella. Rico teamed up with Doja Cat in "Tia Tamera," a song and video that name checks '90s-era TV's beloved twins and celebrates women supporting other women.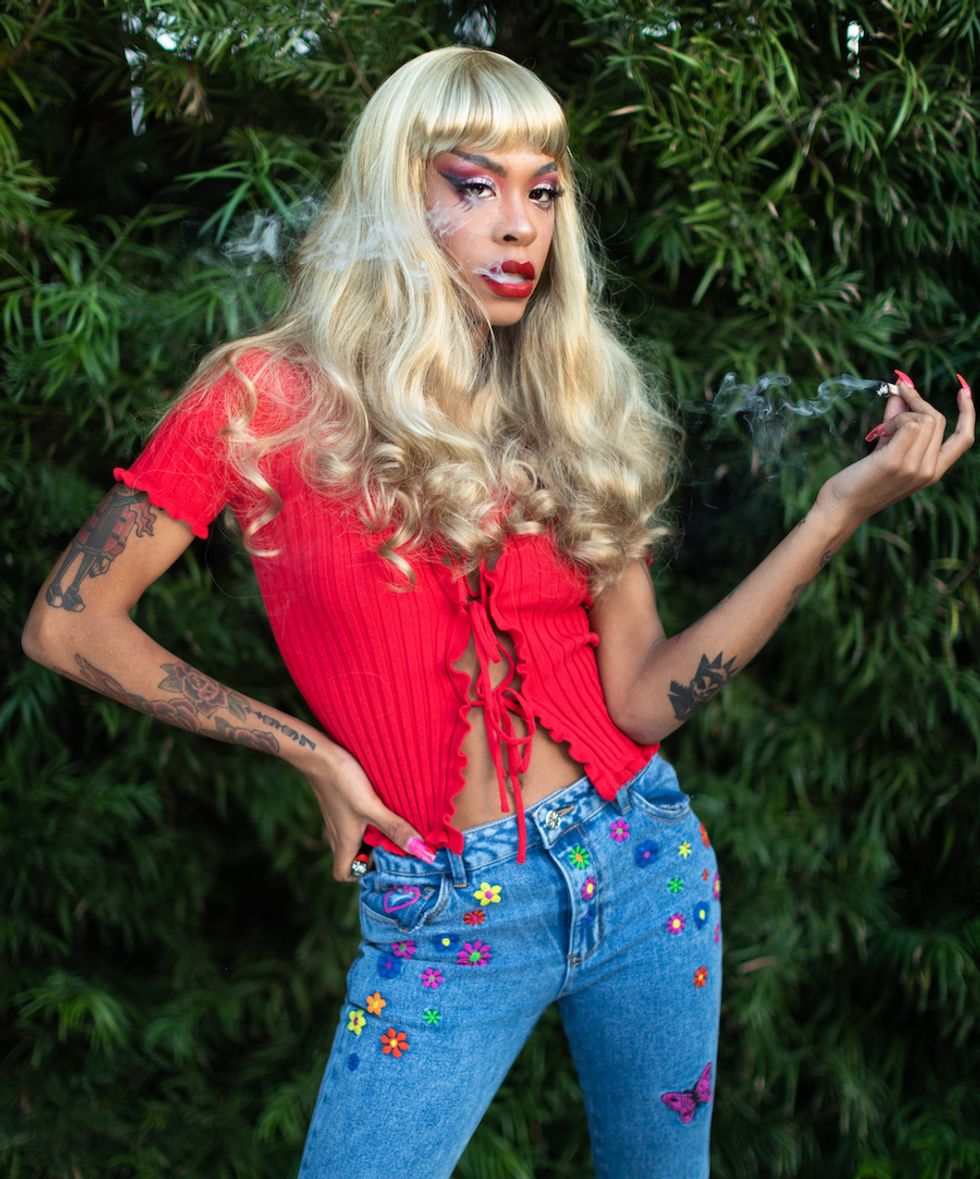 And music isn't the only thing she's been busy with this year. She could also be seen walking the runway for Gypsy Sport during NYFW last month, no small thing for an artist who says "I feel like fashion is a big part of my art because I express myself through my hair and my clothes A LOT." She adds, "Before I was yelling in my music, I was yelling through my outfit. Who would Rico Nasty be without her big, black combat boots?"
During a particularly exciting time in hip-hop, especially for female hip-hop artists (just check out our recent portfolio of some of the best ones on the scene right now), it's this punk spirit that makes Rico stand out. Returning to the idea of keeping your head down and focusing on improving yourself (as opposed to competing with others), she stresses that the piece of advice she'd offer young artists is to "be your own blueprint." She adds, "Be yourself. It's your life."
Photography: Mario Kristian