Icelandair first started offering their famous stopover packages way back in 1955 but if it seems like all of a sudden that every one of your friends (and Kim Kardashian) have been taking selfies at the Blue Lagoon, that's not a coincidence. In 2014, the airline launched their first-ever global campaign, #MyStopover, which put the program on many more travelers' radars and made Iceland a must-see cultural destination in the process. Between 2009, when Iceland saw a little less than 500,000 foreign visitors to the country to 2018, when that figure was closer to 2.3 million, there has been a 400% increase in foreign tourism over the past decade. (In the three years between 2014-2017 alone, tourism has increased by over 200%.) Along with the campaign, shoutouts from people you follow on Instagram, the aforementioned Kardashian family, Justin Bieber and Gwyneth Paltrow have all amplified Iceland's buzz.
What's more, this boom is no accident. Back in 2008, the global recession hit Iceland particularly hard and their three major banking institutions went bankrupt, bringing the collapse of the financial sector and pretty much the entire Icelandic economy -- and government -- along with it. "The financial collapse of 2008 was the first recent boom in tourism," Michael Raucheisen, Icelandair's Communications Manager for North America, explains. And there were a number of reasons why. "Iceland was at its financial peak prior to the collapse, the standard of living was very high and things were quite expensive," he says. "After the collapse in 2008 the rate of exchange for the Kronur went from about 50ISK to 1USD to about 155ISK to 1USD so people were literally getting three times their money with the same high standards, infrastructure and natural beauty that Iceland has to offer.
"Word got out quickly and people who were apprehensive before, due to cost, started flocking to Iceland to get the best value. Of course Icelandair along with the country promoted this. The influx of tourism was beneficial to the Icelandic economy at a time when they needed it most. Everyone benefitted. In 2010, Eyjafjallajökull [the volcano that erupted, causing major chaos for travelers] brought more attention to the country, showcasing the incredible power and beauty of Iceland and a further wave of tourism began. In 2014 when we launched our #MyStopover campaign we again encouraged travelers to stopover en route to their final destination. This gave people the opportunity to get a taste of Iceland and see why it had become so hot."
And it's fair to say that tourism has played a major role in reviving Iceland's economy. In a report published by the CIA World Fact Book and cited in a Bloomberg article, tourism was "the main driver of Icelandic economic growth, with the number of tourists reaching 4.5 times the Icelandic population in 2016." Thanks to this increase in tourism and the related growth in revenue, the percentage of the country's GDP from that industry is steadily increasing and, as of 2017, accounted for about 8.6%.
At the same time as the recession created a silver lining by spurring innovation in the tourism industry, it also played a role in encouraging many young creative people to take risks, start out on their own and launch new businesses. Talking to young entrepreneurs in the city, several have cited the impact of the recession -- and the job scarcity that followed -- as a motivator for starting their own projects. Now, over a decade later, the fruits of these efforts can be seen throughout Reykjavík, which is no longer merely a homebase for travelers on their way to the Blue Lagoon, Golden Circle or volcano tours. The city has a lively nightlife scene, world-class restaurants, stylish boutiques that wouldn't be out of place in Stockholm or Silver Lake and lots of artisanal treats from upstart food companies everywhere you look.
We spoke to a handful of Icelanders behind some of the most interesting creative enterprises in the city today, from a baker making the best cinnamon rolls in Reykjavik and a designer behind the capital's coolest boutique, to the co-founders of a sustainable sea salt brand and a delicious chocolate company and three young women playing some of the city's most interesting music. Read on to hear how they started their businesses, what cool kids in the city are obsessed with and why the city's -- and country's -- small size is both a blessing and a curse.
Photo by Hör∂ur Ásbjörnsson
Ágúst Einþórsson, Baker/Founder of Braud & co. bakery
What was your background in baking and what made you want to start the bakery?
My background is all over the place but I have found out that my main passion really lies in communicating and connecting with other people. My beginning with the food industry started in Denmark where I was learning to become a pastry chef (konditor). That lead to an internship at Ruths Hotel at an amazing restaurant where the focus was on French cuisine and at that time the restaurant was considered one of the best in the country. It's there where I really got to know making pure, clean food and that sparked something within me. After my graduation I moved to the capital, Copenhagen, and worked a variety of jobs at bakeries, restaurants, a chocolate factory, a [bar] and more. During the night I baked but I did not like it. At restaurants, in the evening, I wasn't satisfied somehow with "just" making the food or the pastries, I wanted to meet the people that enjoyed it -- the customers.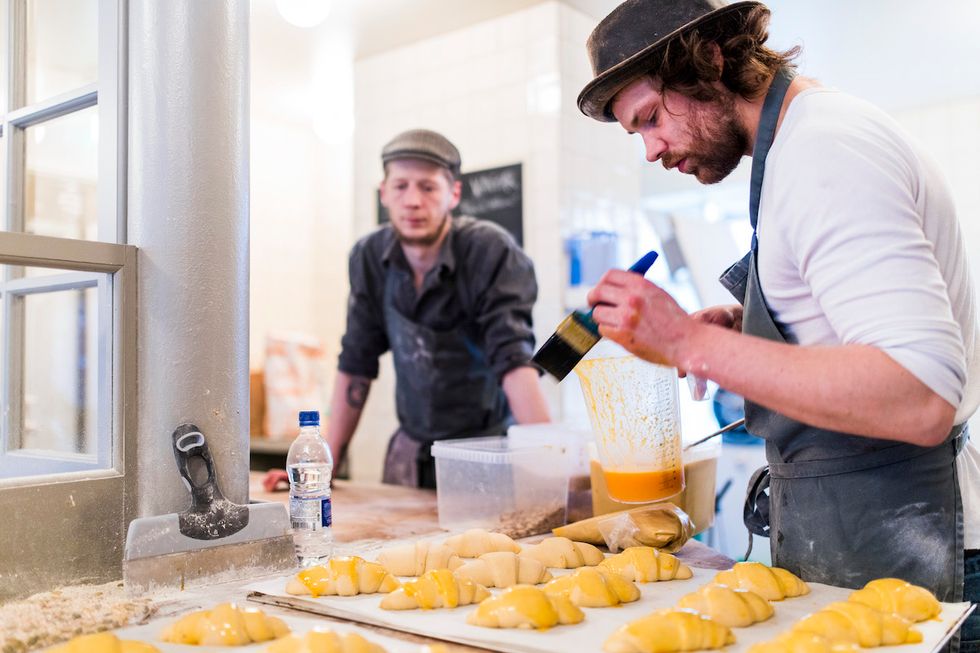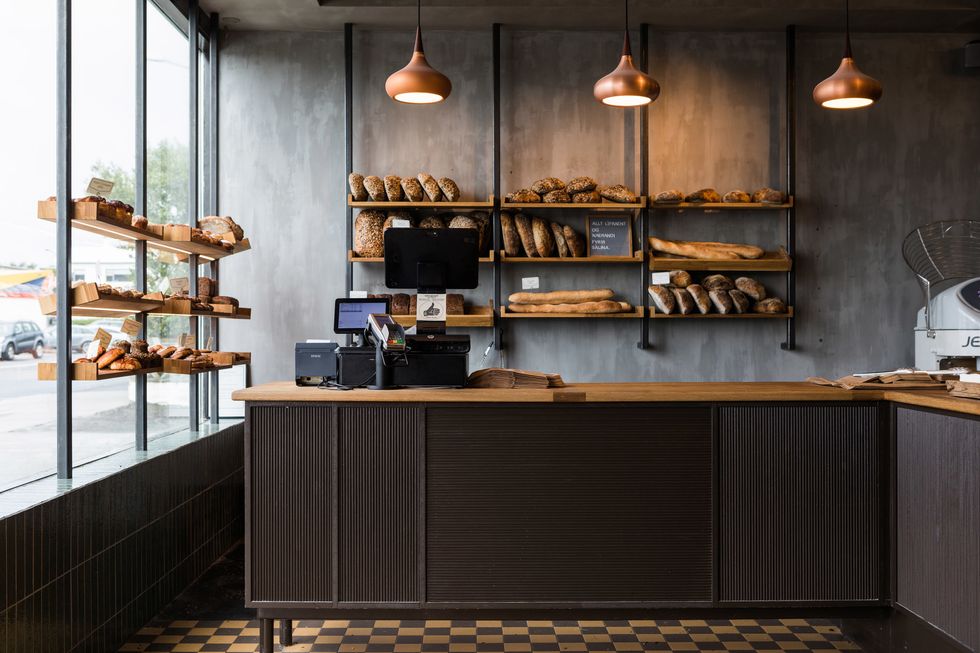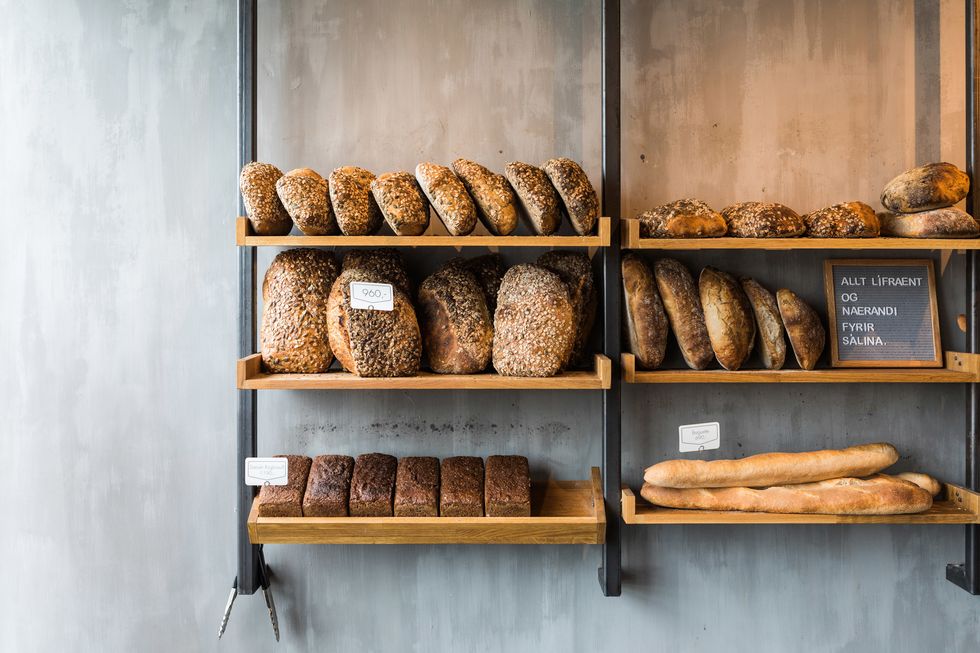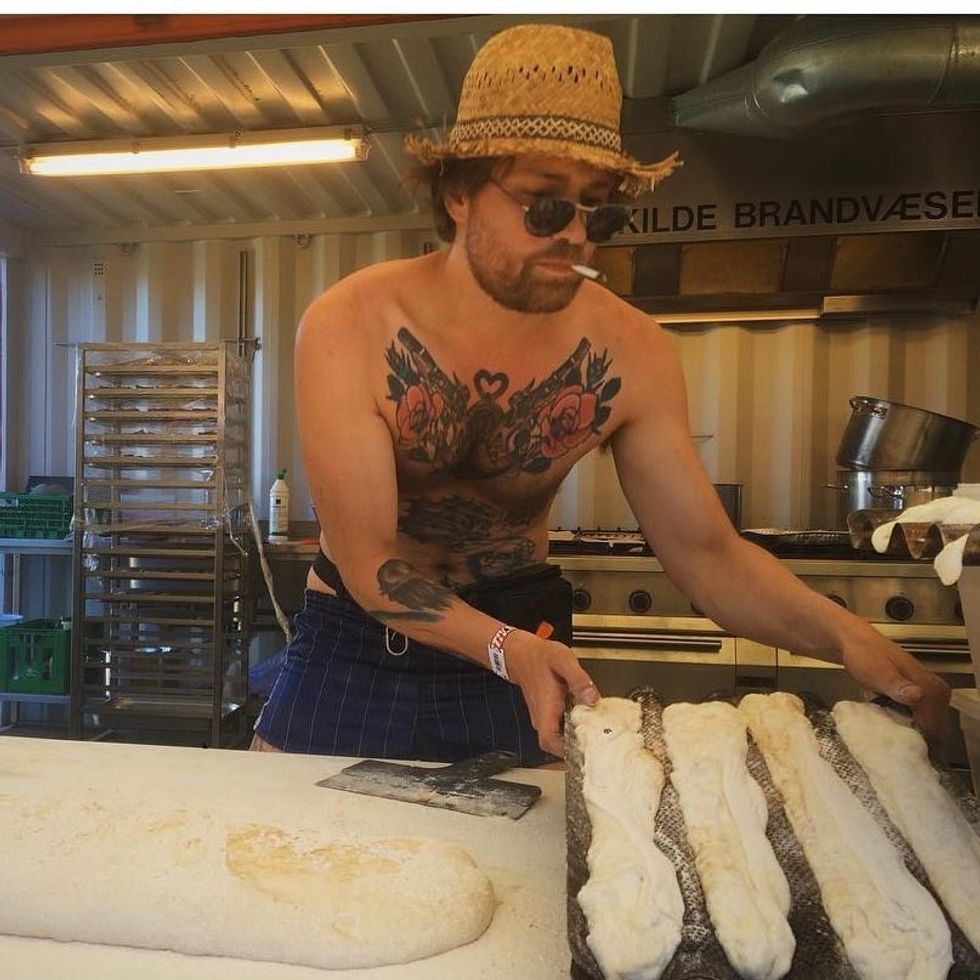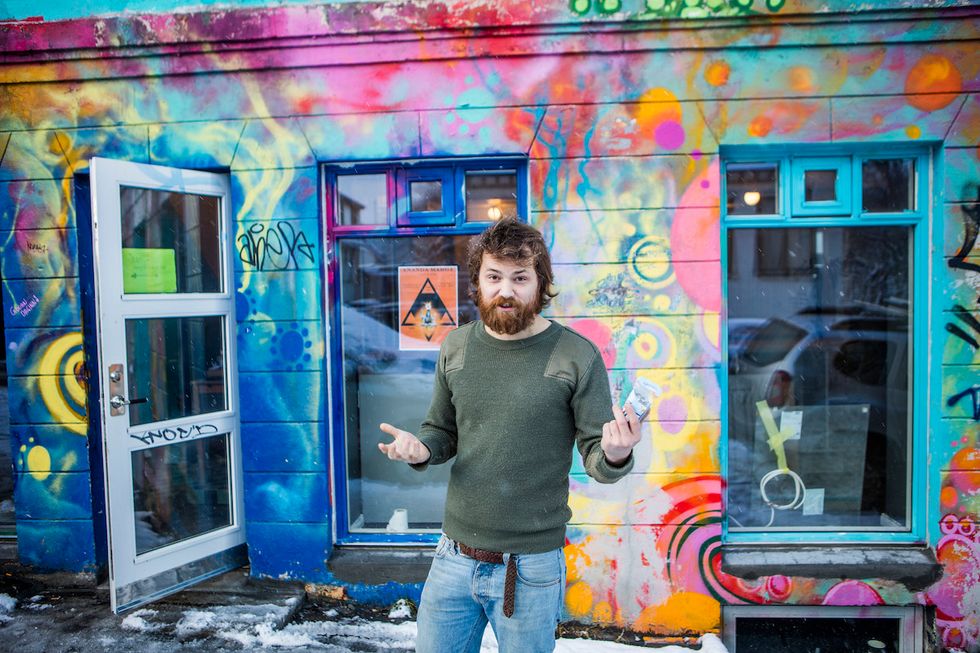 Erna Einarsdóttir, Head designer of Geysir clothing brand and boutique
Can you tell me about the beginnings of Geysir? What were the founders' backgrounds in fashion/design/retail and what made them want to start the brand?
Geysir was found back in 2010 by two cool dudes who wanted to create a brand that represented Icelanders and the current state of our culture at the time. We had gone through a rough patch during the economic crisis in 2008 and were slowly getting back to normal life. Geysir was born from the idea of building on the Icelandic heritage of knitwear with modern, local fashion. I came along in 2013 as a head designer and took over the creative side of the brand. My background had mostly been in school; I got my master's degree in fashion from Central Saint Martins in London and had a short work stint in Paris before deciding to move back home to follow my dream of creating my own brand based on the same values that Geysir had at the time. So me and the Geysir team had a common goal and the same vision for the brand and I joined them on their journey.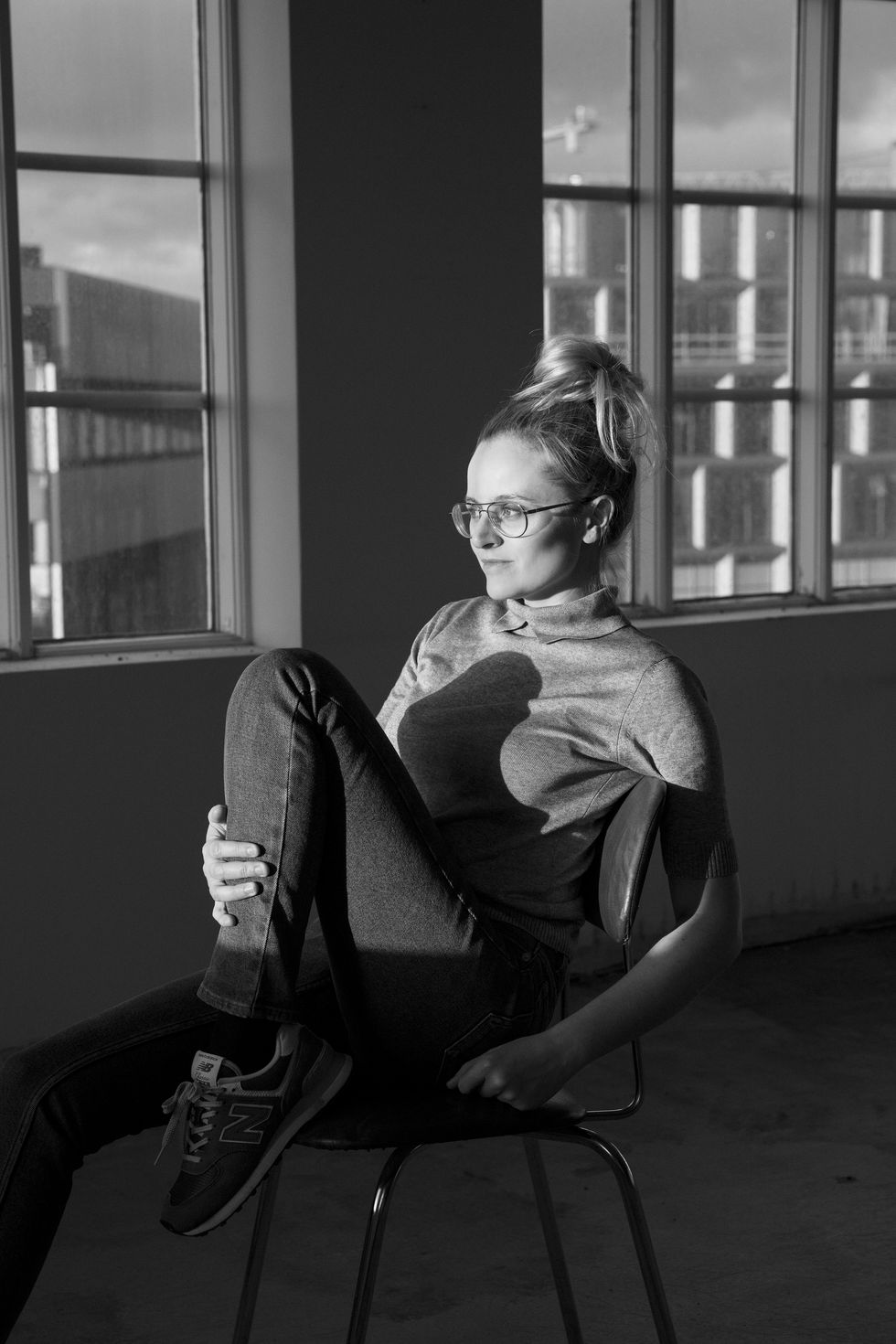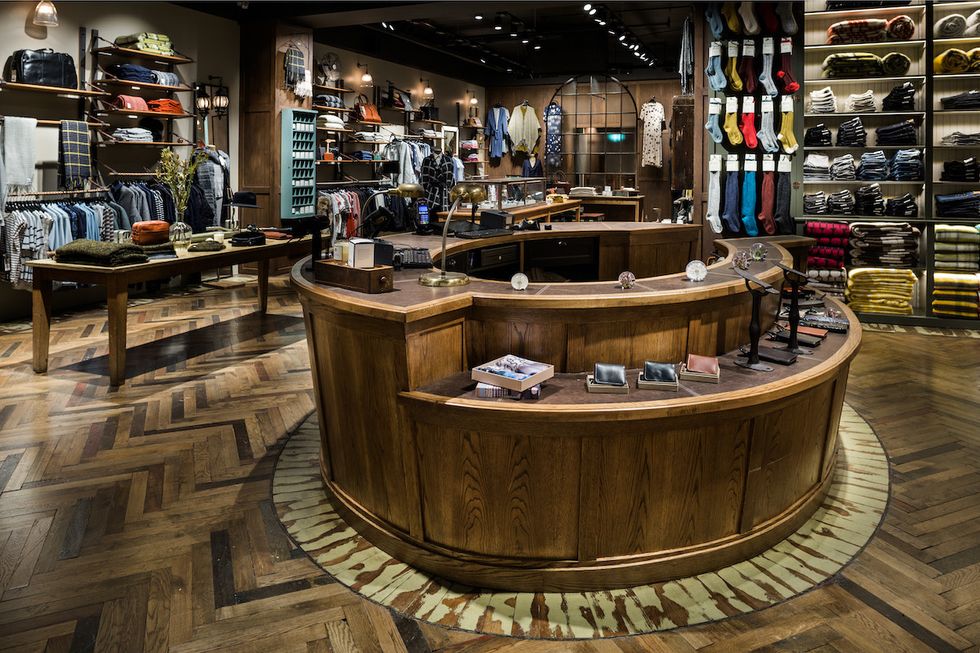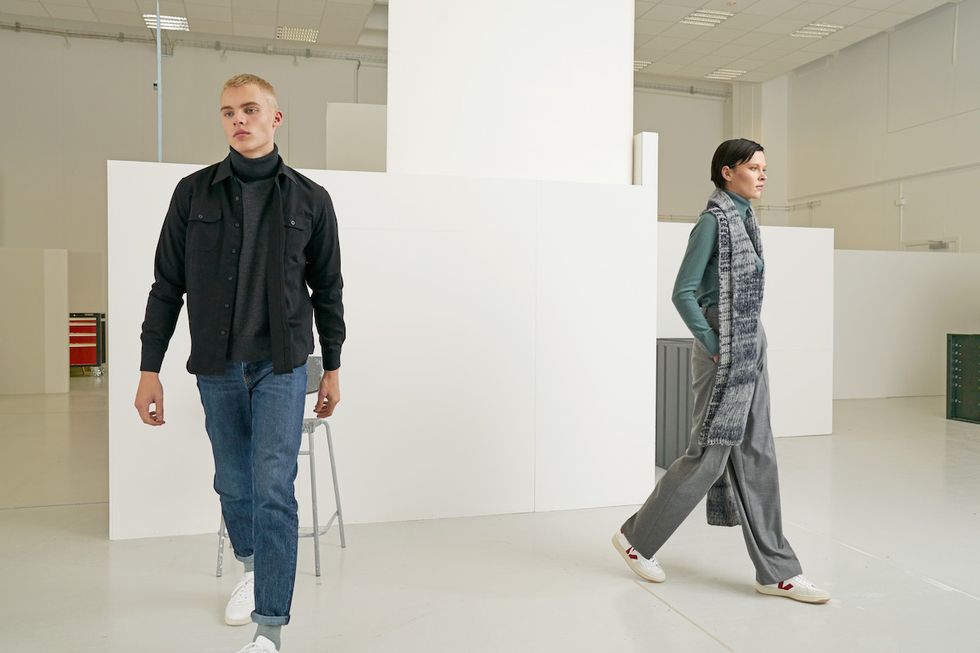 Photo courtesy of Saltverk
Björn Steinar Jónsson, Founder of Saltverk sustainable sea salt company
Can you tell me about starting Saltverk? What was your background in food / spices / salt and what made you want to start the company?
I started Saltverk in 2012 when I was finishing my Engineering degree in Copenhagen. I've always been a self-described foodie, and loved the things going on in the food scene in Copenhagen. Being Icelandic, I wanted to make something that utilized the sustainable resources of Iceland. In the wake of the financial crisis, if i wanted to do something in Iceland, I needed to make it myself -- there weren't many jobs around, and I felt I wanted to do something that was closer to my roots. Being an island with oceans all around and with lots of geothermal energy, the idea came about to make sea salt and that is where the ball started rolling.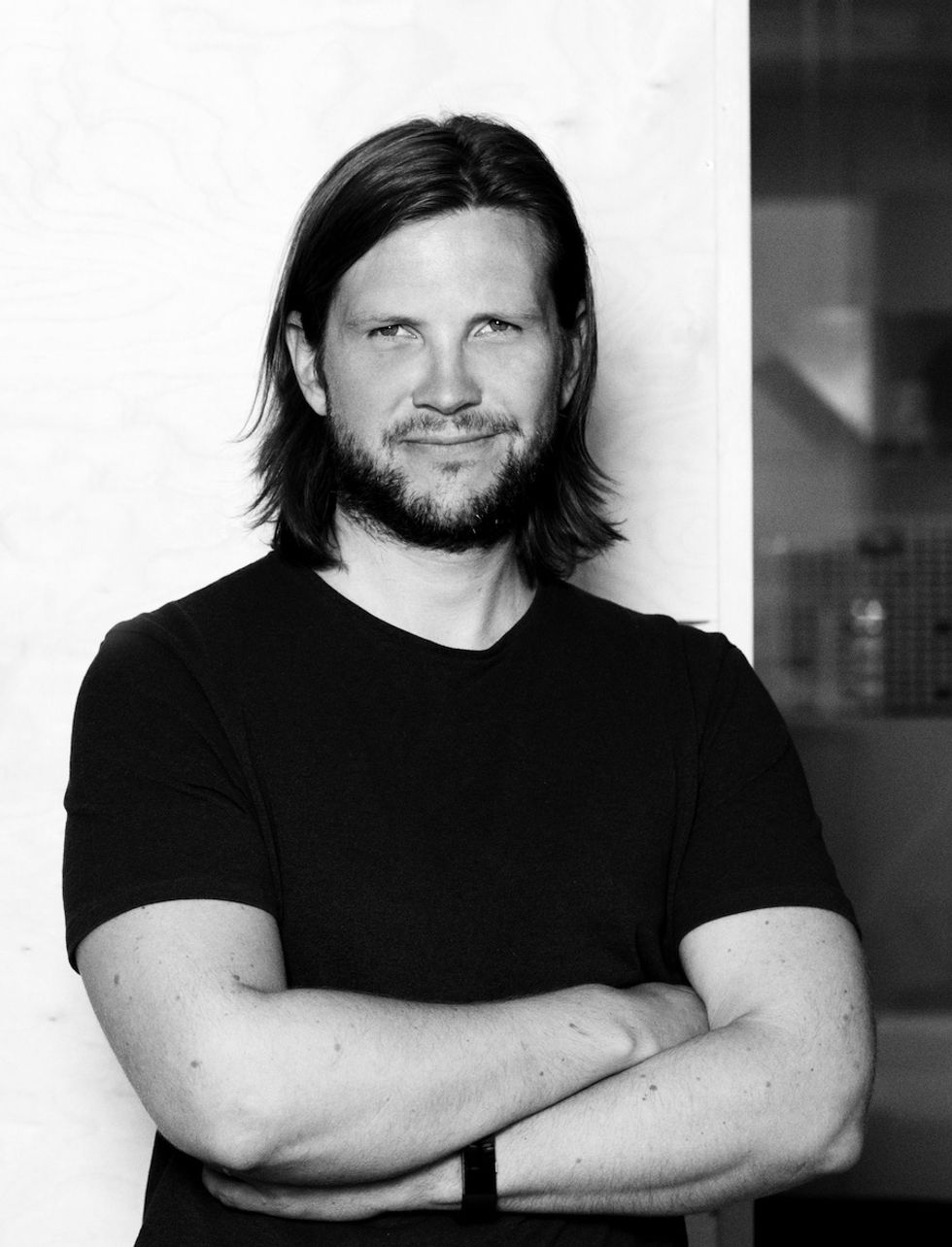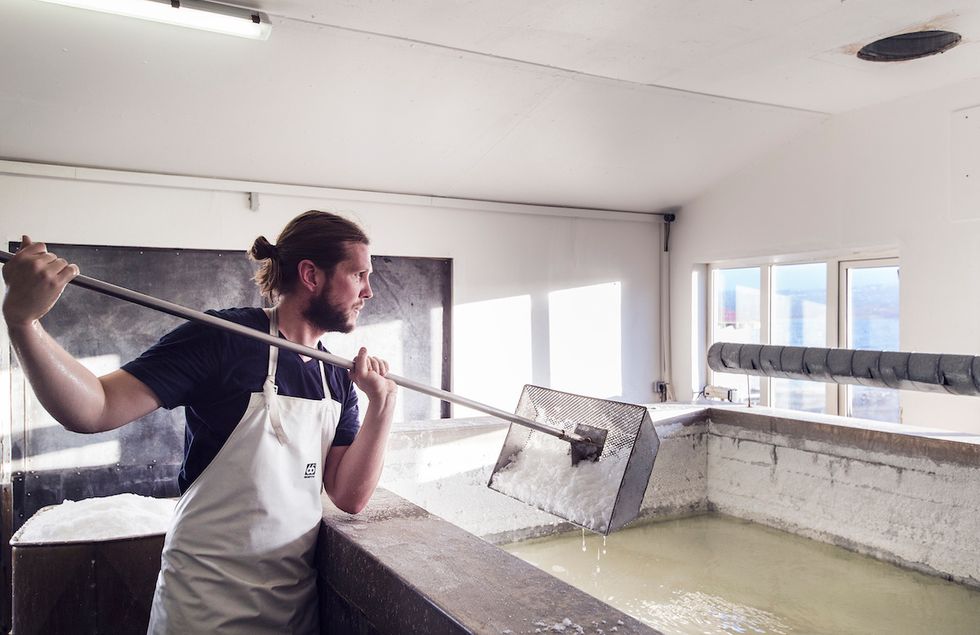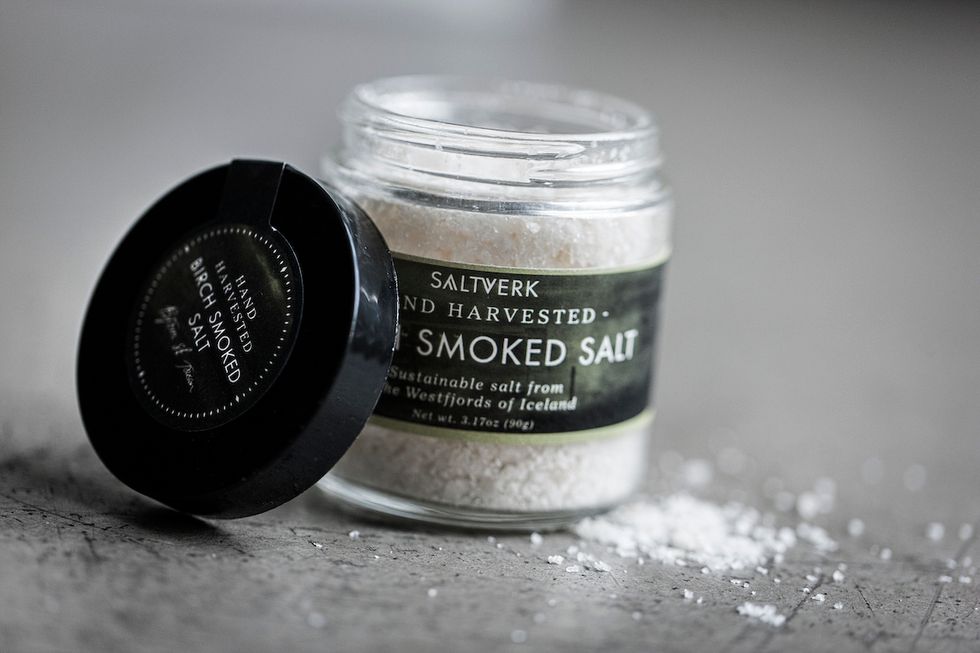 Konfekt, Band
Anna Ingibjörg Þorgeirsdóttir, Eva Kolbrún Kolbeins and Stefanía Helga Sigurðardóttir
Can you tell me about starting Konfekt?
Stefanía: We've known each other since we were three years old. We went to the same kindergarten and same primary and middle school because we're all from the same small town, a [Reykjavík] suburb called Seltjarnarnes. I started learning clarinet when I was 8 and then I learned to play the guitar and piano myself. Eva has also been in music school since she was 8 years old studying drums. Anna was four years playing the guitar there.
Anna: When I went to high school, I stopped playing the guitar and I just practiced by myself at home in my basement and I started playing the piano by myself -- I didn't take any lessons. I was singing by myself. Then in November me and Stefa[nía] were coming home after a birthday party for our mutual friend and she was in a band then with Eva and some other people and they weren't sure if they were going to continue so she asked me if I had time and wanted to play some music with them -- do cover songs or whatever. And I was totally up for that. That's kind of when we started playing together -- in November 2018 -- and then since, we realized we didn't want to play any covers.
Eva: Mostly because it was so hard to choose which song to play so it was easier to make our own and then we started to make a few songs and when I got the idea of participating in Músiktilraunir -- Battle of the Bands -- and asked the girls, I was sure they were going to say "no" but they were up for it... But then when we were going to play, we weren't satisfied with the songs we already made so we decided to make something better and we wrote two new songs in a short time that ended up being pretty good and people liked us and we ended up in second place after we had low expectations.
Stefanía: Since then, it's been really fun. We've been going into the studio, we just played Secret Solstice festival.
Anna: We've been recording.
Stefanía: We're planning on releasing some songs.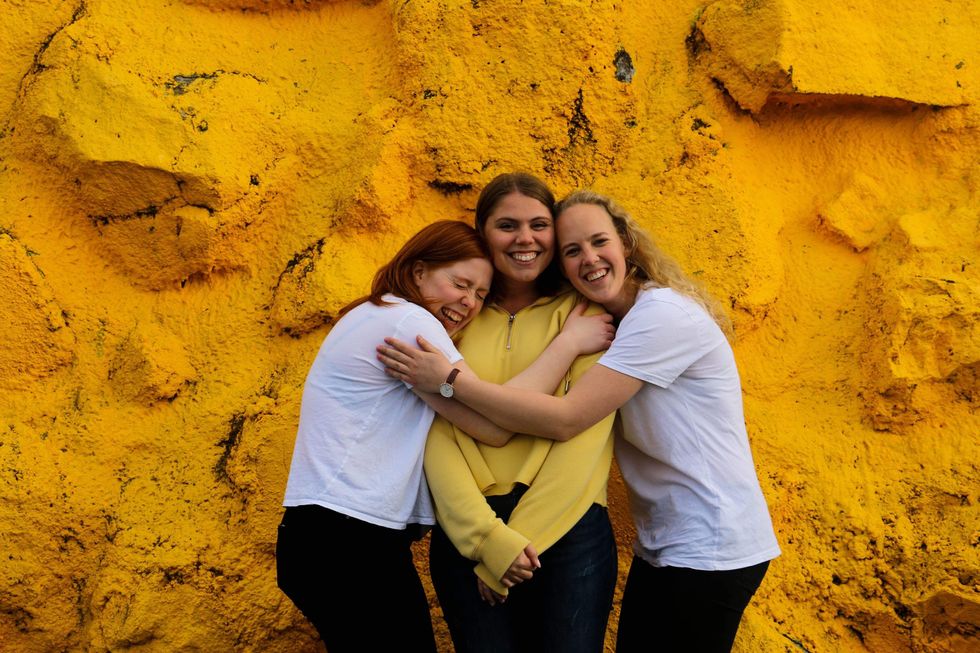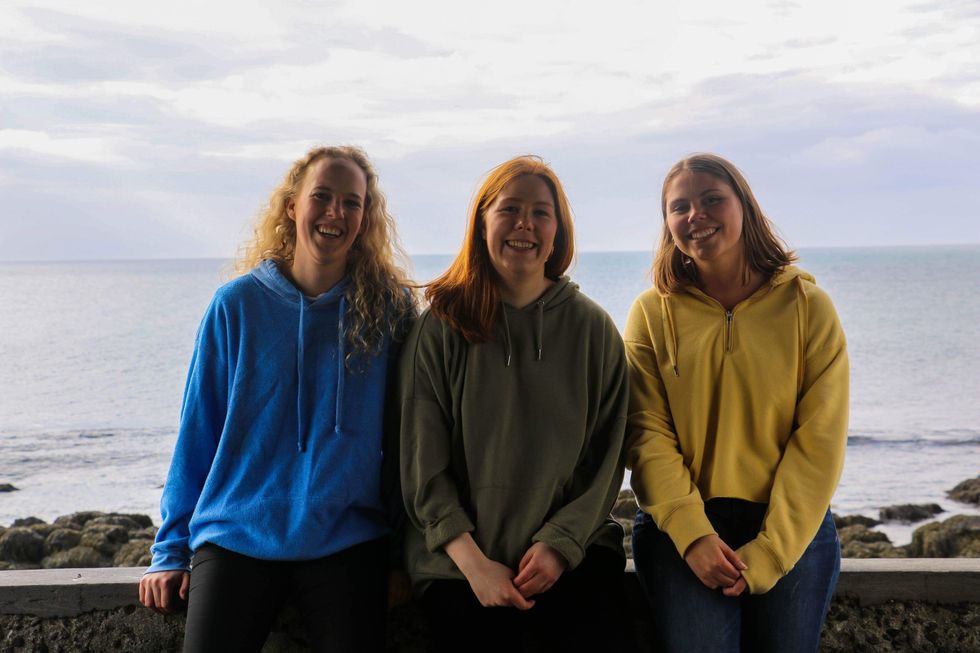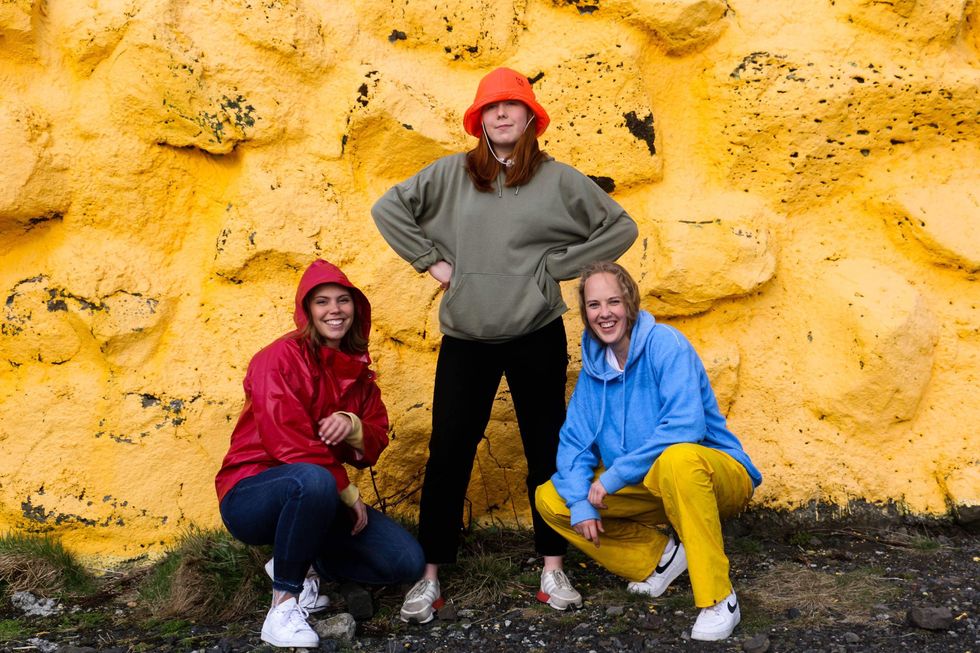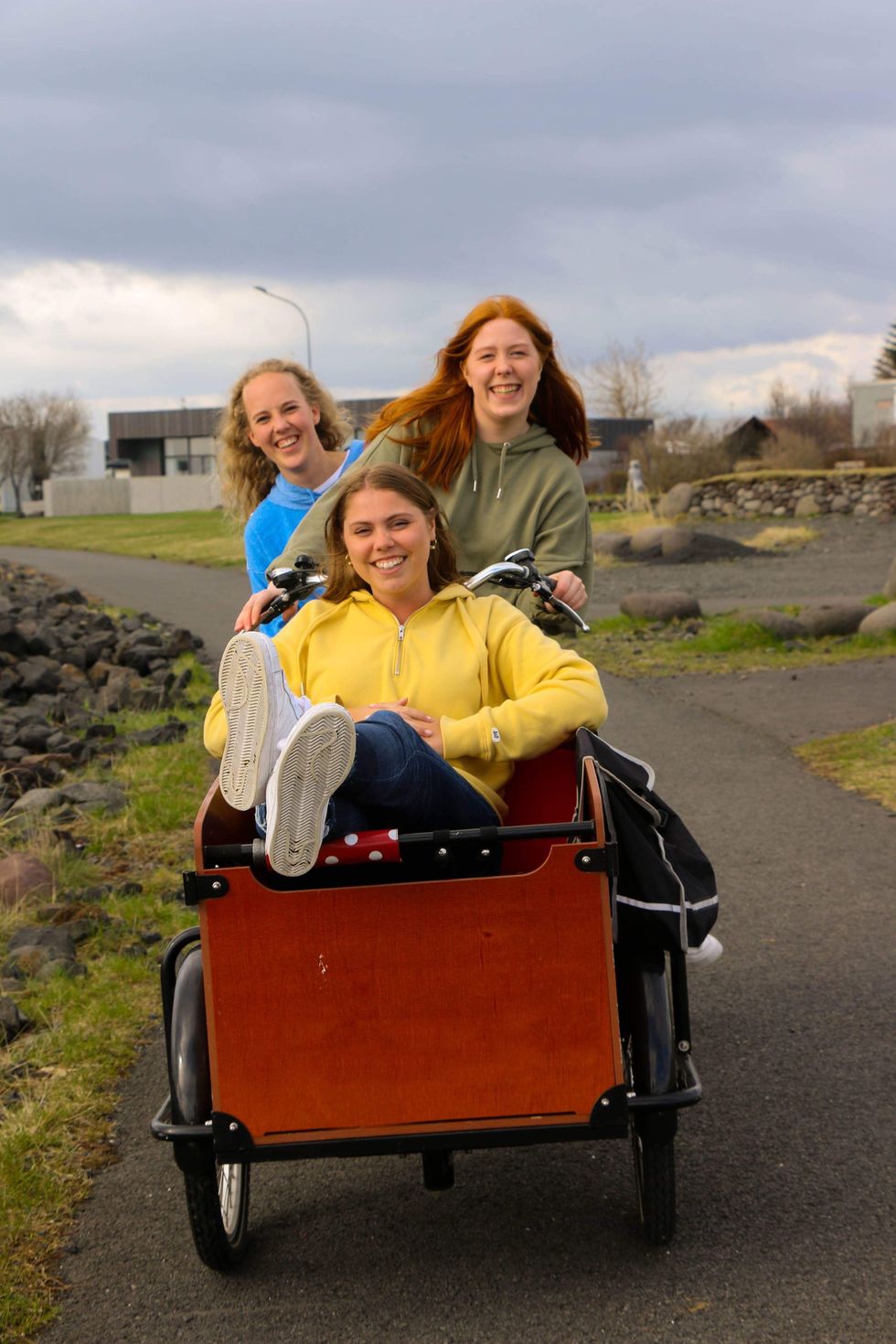 Kjartan Gíslason, co-founder of Omnom chocolates
Can you tell me about the origins of Omnom? What are your and your co-founder Oskar's backgrounds in the food and chocolate worlds?
My background is that I'm a chef and have been for the past 20 years. I've worked both in Iceland and around Europe (Norway, Sweden and Luxembourg) at fine dining Michelin restaurants. I have always been interested in dessert-making and chocolate is for me the pinnacle ingredient in dessert-making. I got the idea for making chocolate while traveling in the US and seeing the emerging small companies that were doing bean to bar chocolate, such as Mast brothers, Dandelion and Dick Taylor. I pitched the idea to my childhood friend Óskar Þórðarson, who I've been friends with since we were 13 years old, about opening a small bakery/cafe shop with all of the chocolate made in house. Óskar at that time was working in different sectors like real estate investments and running a glass company. We settled on just doing the chocolate and I started experimenting in my kitchen for the next nine months. I also got in touch with a friend of mine, graphic designer Andre Visage, to work on logo and packaging. After that we launched our first bars in November 2013 and to start with, we had five different flavors: two dark origin bars with beans from Madagascar and Papua New Guinea, two milk chocolates Dark Milk, Burned Sugar and Milk of Madagascar and finally one of our best sellers that we sadly needed to discontinue, Dirty Blonde.