It's no secret that technology is rampantly changing the landscape of beauty. With AR face filters and special effects that can now completely morph your appearance, anything is possible.

And now one makeup artist is taking it to a whole other level. In an image shared on a Reddit thread recently, user TiffanyBlueBitch debuted what other users are calling "a second face."
The look that sees the artist turn her own face into a 3D mask, was crafted primarily using a Kat Von D Liquid eyeliner that was smeared around the edges of the face about three times to create an optical illusion.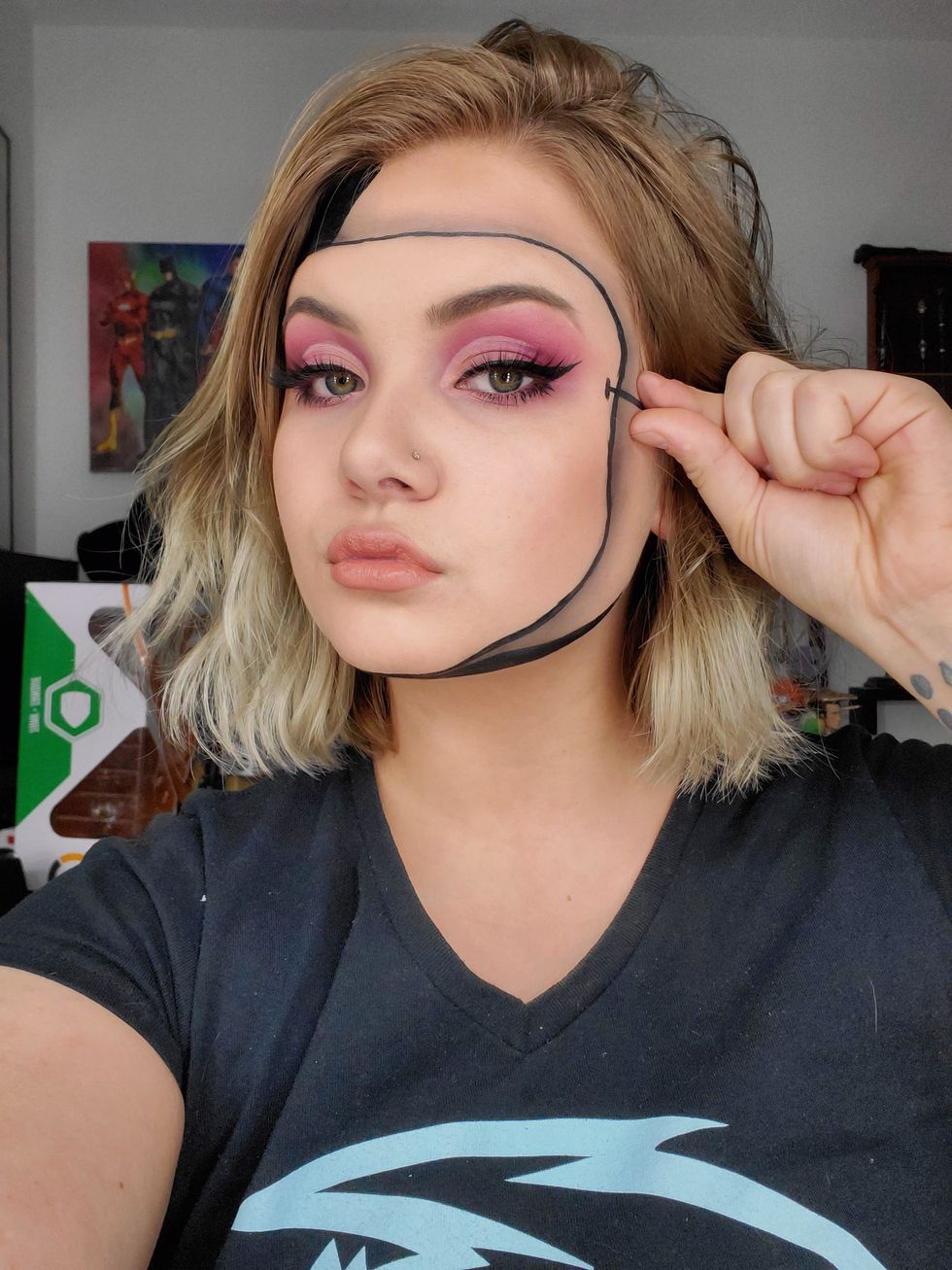 "I let it dry and then kinda dabbled over the more transparent spots," she wrote on the thread.
The look was then finished with a series of special effects. The post has since been inundated with comments praising the skilled artist's work.
"I had to look twice. Three times. Maybe more. Very well done, you're talented!" one user wrote."I'm on my stationary bike and I had to stop just to fully appreciate this look.. unbelievably amazing!!!!" another added.
Tiffany isn't the only one to have experimented with 3D makeup. The trend has picked up significantly in the past year, showing up everywhere from Instagram feeds to Tumblr. Vancouver-based makeup artist Mimi Choy, for instance, routinely creates hyperrealistic optical illusions of stretches, blurs and disjoints using just makeup.

There's also Milan-based Luca Luce, whose work has become synonymous with 3D makeup art. To demonstrate the "power of makeup," the Italian artist distorts and accentuates various aspects of the face creating truly shocking looks.
Photo via Reddit/TiffanyBlueBitch