A brand new tool launching today is claiming to revolutionize the resale industry. In just a few steps, users can instantly check the resale value of any designer handbag online, rather than having to visit a consignment shop and wait around for a price quote. The technology is being dubbed the Comprehensive Luxury Appraisal Index for Resale, or simply "Clair." Rebag, the company that buys and sells secondhand luxury bags, developed the software.
According to Rebag, Clair gives you the resale value of any handbag among 50 brands and 10,000 styles. The price that's generated is the amount Rebag would be willing to pay to acquire that item. "With more and more consumers contemplating the resale value of their luxury purchases, we've created a taxonomy that provides a more transparent way for consumers to shop more wisely," Rebag founder and CEO Charles Gorra said. "We've spent years gathering data and analyzing the luxury handbag market. Clair is our way of sharing that knowledge with the world — and it's only the beginning."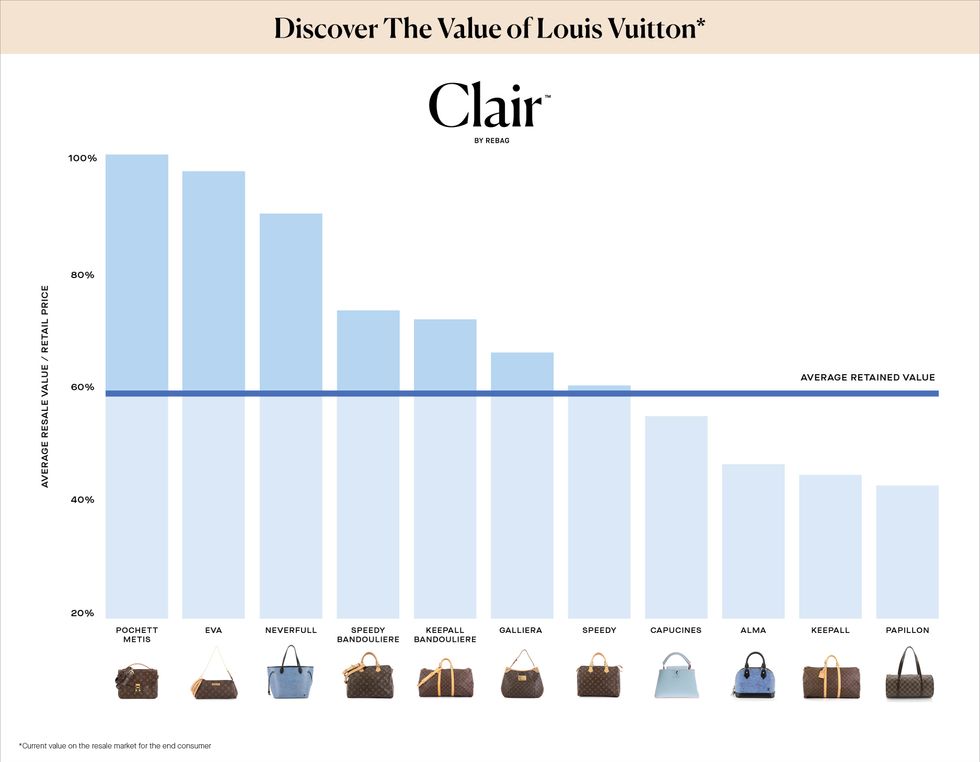 The company says that the new tool is meant to be used for anyone, not just those who shop and sell at Rebag. It implemented the appraisal index, universal codes, and condition grades to serve as a common pricing reference for anyone interested in reselling.
Once users visit the Rebag website or app, they can navigate to the Clair portal to select the specific brand, model, style, and size, followed by entering the bag's color and condition, and it will instantly generate the handbag's resale value. Knowing how much a bag is worth on the secondhand market gives the customer plenty of options, including consigning, selling/trading it in through Rebag, or simply holding onto it for the near future.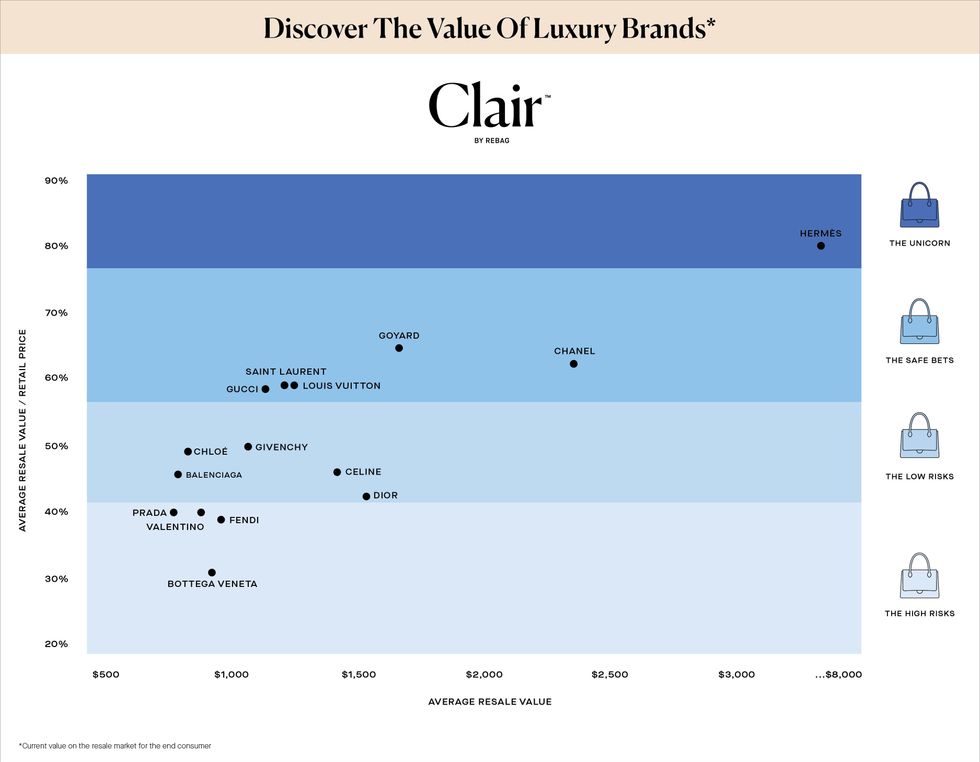 Lead photo via Getty / Charts courtesy of Rebag