Television can often be a mind numbing experience that leaves your consciousness as soon as you turn the channel. So with the arrival of something as radically subversive as HBO's new late night series, Random Acts of Flyness, it's important to tune in. This new late night show is original in its story telling approach when it comes to both messaging and visual style.
Terrance Nance (writer, director, actor) has an incredible creative aptitude for tackling issues such as race, politics, gender, and self-identification that provoke the viewer to ask more questions rather than provide answers: "What are external limitations vs. internal ones?" "What is toxic masculinity?" Nance himself has described the show as shining a light on "the beauty and ugliness of American life," and this series is in fact beautiful and ugly at the same time.
The show plays out as a series of segments that range from documentary style to musical to claymation, which even further help to blur the lines between reality and fantasy. And yet, all of these tactics appear familial to anyone who has a social media handle and regularly communicates with their respective communities online. This is not only how we think today, but this is how we speak about our thoughts, as well.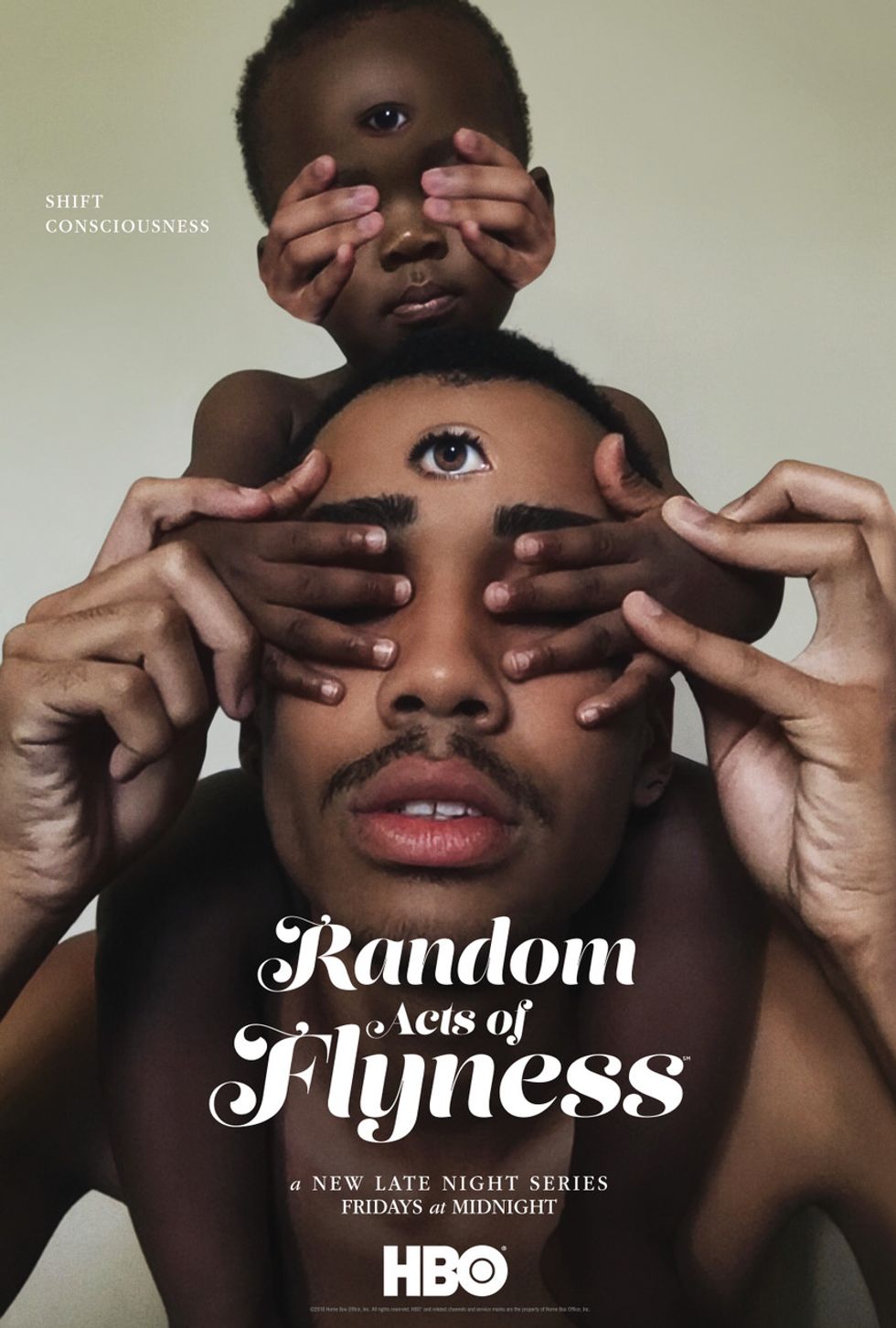 At a recent screening of episode 2, Nance, along with other show directors, conducted a Q&A session with the audience where they further expounded on what they were trying to accomplish with this show. During this session the team described wanting to shed a light on the world as they see it, while also daring the audience to continue the conversation after the credits rolled. It's not so much an attempt to tell you what to think, but rather inviting you to actively think about it and share these thoughts with others, regardless of how great the disparities may be. It's the sum of the parts, not any individual segment that make this show what it is: random and yet somehow cohesive in today's collective consciousness.
All of this existential posturing is suggesting a liberation from one's own societal constructs, cognitive distortions, and mundane entertainment viewing. In short, it's wonderful television viewing. This type of fresh modern storytelling is exactly what American needs.
Random Acts of Flyness, a new late night series from HBO, airs Fridays at midnight.