When the infectious chorus of "Blue (Da Ba Dee)" by Italian Europop group Eiffel 65 first hit the mainstream music charts in 1998, electronic music in the U.S. and Europe was surging in popularity. Various technological advancements yielded endless possibilities for creating futuristic dance tracks.
With an eye toward the future, Eiffel 65's "Blue" was not only iconic for its repetition (everything in the world was blue), but in how it explored ill-fated romance and its all-encompassing sadness. Obviously, the song became an international hit that still resonates today.
PROMIS3, a queer electronic music duo composed of Belgian producer Andras Vleminckx and singer Brent Dielen, revamped the dance classic to explore how the color "blue" and all its meanings apply in this current sociopolitical climate. It premieres today on PAPER, alongside a mesmerizing 3D visual by Carl Herner showing a morphing, prismatic human face.
"I'm blue, everything was a lie, and you left me to die," Dielen sings amid dynamic synths and intense beats. The group added several new lyrics in their cover, some much more haunting than on the original. Take in Dielen's spoken-word solo toward the end for further proof: "And now every 'I love you' will be part of a backseat conversation, and you'll be buried in the trunk of my car," it states in part.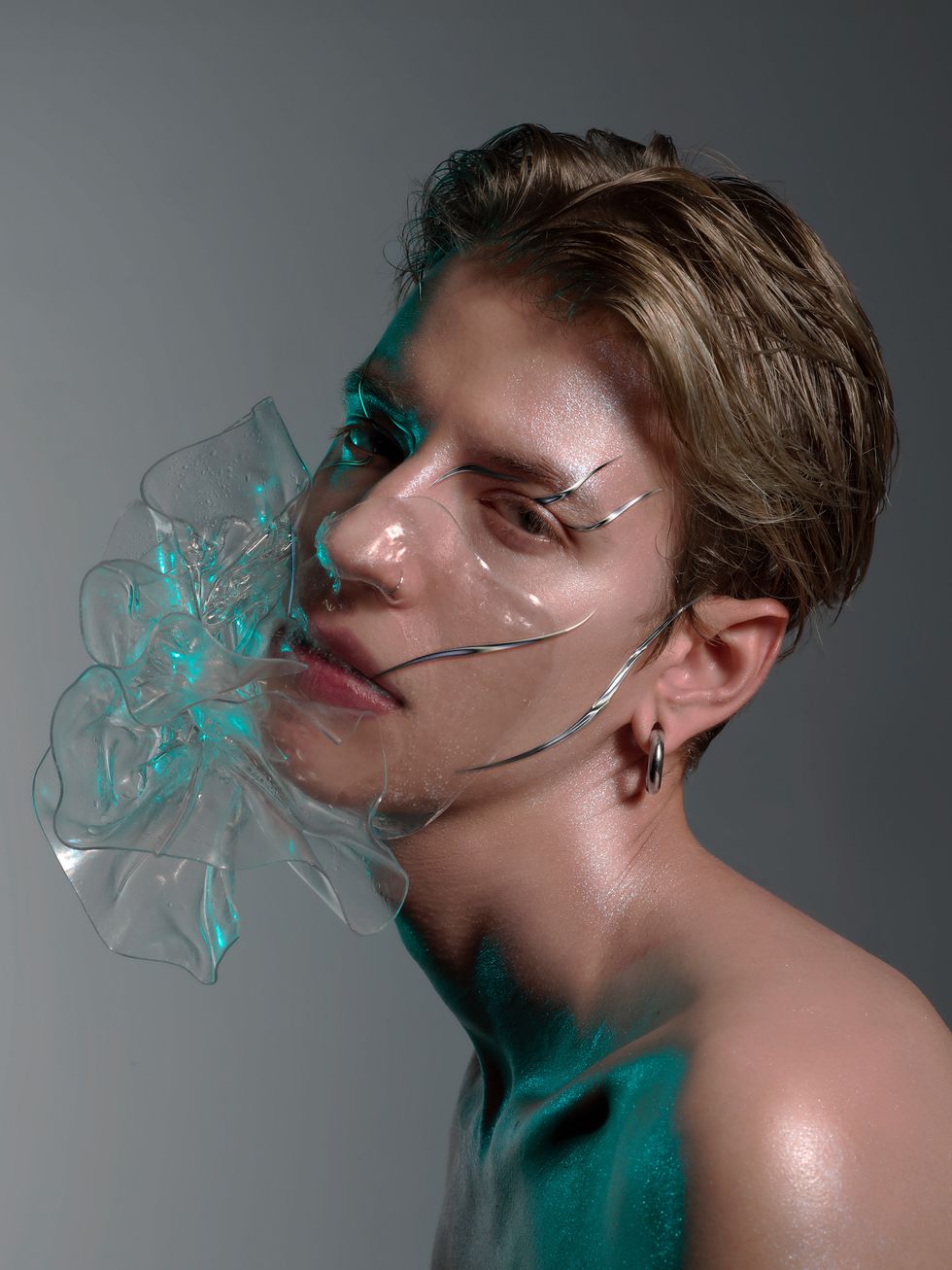 PROMIS3 shared how they believe the song translates today, over 20 years later. Vleminckx and Dielen elaborated on how the prominence of depression and mental health issues in Millennials and Gen Z-ers inspired their new lyrics.
"In relevance to this era we are both big fans of 90s music and aesthetic and this song was a long time guilty pleasure for both of us," they said. "We grew up in with it. Our previous releases are also influenced by dance and trance music of that era. The meaning of the song is also a big topic today with depression having a peak in younger generations. Basically, the song is about depression and finding out that everything you lived for was one big lie and being left behind. That's why we adapted the lyrics to 'everything was a lie' and 'and you left me to die.'"
Photography: Maite De Lorenzo
Masks: Wouter Verstraete