You may just be one step closer to attaining Kourtney Kardashian's Poosh-approved beauty routine, as her Goop-adjacent lifestyle brand launches its first beauty product.

Created in collaboration with haircare brand, Aquis, the product is a "dual layer" leopard print hair turban laced with Aquis' signature "Aquitex technology" that enables quick hair drying gently wicking away "excess water without friction or hair damage."

Kardashian has also left no stone unturned in promoting the new product as her Instagram feed currently features a series of ultra stylized shots where both her and sister Kendall Jenner can be seen sporting the product while casually lounging around the pool and at home.
"The leopard charmeuse fabric is not only luxurious but multi-purpose, too — it can be turned inside out to protect hair while you sleep," states the official press release. "The turban is light, easy to pack, and is sure to become an everyday essential in your routine."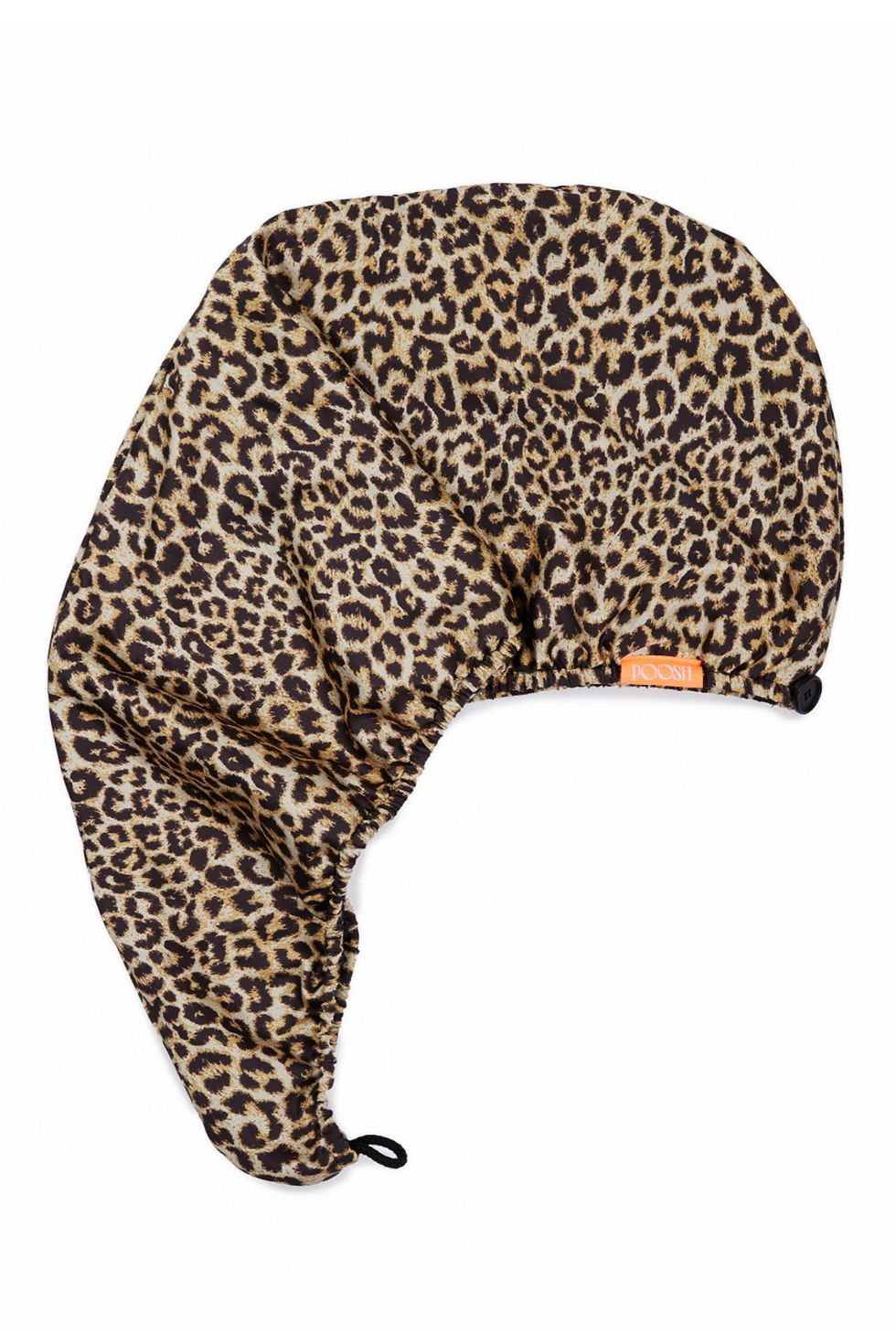 Talking about the leopard print, Kardashian said: "we chose the leopard print because... who doesn't love leopard print?! I personally love mixing leopard with floral and solid colors. Leopard is basically a neutral, the earth tones go with everything; it's universally cool. Leopard also doesn't get messy while I'm putting on my makeup, and I'm not worried about getting a little bronzer on it."

Poosh further called the decision to collaborate a "natural fit," describing how the product is "ideal for multitasking after the shower with visible "differences in drying time, hair strength and overall shine."
"AQUIS offers a better way to dry hair post-shower, to support hair's intrinsic strength and health," said AQUIS founder, Britta Cox. "Hair is most vulnerable when it's wet, up to 56% weaker. Water causes hair to stretch and swell, making it more prone to damage and breakage. To prevent damage and frizz, it is important to remove water quickly and without friction or heat for stronger, healither hair and effortless styling."

Photo courtesy of Roxy Rodriguez / @rocksea
Sign Up For The Morning PAPER