Six-foot-two, sporting a blue dip-dyed scarf, a deep cobalt jumpsuit with finely weaved geometrical patterns, and a sky-colored winter puffer jacket with vein-like details — Philip Huang was in head-to-toe indigo.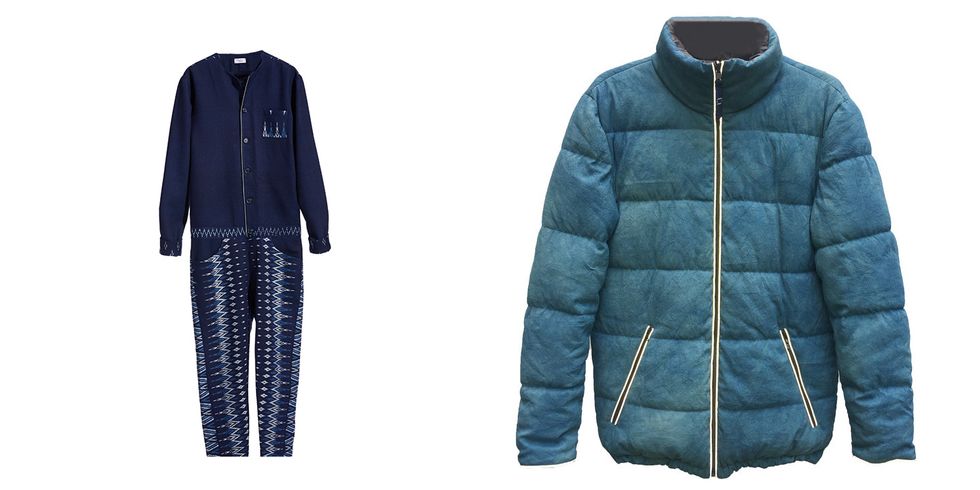 After his 10-year stint as one of the first Asian male models to make it into the world of high fashion, Huang (who also has a degree in engineering) decided to pursue fashion design. "Throughout the years of working with designers and Fashion Week, I kind of understand how clothes should fit," says Huang. "I remember, at this one show with Alexander McQueen, he actually made this entire piece on me. I was in front of the mirror and watching him go through the entire process. Then you see it on the runway, and you see photos of it...I was just amazed and fascinated that it was just this piece of leather becoming this whole world."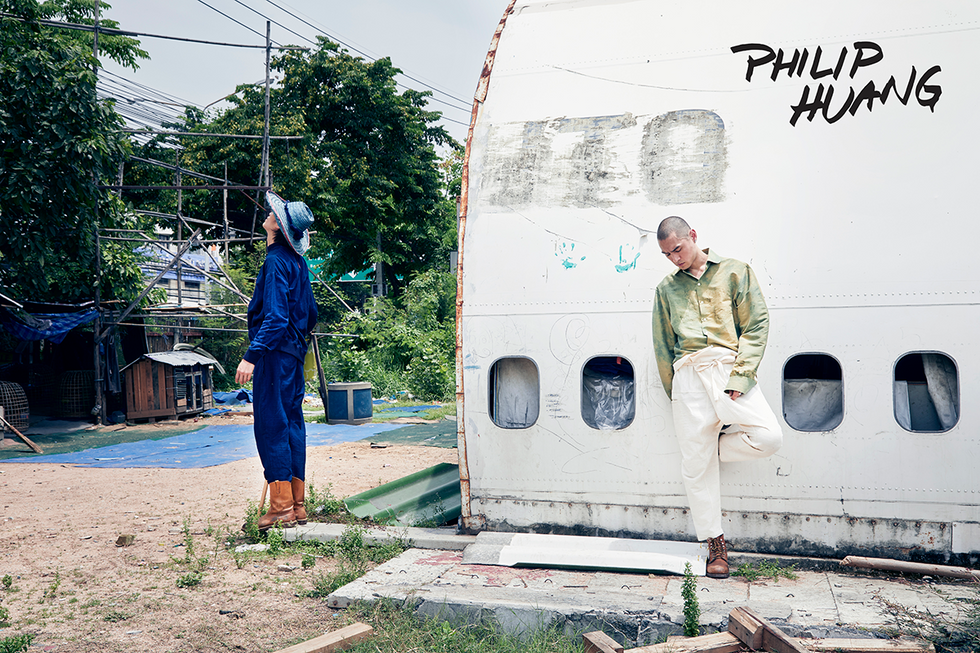 His line, Philip Huang NYC, is street style and modern design meets rural Southeast Asian craft. "We're exploring that grey area in between urban and rural living. And also trying to merge artisanal with tech and the future." He and his wife Chomwan, who is also the creative director of the brand, have settled in Bangkok, Thailand (although they're jet setters who constantly fly to New York and London) and have been passionate about integrating indigo into their work since they first found out about the country's indigo villages.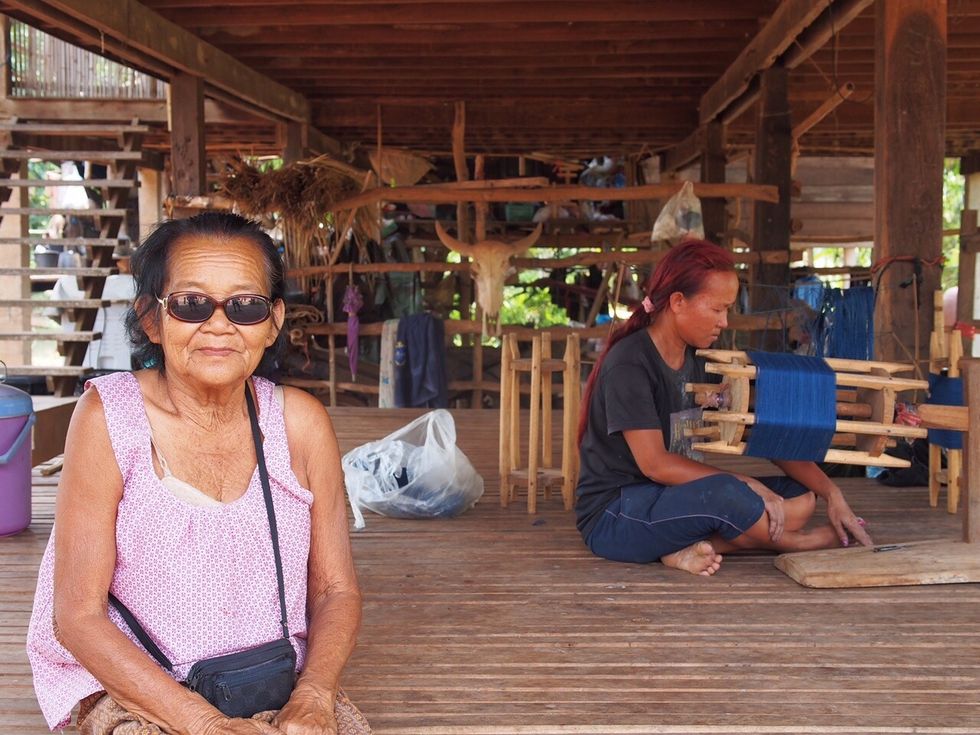 In collaboration with the local "Indigo grandmas" (and some aunties) of a indigo farming village in Isan, Thailand, they've been integrating intricate patterns and weaving techniques into their clothing, as well as experimenting with dying methods for traditional Thai textiles and unusual fabrics like cashmere.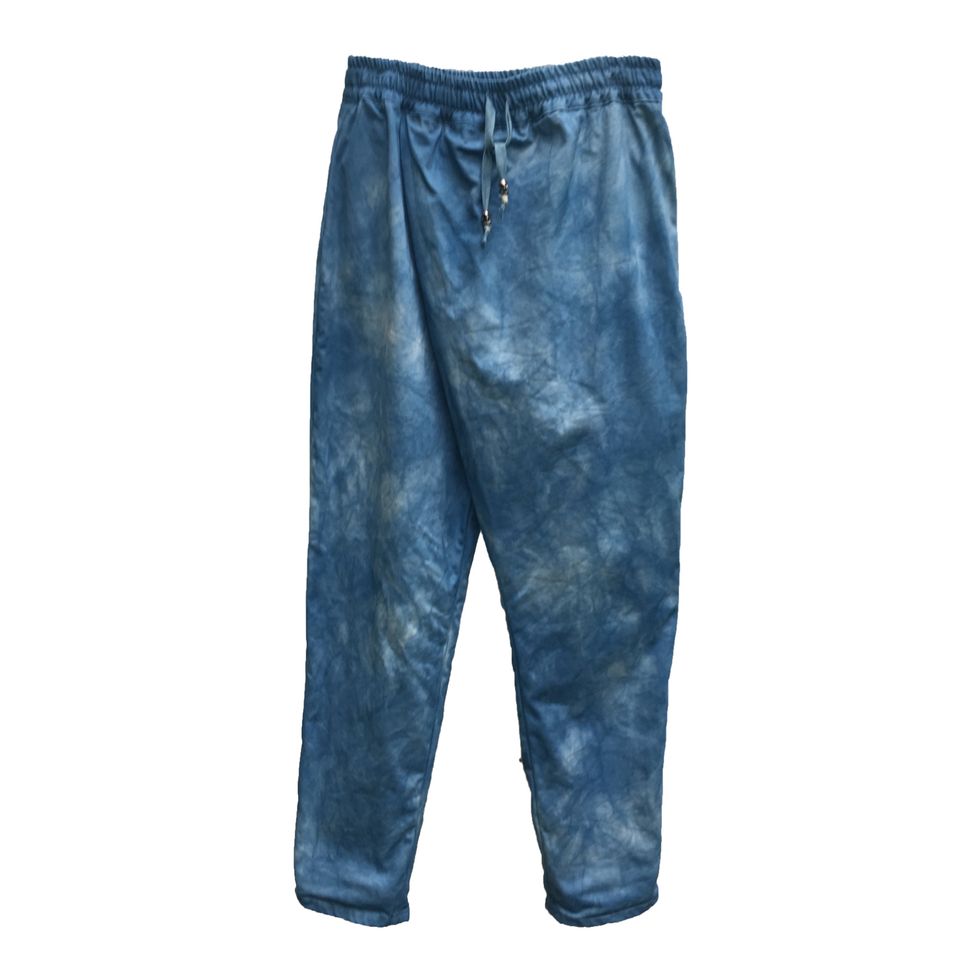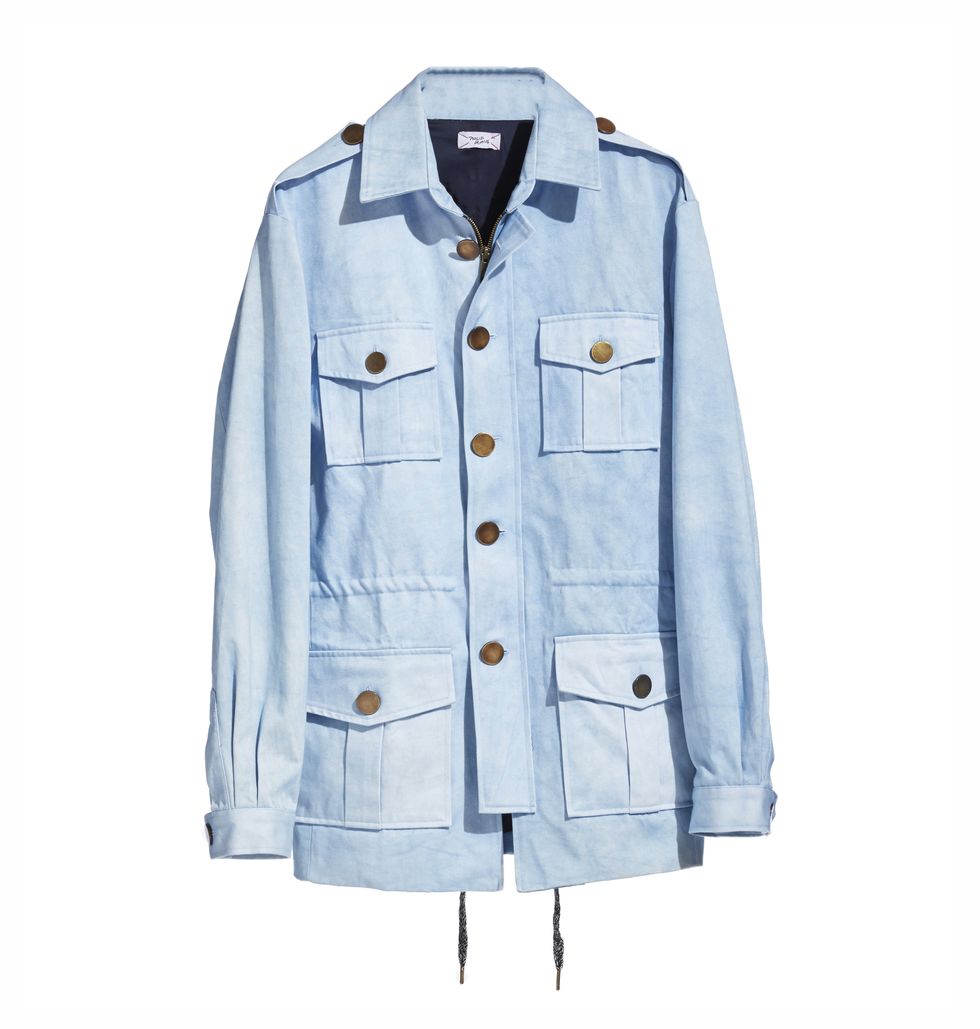 "We realize that it's a traditional method passed down from generation to generation," says Huang. And so part of their goal as a brand is to make sure that the indigo-dying tradition doesn't fade away as younger generations make their way out of their small villages and into the city. He says, "That's why what we do has to travel to New York, it has to travel to the western world and make its way back home."
Photos Courtesy of Philip Huang