As the public gains further awareness of pansexuality and what it is, especially with the recent coming-out declarations of high-profile names like Brendon Urie and Janelle Monae, there will always be those who define sexuality by its limits. As a refresher, pansexual people are attracted to all kinds of people, regardless of social categories like gender, sex, or presentation.
Related | Celebrities Are Identifying As Pansexual, Here's What That Means
Paris Jackson is the latest public figure to have been labeled by fans and media outlets as bisexual for her attraction to women. She responded to a fan's question about her presumed bisexuality on Instagram: "That's what you guys call it so i guess," Jackson wrote, "but who needs labels."
After several media outlets praised Jackson for coming out, she clarified her position, reminding people that any public perceptions of her sexuality, whether bi, queer, pan, or other, is not new. She went on to write on her Instagram stories: "I came out when I was 14. I've referred to the community as 'my fellow LGBTQ+' on stage before. I've talked about having a crush on girls when I was 8 in my Rolling Stone article."
Just for clarity: no one is calling Paris Jackson pansexual here. But we are saying that she has the right to identify however she pleases, labels be damned. However, if you are the kind of person who is preoccupied with labels to help increase understanding and to rationalize a complex, multilayered world, then more power to you, I suppose. "Pansexuality" might just be one that makes the most sense regarding Paris Jackson, whatever that means. But before calling her anything, it might be wisest to educate thine own self on what it all really means. Check out the posts below for deeper context.
how many times have i publicly referred to the community as "my fellow LGBTQ+"? like even on stage. i've been apart… https://t.co/OPPK1xFdpD

— PK (@PK) 1531732651.0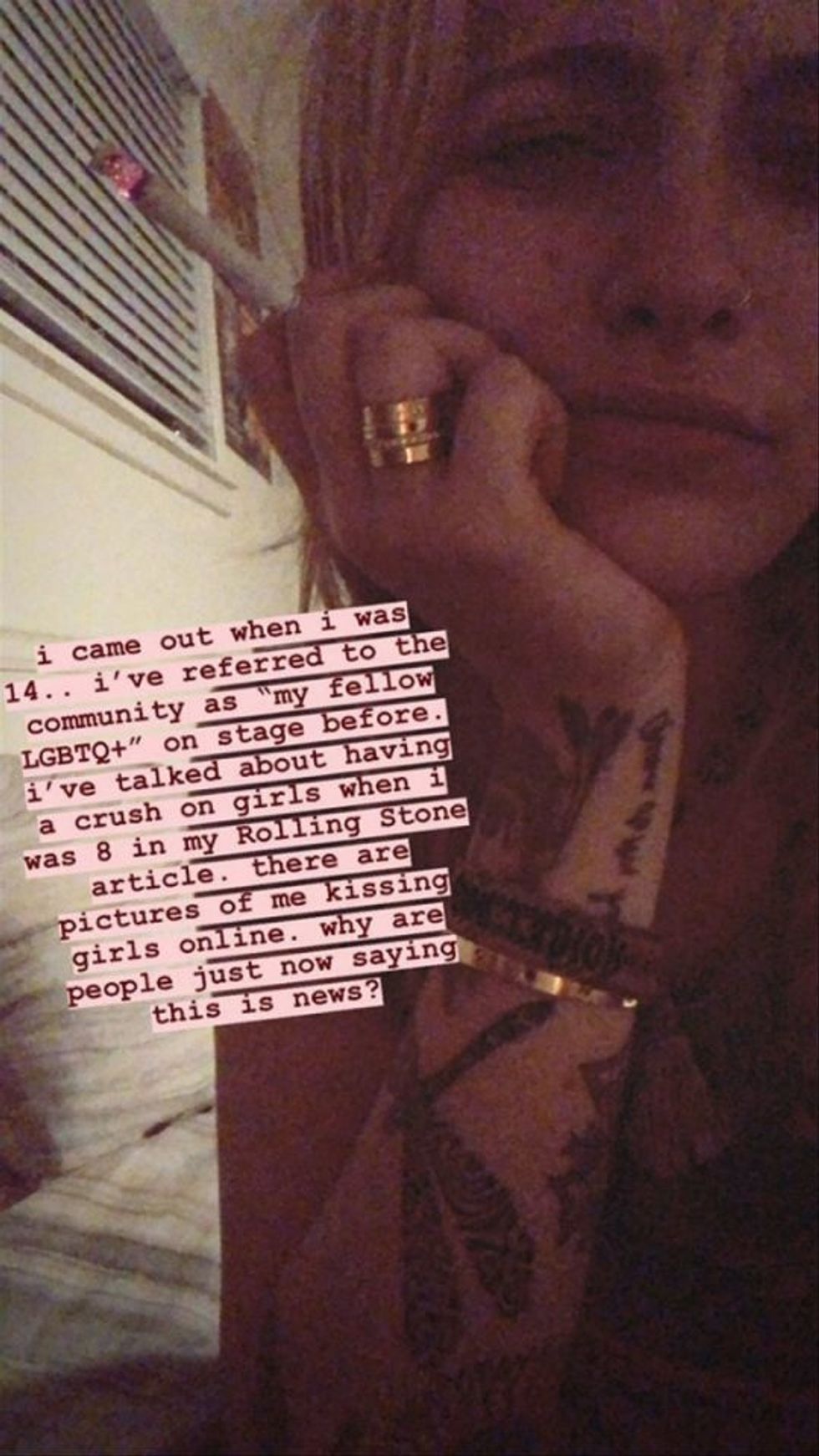 Courtesy of Paris Jackson's Instagram
In another post on her Instagram story, Jackson added, "And I'm not bisexual. I just love people for people. I don't label myself, so please don't label me."
Photo via Getty
Sign Up For The Morning PAPER