PAPER has always been a place of opportunity, a place that spotlights new talent and people who are doing tremendous things. We've spent over 20 years bringing you the Beautiful People issue, which identified amazing people who were doing things differently and using their creativity, ideas and success to transform culture and create new opportunities for artists, audiences and fans. This year, we have decided to rename the portfolio and call it exactly what it is: PAPER People. — Drew Elliott, Editor-in-Chief

As one of the top celebrity stylists in the world whose clients include Justin Bieber, Tracee Ellis Ross and Olivia Wilde, Karla Welch is an expert at authentically elevating the true style each muse already has. That desire to propel people in the right direction isn't restricted to Welch's creative life, either. She regularly uses her platform to condemn injustice and says that it would be impossible for her to be anything other than outspoken. "Of course fashion is political," she says. "We should be leading." Welch is doing just that.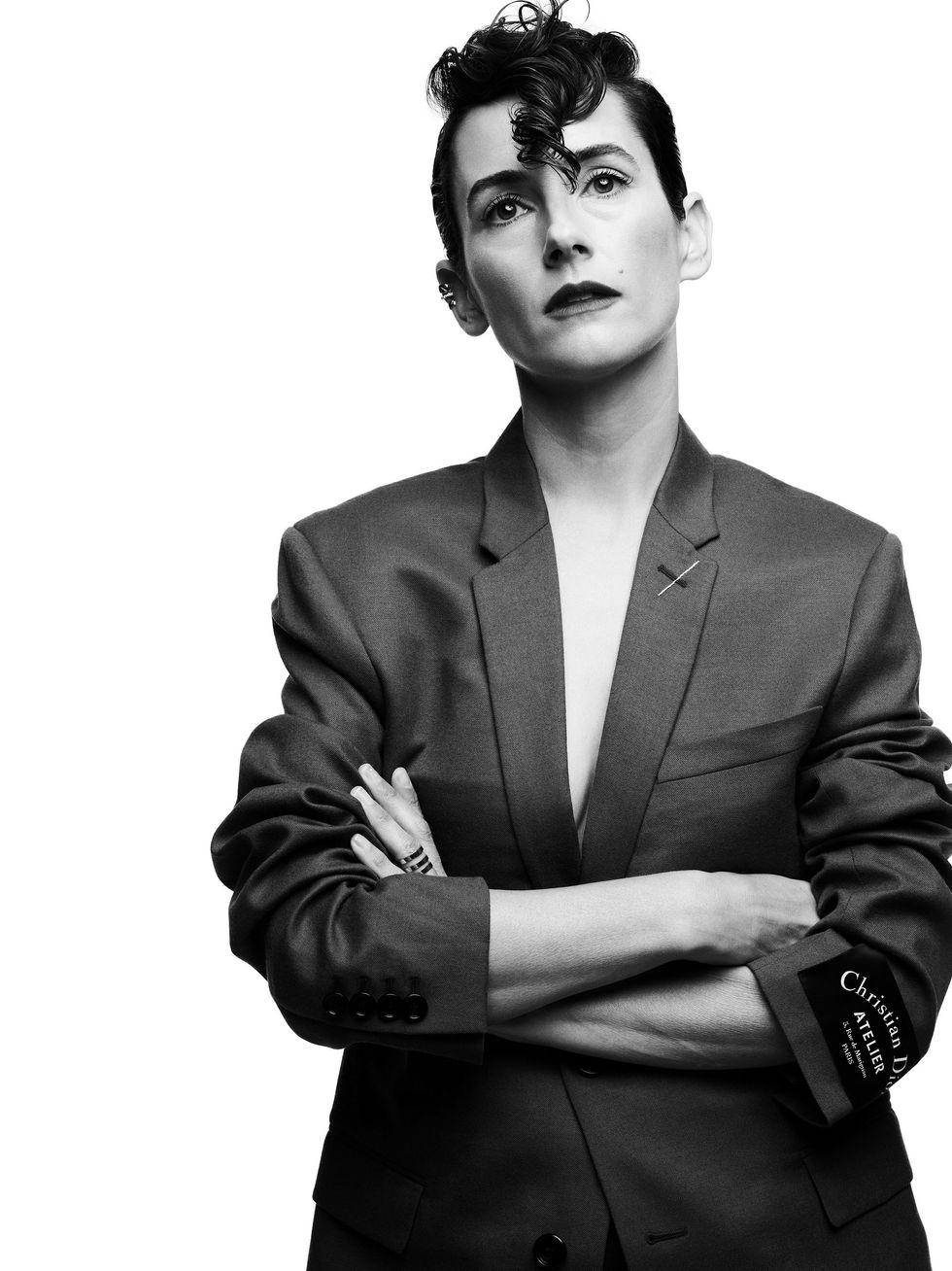 Jacket Dior Homme
PAPER: When you're approaching a client, how do you get to know their style and how collaborative is the process?
Karla Welch: I think I'm a very directional stylist. If you're coming to work with me, you're coming with a very definitive style. I don't want anyone to be like, 'Oh, that's a Karla Welch look,' I want them to be like 'Oh, that's a Tracee Elliss Ross look, or an Olivia Wilde look, or a Justin Bieber look.' So I conjure up a muse in a way for the person. Like where are we going, what kind of story are we telling? And half the time I wake up in the middle of the night like, 'Yes, this is what we're going to do.' But I'm collaborative, and so many of my girls love fashion. Tracee and I just go hog wild sending each other pictures all day long. I'm fortunate enough to have clients who are real muses and inspire me. Very inspirational bunch.
Do you remember a time when something went horribly wrong?
I don't like to dwell on the horrible, but I remember being at my very first shoot and having so many clothes, and the person was like, "Oh, so do you have anything?" and like, really meant it. And I was like, "What the heck??" I kind of just had to suck it up, but I remember thinking, 'fuck you.' At the same time, I don't want to have to work with someone I don't want to work with. If you're not nice, guess what. I am totally not going to put up with your shit.
Have you always been that way?
Yes. If it doesn't work out, I just don't want to push it. Life is too short. I mean everyone has a bad day, but you know when it's a no.
Stylist have a reputation of being stressed out all the time because it's such a fast paced job.
We work at an unbelievable pace. But it's like any job. You do your work for the results. I was talking to someone yesterday and they were like, 'Oh, it's a lot of improvisation,' And I was like, 'There's zero improvisation.' The work is done, you're prepared and you do your job and there's no reason to be stressed.
"Fashion is always political."
What do you think about social media's influence on trends?
I mean, I don't like little sunglasses. [laughs] Not on me, but I think it's so cute on a lot of these girls. I love social media, but there's a real dark side to it. Am I thankful I didn't grow up with it? 1 million percent. I have to really be mindful and I'm thankful my daughter's not into it at all. But as a tool for what I do, it's unbelievable. The designers you find, the immediacy at which you see things and the relationships that are forged are really incredible. It's a modern way to connect with people. You can't poo-poo it. Those people who poo-poo it are going to get left behind. And I'm really real so what you see is what you get.
What responsibility do you feel as someone with such a huge platform?
Before the election someone said, 'You should be a little less political,' and I was like, 'No, I shouldn't at all.' It was in relation to my finances and they were like, 'People won't hire you.' But I can't be more thankful that I have a platform because I think we're in such a dire place as a country and politically. America's heart is hurting and it's so crazy. And people are always like, 'If I were in the Nazi time I would have done that.' And I'm like okay, if you're not doing it on your social media, which is a huge platform, then you should be. I couldn't not speak out. We're in very frustrating times.
What role do you think fashion has in the political?
Of course fashion is political and I don't want people to think they can't be political because of what they do. Artists historically have driven politics, creativity and freedom. Fashion is always political. And for so long people in DC were just like, "Leave it to us!" But it's like, you guys are the ones who got us in this mess. I actually think fashion is starting to evolve a bit more and have more diversity and acceptance.
Do you think people still look to fashion as a leader?
I don't know if fashion is the leader, but I think it's all about inclusion and listening to a lot of people. I think white people have to really check themselves right now. Myself included. I don't know if there has to be a specific industry that leads but I think it should be your own voice and standing up for your neighbor.
Photography by Ben Hassett
Styling by Mia Solkin
Digital Tech: Carlo Barreto
1st Photo Assistant: Roeg Cohen
2nd Photo Assistants: Eric Hobbs and Chris Moore
Sign Up For The Morning PAPER