Though he's the older sibling of pop teen phenom Billie Eilish, at just 22, Finneas is a prodigy himself. The talented musician has helped launched Eilish's career as the producer and cowriter of many of her songs, including her first viral single, "Ocean Eyes." Finneas and Billie famously make music in a bedroom in their childhood home rather than upgrading to a major studio, and that DIY sensibility and work ethic has proven a winning formula for Finneas. He's just released a new track, "Shelter," in anticipation of his debut solo EP Blood Harmony, out on October 4. — Claire Valentine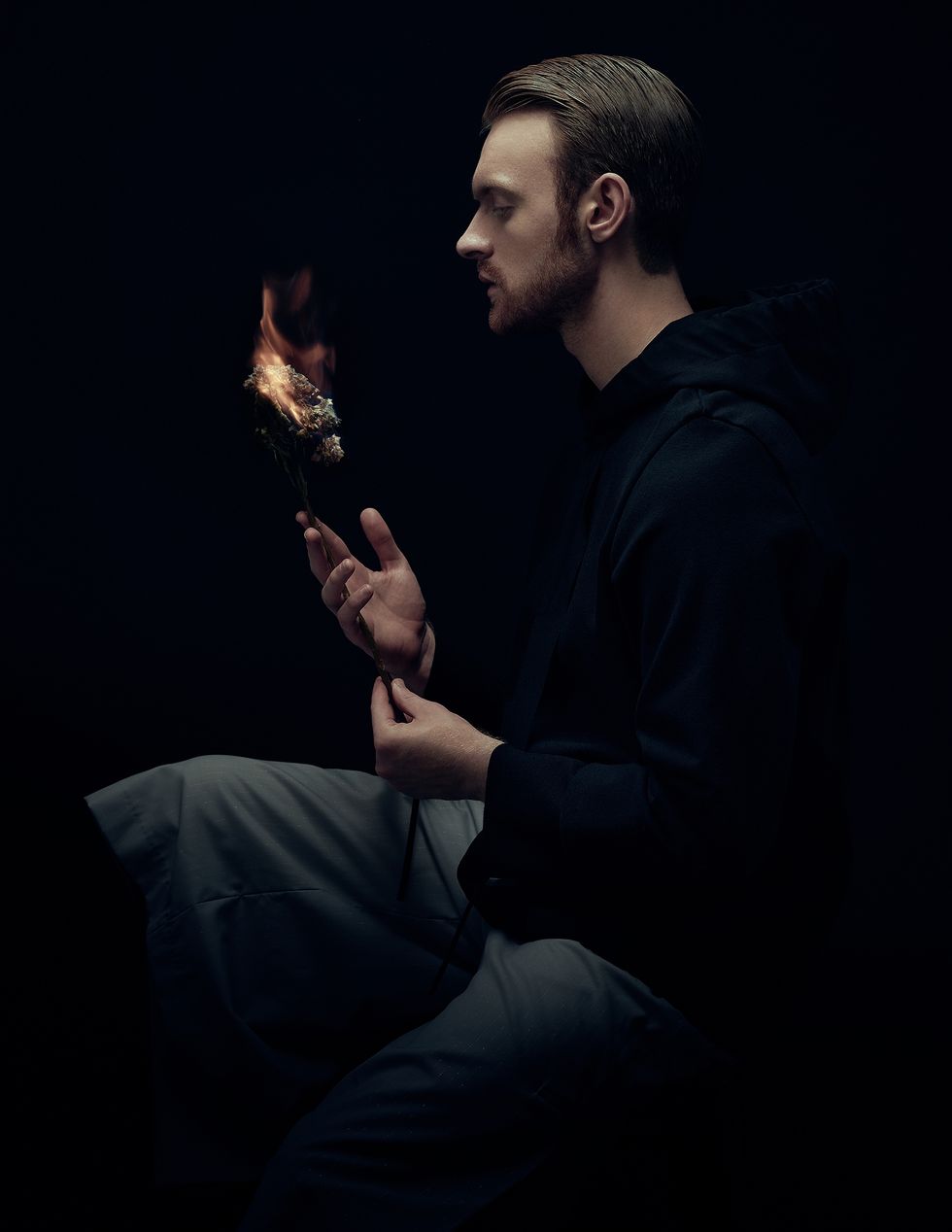 Full look: Necessity Sense
What's the biggest misconception about you?
That my sister and I are in any way competitive. We just love each other.
What was the last text you sent?
"Watching Harry Potter rn."
What's something no one knows about you but you wish people did?
That Harry Potter and I have the same birthday.
What's an interview question you never want to be asked again?

Dope question actually: "How did you and Billie meet?"
If you weren't doing this, what would you be doing for a career?
Getaway driver.
What's the craziest thing you've done in 2019?
Every day has been insane but probably getting sent the stems for "All Star" directly from Smash Mouth. Insane.
What's the most stressful thing about being you?
My mental state is pretty stressed at all times. GREAT for your skin and your hair.
Do you Google yourself?
Yeah, it says I'm 5'5 but I'm 6'. That's BS.
What gives you hope in 2019?
The Stoneman Douglas high school students.
What's your biggest regret?
Not telling people I love them more often.