PAPER has always been a place of opportunity, a place that spotlights new talent and people who are doing tremendous things. We've spent over 20 years bringing you the Beautiful People issue, which identified amazing people who were doing things differently and using their creativity, ideas and success to transform culture and create new opportunities for artists, audiences and fans. This year, we have decided to rename the portfolio and call it exactly what it is: PAPER People. — Drew Elliott, Editor-in-Chief
Last October Alison Roman released her first cookbook, Dining In, and by December, she'd gone viral. The former senior food editor at Bon Appétit, who also spent years working in the kitchens of restaurants like Momofuku Milk Bar in New York City and Quince in San Francisco, caused a holiday season frenzy when her recipe for Salted Butter and Chocolate Chunk Shortbread cookies started popping up in various food blogs and all over Instagram. Now working on her follow-up cookbook, out sometime next year, and a new column for The New York Times, the 32-year-old author and cook says she hopes the recipes she shares and the accumulated knowledge she imparts along with them will inspire home cooks to be more confident in the kitchen. "I want people to feel safe in that space," she says. "Like, relax, you can fuck [a recipe] up and it can still be great."
Tell me about the idea surrounding the Dining In cookbook.
The idea was really to create a book that people were going to use and cook from. In order for people to do that, it also needs to be beautiful, functional and easy to do. That was really important for me: that it feel utilitarian, but [something] more than a coffee table book. But it's nice if it looks as good as a coffee table book, too.
You released a book in 2015 called Lemons ahead of Dining In. What made Dining In your breakout book?
This was really the first book I did. The one in 2015 was really a small 'zine, and the circulation wasn't that high. There were no pictures: it was literally a pamphlet. This was literally the first hardcover cookbook with full page images people could buy. I had been cooking and developing recipes for so long, but this is the first time I've put out a full collection of recipes and images with my name on it. I think people knew what I was about at that point, so it made it a bit easier to have a debut book without a specific angle.
Tell me more about your career path. You went from working in restaurants to Bon Appétit.
It was really tricky. I worked in restaurants for six years and I realized it wasn't what I wanted to do anymore. Working in restaurants was really hard work. Now you can work in a really casual restaurant that still has a high level of food, but back then it was like fine dining or casual. There wasn't a ton of middle ground; now it's all middle ground. The hours were brutal. Working for someone else was brutal. I felt like I had more to offer. I felt like if I could teach people how to cook, that would be more beneficial than making food for them. There was no face to the food. I didn't want to open up my own restaurant so it was like, where do I go from there? The editorial thing wasn't something I knew I wanted to do until I started doing it.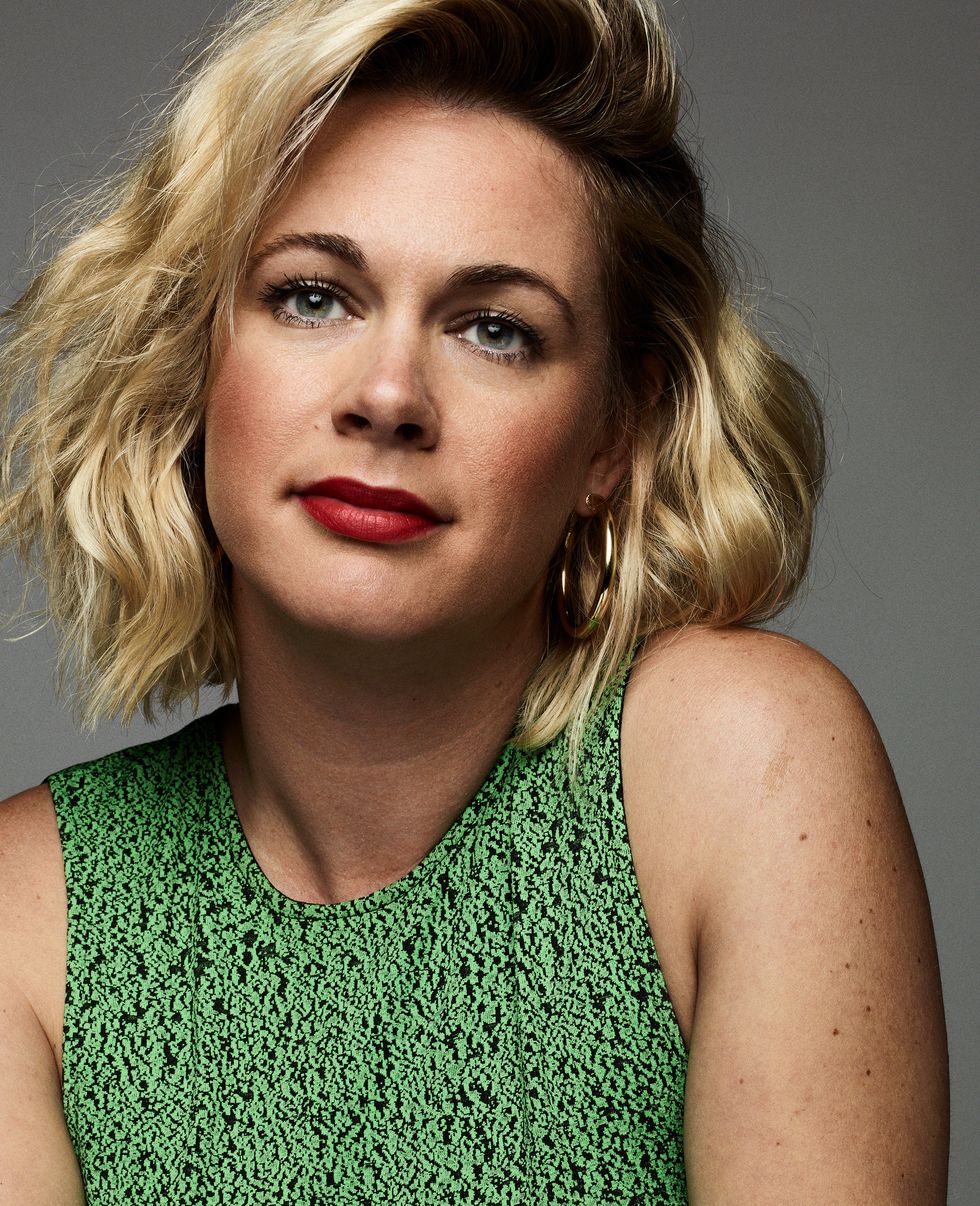 Dress Opening Ceremony
Let's talk more about the Salted Butter Chocolate Chunk Shortbread cookies that went viral. What do you think made them stand out?
I don't know. I made them the other day for a bake sale, and I ate one and I was like, "Eh, these are pretty good cookies." Instagram is really helpful in disseminating information. Things spread very quickly on there. The book came out late October, and it seemed like a lot of people gifted it. Around mid-December, I noticed people making the cookies. It's also the only cookie recipe in the book because I'm not a huge cookie person. I think for holiday cookie swaps people started to make them. I think when you see something start to happen, then you want to make it, too. People wanted to be a part of that movement. It was a weird cookie movement. It feels really weird to talk about. I joke that I'm the cookie stage mom. If something like that were to happen again, that would be really outstanding. I don't even think I'm going to put another cookie in the next book.
Which recipes do people mess up the most?
I think because they are the most popular, statistically speaking it's got to be the cookies. I wish I could help every single person who has had trouble with them! Baking and desserts in general can be more difficult for people, especially if they are not regular bakers.
Did you already have a following when it came to your recipes?
I think so, definitely. Working at Bon Appetit was obviously a huge part of it, they've got an insanely dedicated readership and following. When the book came out my Instagram following doubled– the cooking community is super engaged on that platform (as opposed to, say, Twitter). It was never my goal to be "A Thing" on Instagram. I don't share everything. I don't share every moment of my life. I don't even post every day. I'd love to think my life is that cool, but it's not. I talk about a lifestyle, but it's not centered around me, really.
"I want to help people feel safe in that [kitchen] space."
You're approachable and down-to-earth on social media. It resonates with people.
Ha, well, I've been cooking for a long time. I truly feel like I belong in this cooking community, and that I genuinely feel like it's what I'm meant to do. I want cooking to feel more approachable in general, not this elitist thing that only some people can do. I want to help people feel safe in that [kitchen] space. Ask questions, don't be afraid to mess up, don't be afraid to make something your own!
As someone who has created accessible recipes, what did you think of the backlash towards Antoni's cooking on Queer Eye?
I don't watch it so I don't know. I see two sides of it: they needed someone charming, good-looking and was into food. He got cast. Whatever his skill level is, I think it's irrelevant. [Also] for that show, it seems like [makeover subjects are] starting at an extreme deficit. I think he's probably doing the best he can. If you've never even opened an avocado, to teach someone to make guacamole is not an easy feat. Guacamole is hard to make, and most people make it really poorly. People that are into food are going to be like, "It's stupid and boring." But that's not their demo. It's not like they're fixing up foodies in the South. So you gotta start small. Sometimes you put a recipe in a book that seems small and simple, but you can't underestimate what people don't know– there is a lot of good stuff in the small and simple ones! Often, the recipes that seem hyper "interesting and cool," people are less likely to actually make at home, and that's the goal, right? Getting people to cook at home. People love guacamole! Nothing wrong with teaching people how to make it.

This interview has been edited and condensed for clarity.
Photography by Ben Hassett
Styling by Mia Solkin
Makeup by Angie Parker at The Wall Group
Hair by Joseph Maine at The Wall Group
Nails by Julie Kandalec
Digital Tech: Carlo Barreto
1st Photo Assistant: Roeg Cohen
2nd Photo Assistants: Eric Hobbs and Chris Moore
You May Also Like